A little over a year ago, Amazon began rolling out Amazon Restaurant, a feature within their Prime Now app that allows Prime members to order delivery from local eateries, essentially matching their most loyal customers with local restaurants, and then acting as the delivery middle man.
The auspicious indicators were almost immediately apparent: Amazon was providing a service to their raving fans, further endearing themselves and making Prime seem a necessity, not a luxury; customers could conveniently access local food at a reasonable price, reaffirming their commitment to the Prime platform.
However, the underexplored winner in this whole situation may well be the restaurants themselves, who can tap into local revenue streams previously unavailable without making any investment in new technology, facilities, or delivery staff. According to one restaurant owner, "The Amazon Prime platform has allowed us to expose even more people…and allowed us to offer the convenience of delivery on demand."
From the Amazon River to Your Stream
Partnering restaurants receive a Kindle preloaded with the ordering platform as well as training to master the new system. There is a price, of course, we just don't know what it is. That's because while Amazon most certainly shares a percentage of the restaurants' revenue, they have, to this point, declined to say exactly what that percentage is or how they arrive at it.
Yet whatever the number is, it may well be worth it. Consider the recent experience of Carnita's Snack Shack. The San Diego eatery partnered with Amazon Restaurants and the results were almost immediate—after being live on the service for only 90 minutes, seven delivery orders had already been placed. As one employee observed, "Amazon has a huge reach. They have millions of people using it."
Do they ever! Some of the numbers are outright astounding. Prime Now services are available in over twenty metropolitan areas with that number steadily climbing. There are currently about 40 million subscribers in the United States and that number is only growing. For the past two years, Prime membership has grown 50%, in no small part because of just these types of perks. Over 2/3 of Prime Now customers are ages 25-44, with 70% of users ordering through the app multiple times per month and 24% multiple times per week.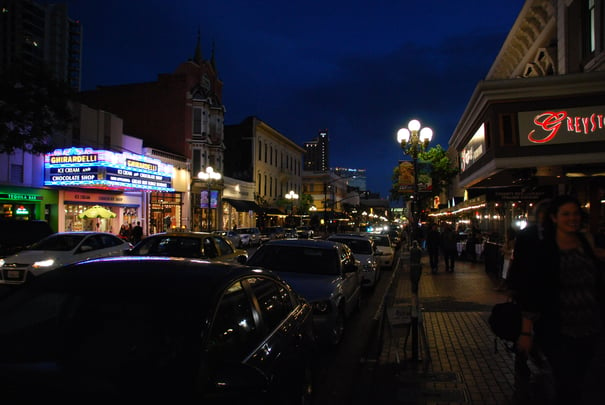 The Prime Directive
Aside from not securing national chains (sorry, no Shake Shack on Prime Now) the service otherwise compares rather favorably to similar delivery apps like Seamless, Caviar, and UberEATS. They guarantee delivery within an hour, claim that the average is more like 39 minutes, and only require a $20 minimum purchase from customers to participate. And because Amazon did not launch this as a cash cow meant to immediately drive revenue, it has willingly subsidized much of the service to keep it affordable and competitive.
First, there is no delivery fee, at least for the time being, which is unique among food delivery apps that generally charge both a flat service fee and a percentage of the total order. Along those same lines, menu prices are not inflated on the platform (unlike other services where this has been a recurring problem) meaning the price customers pay at home is the same as they would pay on-site, and if a customer finds they were charged more online, the item is refunded entirely. In fact, apart from the optional $5 tip for the driver, the consumer pays no more for delivery than they would in person.
Throw in the fact that any order that takes longer than an hour to deliver is accompanied by a $10 coupon as customers track their orders in real time, and it seems like Amazon is developing an industry leading service.
You Probably Think this Song is About You
Yet Amazon did not develop this as a standalone product to do battle with the likes of GrubHub or Postmates. Instead, they see it as yet another value add to their long list of Prime membership benefits, and their publicist framed the service in precisely those terms: "We are constantly looking at ways to add value to Prime and restaurant delivery is another great service for Prime customers."
For them, food delivery is another way to convince consumers to subscribe and subscribers to never leave; considering that Prime members spend, on average, $500 more per year at Amazon, it seems wise. But for restaurants, it can be so much more.
Those interested in partnering with Amazon must apply online and be evaluated by a representative: their website says, simply, "Tell us about your business and one of our representative will reach out to you." While nobody likes to make the first move, it seems like it might just be worth it.