Casual dining has been in some trouble for a while now--let's recall that even before March of this year, the segment was getting t-boned, undercut in cost and value proposition by fast casual, and rendered generic and dated by upstart independent eateries. They were stuck in the middle, in every sense of the phrase--between generations, economic classes, and the urban/rural divide, fast casual was built for everybody but seemed to be appealing to relatively few.
Yet, over six-months into the pandemic, some casual dining chains are finding reasons for hope. Restaurants that had already built out some semblance of an omnichannel presence have kept afloat with off-premise sales, increasing their digital orders while finding ways to get consumers back into recently-opened dining rooms.
And while fast casual isn't going anywhere--indeed, places like Chipotle are thriving throughout this pandemic--independent restaurants are falling like flies. So, today, we are going to put in the food industry market research to look at the current state of casual dining (the haves and the have nots), as well as glimpse the segment's post-pandemic future.
Casual Dining's Haves and Have Nots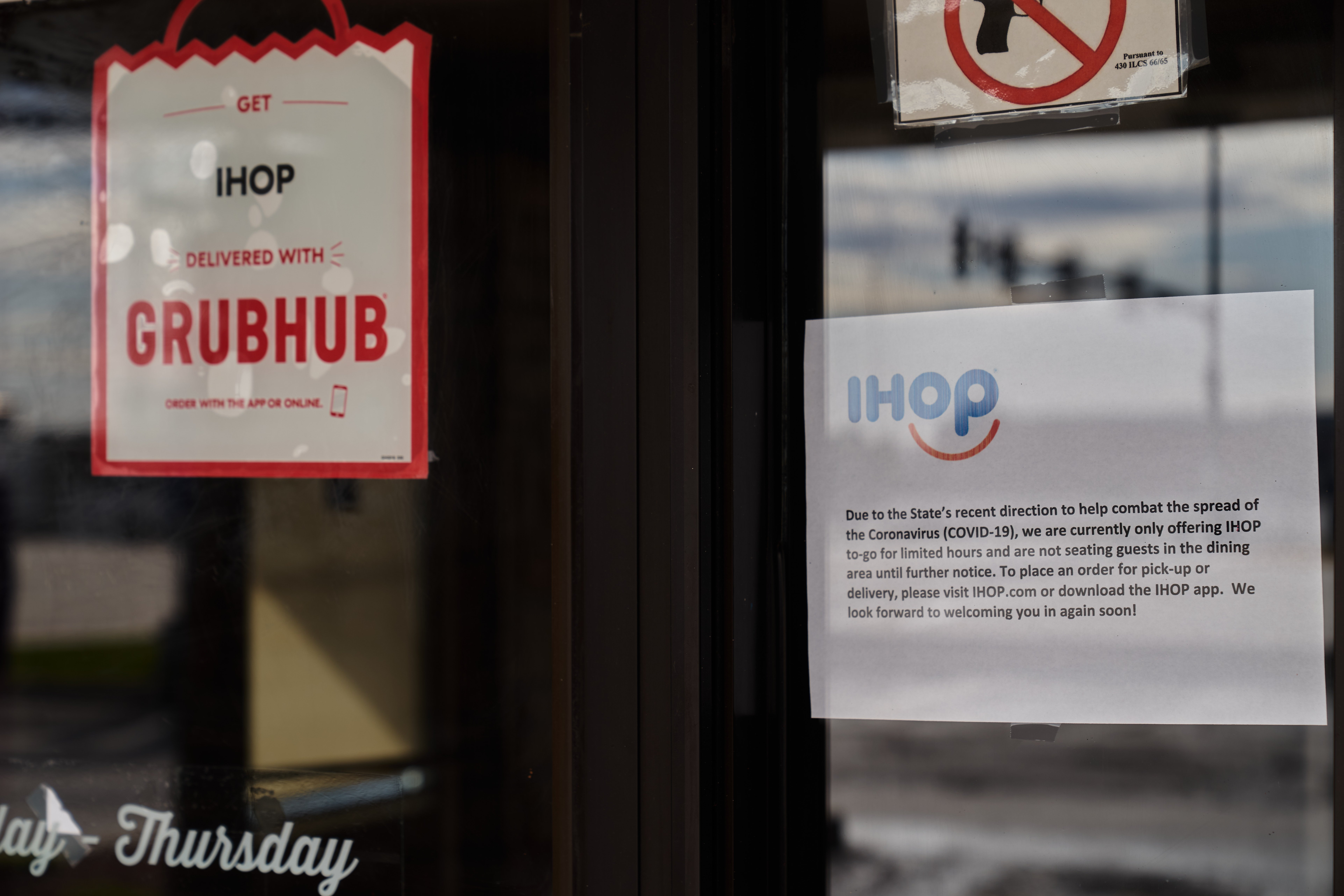 From the earliest days of the pandemic, it was clear that many legacy casual dining chains were in trouble, and for obvious reasons. They do not have drive-thrus, many had limited-to-no omnichannel presence, and they marketed themselves as social locations where familiar groups gather to be waited on by a staff. This business model, obviously, became a liability as the pandemic worsened.
There's no way to sugarcoat this, but since the pandemic a lot of casual dining institutions are in trouble. Here is a running list of those that have filed bankruptcy. No, chapter 11 is not necessarily the final chapter in a chain's saga--IHOP is apparently trying a booze-free happy hour where it will sell entrees at fast food prices--but a lot of these efforts are ultimately doomed to fail.
In describing the Darden Restaurants, operators of brands like Olive Garden and Yard House, one Wedbush analyst framed the situation pretty clearly, noting, "there is the opportunity for accelerating organic growth over the medium to longer-term, thanks to market share gains." But there is, he cautions, "some risk to this relatively optimistic scenario playing out over the next three to five years."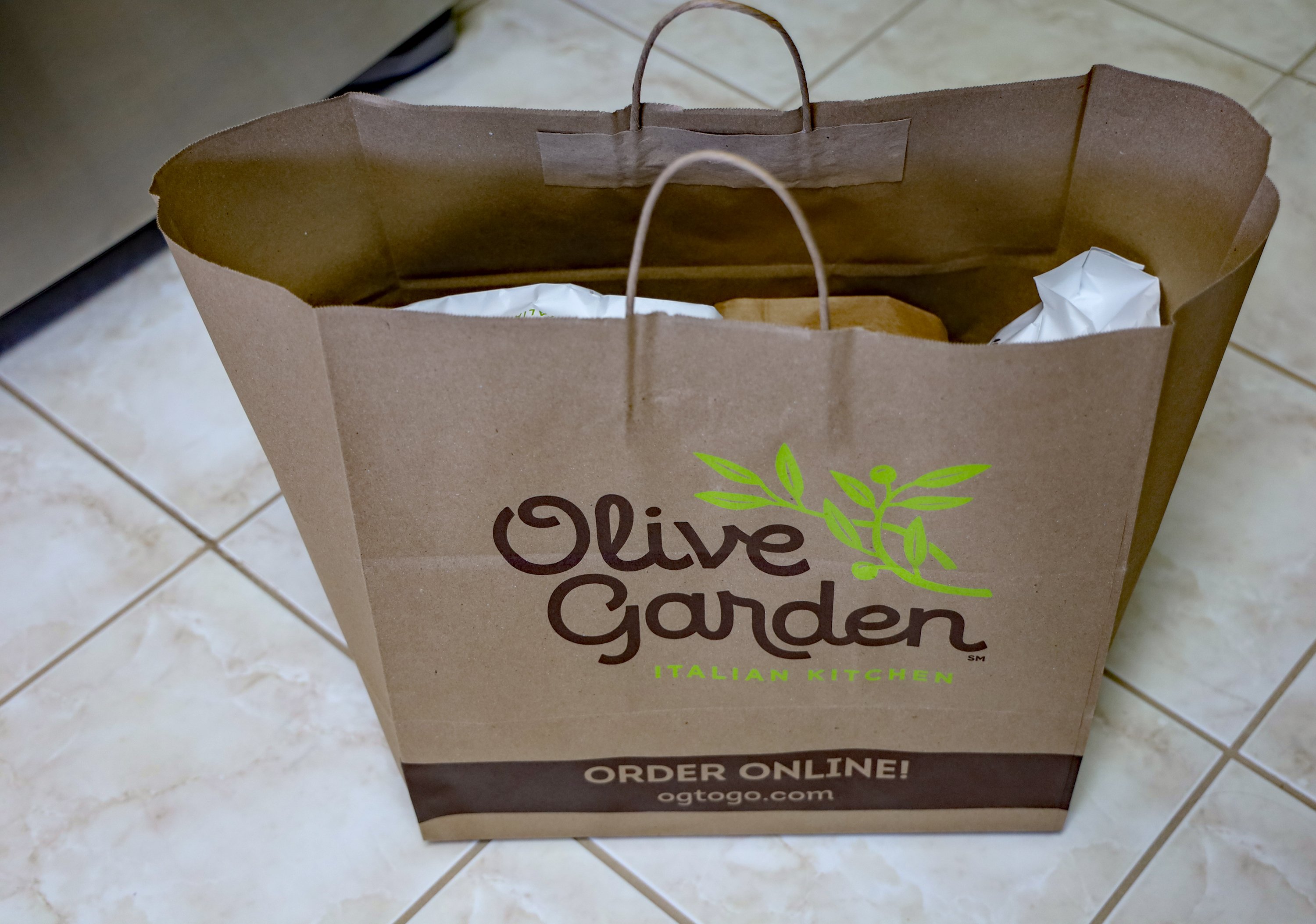 While this pertains specifically to Darden, it could just as easily apply to any number of casual dining chains currently adrift--there are calmer waters to be found around the bend, it's just anybody's guess if they will get there.
Indeed, by the end of the year, the pandemic will wipe out $240 billion in sales this year, and up to 100,000 restaurants, roughly 6% of the nation's total, will close by year's end.
Chains like Denny's, TGI Friday's, IHOP, Ruby Tuesday, and Applebee's have all closed hundreds of locations, with several franchise groups filing bankruptcy.
Facing pressure from fast casual chains which have off-premise capabilities baked into their business model, fast food with its unbeatable value proposition during a recession, and from one another, casual dining chains are in a tough spot.
"It's kind of like the American middle class being eaten away," one industry analyst noted. "That's a parallel for the restaurant industry. That full-service restaurant with a check average of less than $20 is the absolute worst place to be."
And yet some casual dining chains have been more successful than others, and their relative success has everything to do with their level of omnichannel preparation before the pandemic, a foresight only possible, of course, with market research. Brands that had already started to build out their off-premise dining capabilities got a jump start.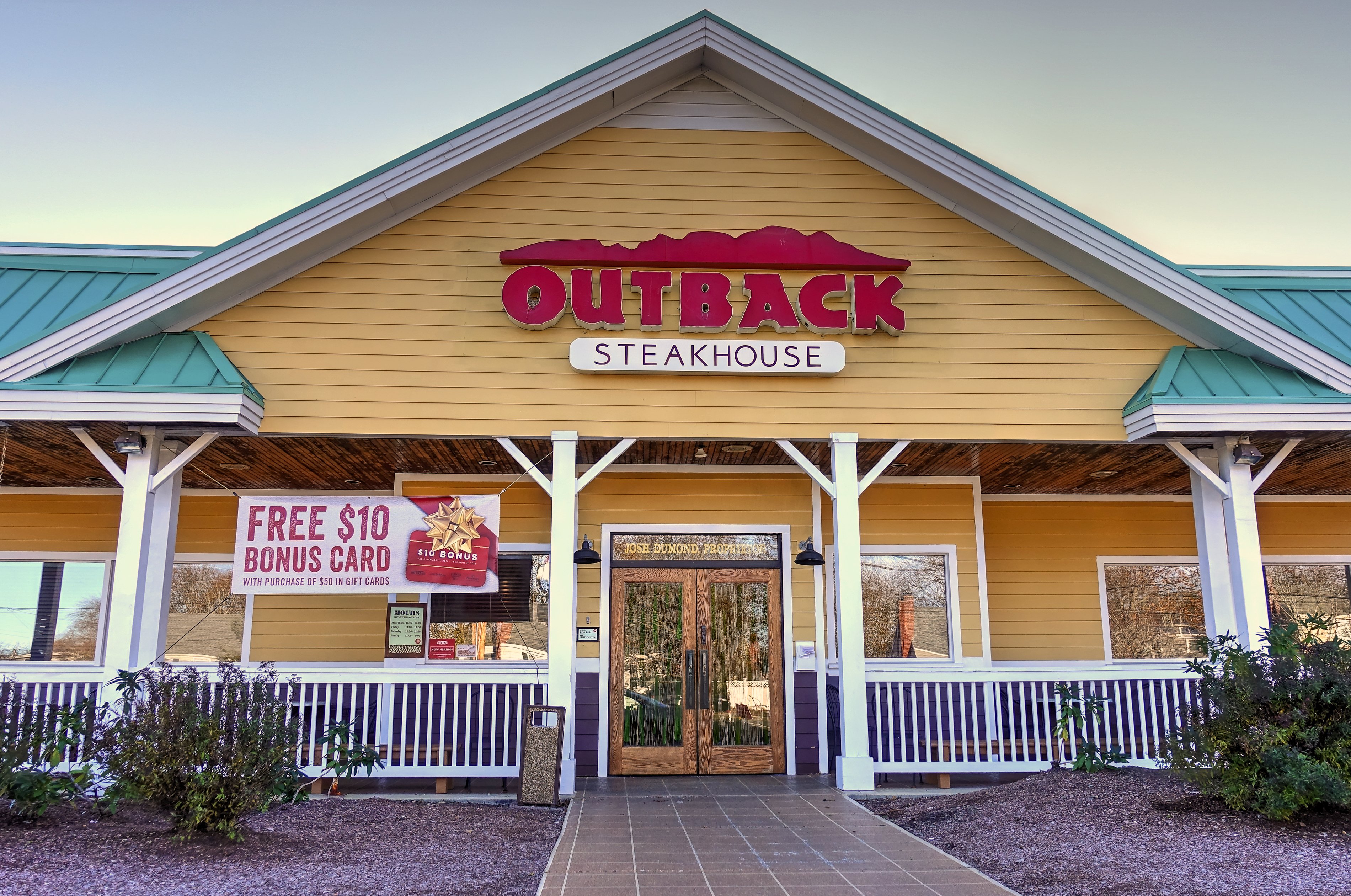 Bloomin' Brands, owners of Outback Steakhouse, were able to ride this preparation to a record-setting month of off-premise sales in April, with $32 million, more than three-times their typical amount. As dining rooms slowly reopened, those off-premise sales dipped to $23 million, but in-restaurant sales shot up to $29 million.Today, their off-premise sales are more than double their pre-pandemic level.
The Great Omnichannel Acceleration
Off-premise capabilities kept places like Outback afloat and, now that dining rooms are reopening, they find themselves further along their omnichannel push than they had expected to be and with relatively less competition. Indeed, on the push into omnichannel, CEO Dave Deno said, "That shift is going to stay."
BJ's has found similar success, with their off premise sales tripling when dining rooms closed, and they are similarly double their pre-pandemic levels now that dining rooms have reopened.
Of course, neither chain has opened their full dining room arsenal as states continue closure orders in certain localities. But the pandemic has given them the space to accelerate their omnichannel capabilities, and as dining rooms reopen, they are prepared to serve customers conveniently and safely as they have done throughout the pandemic.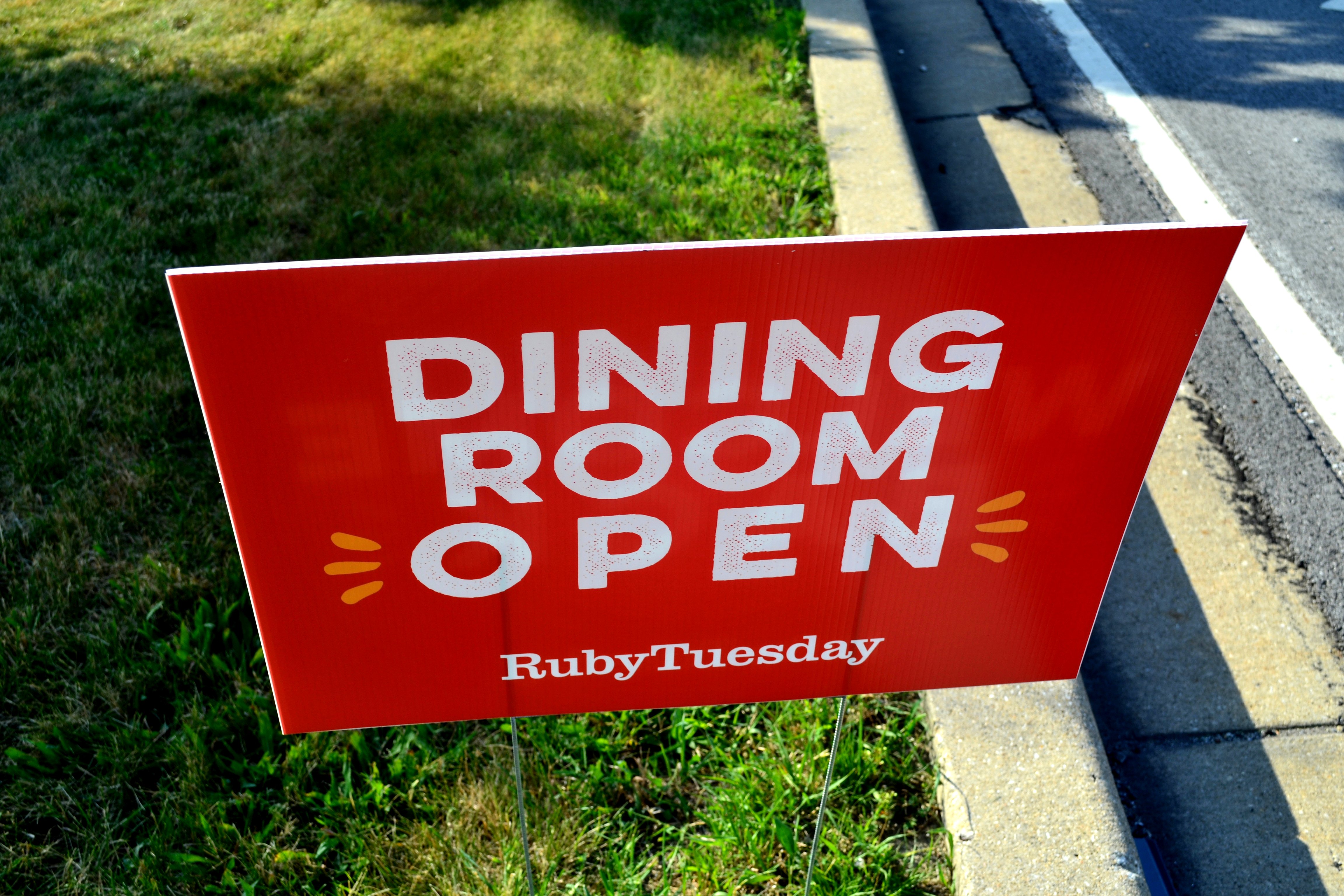 Indeed, a transition that was years in the making and would likely have taken years to complete has been condensed into a half-year turnaround.
For chains like BJ's and Outback, the pandemic actually represents an opportunity to get a leg up on the independent eateries that were destroying the casual dining segment through the previous half decade. We've already heard reports of dining chains buying up real estate vacated by now defunct independent restaurants, just like real estate, independent restaurant closures will also leave market share available.
As one industry consultant observed, "If they can outlast the small independents, then once we kind of bounce back we'll have the same amount of population with a pent-up demand and 20 percent fewer restaurants. So that means even ones that maybe shouldn't have survived, but did because of financial engineering, will end up doing better than they probably have in years."
Any restaurant that survives the next year and a half, it is also worth noting, will find a much more favorable labor market on the other side. Of course, this is one of those good-news-bad-news situations because the labor market will likely be saturated with laid-off former restaurant and retail employees whose jobs were claimed by the coronavirus.
So, like we said, there's calmer waters just around the bend, but it will take market research for companies to get there. And, if the pandemic taught us anything, it's that brands must start anticipating what's around the next bend as well. You'll need market research for that too.