When the public is encouraged to shelter in place, it's not a great time to be operating a public transportation system built to move them around. Such is the current state of US public transportation authorities in the age of coronavirus.
Of course, ridership has always fluctuated for reasons beyond agencies' control like weather, the economy, and, recently, the increasing availability of ride share apps like Lyft and Uber. But what is happening now is something entirely different (and has been enough to keep your humble blogger off the LA Metro since March 9).
Over the last month as coronavirus panic set in and lockdown orders went out, ridership has declined as much as 90% in some cities like San Francisco, where officials say BART and MUNI are losing a combined $1 million/week. New York's (at most recent count) was down 60%, and Seattle's finds itself without a source of income absent tourist-driven sales taxes that fund the system. It's tough out there. For an exhaustive accounting of ridership declines, see the Vox's recent coverage, but suffice to say that ridership has been down across the board. Since the beginning of the year, ridership has declined an average of 80% in Europe and the United States.
As our transportation clients have faced down a crisis beyond their control, we have been putting in the COVID-19 transportation market research to help them understand their passengers' concerns, viable alternatives, and even ther future likelihood of resuming regular ridership after the pandemic.
No, transportation market research can't undo lockdown orders or make the virus disappear, but it goes a long way in understanding the situation on the ground, the ways passengers reconcile transportation's necessity with its current risk, and how best to communicate with and reassure them throughout.
What follows will be a cogent assessment of transportation agencies' current plight and continued necessity while also outlining the measures some have taken to keep passengers safe and their system viable.
Public Transportation, Federal Stimulus, and Coronavirus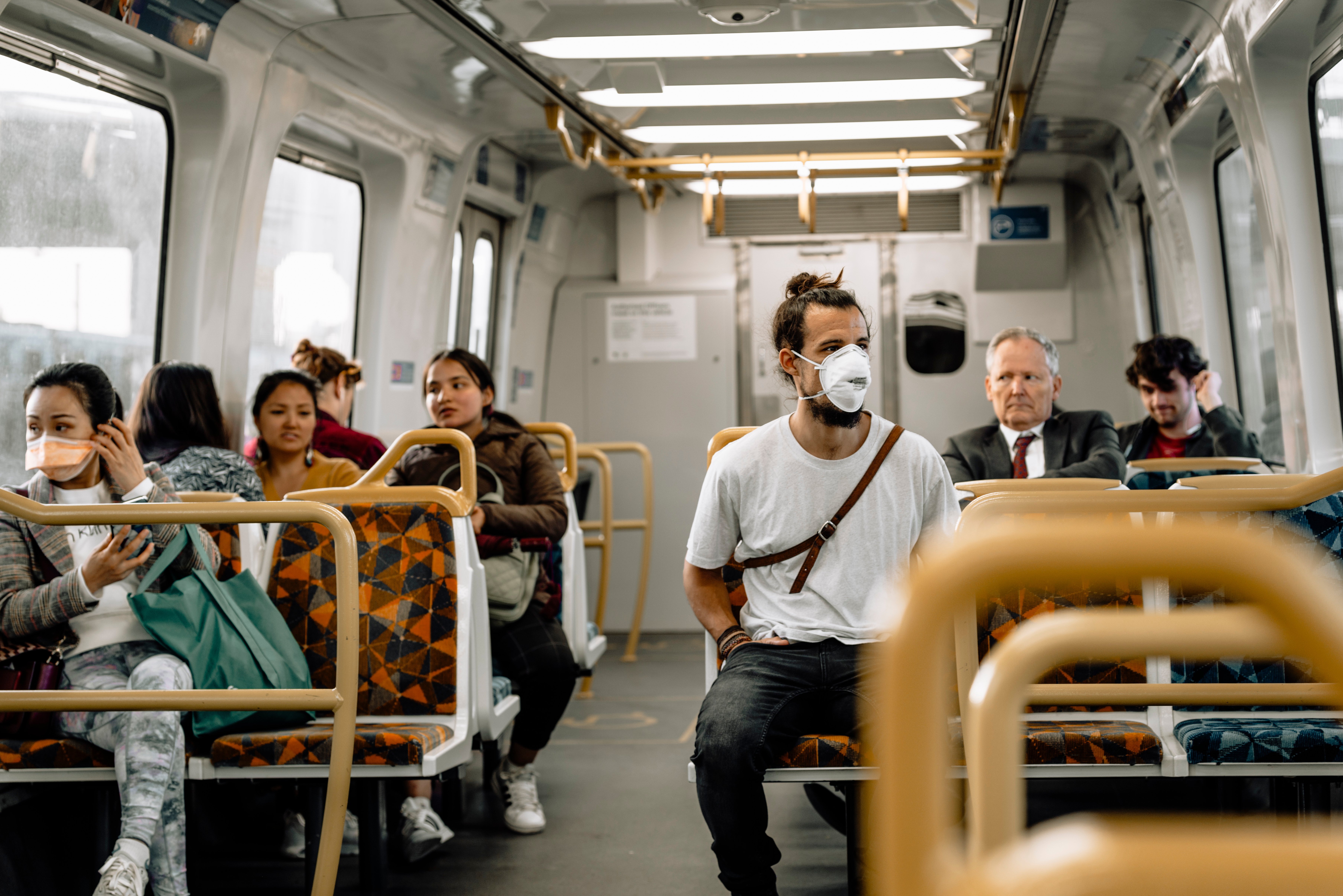 With shelter-in-place orders now extending at least through the end of April, it is unlikely to get much better for transportation agencies anytime soon. That's why Yonah Freemark, a transit expert, recently advised, "transit agencies should be planning for virtually no fare revenue over the coming months." This means reducing service on busiest routes to account for ridership declines and sick employees, but does not mean raising fares, which in a time of crisis would be unwise practically (it could drive ridership down even more) and symbolically (it's not the right time to be adding expenses to people's lives--we are entering a recession).
Absent a fare increase, there are few ways to keep agencies in the black, leading transit groups from New York, San Francisco, New Jersey, DC, and many other locales to formally asked the federal government to include public transportation in the recently-announced coronavirus stimulus package.
They were joined by the American Public Transportation Association, which represents about 1,500 industry organizations and asked for $16 billion in aid for its members, predicting COVID-19 would result in $14 billion in lost fares and tax revenue, and an additional $2 billion to offset the cost of enhanced cleaning procedures. Go ahead and read those last two numbers again, they are staggering.
But those projections are not hyperbole, nor was it hyperbolic when New Jersey's director of transportation said coronavirus's impact to public transportation has already proven, "extraordinary and beyond anything experienced in our company's history." He continued, "[public transit] cannot overcome the unprecedented financial burden this national emergency has created on our own."
Thankfully lawmakers read the writing on the subway wall and these efforts were more or less successful, with $20 billion allocated in the bill for these agencies. It should be noted, however (since there is no such thing as purely good news anymore) that New York City alone estimated it would require $4 billion to keep above water and operational, and there is a growing consensus that a second aid package will be necessary come summertime.
Health and Safety Market Research: Public Transportation Sanitation in the US and Abroad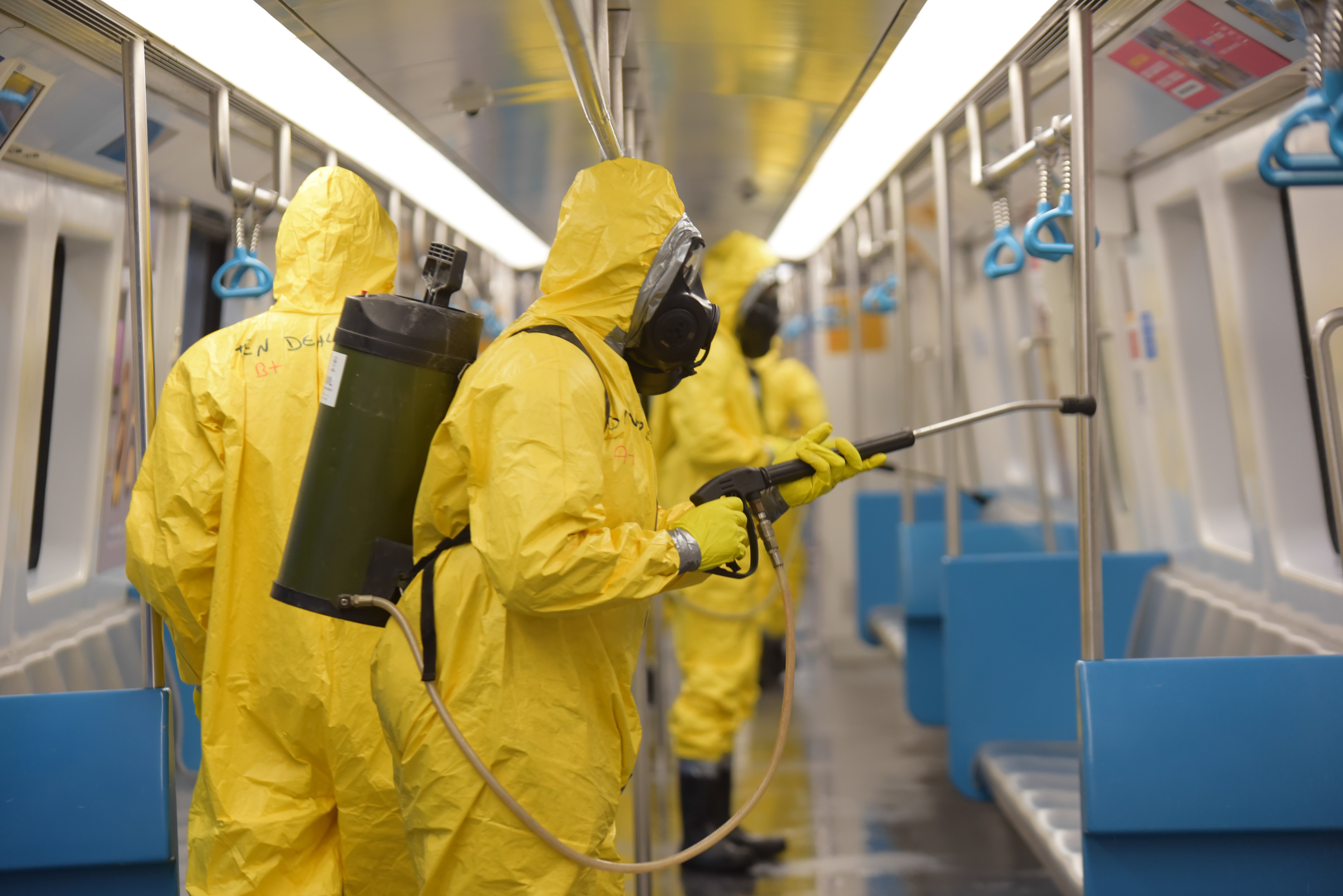 So long as passengers continue to ride, agencies must do their best to keep their trains as clean and virus-free as possible. This may be challenging as there is a belief among many that metros and busses are, owing to their confined space and reputation as something between unclean and filthy, are less safe than other forms of public interaction. This, however, is just a general assumption, there has yet to be any clear evidence that coronavirus is likelier to infect a subway passenger than a grocery store shopper or mailman.
A lack of clear evidence, however, does not mean that it is not at least somewhat true, particularly because vehicles are outfitted with air recirculation systems that can help a respiratory virus spread. Battling that reputation and perception, transit agencies have done their best to implement and communicate enhanced cleaning standards.
But, as NPR helpfully reminded us recently, there is no standard protocol when it comes to "deep" or "frequent" cleaning in terms of practice and cadence. For the LA Metro, it means constantly rotating trains out of circulation for cleaning throughout the day, enhanced sanitation procedures for high-touch items, and advisories asking commuters to avoid public transportation if they are feeling sick.
That last point, asking those already feeling ill to stay off the bus, is an interesting point of departure between the US and other countries, namely China. Indeed, while LA and the greater US up to this point are leaving ridership decisions to riders themselves, other countries have taken more aggressive tactics.
Taiwan's metro transit authority has installed infrared tools to measure passenger body temperature before they board trains, excluding all travelers with a temperature above 100 degrees; Beijing subway officials are considering implementing a CCTV algorithm to determine which customers are improperly wearing their masks.
And now, in the US, we are starting to get to the scary tipping point for public transit: drivers and other employees are starting to get sick. Agencies will be facing staffing shortages and an even more concerned workforce and public as their vehicles become possible vectors. Detroit was forced to shut down service entirely earlier this month when drivers refused to board their fleet of busses, citing insufficient sanitation concerns.
Public Transportation's Paradox and Utter Necessity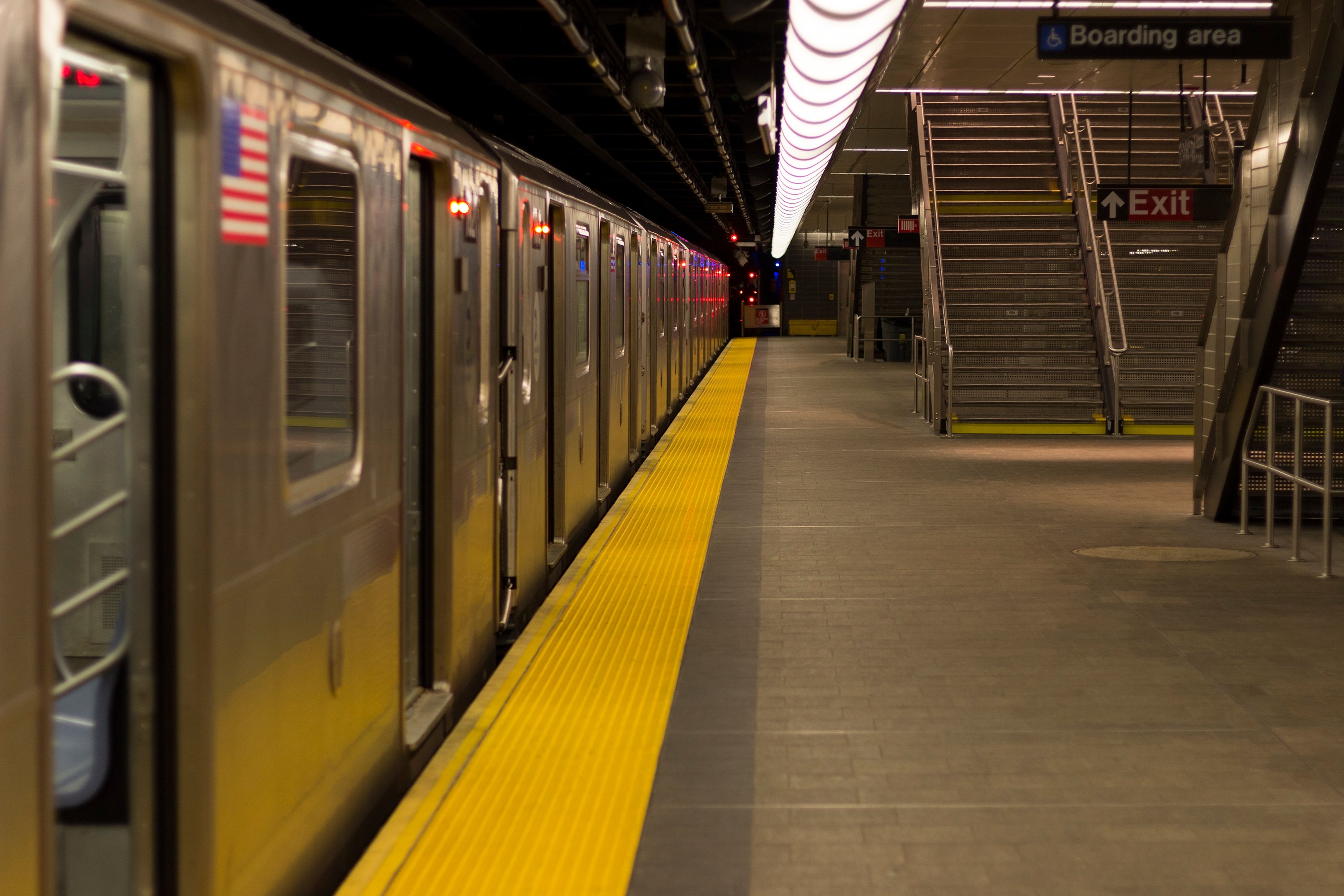 Obviously the best way to keep busses and trains safe is to limit the amount of infected people who use them, discouraging people who feel ill or came into contact with a known carrier from boarding. This leads agencies to a complex and seemingly untenable position: They must at once discourage people from riding while also reassuring healthy people who have no other options that public transportation is safe. Said differently, they must encourage the sick as well as every healthy person without a compelling need to ride the busses and trains to stay away because it is not safe; they simultaneously must continue operations and not terrify passengers who have no choice but to board, making them feel the transportation is as safe as possible.
This is a tough situation, one that requires health and safety market research, and has wide implications beyond the industry. Indeed, as we've been reminding people lately, industries like retail, telecom, and indeed transportation are no longer isolated business and public planning niches; they have all become essential to our nation's present and future. For transportation, consider that, while ridership has curtailed, it has not entirely stopped despite urban lockdown orders.
Why is that, you might ask. Who is riding the trains? Essential employees, that's who.
Especially in densely-populated urban areas, these passengers are our grocery workers, health care providers, first responders, pharmacy workers, utility employees, and everybody else keeping our country functioning through this crisis. It is vitally important they can get to work everyday and public transportation has a central role to play, particularly for essential professions predominately performed by working class people who depend on public transportation.
It's just a sad situation for everybody, or, well, almost everybody. There is one group, actually, finding a silver lining in all this public transportation woe: US automakers. As General Motors CEO Mary Barra pointed out in a letter to employees regarding coronavirus, "our customers are looking to us more than ever to ensure they have the vehicles, parts and services they need."
So yeah, I guess there's that.