Bon Appetit—that glossy food magazine you promised yourself you'd start reading once you finally grew up but never got around to—is expanding into food service, opening a ghost kitchen in partnership with restaurant group Lettuce Entertain You, available exclusively on the GrubHub platform.
Launched on September 24, Bon Appetit, Delivered (yes, that's what they are calling it) is a partnership between food lifestyle brand Bon Appetit, multi-concept restaurant group Lettuce Entertain You (LEYE), and third-party delivery platform GrubHub. (Ok, let's be honest, the adjectives and nouns that went into that last sentence almost made your humble blogger smash his face into the keyboard, but in an era where art is content and corporations are people, well, these are the times we live in.)
Available exclusively in Chicago, the partnership allows customers to order meals featured across Bon Appetit's multiple content platforms, which are churned out by ghost kitchens operated by Lettuce Entertain you and then delivered by GrubHub. Bon Apetit brings the branding, the curation, and the recipes; Lettuce Entertain You provides the culinary space and labor; and GrubHub takes care of the last mile.
There are a lot of things to say about all of this, the least important of which has to do with the venture's uninspired branding (hey, Bon Appetit, Delivered: Tyler, the Creator wants his comma back!). So, let's serve up some exclusive food service market research to understand what are Bon Apetite and GrubHub are up to, what it says about the future of food service and delivery, and why it has many traditional restaurants losing their lunch? Buen Provecho!
From Food Mag to Food Brand
Ok, so let's start here: the days of recipe clipping are already behind us. The era of housewives clipping recipes from glossy food mags to recreate and impress their husband's colleagues at the dinner table are long behind us for several reasons: refreshingly liberalized gender roles, delivery on demand, the proliferation of online and social media recipe offerings, and the rise of celebrity chefs, just to name a few.
Thus, for Bon Appetit, the transition from glossy proto-food-porn rag to food and lifestyle brand to branded ghost kitchen makes sense. We all know about print magazine's sad, sad decade—heck, if your humble blogger no longer reads his monthly hard copy of Vanity Fair, opting instead for the tablet edition, well, yeah suffice to say it's not a time to be in print media.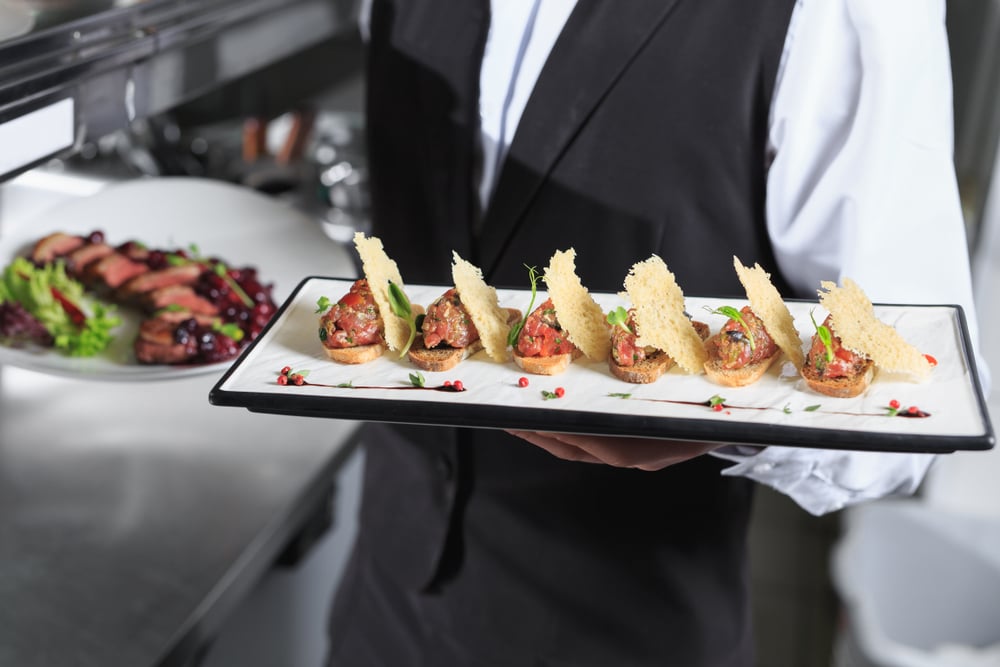 They've already gone digital and multi-media, with a stellar Instagram game, a regular podcast, and in-person events all featuring the types of recipes and presentation for which they are known. And, with this transition into food service, the brand proposition seems to be something along the lines of "from Bon Appetit's Instagram to your doorstep."
The dishes will be developed in Bon Appetit test kitchens, and featured in the brand's social media, website, magazine, and in-person events. Main dishes are going for $17-$23 with side dishes coming in around $7-$10.
The Ghost Kitchen in the Machine
As we've previously described, there is a lot of forward momentum for dark restaurants, also known as ghost kitchens, and delivery-only kitchens, which do not accept walk-in traffic but instead exist only to fulfill delivery orders.
Historically, the numbers and supporting technology haven't added up to make such a venture profitable, but in theory the lower overhead seems to make perfect sense and it is likely only a matter of time before we are surrounded by ghost kitchens.
Either way for Bon Appetit, the model is perfect. Limiting its market to the Chicago area, Bon Appetit can gauge how hungry people are for their branded, delivered (ugh, there's that darn comma again!) cuisine. If their appetite is somewhere between famished and insatiable, they can expand into further markets; if it's more 'meh' than 'yum', however, they can call it a limited-time engagement, dust themselves off, and move on without losing too much social or actual capital.
A Hub for Exclusive Grub
From GrubHub's perspective, the is hardly half-baked; the alliance is perfectly suited for their short and long term goals. Already the leading third-party delivery service (according to our 2019 Fast Casual Food Service Industry Report), GrubHub has long known that exclusive offerings will increasingly become a profitable differentiator.
Said simply, anybody can deliver a Big Mac and, when that's the case, providers are forced to eat into their profit margins in order to compete on cost. But when they become the sole delivery-partner for novel, unique, and exciting concepts, they do not find themselves embroiled in a pricing war and hopefully become synonymous with such unique fare in customers' minds.
So, yeah, in the short term, this move already makes great sense for GrubHub, and it's one they are actively encouraging other food brands to undertake—in a recent blog post, the company illustrated the advantages of opening ghost kitchens for concepts available exclusively on GrubHub. It's clear that, moving forward this will be an increasingly important part of their strategy to secure market share.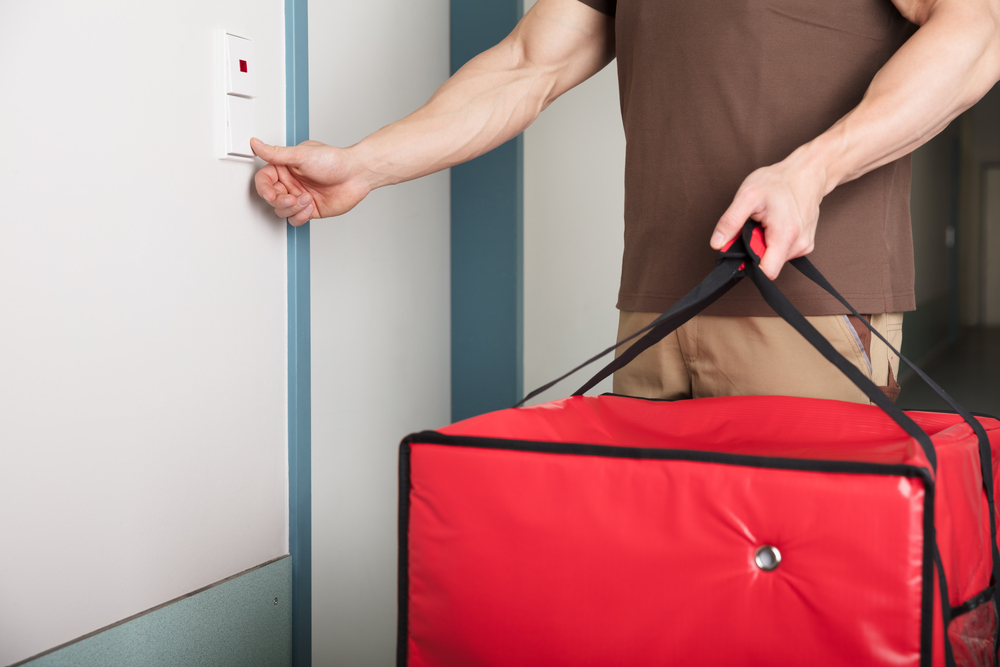 But it's the long term that has smart restauranteurs blanching in fear.
Delivery Partner or Piranha?
Indeed, what if, as many food brands are beginning to worry, there is more going on with this partnership than differentiators and exclusives.
Restaurants are worried that, like Amazon before them, third-party food delivery platforms will use their reams of customer data to build their own products, going from last-mile delivery provider to actual purveyor. They are worried that while GrubHub is delivering their lunch, they will also eat it and steal tomorrow's lunch money. How long until GrubHub opens a kitchen of its own?
This partially explains why restaurants are looking to expand their own branded platforms for off-premise dining, looking to cut out the last-mile middle man as omnichannel restaurant becomes the norm.
Bareburger CMO Nabir Alamgir says his company would like to be entirely independent of third-party-delivery partners' ordering platforms by Q-4, 2020—no orders via GrubHub, DoorDash, or Postmates. That's why they are currently incentivizing customers with a 15% discount when they order to-go and delivery from the Bareburger app. In the short term, 15% is a tough loss to eat but it's a lot more palatable when compared to delivery partner's 20%-30% cut…
…and even more so when facing the possibility that GrubHub will soon make its very own burger, a fate that would be hard to bear indeed. For restaurants, it's time to give customers a pathway to their off-premise stream that doesn't require third-party tributaries.
But independence isn't the only way to go, it seems—some restaurants are adopting an "if you can't beat 'em, join 'em" ethos. Consider Yum Brands (parent company of Taco Bell, KFC, and Pizza Hut), which just invested $200 million in GrubHub in order to seamlessly integrate Taco Bell and KFC into the platform. Details of their partnership terms are limited, but it's clear that Yum believes GrubHub is on a future-facing path and they don't want to be left behind.
Either way, Bon Appetit, Delivered (ugh, thank goodness this is the last time I have to include that comma) should, like a saucepan caramelizing sugar, be closely watched.