Last week in the parking lot of our local McDonald's, I had my first Happy Meal in over twenty years (four-piece McNuggets, fries, and a Sprite). My boyfriend had found an online coupon, you see, which gave us a kid's meal with the purchase of an extra value meal. I didn't want to cook, he didn't want to go through the hassle and wait for delivery, and we didn't want to spend too much money.
So it was that I found myself panicking as we pulled up to the drive thru window (do they actually check to see if there is a child present?) and soon thereafter found myself in a dimly lit parking lot deciding if I should save, donate, or throw away the complimentary Minions toy.
Let's be clear: This is purely a pandemic phenomenon--believe me, I was not the type to eat Happy Meals in the parking lot at midnight--and it illustrates the relative viability of QSRs' value proposition during what looks to be an extended period of social distancing and self-quarantine. With contactless pickup and payment options, system-wide health and safety standards, and relatively affordable and discountable fare, chain QSRs are outperforming every other segment in the restaurant industry and this looks to continue.
So let's put in the food service industry market research to better understand how double-digit sales declines can be seen as encouraging, the ways fast food is uniquely suited for our current moment, and the likelihood that the pandemic, while devastating, also can be seen as a course correction after an era of aggressive industry expansion.
QSRs are a Cyclops in a Blind Man's World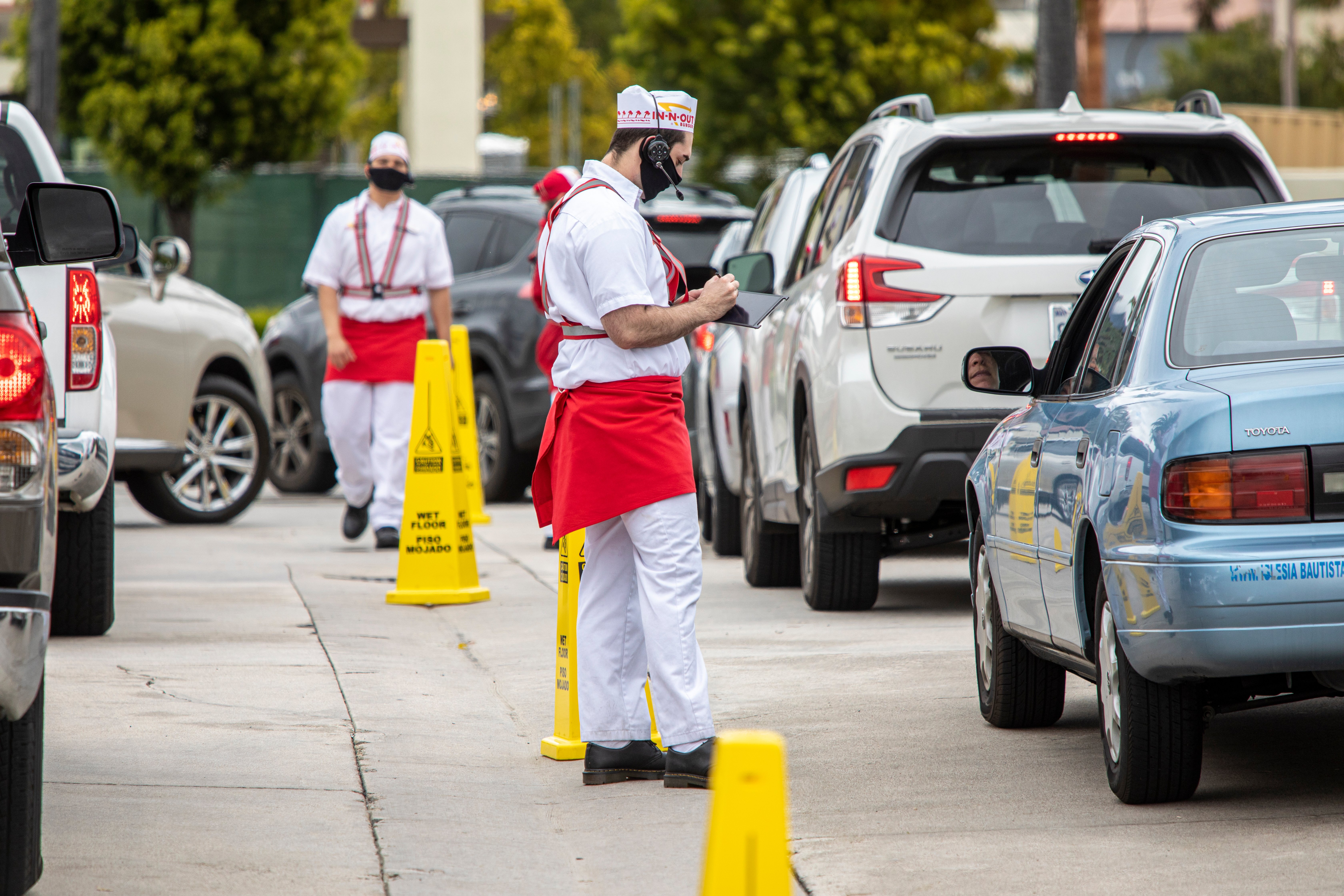 Make no mistake about it, business is not booming for QSRs, just as it isn't for anybody in the food service industry. They are still seeing year-over-year declines, but that guy Einstein was on to something when he talked about relativity, because in a world where casual dining is on life support and independent restaurants are right there with them, QSR chains' relatively small declines are encouraging. Their losses and declines are significantly less than any other segment and trending in the right direction: QSRs have taken a tumble, casual dining is going off the mountain.
At Burger King, March sales were down 30% year-over-year; in the week that ended June 7, it was only 13%. For McDonald's, sales were down 19% in April but only 5% in May. That's crazy. In May 2020, McDonald's did only 5% less in sales than in May 2019.
Of course, these relative gains have not been evenly distributed across each link of the chain: Fast food in airports, college campuses, and urban centers without drive-thru options have all found it more difficult to adapt to this shifting landscape.
But, again, this is nothing compared to what is happening for dine-ins and independents, which are already feeling (and crumbling under) the pressure. Independents have found it difficult to pivot to digital systems and, while every city has its local favorites, they by-and-large lack the name recognition to drive digital traffic.
As for dine-in chains, Darden Restaurants, which operates the Olive Garden and Yard House among many others brands, has seen sales decline a staggering 48% from this point last year. Sales, despite recent reopenings, were still down over 30% in the month of June. These numbers, sadly, are not uncommon in the industry.
And it's going to get worse. Look, we don't need to get into how we got here, but I think we can all agree that the coronavirus pandemic is, and will continue to be, a part of our lives and the food service landscape. It is ascending, not receding, and this means that dine-in closures are likely to reemerge if they haven't already. This painful truth will keep QSRs, offering affordability at a drive thru window, at an advantage.
Coronavirus as an Accelerated Course Correction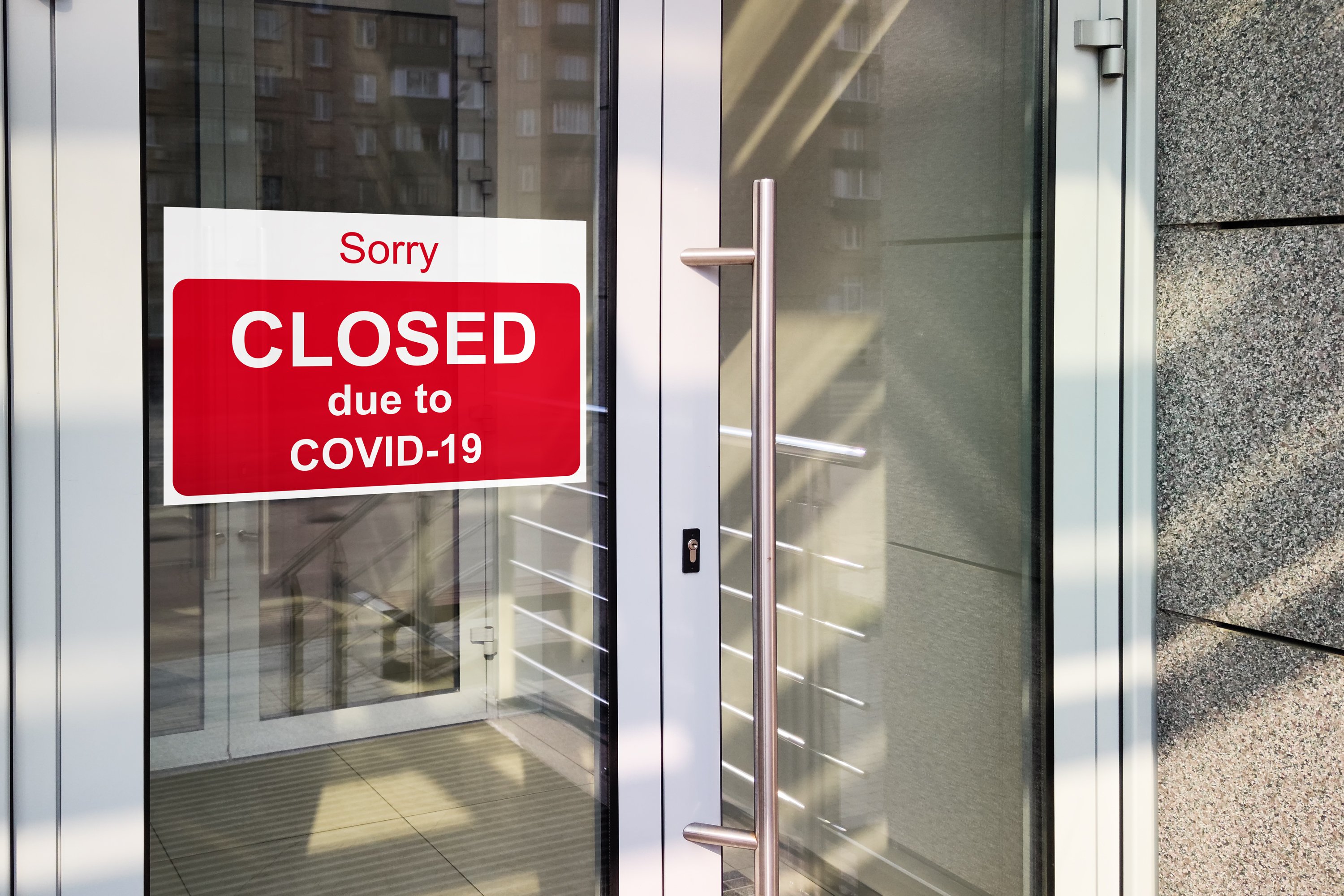 They are not, of course, bullet proof--many fast food franchises will close along with the many dine-ins and independents. But as we enter a new era of food service marked by contraction not expansion, QSRs seem poised to ascend to dominance.
Recall the lessons we learned from retail's recent history. While it is common to see digital commerce as the great disruptor that precipitated the decline of brick & mortar retail, it is also possible that brick & mortar's decline was part of a broader course correction. Indeed, between 1970 and 2015, malls expanded at a rate two times the nation's population growth, a proliferation that, even in an economy based on consumer spending, is not sustainable.
This was not just big box retail, it was independent retail, specialty retail, and everything in between. Through these years, large chains began to prioritize expansion to the point of omnipresence, offering consumers proximity and rapid-availability. But then along came Amazon, for whom proximity is immaterial and rapid-availability comes with the added convenience of delivery. The retailers that will survive the crunch will get good at omnichannel, emphasize customer experience and operate relatively fewer brick & mortar locations. And in the coronavirus era, they will adapt to health and safety requirements as necessary.
I have a point about food, I promise, and here it comes: According to QSR Magazine and The Wall Street Journal, before the pandemic hit, the restaurant industry was expanding at a similar 2:1 rate. From the TGI Friday's and Applebee's in seemingly every strip mall to the million and one independent restaurants in gentrified urban areas, it just seemed like we were getting to a point where there were more restaurants than dinners and diners.
The coronavirus pandemic, sad as it is to say, has been the course correction for this expansion. So, when the nation's largest Pizza Hut franchise files for bankruptcy (taking 400 Wendy's along with it), sure it is tempting to point the finger squarely at the pandemic, but this market was saturated before the virus emerged.
Of course, with as many as two-thirds of restaurants potentially going under before this is all said and done, this is a course correction and then some. But as with retail, the restaurants that survive this will do so with fewer locations, an emphasis on customer experience, and rapid and uniform implementation of health and safety regulations.
A Dated Model Finds Its Moment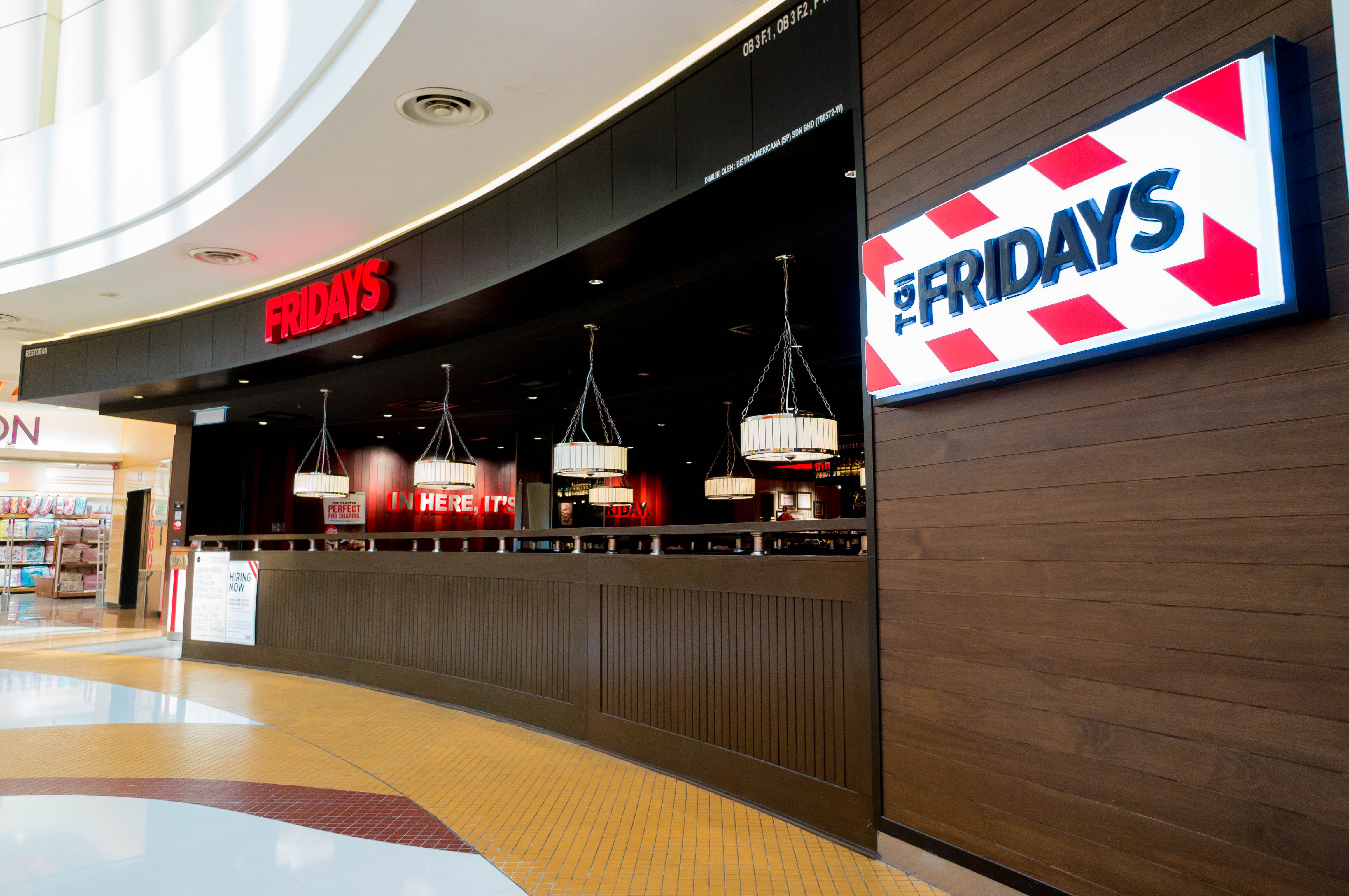 And guess who is best suited to do just that? Yup, large QSR (and flexible fast casual) chains, which may see some franchises crumble but will also find themselves at an advantage as the new becomes normalized.
What had so recently been seen as its biggest disadvantages (uniformity, omnipresence, low-cost) has now become the segment's trump card, insulating it for the troubles to come. Indeed, what younger consumers so long ago rejected about fast food has now become its greatest strength: It's always the same, it's always easy, it's always cheap, and it's everywhere.
Essentially, by being in the correct segment (fast food) and being a centrally-managed chain in an era when independent restaurants are crumbling, dine-in feels untenable, and safety standards must be uniformly implemented, fast food is ahead of the pack.
Food Service Market Research: The Digital Pivot and Reimagined Restaurants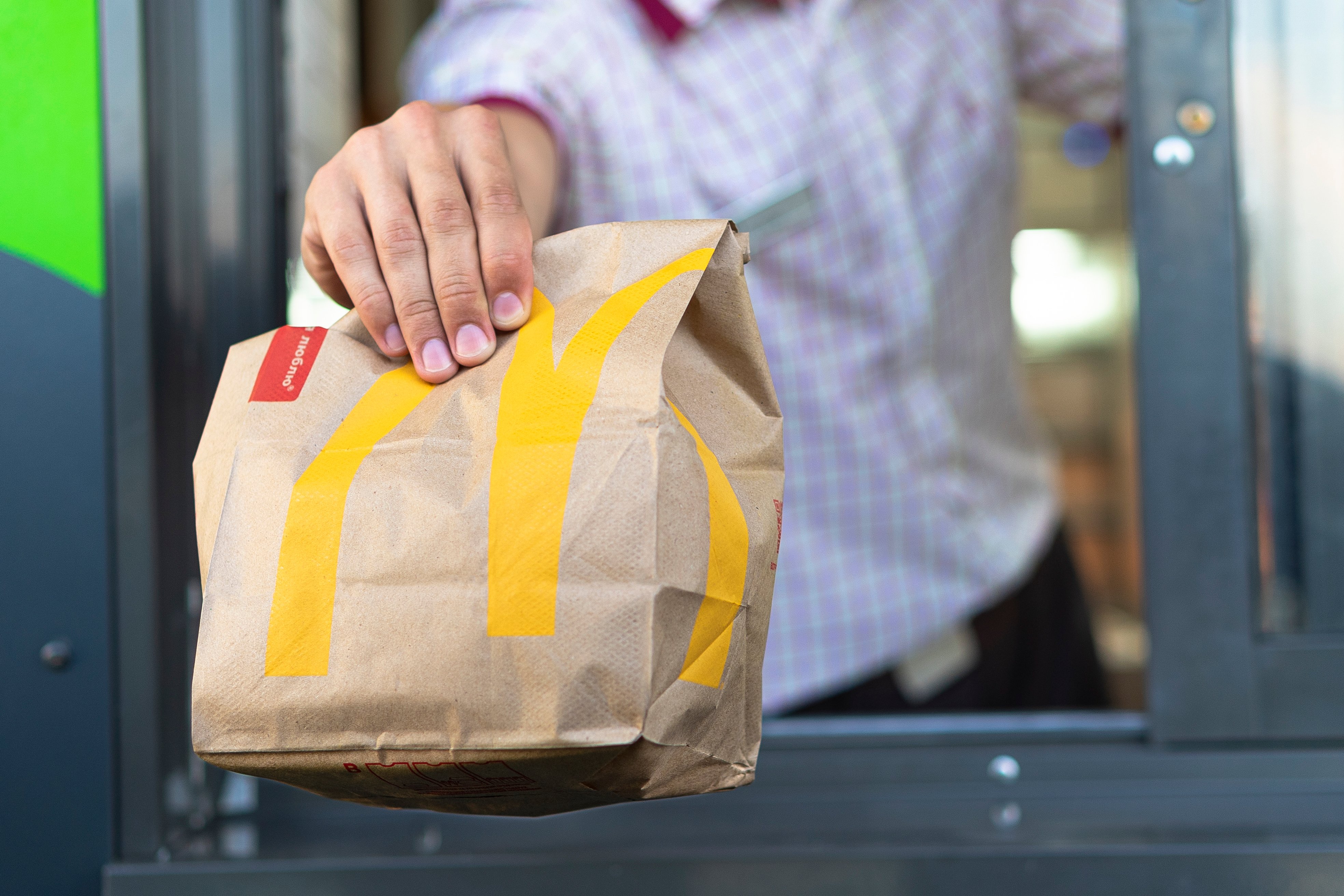 The moment demands a rapid transition towards digital technologies, something that was long ago on the horizon but now all the more urgent.
It feels like a lifetime ago that we began our national lockdown, but it was mid-March when we confidently foretold this exact scenario, even writing, "whereas we were slowly walking towards the digital horizon, coronavirus has us running to it."
What does that spring look like? Try this: Before the pandemic, Morgan Stanley forecasted that, by 2023, 13% of restaurant sales would be delivery; they now estimate we will hit that point before the end of 2020. And, according to Axios, amid this surge, QSRs are prioritizing their native app, hoping to rid themselves of third party delivery middle men (yup, called that too).
Also of note, digital order pickups are also steadily increasing across QSRs, which have streamlined their processes to adapt to these new realities. Over the last several months, for example, McDonald's has shaved 25 seconds off its drive thru speed of service. They accomplished this not just by focusing on their drive thru operation while dining rooms were shutdown, but also by editing down their menu.
No, we are not headed for a dystopian Demolition Man future where all restaurants are Taco Bell, Arnold Schwarzenegger is President, and anti-intellectualism reigns supreme. It's not that kind of moment. At least not yet.