Postmates is looking to position itself as the go-to destination for food delivery by incorporating local merchants across the country and rolling out new programs to lure customers. Through their app, consumers order food from local eateries, which couriers deliver for a $5+ service fee (it varies based on the restaurant), a 9% service charge, and a gratuity. Though some have noted totals quickly skyrocket under this pricing system, the model seems to be working.
Across the country, the company makes over 1 million deliveries each month. They have raised over $138 million in funding, plan to be profitable by next year, and are considering going public. By partnering with local merchants and developing new programs, they have an early lead in an already crowded field.
Partners in Local Profit
Though there has been some pushback from local restaurants, the company argues that their cooperation can only be mutually beneficial. Though they deliver orders from anywhere, including drug and clothing stores, their central focus remains the food industry where favored merchants are designated as part of the Plus program. As Plus merchants, restaurants share 20% of their ordered-food revenues. In exchange, Postmates aggressively drives traffic their way, featuring them on the app's home screen, reducing delivery fees, and streamlining ordering and payment to ensure efficiency.
Indeed, the company presents itself as a conduit to reinvigorate local business in the era of Amazon, and they claim that over a recent 15-month period, they drove $350 million to local economies. "We're a neutral platform that enables and supports [local merchants] as opposed to Amazon who's always been a huge competitor," observed VP of Growth Kristin Schaffer. .
By not preparing their own food but rather providing local consumers a means to locate and access the fruits of local business labors, they feel they have room to grow together in partnership. "The goal is to make local inventory that's offline and even online really accessible in every city. That's very counter to Amazon's mission with warehouses," Schaffer also noted.
Primed for Reproduction
But just because they position themselves as the anti-Amazon doesn't mean they aren't willing to incorporate some of the giant's best ideas. In March, they announced they would begin offering Postmates Plus Unlimited, a subscription-based plan that is an almost near copy of Amazon Prime. For $9.99/month, subscribers get items delivered from all designated Plus partners without the $5 flat fee or the 9% tax. As they roll out the program, they promise there will be over 10,000 Plus merchants across the United States.
While they stand to lose money initially, they hope to build a loyal subscriber base out of their current users that will exclusively turn to them for deliveries, as well as court new customers. The subscription could also be a boon for participating Plus merchants, and for Postmates it further proves a wise merchandising strategy, offering the possibility that customers will order from premium restaurants not included in the Plus program.
A Crowded Field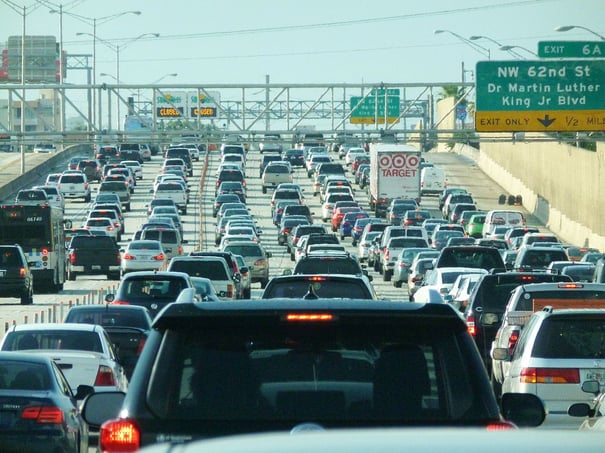 Like the streets on which they operate, the on-demand food delivery market has gotten "overcrowded" according to CB Insights, with competitors such as Caviar, DoorDash, Grubhub/Seamless, Amazon, Google, and Uber all battling for top position. Much of the fight is over who can incorporate the nation's biggest deliverable chains—Postmates has already claimed Starbucks, Five Guys, and Chipotle, while DoorDash recently partnered with Taco Bell.
Developing new initiatives like the Plus Unlimited program and the now-incubating Pop program, which promises delivery in urban centers within 15 minutes, the company seeks to differentiate itself by expanding its list of partnered merchants and its subscriber base while streamlining delivery. They are currently in the lead and nobody appears to be in the passing lane.