Foot traffic is hard for retailers to come by these days and, in a truth socked in irony, this is also the case for purveyors of footwear. Amidst the e-commerce revolution, legacy footwear retailers are finding creative ways to bring consumers into their brick-and-mortar stores, and to hedge against the future by investing in e-commerce technology.
By looking at the recent moves made by two of the largest shoe retailers in the country—DSW and Foot Locker—we see two companies trying to get ahead of the digital curve before they get knocked off the track. Whether it's by integrating new experiences into their storefronts or broadening their portfolio to hedge against future competitors, both companies have found unique ways to tie up the future.
So, lace 'em up and break 'em in as we put in the retail market research to understand how legacy retailers in general and footwear retailers in particular are simultaneously combating and joining the e-commerce revolution, and what this all says about our current omnichannel moment.
Omnichannel Market Research says It's Time to Evolve Or Die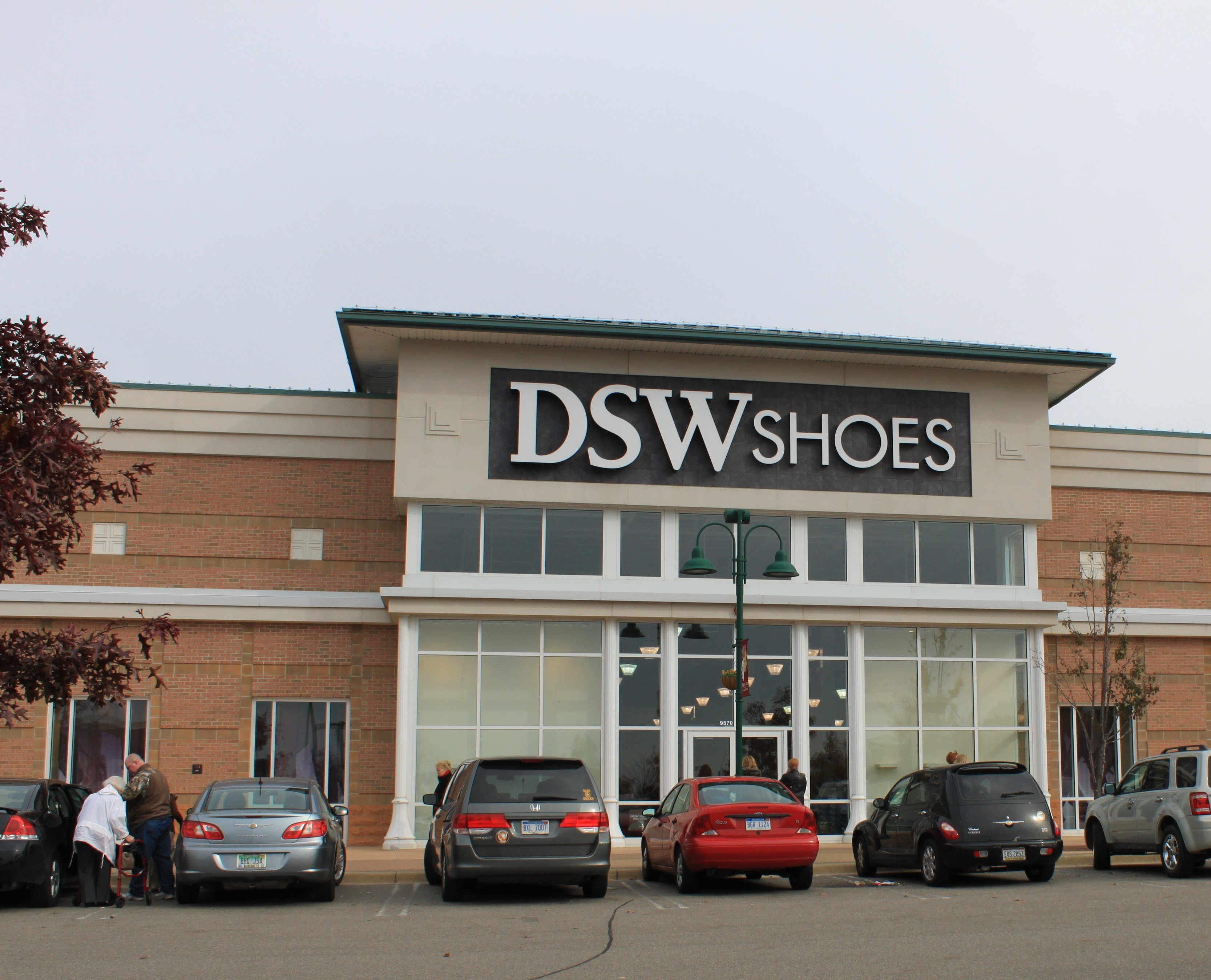 So, let's not bury the lede here: DSW is expanding a pilot program that brings W Nail Bars into their storefronts—yup, that's right, at certain locations (and in more to come) you can get a manicure and pedicure (a "mani/pedi" for us lifers) to match your newest pair of sandals.
Why would DSW sacrifice so much space on their sales floor for a nail salon?
Ok, a quick anecdote: The last seven pairs of shoes I have purchased have all come from secondhand stores and online resellers; the last time your humble blogger bought new shoes (New Balance), it was via Amazon. I literally cannot remember the last time I was in a shoe store unless we count last year's last-minute Halloween costume emergency (I needed heels, don't ask.).
We don't like to focus too much on ourselves in these here blogs, or think that we are the harbingers of future shopping trends, but in this case, we illustrate a broader point: traditional footwear retail is ceding inch after inch of territory to digital and secondhand alternatives.
And yet, despite all this, DSW is doing remarkably well. It is not as though DSW is currently hurting—the nail salon integration isn't as much about fixing a current crisis as warding off a future one. Over the last year, their stock has shot up 48% and they currently enjoy a $2.3 billion market value. Their biggest competitor just filed chapter 11, and has already began to close down its 2,500 storefronts, opening up even more market share.
And to boot, they are part of the TJX group, and nobody does discount retail quite like them.
But they know the name of the retail game is evolve or die, and, having seen retailers like Radio Shack, Wet Seal, Sears, and Payless all fail to do has pushed them to find unique experiences to increase foot traffic.
We see similar efforts to evolve in Nordstrom's small format neighborhood stores. Not to channel FDR or anything, but e-commerce encroachments require bold and persistent brick-and-mortar experimentation and, with the W Salon, DSW is looking to expand their range of goods and services that cannot be digitized, and therefore cannot be shipped via Amazon's two-day delivery.
DSW's CEO Robert Rawlins understands. this: "You've got to develop differentiated experiences to ultimately retain and attract customers."
Give Them A Foot, They'll Think They're a Ruler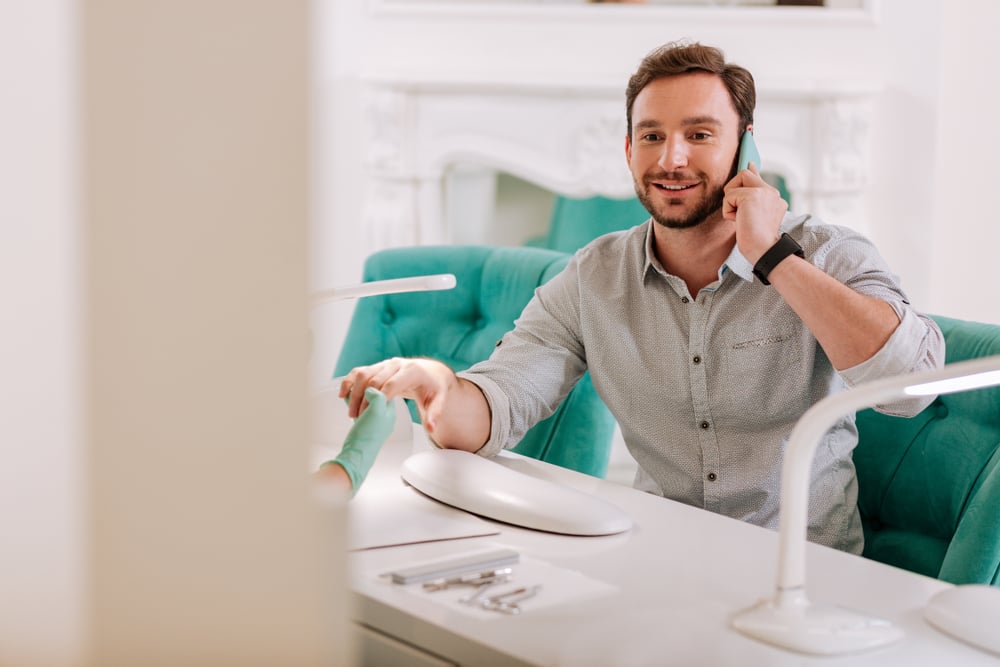 DSW is extending its Colombus, Ohio, two-store pilot program to three additional stores in Austin, DC, and Dublin (Ohio, not Ireland), incorporating W Nail Bar into their salesfloor, with plans to ultimately include them in as many as half of the company's 500 US locations.
Manicures will cost $30, pedicures $49 (which your humble blogger can report is a bit steep—they must really work magic with those five little piggies).
Some of the nail bars are also planning on becoming actual bars, offering wine and other beverages, while others will also include waxing services (body wax, not shoe wax).
Open-toed shoes are already strategically positioned around the nail bar in pilot locations, speaking volumes about the ways DSW hopes the services will pollinate the goods; equally telling, salon purchases are eligible for points in DSW's reward system. They obviously believe that once that once they got you buffed and polished, you will be primed for pumps.
Nailed It?
And there is reason to believe they are correct. According to DSW's internal numbers, almost one-quarter of nail salon patrons buy a pair of shoes, which is a "homerun" according to Rawlins. Ultimately, they believe salon patrons will spend 60% more on footwear than they did before the salons were added.
While we admittedly scratched our head when the pilot program debuted, we are pretty impressed with the ingenuity and forethought.
"This is part of a much larger strategy of differentiating the experiences and the product for the DSW brand that separates us from the rest of the pack," Rawlins said. "Everyone else is out there competing on price; we want to compete on experiences."
Of course, DSW already competes on price (the D stands for Designer but might as well be Discount) and they will never match the experience of shopping at Jimmy Choo or another hyper luxury retailer, but his point is well taken and reveals a fundamental truth about the emerging state of brick-and-mortar. In a world where you can just buy it online, why go into the store at all? Answering that question requires retailers to think outside the paintbox (only like three of you will get that pun).
For some, that means in-store technology and other bells and whistles; for others, it means in-store exclusives and promotions; for others yet, it means booze (they've got our vote!).
Whatever their solution, retailers must find novel ways to draw and maintain foot traffic, ways that Amazon cannot deliver.
Foot Locker Looking to Lock Down the Future
DSW isn't the only shoe company reading the writing on the mall wall. Mall brand Foot Locker, with its $.6 billion market cap and 3,000 global brick-and-mortar locations, is turning into a VC fund of sorts, pouring hundreds of millions of dollars into digital upstarts and clothing brands.
This year alone, they've invested $100 million into the Goat Group, online purveyor of used sneakers; $15 million into Carbon38, a digital women's activewear designer and seller; and $12.5 million into Rockers of Awesome (hopefully that twelve million buys them the right to rename it), a kids' clothing brand.
The Goat investment in particular makes great sense. The online upstart was long thought to be a brick-and-mortar shoe store killer, offering discounts on popular shoes for the general consumer, and a wider selection of collectables for the sneaker heads.
Legacy retailers like Foot Locker need to find ways to tap into the emerging digital and resale economies as both are redefining consumer expectations and experiences, and Goat checks both boxes. The investment offers a way to bridge the digital with the physical, the primary market with the secondary, which is something consumers have already been doing.
Indeed, according to the company's founder, "As we started to chat, we realized that ... our consumers shop at both [Goat and Foot Locker]."
Meanwhile, the Carbon38 investment allows Foot Locker to more seriously address active women, pushing beyond the "pink and shrink" model that unfortunately has defined much of women's athletic wear in Foot Locker. Pink and shrink, of course, refers to the method by which women's active wear is designed—by taking the male version, shrinking it down to a comically tight size, and then turning it pink.
Both moves help Foot Locker address the forthcoming challenges facing legacy retailers, particularly those generally restricted to malls. As far as the Rockers of Awesome, well, we'll hold our judgement for another day.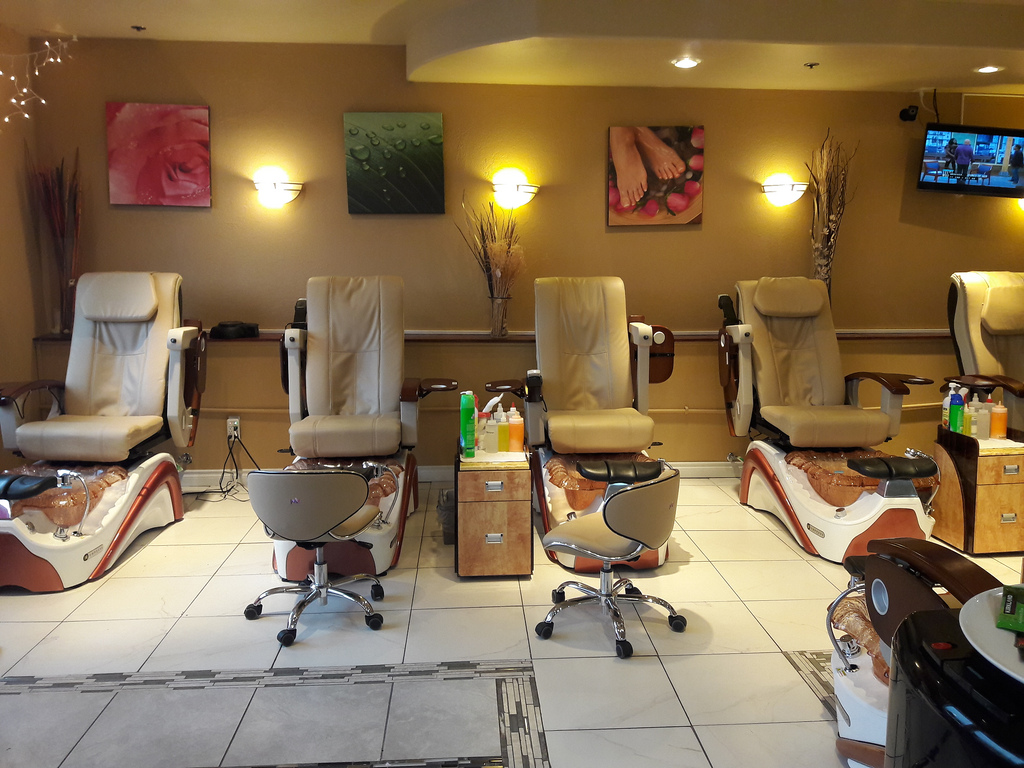 DSW and Foot Locker Did their Retail Market Research
Shoes are not elephants and they're not automobiles. What? Yeah, sorry, that's a bit confusing—let's try it this way: shoes are small enough to ship and they don't require a test drive. Once you know your size in a particular brand, you don't need to try them on in-person, and with return policies becoming as flexible as those new Nike Frees, even if they don't fit it's no big deal.
This isn't market research, it's common sense and it's already happening.
By putting in primary market research, retailers can begin to understand how best to bridge the digital and the physical, and how to integrate experiences into their stores that customers enjoy (and, hopefully, post on social media).
Now if you will excuse me, I have some online shoe shopping to do— aubergine Pumas, I'm coming for you!