Nike is quitting the cult of Amazon, opting to end its two-year pilot wholesale partnership with the online retailer, pursuing instead its own Direct to Customer (DTC) platforms while also strengthening key retail relationships with particular omnichannel retailers. It's not a total break up, however, as Nike noted its app will continue to run on Amazon Web Services (AWS), so, yeah, there's that.
AWS aside, the departure says a lot about Nike's priorities in the next decade as well as Amazon's future as both a retailer and manufacturer of its own private label brands. So, lace 'em up just like everybody else does, it's time to take a walk in Nike's shoes as we trod through the retail and manufacturing market research underpinning both Nike's move and Amazon's response. I hate to say it but, what the heck: just do it!
Why Nike Put on its Walking Shoes
Alright, this one's gonna be quick cuz we got pies in the oven, but fear not, we are never in such a hurry that we can't squeeze in a few NBA references and quick shout out to our favorite icon.
Here's how this whole thing started: Nike officially began wholesaling to Amazon in 2017, but only as part of a pilot program. Nike sold a portion of its products--never the most desired first-run releases, of course--on Amazon in exchange for Amazon cracking down on its third-party sellers, who often hawked counterfeit Nike products. Nike wanted to see how much of a digital bump it would get from Amazon and weed out forgeries, Amazon wanted legit Nikes sold legitimately on their platform and to get a cut of the digital sales of most popular shoe brand in the world.
But things didn't go so great. First, Amazon never really, and still hasn't, gotten a handle on its counterfeit problem. (Quick pre-2017 joke: how do you know if the Nikes you are buying on Amazon are fake? Easy, they all are!) With Amazon unwilling or unable to truly root out its counterfeit problem--which also led Birkenstock to quit the retailer in 2016--Nike was already hesitant about the partnership. Selling legitimate products and fake ones side-by-side is dangerous: it sullies the brand name, shatters consumer confidence, and, as Nike found to be the case, drowns out legitimate products, which often have less reviews than the fake ones and thus appear low search results.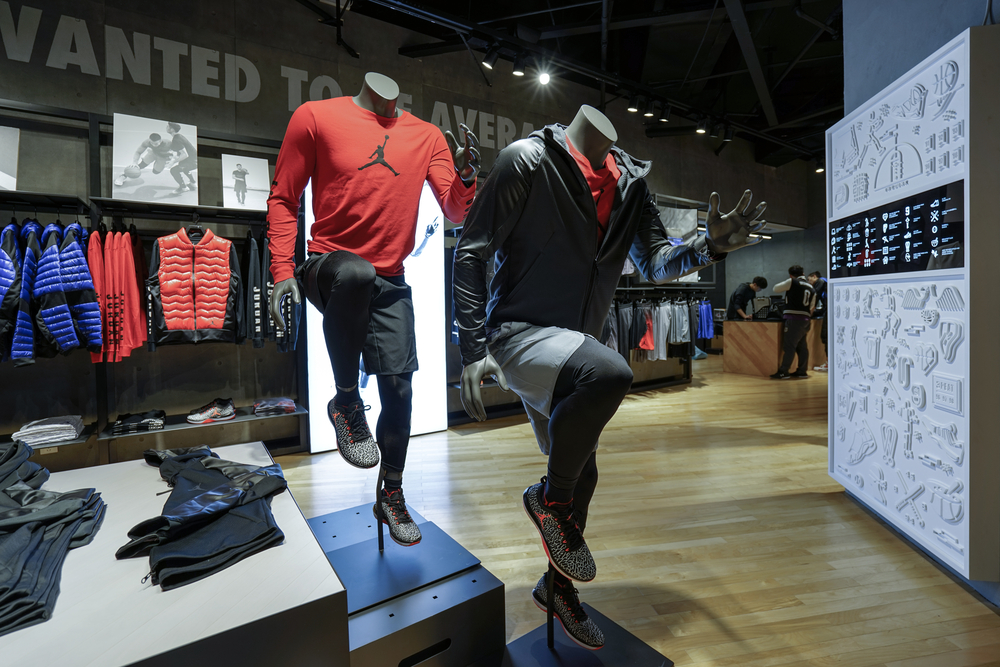 So they were already not really feeling the reciprocity...and then they discovered they didn't even need it. Indeed, their online revenue through DTC operations has accelerated more rapidly than anybody could have predicted, even their recently-named, e-commerce-driven CEO John Donahue who led e-Bay and is a chairman of Paypal's BOD. Over a three-month period ending August 2019, they increased online sales by 42%. 42 p-e-r-c-e-n-t!.
For a CEO coming in with a clear mandate to increase DTC, specifically online operations, this is good news indeed. And there's more: In the fiscal year that ended in May 2019, they generated about 30% of their sales from DTC channels, which totaled $11.8 billion, with a 35% online sales growth. They are well on their way of reaching their "triple-double" goal of 33% of all sales being digital by 2022, and it seems that, with or without Amazon, Nike's digital game is proving as bankable as Kawhi from the corner (though they are still mad they lost him to New Balance).
The company obviously believes that it is well on its way to omnichannel independence, that it doesn't need to cast its ship in Amazon's river in order to make the journey into customers' homes. And while there is only one Nike, the move suggests that Amazon could also lose some of its bigger manufacturing partners who are similarly charting their path to digital dominance.
is Amazon Shipping Nike?
From Amazon's perspective, this is a swift Draymond Green kick in the pants, no doubt, but it also tells them exactly what they already knew: their future is not with the biggest names in fashion manufacturing, it is in becoming one of the biggest names in fashion manufacturing. And they are already well on their way. TJI Research, for example, estimates that, by 2022, Amazon will generate $25 billion annually from its private label fashion and athletic brands (Nike's not the only one with a 2022 goal).
But they aren't there yet, and their in-house brands at this point are simply not recognizable and desirable enough to compensate for the loss of big name manufacturers and their third--party sellers. Underwear and socks are one thing, yoga pants and running shoes are quite another.
Amazon's shoppers still want to run in Nikes and so Amazon, seeing Nike's departure coming months ago, started to prepare. They knew Nike was warming up to fly away like MJ from the freethrow line (still a breathtaking video!) and began to cultivate relationships with reliable third-party sellers with legitimate Nike products in order to fill in the wholesale gap.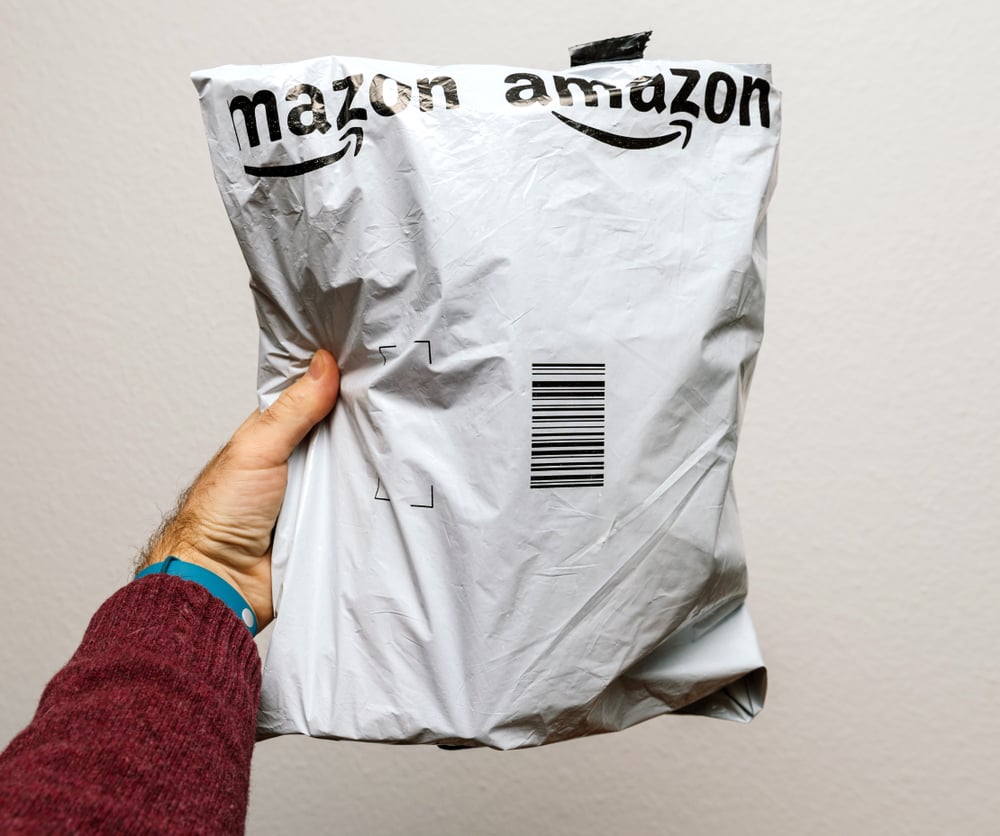 But this isn't just about Nike. Tim Armstrong--the former CEO of AOL who now helps companies build out DTC platforms--speculates this move could be the "tip of the iceberg" for Amazon, who he forecasts will lose more and more big name manufacturers as the delivery gap (Amazon's clearest advantage) narrows.
This means that other established manufacturing giants, particularly in fashion, could similarly get out of Amazon as they build their DTC operations. For manufacturers, it makes good sense to control as much of your ecosystem as possible, and the dual threat of Amazon's private-label fashion goods undercutting their price point and eroding their brand value suggests that time is of the essence.
Yet no matter how many big name manufacturers leave, Amazon will be fine. None of us are going back to buying cat litter from the store, and we never thought of Amazon as a legitimate fashion retailer anyway. Now if HP and other consumer electronics jump ship, well, then it might be time to start worrying.
Market Research: Making Fashion is Easy, Making it Fashionable Is Another Story
Here's the thing: Amazon sells brands but it does not build them. Sure, in certain categories it can take a brand from nothing to something--swear to God, those Instant Pots weren't a thing till they were constantly popping up on Amazon--and generate demand where it seems none had existed. But homegoods, and really every other category, is nothing like fashion.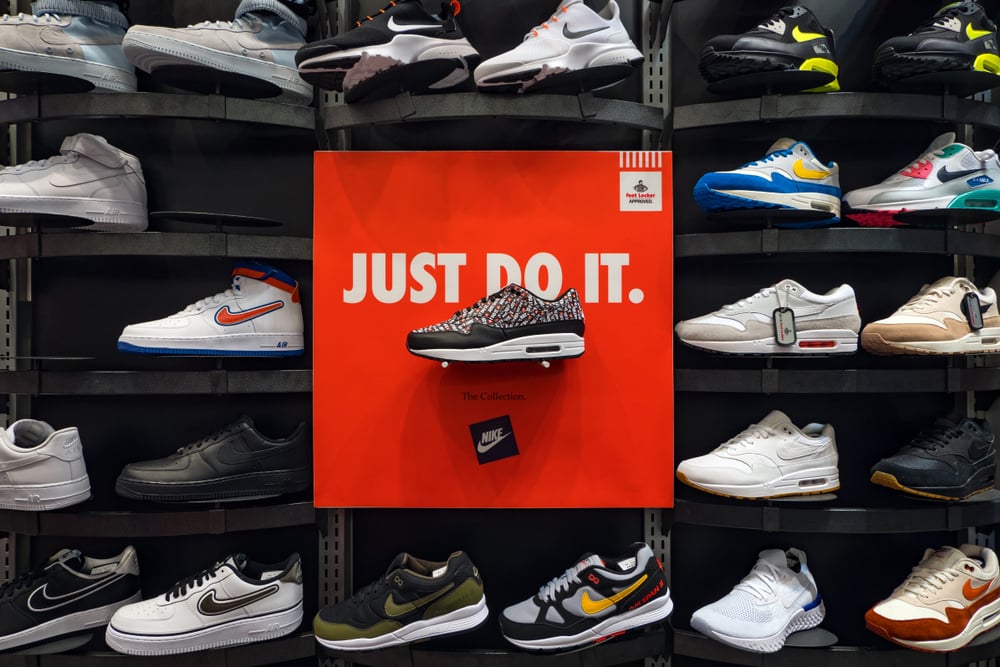 With fashion, brand image and loyalty matter and Amazon cannot make items fashionable. They can make them cheap, they can make them convenient, heck, they can even make them entirely as they do with their private label clothing brands. But they can not generate coolness or desirability. And that's what fashion brands need.
Consider that, of the decision, a Nike spokesperson told CNBC, "As part of Nike's focus on elevating consumer experiences through more direct, personal relationships, we have made the decision to complete our current pilot with Amazon Retail. We will continue to invest in strong, distinctive partnerships for Nike with other retailers and platforms to seamlessly serve our consumers globally."
They are not ending all retail relationships and selling everything exclusively from the Nike mothership--they are just being far more selective about their retail partners. Allegedly, they want dedicated floor and app space from their featured partners, they want them to help them cultivate the image of Nike as desirable and scarce, yet always attainable. And, of course, they don't want them sold next to fakes. These "distinctive" partners include Nordstrom, Foot Locker, and Dick's Sporting Goods, but there is no room for Amazon in this equation.
We generally channel Beyoncé in these digital pages, but let's let her esteemed husband close this one out: In the immortal words of renowned entrepreneur Shawn Carter, "You need me / I don't need you."
As with Jay and the NFL, so be it with Nike and Amazon.