I've always known we were going to get out of this phase of the pandemic, but this week was the first time I actually could see it playing out. Indeed, what has been a distant promise is slowly becoming a tangible future as concrete plans are being laid across the nation for a gradual relaxing of social distancing standards and a reopening of shuttered businesses. While logistics and timetables are going to vary from state-to-state, county-to-county, and even city-to-city, examining California's recently announced, four-stage reopening plan offers our first real glimpse at what our new normal will look like and how we will get there.
Your humble blogger is sensitive to charges of Cali-centrism, and while I do not believe my home state is the center of the nation or the world, it is the country's largest economy, the home of many of its largest businesses, and a cultural and economic trendsetter. Furthermore, even if you operate a restaurant that has no California locations, the challenges and opportunities are likely to be remarkably similar.
So, today we will outline the state's reopening plans, considering both the promises and limitations of a gradual reopening for the restaurant industry, and also share some of TrendSource's most recent food service market research survey results. While preparing to reopen restaurants gives hope for a better future, we have to pour a bit of cold health and safety market research water onto this: This will still be a long, tough uphill battle for operators who will have to balance limited capacities with overhead among safety problems on the horizon.
California's Four-Stage Plan to Reopen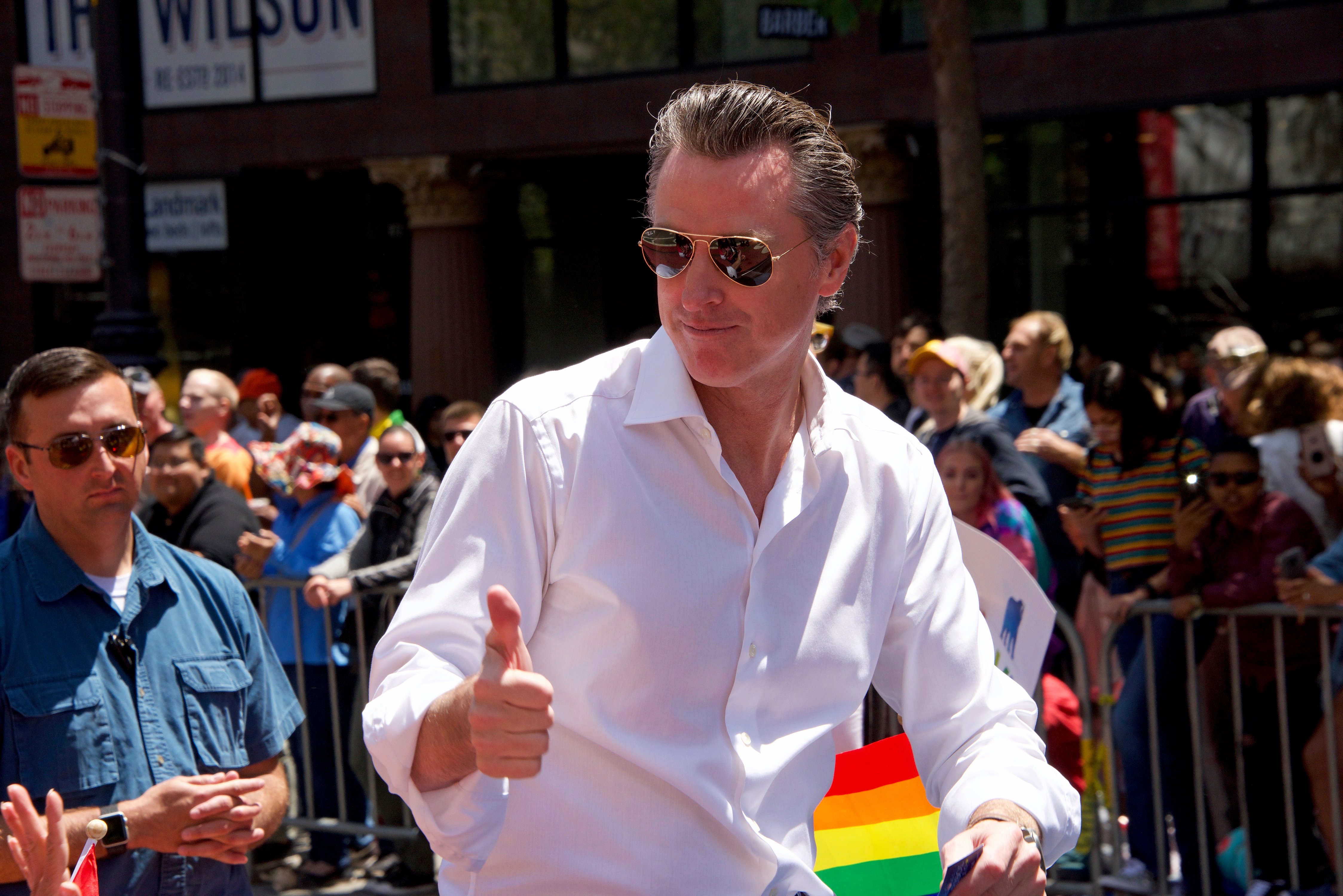 Describing the state's current state of lockdown as "stage one," California Governor Gavin Newsom recently outlined the state's four-stage process for reopening. Stage two, which he described as "weeks away," will see the reopening of lower-risk businesses, namely restaurant and retail, which will be expected to conform to new regulations. Stage three, which is "months, not weeks away," will further reopen close-contact businesses like hair and nail salons, gyms, spas, and sporting events (without a live audience).
And somewhere, in the distant future, California can achieve a total reopening (stage four), which will include large venues like concerts, music festivals, and church events. Newsom was adamant that this eventuality was a long ways away: "We are not going back to the way things were until we get to immunity or a vaccine." (Also, Coachella, sad face, it's not gonna happen.)
Health and Safety Market Research: For Restaurants, the New Normal Requires New Regulation
With phase two hopefully only weeks away, food service operators need to begin to prepare for new realities and new regulations. These are likely to include physical distancing (between customers, between employees, and between customers and employees), face masks for the entire staff, disposable menus, and wage security for employees who fall ill while working.
Securing face masks for employees will be easily accomplished as production and availability increase, and the wage issue is something that we will deal with shortly, but for now, let's focus on physical distancing.
What, exactly, physical distancing in California restaurants will look like has yet to be codified. It is likely that restaurants will be required to limit their dine-in headcount to some fraction of the maximum occupancy listed on their license (in Texas it is 25%). This is tough for restaurants, which will have to make up for their limited capacity with off-premise orders. But for many, the overhead required to maintain a dining space operating at only a fraction of its capacity will be tough to reconcile.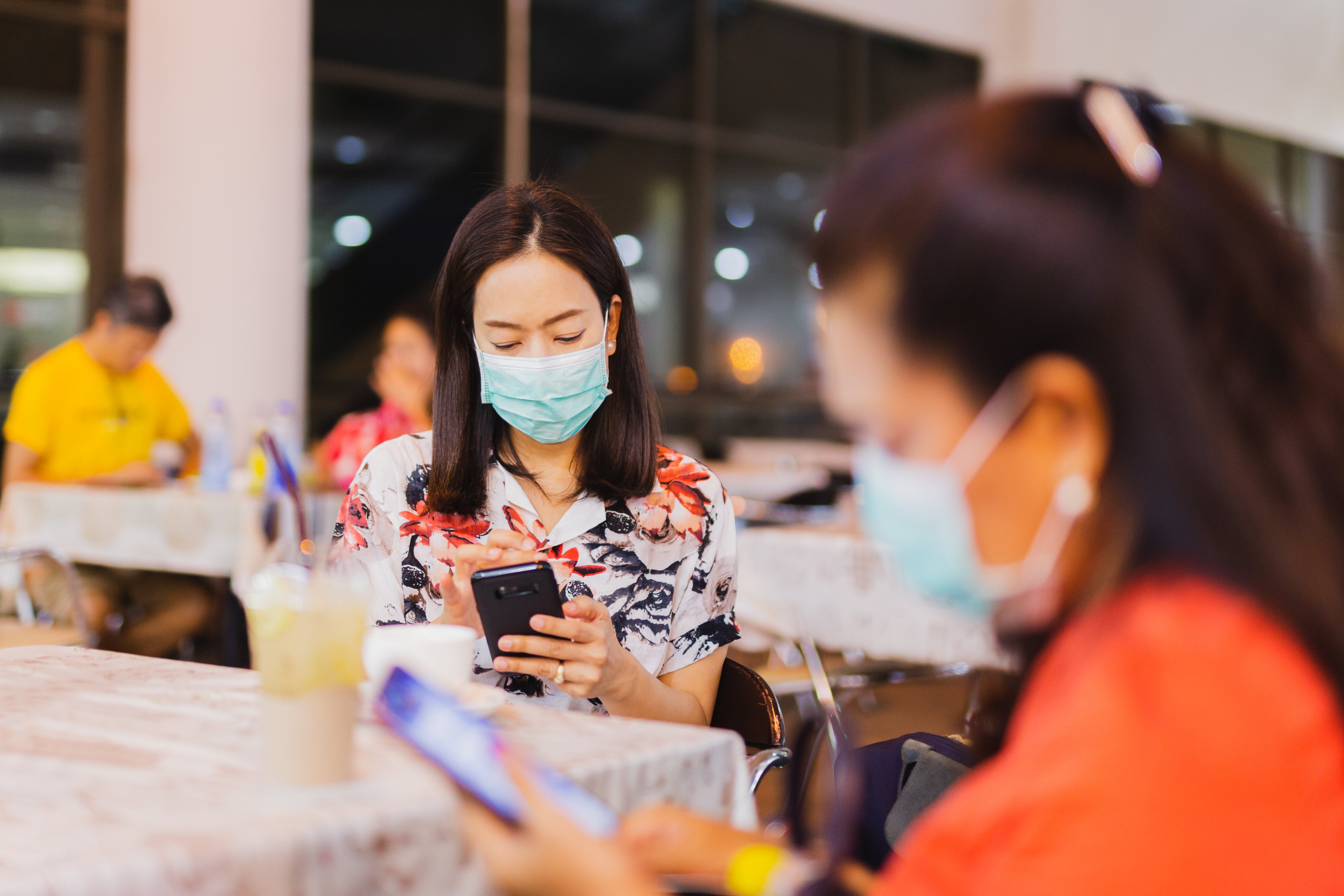 Small independent restaurants, for example, can see their maximum capacity capped in the single digits. With already-thin margins, the overhead costs simply cannot be offset in this new normal. Larger dine-in restaurants will face similar troubles since their overhead is necessarily higher for their larger space. Obviously, the hope is that delivery and curbside pickup will fill in the gaps, and that is a topic we will continue to discuss in the coming weeks.
TrendSource's Market Research Survey: Consumers Evenly Divided on When to Return to Restaurants
And, even if restaurants can make the margins work when they reopen (again, omnichannel will be key), it remains to be seen if and when customers will return.
TrendSource ran the same coronavirus food service market research survey once in mid-March and once in mid-April, asking respondents when they planned to return to their previous restaurant behavior, once the spread begins to decrease, once the virus is eradicated, or never. Last month, 49.6% indicated they would revert when the spread decreased, 47.9% once it was eradicated, and 2.6% never. Today, consumers remain evenly divided between the first two options, 47.9% and 44.7% respectively.
Whereas in our recent benchmark grocery survey, we found significant changes in consumer attitudes and future plans over a similar timespan, people's feelings about the restaurant industry have, for the most part, remained static. Roughly half of our respondents will feel they can revert to their previous patronage patterns once the virus threat decreases (likely marked by stage two in California), and the other half will wait until the threat is entirely eradicated (stage 4).
It is also worth noting that 7.4% of respondents now indicate they will never return to previous restaurant behavior, an almost 5% increase from the survey's first round. This warrants close scrutiny in subsequent survey rounds--if that number climbs again, say to 12.5% or so, it will be time to start to worry. For now, that 5% increase can well be a blip, a quick reaction to rapidly-changing circumstances on the ground, but, if that number continues to rise, we will have to begin to consider if a significant chunk of the population is reconsidering their relationship to the food service industry for the long term.
Coronavirus Market Research: Restaurants Seeking Relief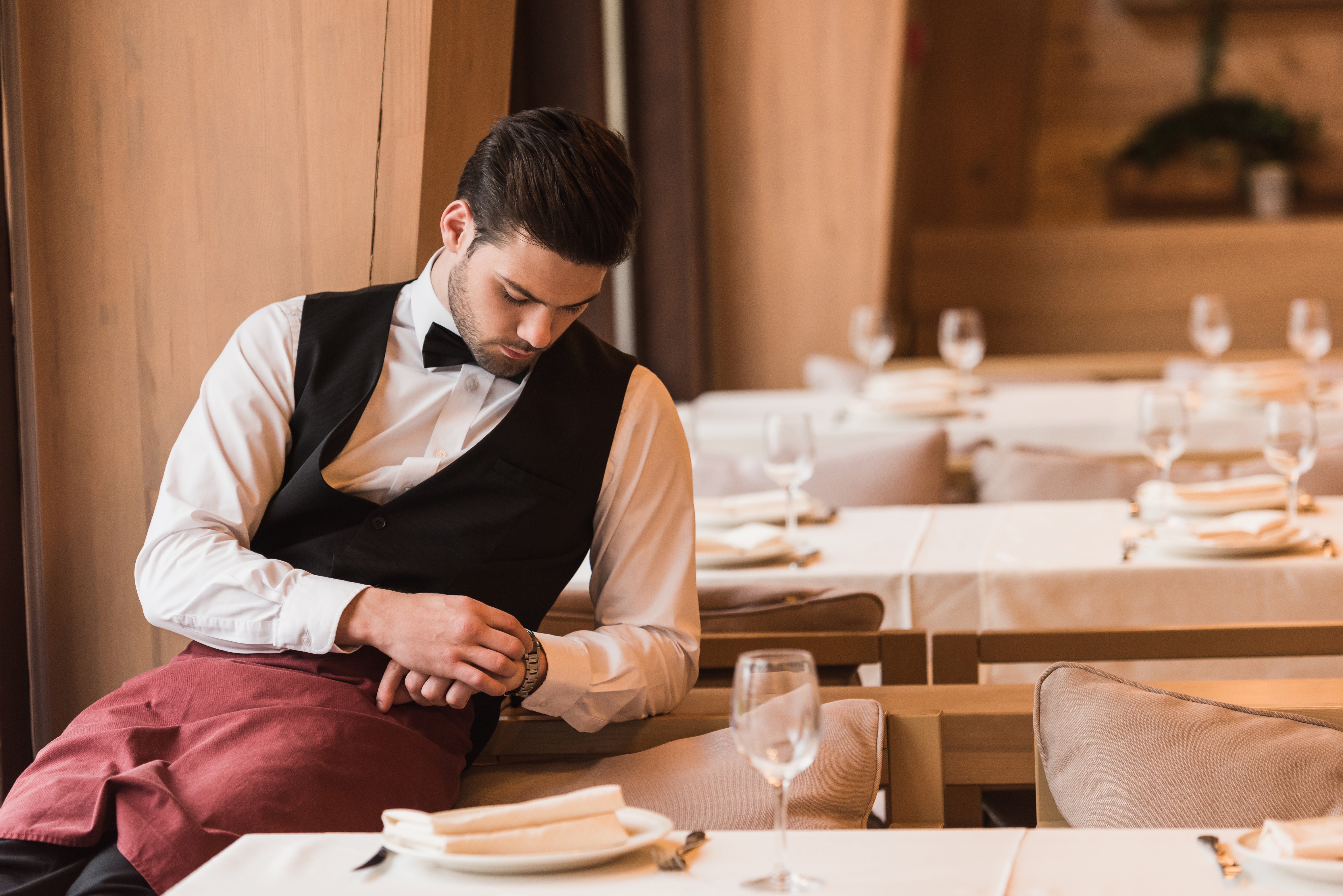 So, while it cannot come quickly enough, stage two will not be a sudden on-switch that suddenly puts restaurants back on track. This cannot truly begin to happen until we reach stage four, when dine-in distancing regulations can be relaxed to the point that the revenue can meet overhead and the majority of customers feel safe returning.
This is why, even as California prepares to gradually reopen, restaurants know they are in for a tough fight. Last month, the California Restaurants Association urgently wrote Governor Newsom, warning that this pandemic threatens to permanently close up to 30% of the state's 90,000 restaurants. This is not a fear that will disappear as soon as we hit stage two, it's a long-term battle.
In order to help them survive, the CRA asked Newsom to implement several measures. These include delaying property tax payments, deferring sales and payroll taxes, canceling health and permit fees for one year, and requiring utility companies to continue service despite non payment. Additionally, the CRA wants to delay planned increases to California's minimum wage, which will climb to $14 within the year. On this point in particular, restaurants are likely to face resistance. The state can defer payments to itself and even subsidize utilities if providers refuse to comply. But measures taken at the expense of labor will be a harder sell in the current economic recession, and it appears that labor unions are already preparing for a fight.
Sometimes, it feels like we are piling on in this blog, summoning up every call for alarm, but, well, sometimes that's the point of market research: To research and analyze the facts on the ground, to forecast future dangers, and to strategize ways to avoid them. That's why today, more than ever, as restaurants begin to see the shape the next several months will take, health and safety market research is essential.
Times are tough and they are going to stay tough for a while, but there is still reason for hope, and as long as there is, restaurants must keep fighting. Market research is an invaluable weapon in their arsenal.
And with that, I will adjourn to my balcony. It was overcast all day in southern California today, but even when I can't see it, I know the sun is still there behind the clouds.