Rosé colored glasses, everything's coming up rosés, a rosé by any other name would still smell sweet. Ok, now that we've gotten that out of the way, let's talk about rosé, the fastest growing wine type in the country, surging for the last several years.
In 2017, sales increased 53% and over the past 52 weeks, they've increased another 63%--more than any other type of wine. Of course, this is a mere fraction (like <5%) of total domestic wine sales, but such a surge cannot be ignored, particularly when it comes with a price increase: the average bottle has increased by $4 since 2014 now coming in at about $10.
Why has wine gone as pink as NIcki Minaj's lace front? The millennials, of course! So pop the cork (or twist the increasingly-popular twist off) as we follow the CPG market research from vineyard to Instagram and back as we get deep into our cups to understand the rosé phenomenon.
In This Case,

R

ed Plus White Does Not Equal Pink
Winemakers have been kicking it into overdrive to keep up with, and hopefully ahead of, rosés surging demand. As Jim Klein confided, "We used to make rosé and release it in the spring, and by Labor Day it would be sold out," Klein said. "About three years ago, we decided to have it available year-round. We're mostly (direct to consumer), but it's been tremendously successful in restaurants by the glass."
And it's good for wineries' bottom line—since rosés are rarely aged, they go from vine to liver very quickly, meaning this year's production is already next year's revenue. The same is obviously not true with red, and even to a certain extent white, wines.
But before we go any further, a quick background for us Philistines out there. Rosé is a type of wine (like red and white), not a specific varietal (like pinot noir and chardonnay). It is produced by allowing peeled grape's juice to mingle with its skins in a process called maceration. This lends the finished product its pink hue and can be shortened or extended to achieve a desired color and flavor intensity. For comparison's sake, white wine never comes in contact with grape skins post mash, while red wine is fermented with the skins leading to its deep red tinge.
Sure, there are other ways to skin the rosé cat: you can just blend red and white wines to achieve the same color and maybe even a similar flavor profile, but such mixing is frowned upon in polite society and even illegal in the European Union.
It can be sparkling or still, dry or sweet, and any type of grape will do. Wikipedia even informs us that it may be the oldest type of wine in the world.
CPG Ma

r

ket

R

esea

r

ch Says This Is

Not You

r

Fathe

r

's

R

osé
As with cocktails in a can (or RTD beverages in industry speak), one of the biggest obstacles has been overcoming an unfortunate history of overly sweetened swill that characterized the category in the previous decades.
This blogger can confide that his mother was particularly fond of the Sutter Family Vineyards White Zinfandel that dominated 1980s house parties and prefunks. And yeah, it wasn't very good then, it's not very good now. These days, she pretends it never happened—kinda like her Marcia Clark perm—speaking volumes about its current perception in popular culture.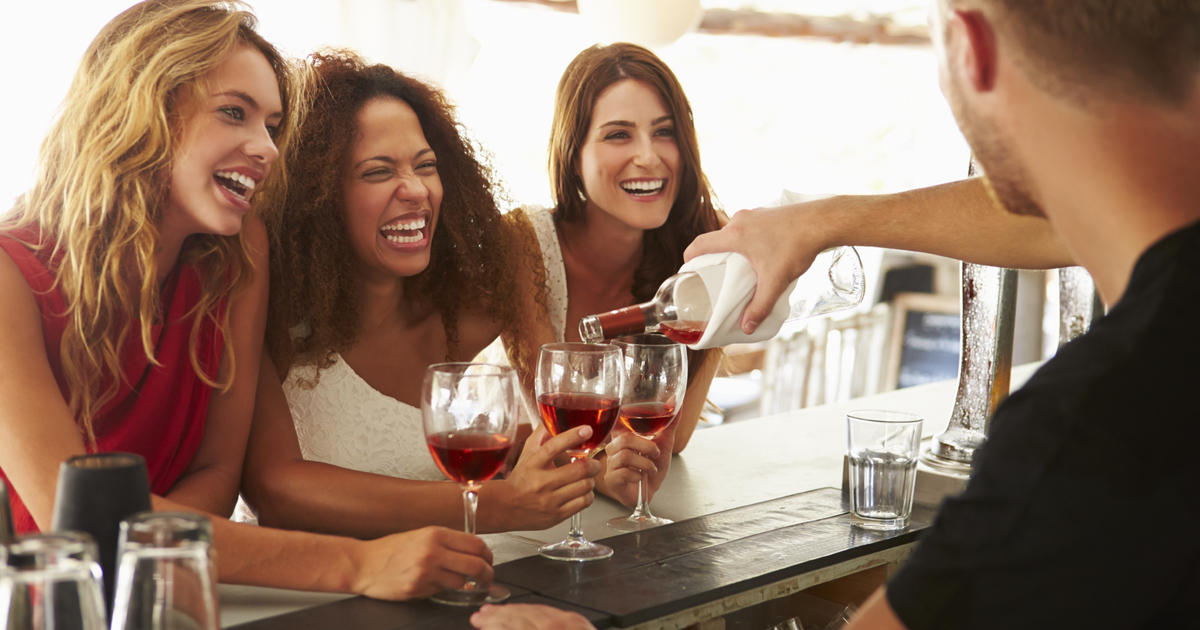 But today's selections are not our mother's rosés, so to speak. A process with infinite results, they are no longer cloyingly sweet (unless you want them to be) and can be just as artisanal, refined, and varied as their red and white sisters.
As one wine buyer noted, "The biggest thing is that we got people out of the perception that it is going to be sweet. That's the biggest thing that took permanent in people's consciousness."
Just as Smirnoff Ice and Mike's Hard Lemonade soured consumers perceptions of cocktails-in-a-can by being far too sweet, associations with the syrup wine of the 70s and 80s have been a thorn in winemakers side, an obstacle they have happily overcome.
The next perception they must address has to do with timing. Manufacturers are aggressively pushing rosé as a year-round beverage, as opposed to a seasonal summer special. It's all fine and good to be millennials summer go-to but promoting rosés as an anytime indulgence (as they already are seen in France) can only expand the market. And it seems to be working. Already, 51% of rosé sales occur outside of summer, meaning that roughly half of all rosés are still consumed in a three-month period, but Spring, Winter, and Fall (all you have to do is call) are gaining ground.
Are Rosé Fans called Rosébuds? They Should Be...
And with rising sales obviously comes a rising profile. Rosés have been listicled to death in a variety of forums—as certain a sign as any of making it in our current cultural moment. A cup full of rosé has become one of the great summer social signifiers of our time, on par with a Corona and lime or a fruity cocktail with one of those disposable paper umbrellas.
Their color seems particularly suited for the camera and immediately communicates to one's social media followers that the poster is a luxurious lady of summer leisure.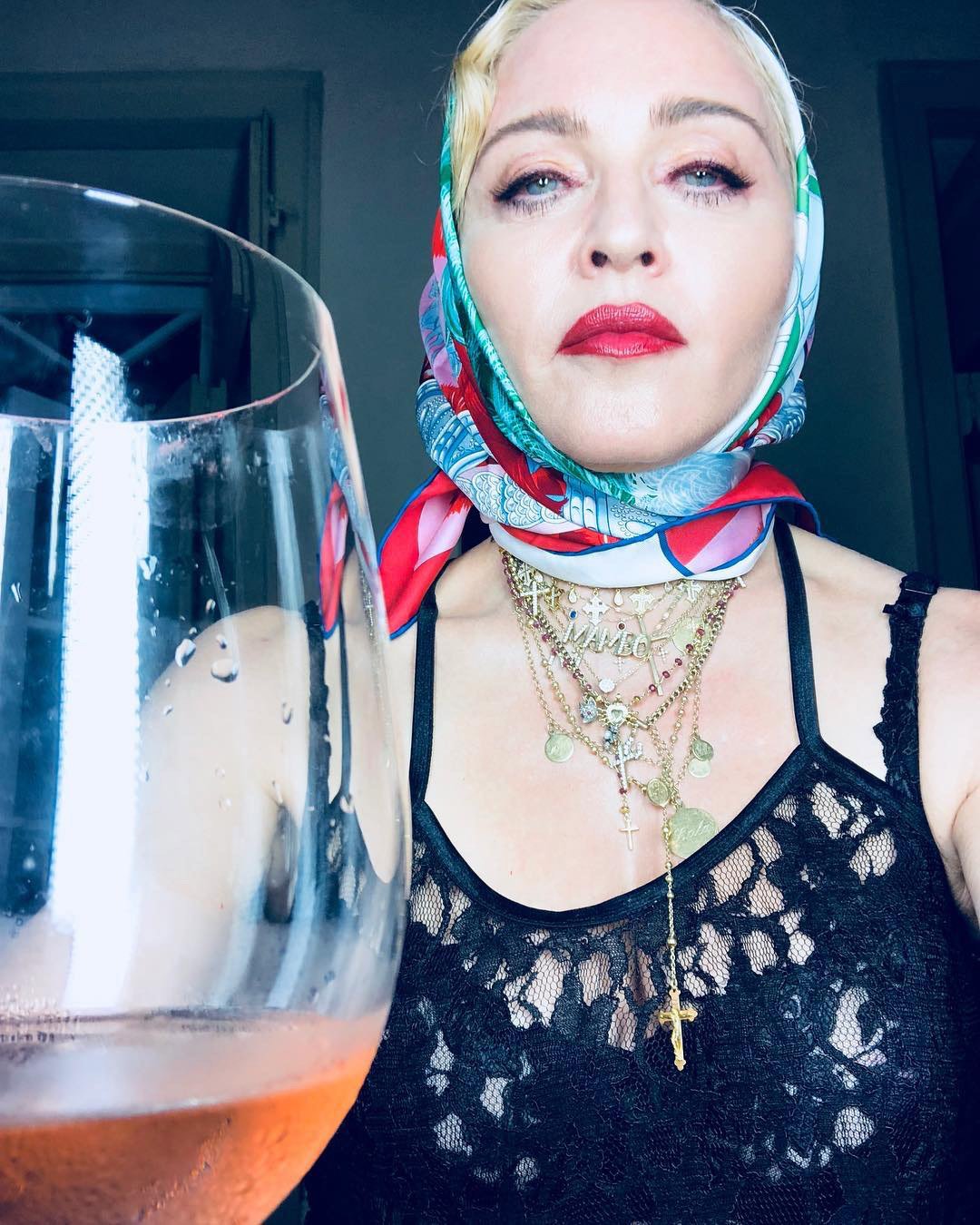 Thus, the leading lady of luxurious leisure and noted Material Girl, Madonna, recently threw up a rosé-in-hand Instagram selfie (PS: Madge, I need that scarf...like NEED it). In other news, Jon Bon Jovi has become a celebrity endorser, and Brangelina's rosé-making winery has managed to outlast their marriage (though some of us enquiring minds are still holding out for an unlikely reunion...for the kids).
The past few years have seen all sorts of novel products cashing in on the blooming rosé trend ranging from gummy bears to lollipops and, our personal favorite, the frosé—a rosé slushy that debuted two years ago and shows no sign of melting. Rosé even has its own festivals including New York's Pinknic, a giant pink-themed rosé celebration and music festival.
Such a pop culture presence makes sense when you consider that, currently, 40% of rosé consumers are women ages 21-34—the cream of the Instagram crop—and an entire quarter of imported rosés are consumed in New York City alone. These are the influencers driving rosé's profile.
Of course, sometimes roses really smell like poo, poo ooo (SUCH a good karaoke song btw). Indeed, we've heard reports that overindulgence can summon a furious hangover, one that Hades and Torquemada would whole-heartedly endorse. But if your biggest concern is what happens to people who consume your product to excess, well, that's one of those "good problems."