Every day, it seems consumers are less interested in frozen foods and canned vegetables and more interested in organic and free-range products. Companies going green is nothing new, but the changing needs of the consumer have led to the introduction of sustainability in the consumer packaged goods market.
Steve Hughes, a former ConAgra executive, believes that over the next few years, we won't even recognize a traditional grocery store. "I've been doing this for 37 years," he says, "and this is the most dynamic, disruptive, and transformational time that I've seen in my career."
Clean Labels No Longer Just a Trend
Traditionally, consumer packaged goods have been full of artificial colors and flavors, preservatives, and high-fructose corn syrup. Consumers are steadily reaching for products containing natural ingredients versus those with artificial additives. "When we look at clean label, that might limit the ingredients available to modify texture and taste, simply because customers are interested in only seeing certain ingredients on their finished label," said Ross White, of FMC Health and Nutrition, a global supplier of naturally derived ingredients for food and beverage companies. But, what do consumers consider natural? Generally speaking, natural ingredients are those that consumers recognize and are able to pronounce.
The Organic Ingredient Challenge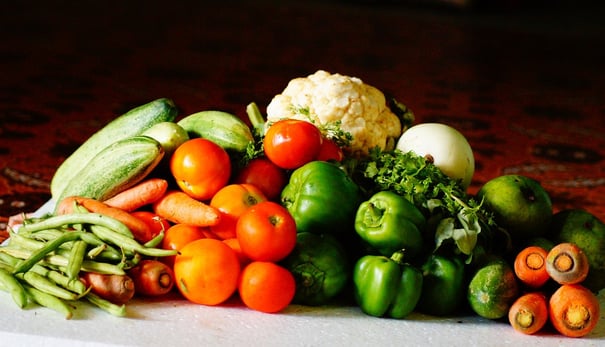 Historically, many CPG companies balked at the idea of using organic or natural ingredients, but with consumer demand increasing daily, those hesitations are changing. Large consumer packaged goods companies are shifting towards sustainable products, but access to the local, organic ingredients consumers crave is limited. According to Kellee James, founder and CEO of Mercaris, the demand for non-GMO and specialty agriculture commodities vastly exceeds the supply. "The big companies are struggling with it; the small startup food companies are struggling with it."
General Mills, Nestle, Hershey and Kraft have already committed to the changing consumer demand, removing synthetic ingredients from their products. However, many argue that the change from synthetic to all-natural ingredients won't necessarily make the products healthier, leaving us to wonder: without significant change, how long will these products last?
Meeting Consumer Demand
Food companies that meet the expectations of consumers are most likely to benefit from the changing landscape. The tectonic shift of the health-conscious consumer will require a complete overhaul of supply chains, acquisition of new brands, and identification of a sustainable strategy to generate a profit. Beyond changes to food ingredients, many companies have opted to reduce their carbon footprint to meet the ethical demands of consumers. Unilever launched the "Sustainable Living Plan," developing new business practices that help both the company and the community grow. Their focus is on the global environment, specifically deforestation, climate change, and supporting sustainable agriculture and local farmers.
CPG Trends on the Horizon
As a result of so much change, several experts have predicted possible trends for the CPG market in 2016. The biggest battle of 2016 will be how CPG companies can keep consumers interested in products that have waned in popularity, like soda and cereal. Below is a list of the top 5 impending trends we foresee in 2016:
Consumer trust efforts will supersede traditional marketing approaches.

Supply chain transparency and food safety commitments will grow stronger.

High pressure processing tech will be the key to shelf life extension.

Cage-free eggs will be critical to consumer trust.

Preserved and fermented foods are in.
For the complete list of key food and beverage industry predictions for 2016, click here.