The Department of Homeland Security (DHS) proposed several changes to Form I-9—which establishes employment eligibility in the United States—to simply the form and reduce the amount of paperwork its use requires.
DHS outlined the changes in a March 30 blog post and is now soliciting public comments until May 31 before implementing them. But if you don't have time or bandwidth to dissect and contextualize these changes and their ramifications, don't worry, that's why we're here.
The Paperwork Reduction Act and Form I-9
The changes all relate to the Paperwork Reduction Act (PRA), which was passed in 1980 and expanded in 1995. The PRA seeks to reduce the paperwork burden the federal government imposes on businesses and citizens. This is an understandable check because if every federal agency were allowed to run hog wild in collecting information, we would be filling out forms every second of our life (this is a bureaucracy joke, not a surveillance one).
Thus, the PRA requires federal agencies to make every effort to reduce the paperwork burden it imposes. Also of note: paperwork is measured in time, not weight. This isn't an act aiming for environmental impact (though using less paper is undeniably good for the environment) but rather one aiming for operational efficiency.
What I-9 Changes Has DHS Proposed?
In its effort to reduce the paperwork it requires from businesses and employees, DHS has proposed the following changes:
Compressing Section 1 and Section 2 of Form I-9 into a single page. In its current form, each section is one-page long, but by getting spatially creative and removing redundancies, this can be brought down to one page without losing essential information or making it more difficult to use or understand.
Converting Section 3 into a supplemental form. DHS wants this form to be only in the event of a reverification or rehire, removing it from the standard I-9, thereby reducing its overall length. It is unused in the majority of cases.
"Reduce and simplify" the instructions for Form I-9. Currently, Form I-9 instructions are a whopping 15-pages long. DHS wants to bring that down to seven, reducing the amount of time it takes to read them and complete the form, while also making the instructions less cumbersome and more user-friendly.
Remove the PDF enhancements from the online form. The current online version of Form I-9 requires a PDF reader. This means that the form is not always useable across different systems and devices, a shortcoming DHS looks to remedy by abandoning the PDF format.
While there may be concerns about any changes to what has become a very familiar form, these all appear minor and related to usability and efficiency with the ultimate goal that it takes less time, from start to finish, for employees and employers to complete Form I-9.
TrendSource I-9 Verifications Simplifies Employment Eligibility Compliance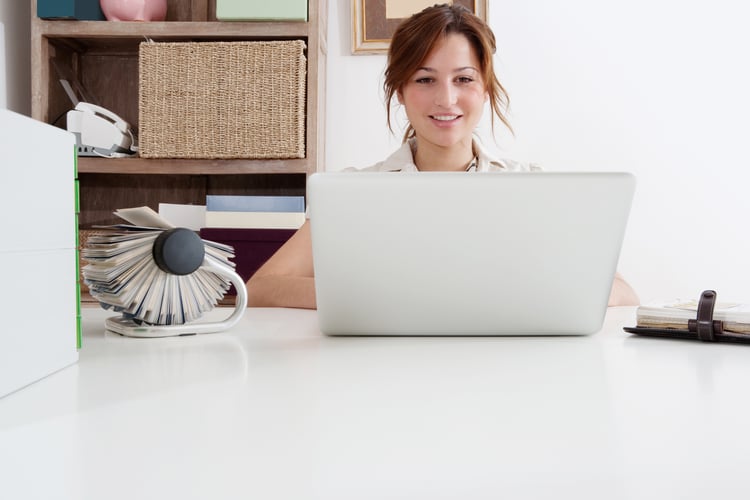 As a premiere compliance management firm, TrendSource has the industry expertise and infrastructure to help businesses with their employment eligibility needs. Not every HR team has the time to stay ahead of their company's compliance obligations, much less to stay informed about updates and industry best practices. Honestly, most of them do not.
But we stay abreast of Form I-9 and E-Verify updates so that you don't have to. TrendSource's I-9 Verification program allows companies to outsource their employment eligibility compliance management. Head here to learn how it works or here to order online.
And, for those interested in offering a public commentary before May 31, head here! Don't worry if you can't summon the energy though, we know not everybody is as big of a compliance (and civics!) nerd as we are.