Yesterday at about 11:30 AM, for no particular reason other than that we could, my man and I ordered 70 (yes, s-e-v-e-n-t-y) pieces of KFC popcorn chicken for $10, with free delivery to boot. Having recently abandoned any hopes that our Coachella/summer beach bodies will be of any use to us during a lockdown, we are determined to eat whatever the heck we want, whenever the heck we want it. It's the form our grief takes.
The fast food industry is happy to oblige, pushing to be declared an essential service in this time of social distancing and offering free delivery and other rebates. And they do have a point: Health care workers and other essential employees like long-haul truck drivers often rely on fast food for their morning cup of coffee, for a quick bite when there is so little time to spare, and for an easy meal after spending every ounce of energy taking care of the people in their community.
TrendSource's food service industry market research shows that, while the next several months will be tough for QSRs, those that make it through are the likeliest in the industry to rebound and even excel. In order to do this, however, they will have to effectively manage a bubbling labor and public perception crisis while keeping an eye on industry trends and competitors while honing cogent, calming, and craveable marketing campaigns. This requires market research, of course.
Below, we will look at the current COVID-19 QSR landscape as well of TrendSource's most recent data to outline a reasonable path forward for industry players. Let's get through this, I've got leftover popcorn chicken in the broiler.
QSRs Are Best Positioned to Survive the COVID-19 Wildfire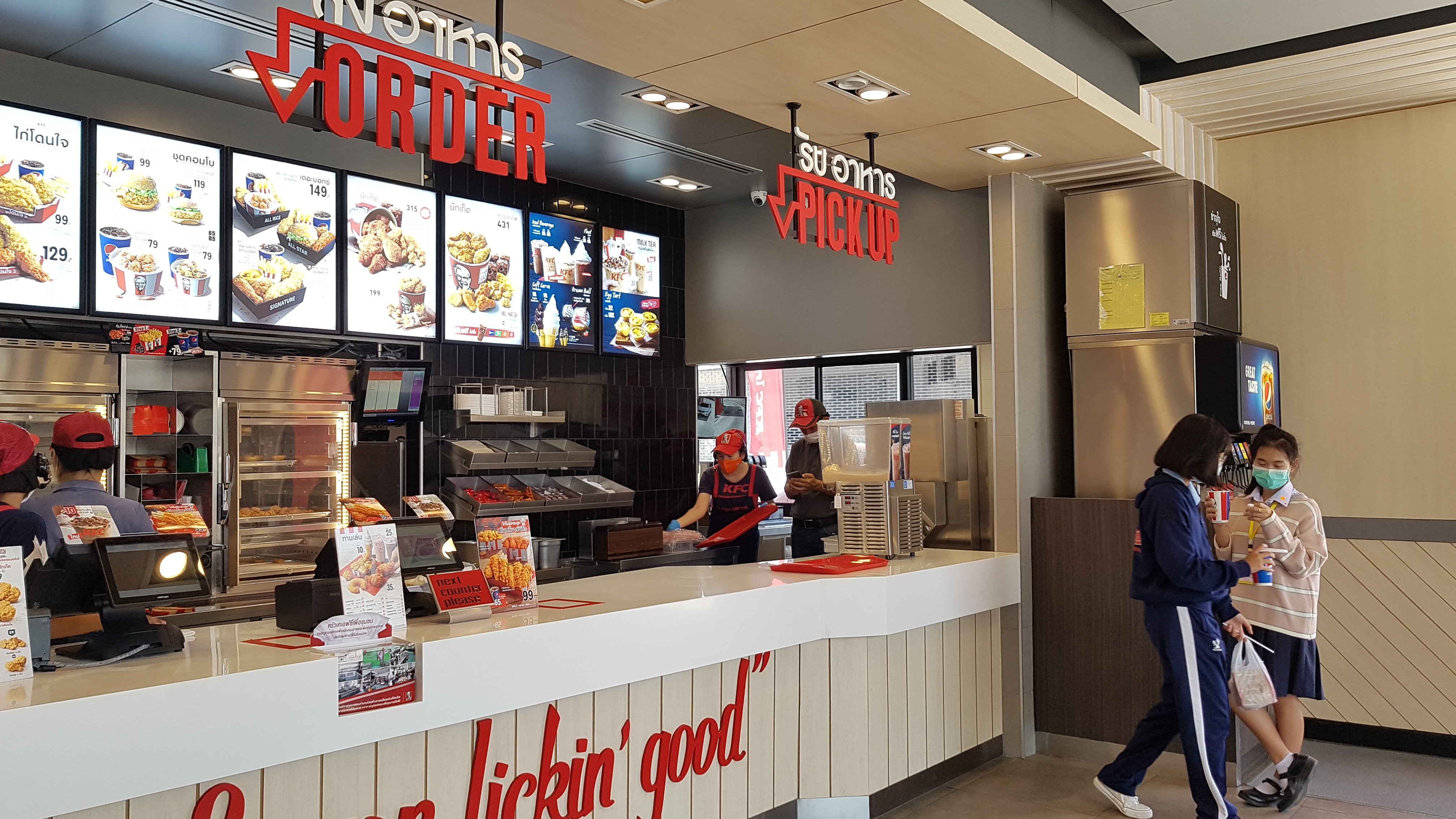 Before we get going, let's take a moment to ponder poor Wendy's, which through sheer bad luck saw their months-in-the-making breakfast campaign fade out of the news cycle as everybody focused on the novel coronavirus. Their sales and stock prices are down and their expected breakfast bump flattened overnight, the way we all hope the virus curve will flatten. Also, it's worth observing, Wendy's happy-go-lucky, salty and spicy voice on social media is not made for these times, which are not kind to the type of snark that made their social media team famous.
Times are tough for everybody in the industry, no doubt, but from where Wendy's expected to be going into the summer and where they are now, well, it's quite the disparity.
But there is some reason to hope for QSRs who are likely to see many of their casual dining and even fast casual rivals fold over the next year. By surviving this forest fire of a pandemic, which will burn up many traditional casual dining establishments (like TGI Fridays), QSRs and fast casual establishments that can pivot to pickup and delivery, will likely find room to grow.
Consider that, according to TrendSource's recent COVID-19 food service market research survey data, an almost equal amount of consumers report they will return to normal spending habits in physical restaurants once the spread decreases (48.7%) and once it is eradicated (47.3%). This means that almost half of our respondents are currently planning to wait for a future that might not come for a very long time or ever, when this virus is entirely removed from our landscape.
But for takeout and drive through orders, significantly more people (58%) report returning to normal spending habits once the spread begins to decrease, than once it is eradicated (38.4%). Of course, this should be taken with a grain of salt--these are current plans, not absolute trajectories. But they nonetheless reveal an important truth, that consumers are much less guarded about the prospect of returning to normal takeout/drive-thru habits than they are about in-restaurant dining. This makes sense, there is verifiably less risk when there is less social contact.
This signals an opportunity for QSRs, who, so long as they can stay afloat, stand to be among the first restaurants people return to. Staying afloat, of course, is easier said than done, particularly for some smaller franchises facing an uncertain next few months.
Belaboring the Point: QSRs, COVID-19, and Labor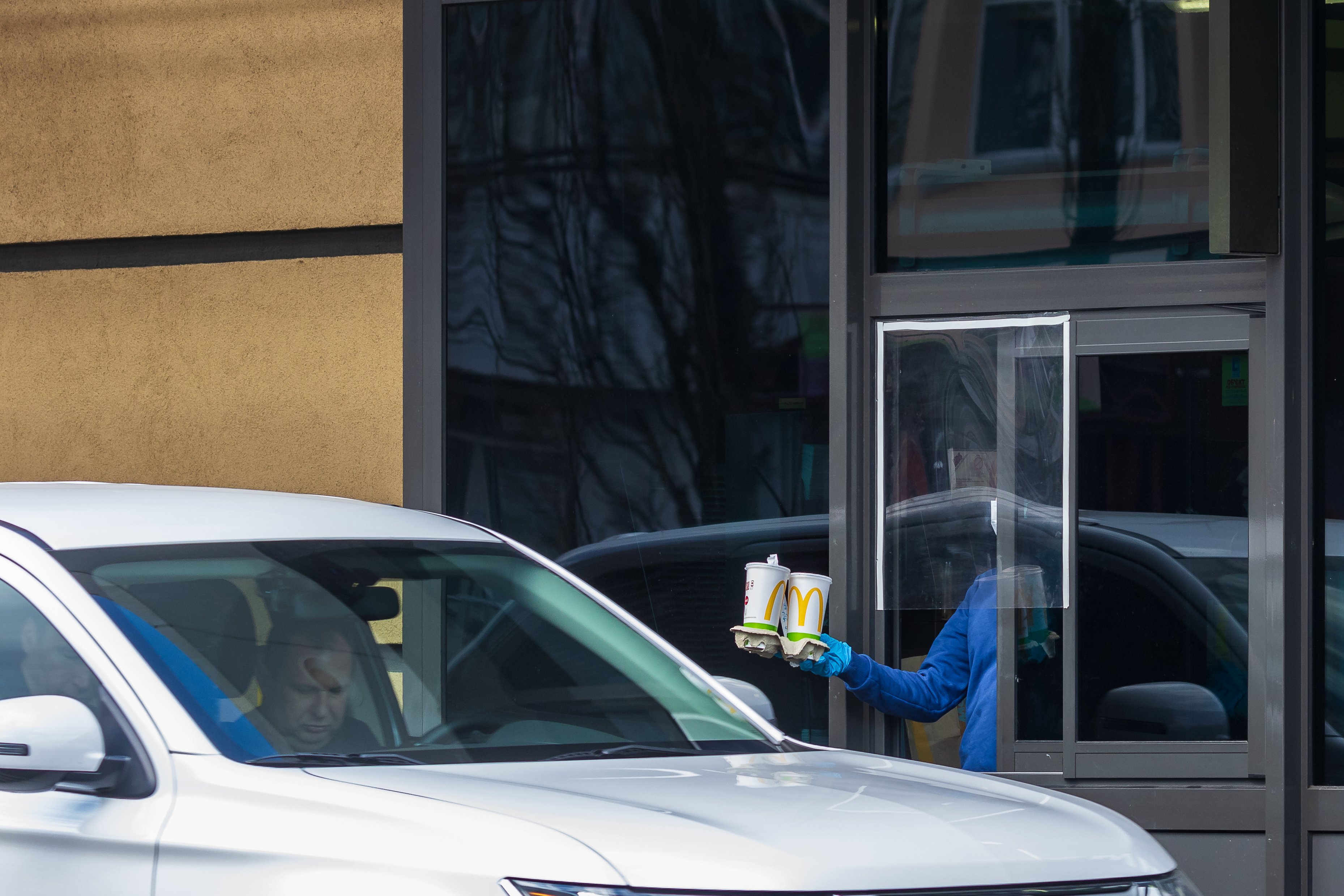 A lot of staying afloat will have to do with how restaurants navigate these next few months from a labor perspective. Since most fast food restaurants are operated by franchisees with a staff between 50 and 500 people, the great majority of QSRs fall under the Families First Coronavirus Response Act, which mandates that employers pay up to two weeks of sick leave to employees who contract coronavirus.
Yet, in the eyes of many workers, this is not enough.
The last week has seen fast food workers striking from California to Tennessee, protesting their employers' safety provisions, compensation package, and sick leave policy. They have joined similar strikes in the grocery delivery industry (Instacart) and retail fulfillment (Amazon), as frontline, low-wage workers go from uneasy and guarded to panicked and flabbergasted.
Among their demands, QSR workers want hazard pay similar to what Amazon, Costco, and Target have offered, roughly +$3-$5/hour. This isn't just about more money for more risk, for many workers this hazard pay would just get them back to their normal paychecks. Indeed, reduced hours due to sales slowdowns mean that many workers are currently assuming more risk for less than their regular pay. Considering they are endangering themselves so that Americans can get their crunch wrap fix, this grievance is likely to draw public sympathy, particularly as QSR workers begin to get sick. Sure, anybody still working is lucky to be in a job, but this won't be the governing standard moving forward.
A full-fledged labor strike or public action can threaten QSRs on several fronts. Most importantly, you can't keep the food coming out hot if there are no workers in the kitchen. This is as simple as it gets: No workers, no business. Beyond this, no company wants to appear as though it prioritizes sales dollars over worker safety, which is a popular claim among the emerging labor movement. If this movement gains even more momentum and comes to specifically target a particular brand, the public relations fallout could be disastrous.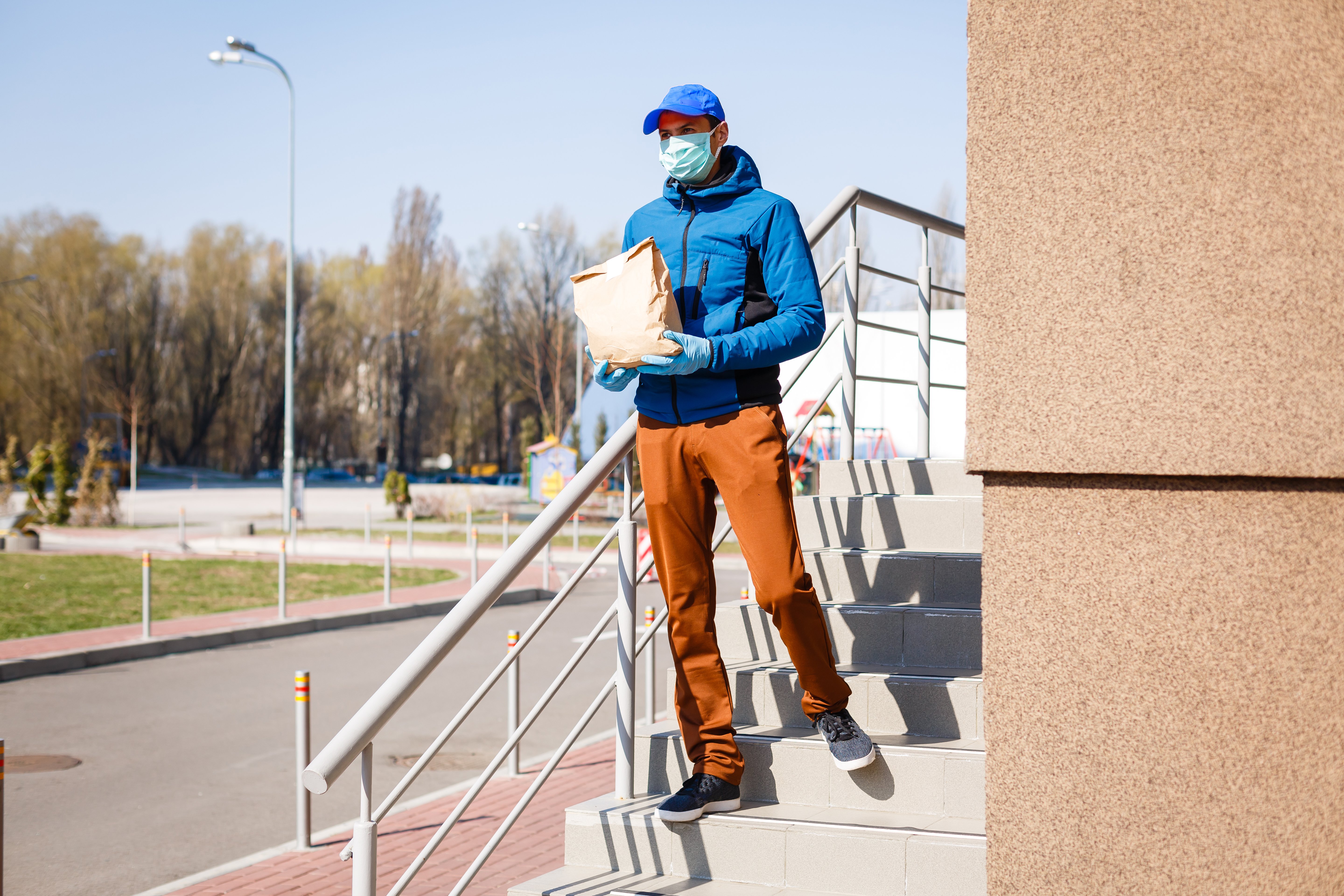 For example, a McDonald's employee revealed to Business Insider that QSR workers are starting to resent their customers, not just those who are abrasive and abusive. "I have gotten thanks in my drive-thru from nurses and healthcare workers for being open, because they're like, we don't know where we get our morning coffee if you guys weren't open. I want to be open for them. But for the people that are coming through just because they feel like they need a frappe or a chocolate shake — we do kind of feel like a little bit a twinge of, 'you selfish a------.'"
This is a tough situation. No brand wants its employees making its customers feel guilty about their patronage, but that is the point we are getting to. Will it soon be seen as a civic duty to avoid QSRs in the name of employee safety? Brands must get ahead of the employee safety question before this anonymous worker's anonymous interview becomes more popular among workers frustrated with their untenable situation.
QSRs are hurting right now and, just like most every other business, they are facing hard choices. If they emerge from this panic, they are likely to find themselves more essential to our way of life than ever before. This is a monumental challenge, of course, but food service industry market research can help answer questions about customer perception, employee safety, the competitive landscape, and every other hurdle between QSRs and market growth.
And with that, I am pushing up against my lunch break. What do you do with day-old popcorn chicken? Whatever the heck you want.