This week, meat processing giant Tyson announced it will require its employees to be fully vaccinated against COVID-19, becoming one of the largest companies to do so. Indeed, it will require all 120,000 US employees to demonstrate proof of full vaccination; office-based employees will have until October 1 and factory/plant employees until November 1.
The company is offering employees time off to get the vaccine, health drives to bring the vaccine to them, and even a $200 bonus after becoming fully vaccinated.
"It is abundantly clear that getting vaccinated is the single most effective thing we can do to protect ourselves, our families and our communities," explained CEO Donnie King said in a memo to employees earlier this week.
"We did not take this decision lightly," King's memo continued. "We have spent months encouraging our team members to get vaccinated—today, under half of our team members are."
While both the deadline and the extra pay are both subject to union negotiations and possibly legal challenges, the move itself is nonetheless noteworthy. As the Delta variant ravages the most under vaccinated portions of the nation (Dear God, Florida) and threatens the hard-won recovery progress the economy has made since lockdown, companies are realizing that they simply cannot leave these decisions up to their labor force.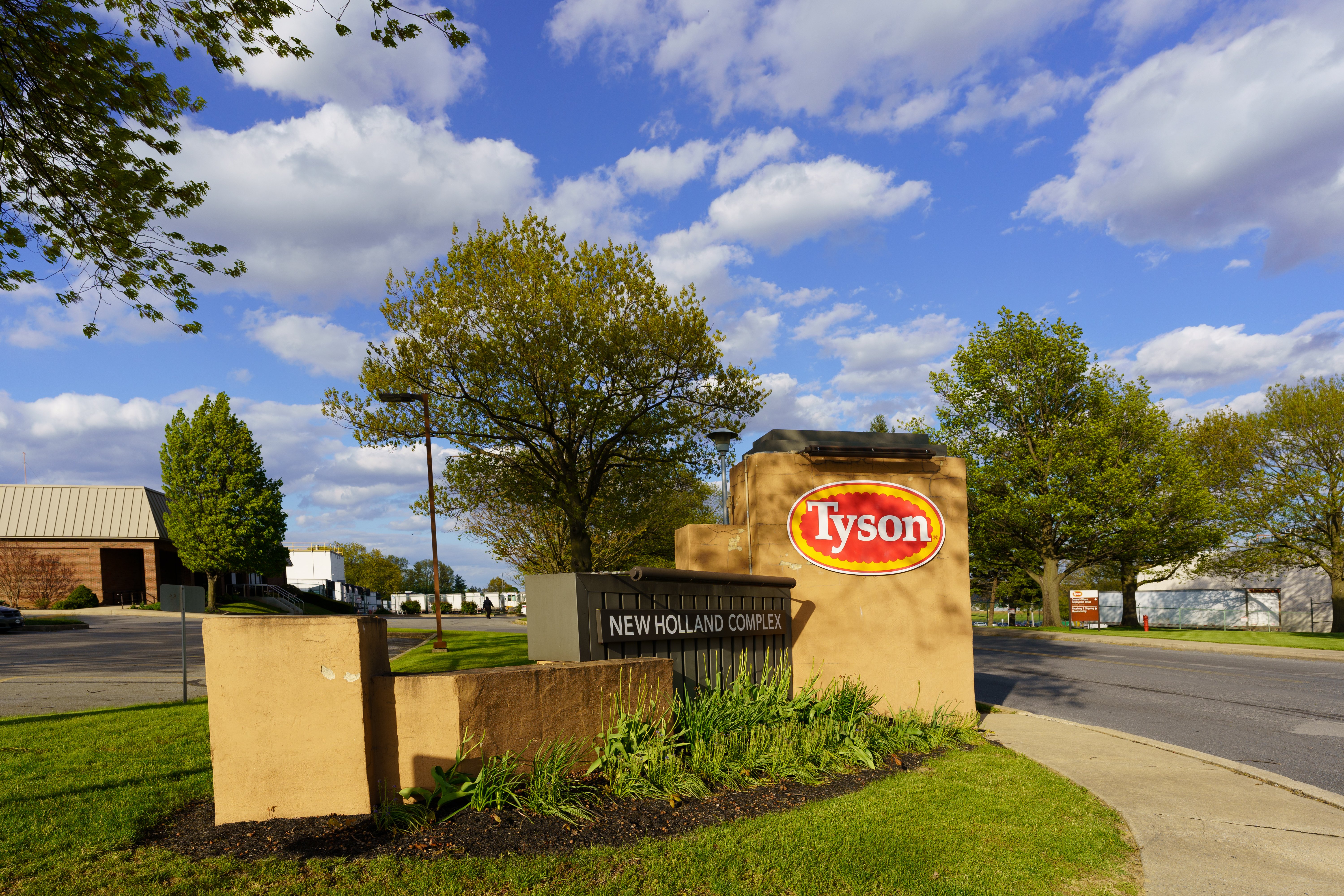 Look, outbreaks and lockdowns are bad for business. This is not a political statement or an economic opinion, it is a simple, plain, and rational fact. So today we are putting in the health and safety market research to understand how different companies from different industries are handling vaccination for employees returning to offices, service positions, and other in-person work.
In a nation senselessly conflicted about vaccination, how can companies toe the line between mandate and suggestion, protecting their employees and their bottom line? Roll up your sleeves, here comes a shot of rationality and market research!
Lives and Dollars: The Cost of a Pandemic and Shutdown
OK, let's just say it. It's getting really scary out there again. You don't need us to tell you how bad it's getting—so bad that most of us try to pretend it's not happening.
Hospitalization rates are as high as they were in the worst parts of 2020, one out of every three COVID cases are occurring in Texas and Florida (where populations are high and vaccination rates are low), almost all COVID deaths are now among the unvaccinated, and doctors are still grasping the duration, symptoms, and treatment of what they are calling "long COVID."
Long COVID is particularly scary, especially as we begin to understand that it can and does affect children (who remain, by and large, unvaccinated) and that the Delta variant comes for kids in ways early the earlier forms of the virus did not.
According to the World Economic Forum, "The mid-term and long-term effects and impacts of long COVID are yet to be fully understood. However, the evidence we reviewed suggests that people with long COVID may experience significant reductions in their quality of life, difficulties carrying out their daily activities or returning to full-time employment, as well as mental health issues."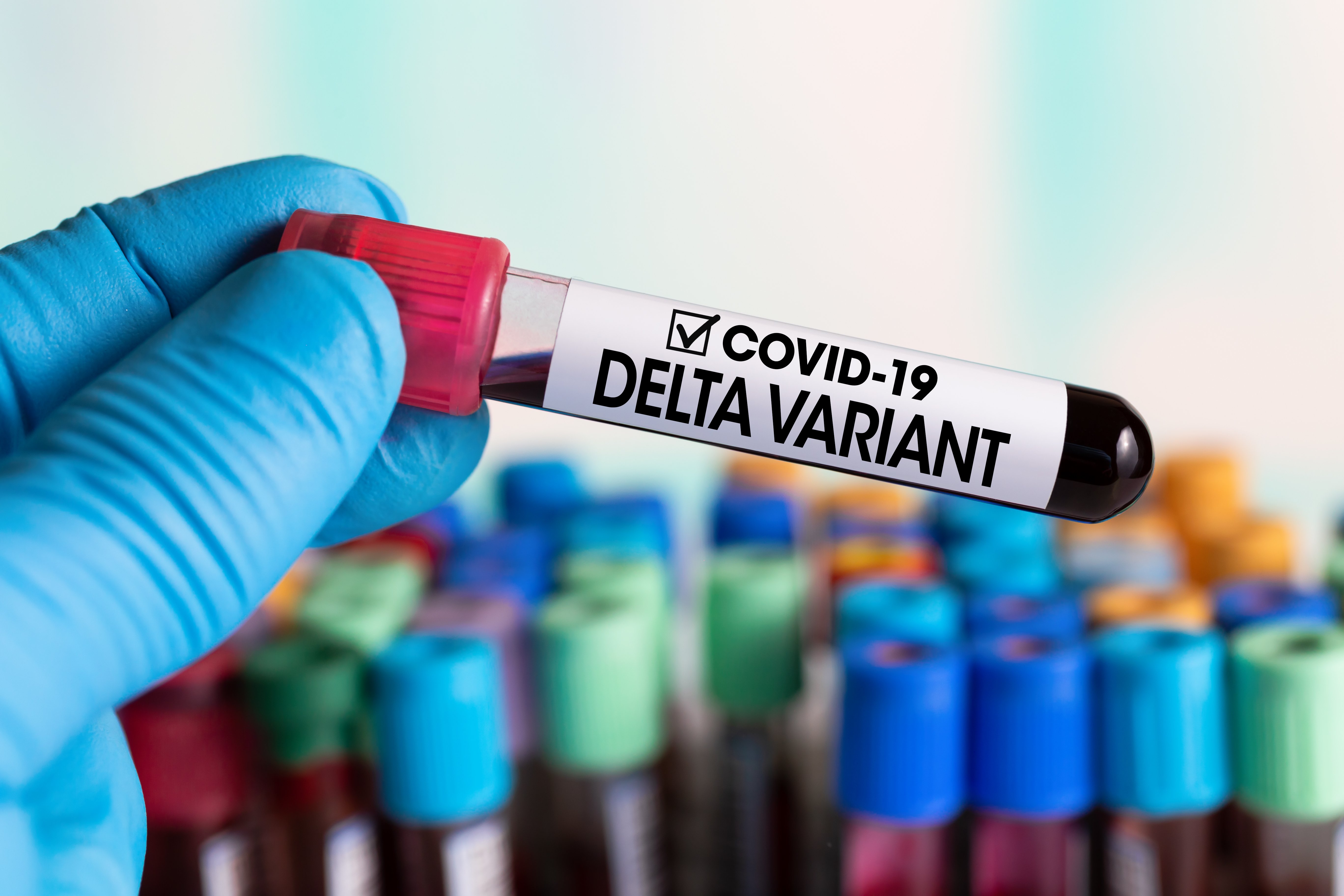 Politics is scary, sure. So are shutdowns. But long COVID, that's the true demon in the room. That and the economic fallout of a second massive outbreak, which we are starting to risk.
Against this terrifying backdrop, Tyson is, to our knowledge, the first major manufacturer to require its industrial employees to document vaccination.
We will leave it to you, dear readers, to determine if Tyson is implementing this policy to protect its workers, its productivity, or both…but remember, without workers, there is no productivity or profit. Protecting workers, while perhaps financially incentivized, is also the only way to protect their business. Even if people doubt Tyson's altruism or core motivations, they cannot doubt their interest in keeping their workforce healthy.
When it Comes to Preventing Another Outbreak, Tyson is Not Chicken
By requiring vaccinations for its entire manufacturing labor force, including those in processing and packing, Tyson is sending a clear signal to its investors and employees: they will do everything we can to avoid another outbreak and shutdown.
Since the pandemic began, at least 132 meatpacking workers have died after contracting COVID.
To prevent further outbreaks and deaths, meatpacking plants closed repeatedly during 2020. Employee deaths and factory closures are not equivalent, of course, but both represent untenable outcomes for Tyson.
It is particularly difficult to control outbreaks in meatpacking plants, where work require workers to stand close together for hours at a time. This means social distancing in these facilities is nearly impossible from a productivity standpoint.
Also, Tyson's factory employees generally share group housing and transportation to and from the plant, further hampering efforts to contain the virus spread through social distancing.
The company estimates it has spent about $700 million related to the pandemic, including purchasing masks and automated temperature scanners. What's an extra $200 more per employee if it means Tyson can avoid shutdowns, sick days, and every other problem a COVID outbreak can cause a factory line?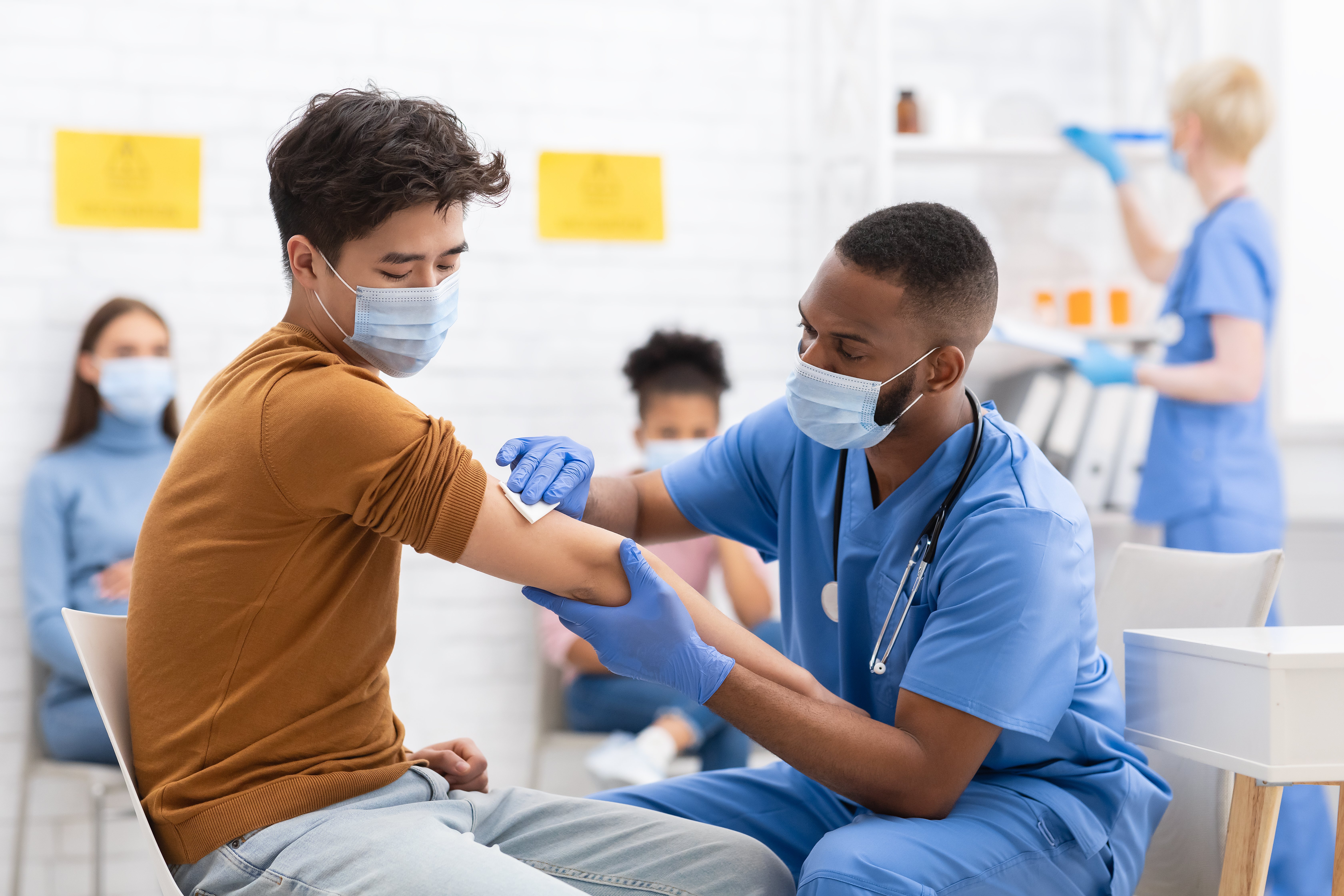 Different Industries, Different Needs, and Different Policies
The extent companies are willing and able to push for employee vaccination is mired in concerns about individual freedom and choice, the collective well-being, and everything political in between.
Cisco's head of Human Resources, Francine Katsoudas, summarized employers' current rock and hard place situation as they try to balance people's individual choice with the needs of the group.
"I think everyone was trying initially to just respect everyone's perspective around what they want to do [on vaccines], but we know that if we do that, we could create a pretty serious situation," Katsoudas said.
It is an incredibly serious and challenging needle for employers to thread. Below, we will outline some of the disparate ways companies are handling employee vaccination. Recall that different industries and work environments have different risks and needs.
Amazon is not pushing back its plans for begin returning corporate employees to the office in September, nor are they requiring workers to be vaccinated. No report on if they were heard shouting YOLO in the background as they announced the policy.
Apple, on the other hand has pushed back its return to offices until at least October, when office and retail employees will be required to wear masks even if fully vaccinated.
Morgan Stanley announced back in June that all employees will be required to show proof of vaccination before returning to offices. Note that bankers meet with clients to close deals and guaranteeing employee vaccination is a differentiator for such face-to-face businesses
United and Delta airlines will require vaccination for new employees but have stopped short of mandating it for current ones, likely owing to collective bargaining agreements.
Pfizer Inc., makers of the first COVID-19 vaccination, will not require vaccinations at least for the time being. We will just leave that one without comment.
General Electric is working to encourage employees to get vaccinated, offering education programs and access to healthcare providers, but according to CEO Larry Culp, "At this point, we have no plans to make vaccinations mandatory."
Cruise-line operators, among the most eager to get operations running again, were among the first US employers to require vaccination for all staff and guests.
Kaiser, the nation's largest HMO, will require vaccination for all physicians and employees. "As the country's largest integrated care delivery system, we feel it is our responsibility to do everything we can to help bring an end to the pandemic, especially in light of the dramatic increase in COVID-19 cases from the highly infectious Delta variant," CEO Greg Adams said.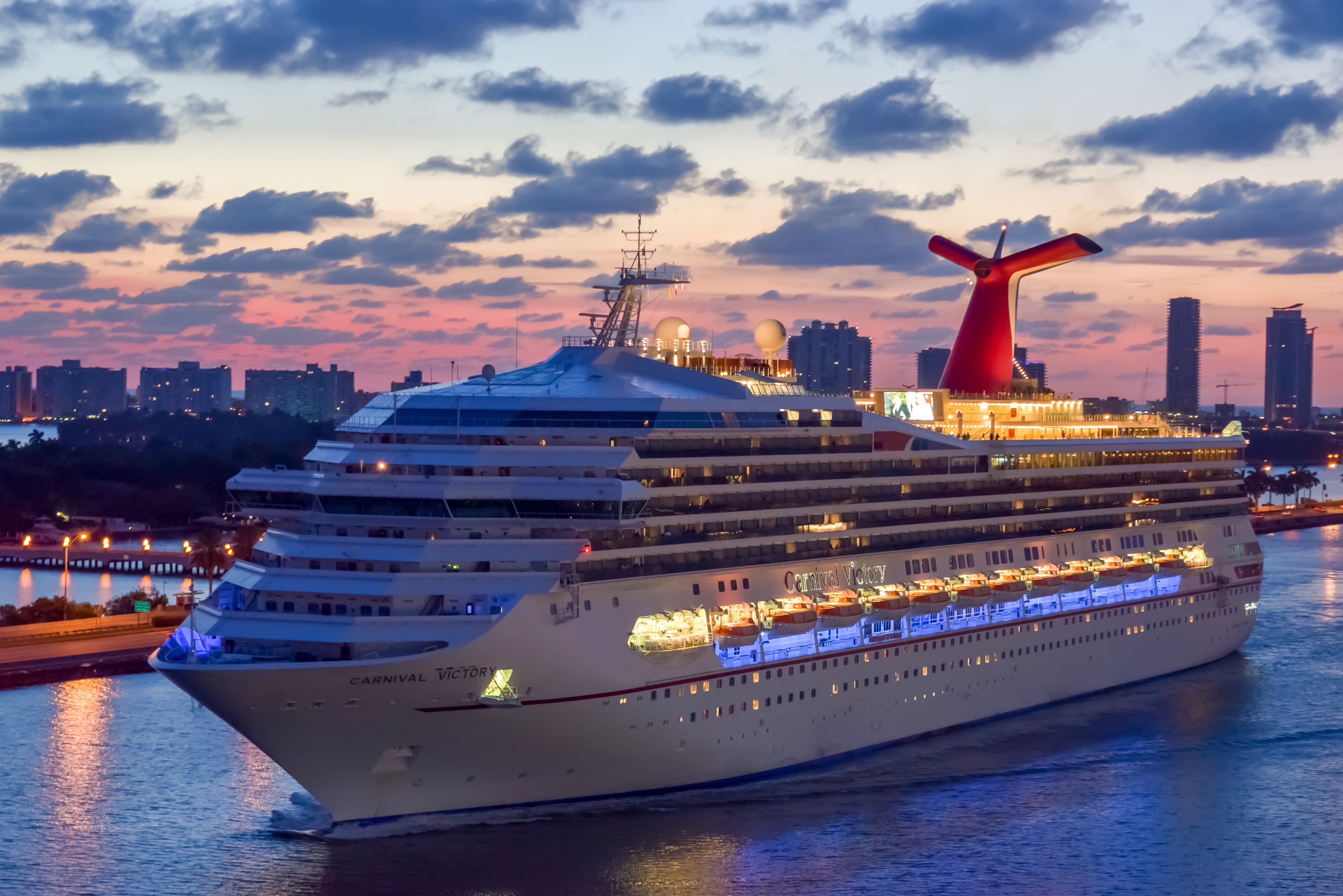 Again, these industries are all unique and have different needs. For example, cruise ships are a particularly dangerous potential infection vector (who can forget the Diamond Princess disaster?!) and have remained out of commission since early last year. They, perhaps more than any other industry, need to demonstrate a near virus impenetrability to get back to the seas.
Health and Safety Market Research, Value, and Value Judgements
There is a lot of resistance to vaccination out there, something insanely frustrating for some and entirely logical for others. It is important to remember this isn't a red/blue divide—people of all spectrums are among the vaccine refusers.
Some don't trust the vaccine itself, worrying about the FDA's rushed approval process. Others don't really think COVID is that big of a deal. And others still turn to conspiracy theories about a faked pandemic, global manipulation, and/or a hidden microchip in the vaccine to track and manipulate people.
We're not here to lecture you about vaccinations or to tell you how or why any of these belief systems are wrong. We will point out that Arkansas Governor Asa Hutchinson, who signed a state law banning mask requirements, has come to publicly regret the law now that his state is up to its unmasked chin in infections.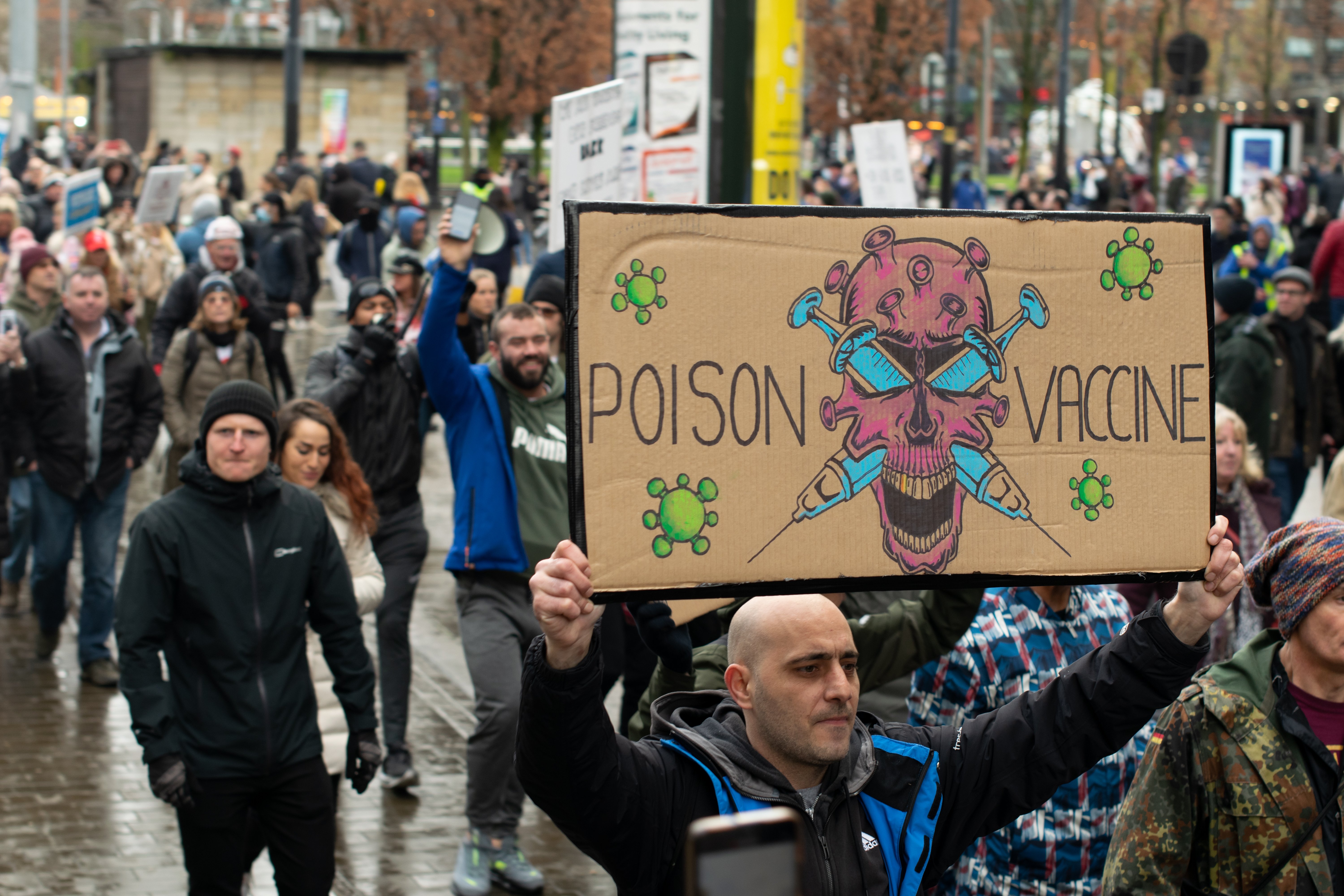 We will also point out the many, many stories the stories of anti-vaxxers regretting their decisions on their deathbeds.
But until everybody is on the same page and we fight this infection together like it was an airplane flying at the twin towers, well, this is going to linger.
In this unfortunate reality, health and safety market research is as necessary as ever. Not just to internally audit customer-facing safety procedures, but also to assess customers' and employees' evolving beliefs about the pandemic and vaccination.
As before, there are uncertain times ahead of us and while market research can't predict the future it can help companies get a good idea of the ever-changing present.
One final point: For those worried about the government manufacturing a pandemic to implant people with microchips through a false vaccination program, we want to mention that the government doesn't need a microchip to track you. They can just ask Google to do it for them.