Chipotle had themselves a heck of a fourth quarter to end a heck of a 2019. Despite renewed safety concerns and brazen violations of child labor laws, the fast casual pioneer has continued to drive same-store-sales growth. They also had a minor sensation with their limited-time-only carne asada offering.
How, amidst the QSR and fast casual carnage befalling food service, can we explain Chipotle's continued successes, particularly considering it was not too long ago they were on the brink of a food poisoning crisis the size of which we haven't seen since Jack in the Box's 1993 e-coli outbreak?
Chipotle has essentially followed CEO Brian Niccol's growth plans to a T. When Niccols took the helm just under two years ago, his path forward centered almost entirely around digital technology, developing an omnichannel ordering, delivery, and pick-up platform while also expanding digital advertising and rewards programs. Since that time, they have made up for a slow digital start, catching up with and even passing their competitors' omnichannel offerings.
So whether you like it in a taco, burrito, or bowl, get ready for a dense serving of food service market research as we investigate Chipotle's successes, speculate the sustainability of said successes, and wonder aloud if they are the reincarnation of Ronald Reagan, seemingly made of Teflon.
Microchips and Chipotle: The Digital Driver
To understand Chipotle's surge, we must start with their digital triumphs, including their aggressive push into digital ordering, drive-thru additions, and enhanced personalized marketing and loyalty programs.
Chipotle is doubling the amount of drive-thrus (adorably called Chipotlanes), installing them in roughly half of their planned 165 new locations in 2020. These aren't typical order-into-the-speaker-pay-at-the-window drive-thrus, however, but rather pickup lanes for digital orders; this should mean a faster speed-of-service since ordering and paying are no longer part of the equation.
This is part of their broader push into digital sales, which have gone quite well thus far.
Indeed, Chipotle's digital sales grew a staggering 78.3% during the fourth quarter of 2019, hitting $282 million. That constitutes almost 20% of their total fourth quarter sales of $1.44 billion.
Their digital sales spike also helped same-store sales, which jumped 13.4%--it should go without saying that double digit comps are exceptional in a truly bloody food service market.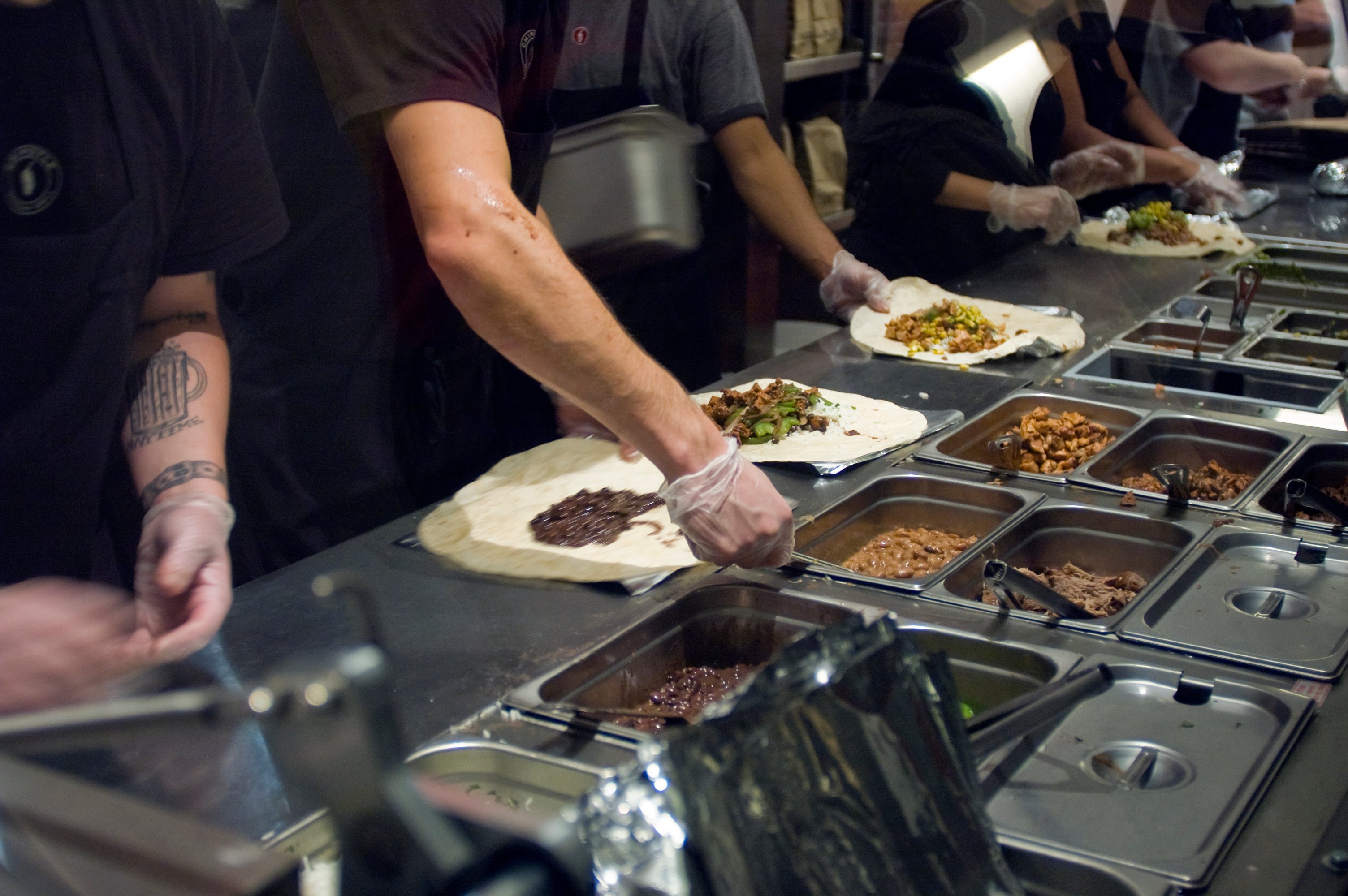 They have also expanded their personalized digital marketing and rewards program, which increases loyalty and drives foot traffic, while also allowing them to reduce their promotional offers such as free delivery. We can see this shift in their recent Guac Mode promotion wherein customers receive free guacamole with their food after enrolling in the digital rewards program. Get them enrolled with the giveaway, keep them in your funnel, and slowly curtail giveaway programs.
Added all together, Chipotle's technology push has analysts feeling quite bullish. As Wedbush analysts noted, "We continue to view the ongoing growth in digital and delivery, supported by loyalty and marketing spend as ongoing drivers of mid-to-high single-digit same-store sales growth in 2020."
Carne Asada and Chipotle's Price Point Power
It may have been lost in all the Popeye's chicken sandwich hullabaloo, but Chipotle's limited-time-only carne asada menu addition has been a huge hit. The product adds roughly 150 basis points per check, helped increase same store sales, and though its run ends at the end of March, the company is already exploring making the product a permanent addition.
Of the meat, CEO Brian Niccol boasted: "This premium steak continues to exceed our expectations. As a result our supply chain team is exploring options to see if we can add this as a permanent menu item at some point in the future, contingent of course on us finding enough supply of high-quality ingredients that meet our 'Food With Integrity' standards."
There is no way to see this menu addition as anything other than a success and it is priceless the way that Niccol slipped in that tidbit about high-quality ingredients. For what it's worth, in the interim as they work out their supply chain issues, Chipotle hopes to fill the hopefully-temporary carne asada void by rolling out queso 2.0 (a much needed reboot of the mediocre-at-best product). But they have an even bigger reason to be celebrating.
Indeed, the way Chipotle has priced this product reveals further good news for the burrito chain, namely that they seem to have near carte blanche when it comes to price point. As Yahoo! Finance recently observed, it seems that Chipotle has quite a bit of price flexibility with their customers.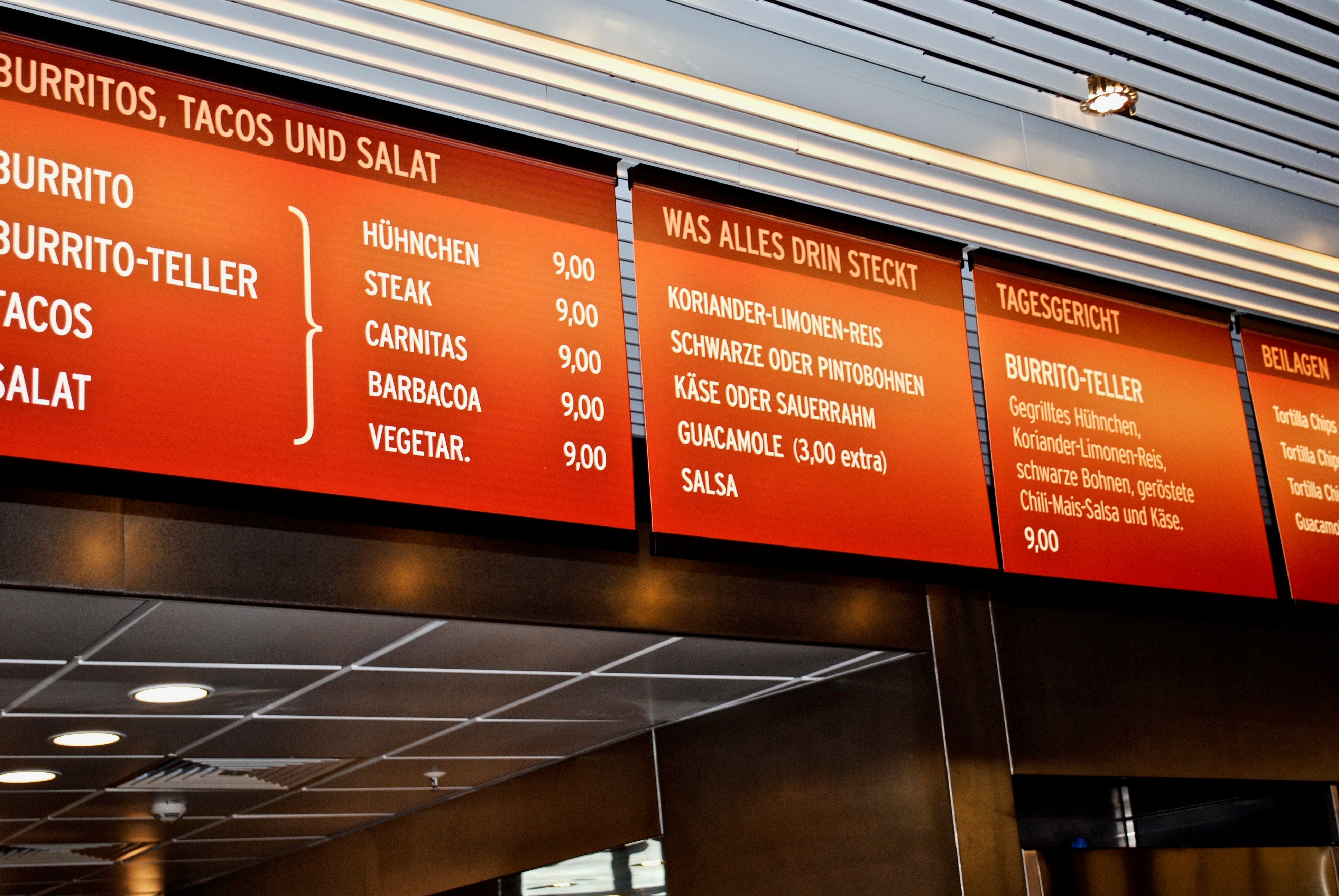 Consider that in the fourth quarter of 2019, Chipotle raised the price on their carne asada by $.25, meaning that upgrading from standard to premium cost customers an additional $.75 total upcharge. Despite the price hike, Chipotle saw "no degradation" in demand, selling just as many carne asada tacos, burritos, and bowls as they had before.
CFO Jack Hartung believes that customers understand that Chipotle's food exceeds the standards of its competitors, and this gives them leeway when it comes to price point: "When you go to Chipotle, you will pay the same price as when you go to other restaurant companies that's not serving responsibly raised, organic food the way that we are."
And, here comes the crazy part, Hartung continued: "When we raise prices, we don't see any resistance." As our favorite personality on Netflix's breakout hit Cheer recently explained, "There's a difference between being cocky and confident." Chipotlle has had a good run despite controversy after controversy--they are entitled a dignified victory lap, and it looks like Hartung is confidently taking it.
Food Safety, Child Labor, and The Teflon Restaurant
This isn't to say that it's all coming up salsa and sunshine for Chipotle, it just means to say that maybe Chipotle is turning into the Ronald Regan of our time--seemingly made of Teflon, impossible to sully with scandal as new scandals emerge and seemingly disappear.
Recently employees in New York told health inspectors that the restaurant continues to cut corners when it comes to health, safety, and cleanliness, despite the fact that the restaurant has been on notice since their bout of e-coli outbreaks. But despite these concerns, the sensationalist headlines quickly banished within one news cycle and everybody moved on (Chipotle, for its part, released a boilerplate statement assuring consumers that safety is its top priority).
Then there were those child labor law violations. Owing to rising minimum wages and decreasing unemployment, the food sector is finding it difficult to keep their restaurants fully staffed, leading to some seriously illegal corner cutting among Chipotle and others. Chipotle was just fined $1.4 million for an estimated 13,000 violations of Masachusetts's child labor laws, joining Burger King, Wedndy's, and McDonalds, each of which has recently come under fire for similar violations.
Whether these violations were the result of a system-wide policy or merely local efforts to ensure sufficient staffing, the decision to risk legal violations to keep the registers open and the serving lines humming tells us a lot about the current state of food service (the fines are likely less than the company would have lost if they closed locations, deteriorated their speed of service, or otherwise compromised their brand promise).
And yet sales continue to soar. Consider that, for every story about continued safety concerns and labor law violations, there are even more hacks, tips, listicles, and other fan-generated content exalting it. This recent ordering hack, in which you can get a full Chipotle meal for $3.95, quickly went viral (and in case you don't want to click through but are a little bit curious, it involves ordering a children's quesadilla with sides).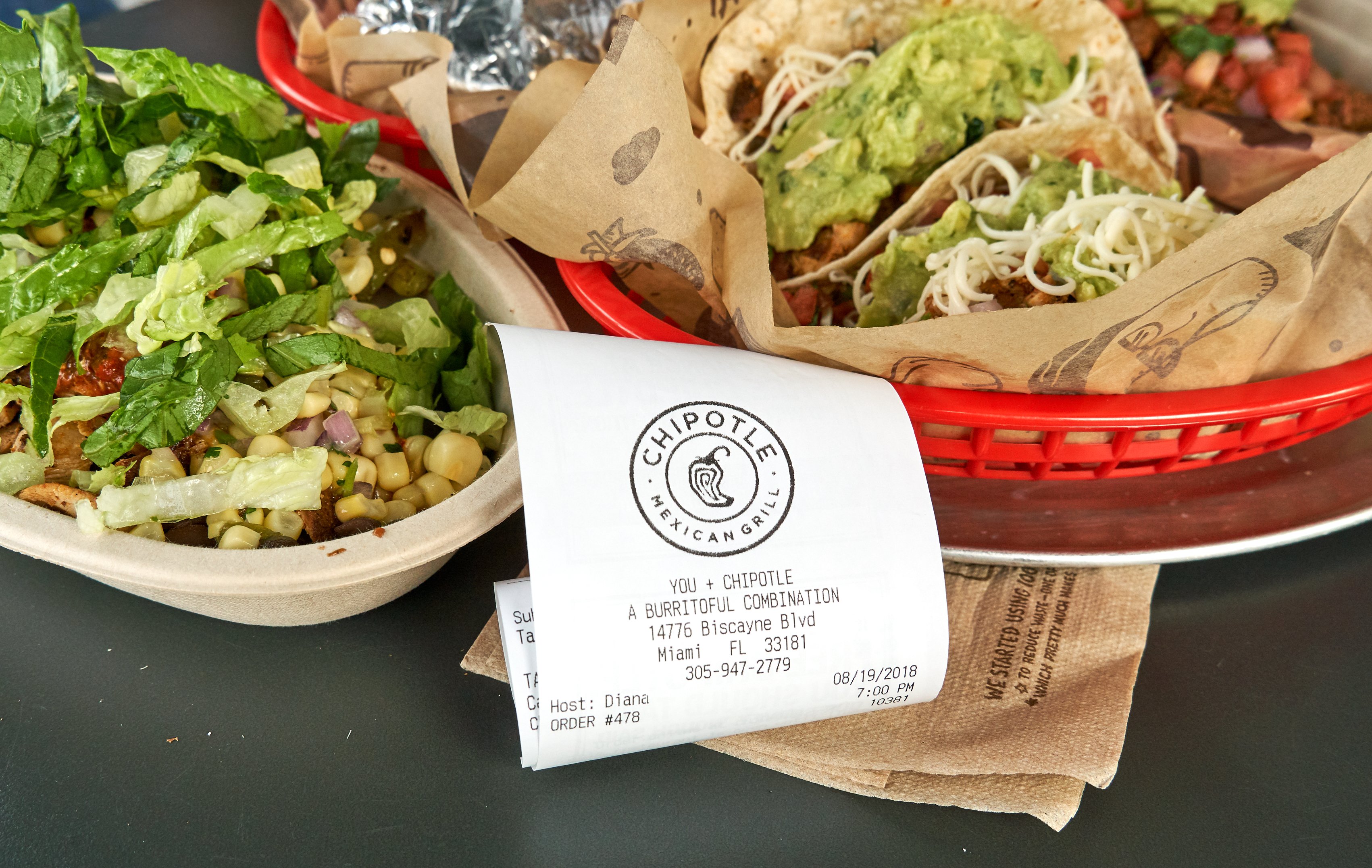 Tempering Growth to Sustain the Upward Trajectory
But CEO Brian Niccol knows that, just like you can only fit so much food into a burrito bowl, you can only sustain so much growth. The company is thus remaining cautious about over expansion and saturation, while also lowering expectations for future comparable sales growth to the mid-single digits. This means opening fewer new locations over the next few years, while trying to make existing locations more efficient, digitally flexible, and ultimately more profitable.
"Now that we have many of these digital tools in place, 2020 will be about using them more efficiently and really leveraging our rewards program," Niccol promised.
As part of this effort, the company will expand its Chipotlanes drive-thru pickup, add second lines for digital orders, and roll out new products to drive interest.
It is important to note that their locations can run at a higher capacity if same-store sales continue to rise--we know this because, before the e-coli scare, in Chipotle's golden age when it was OG fast casual concept and its brightest star. So Niccol is tempering their growth, ensuring it is sustainable, and that they do not expand their footprint before they are entirely sure of their next step.
It's tough to forecast trends (though market research helps) and it's even tougher to forecast and then sustain continued growth. But with their digital push, their menu expansion, and their Teflon je ne sais quoi, Chipotle has to like their chances.