For the third consecutive year, Amazon has released a holiday toy "wishbook," Joy Delivered, a paper catalogue containing literally thousands of items spread across 92 pages. Clearly intended to drive holiday gift purchases in households with children, the catalogue is already hitting its mark, it would seem. Indeed, according to the Krazy Coupon Lady, "Amazon's Holiday Wish Book is Here and My Kids Are Going Nuts."
This catalogue is notable for many reasons, but for us, we are fascinated by its mashups of analogue and digital, which itself is both a sign and symbol of the kind of omnichannel presence Amazon has already achieved.
So make yourself a cup of hot cocoa (recipe found on page 2 of Joy Delivered) and let's put in some omnichannel retail market research to understand Amazon's extra special blend of digital and IRL experiences, and what it says about contemporary holiday shopping and retailers' path to omnichannel dominance.
The Price is Right (It's Just Not Visible)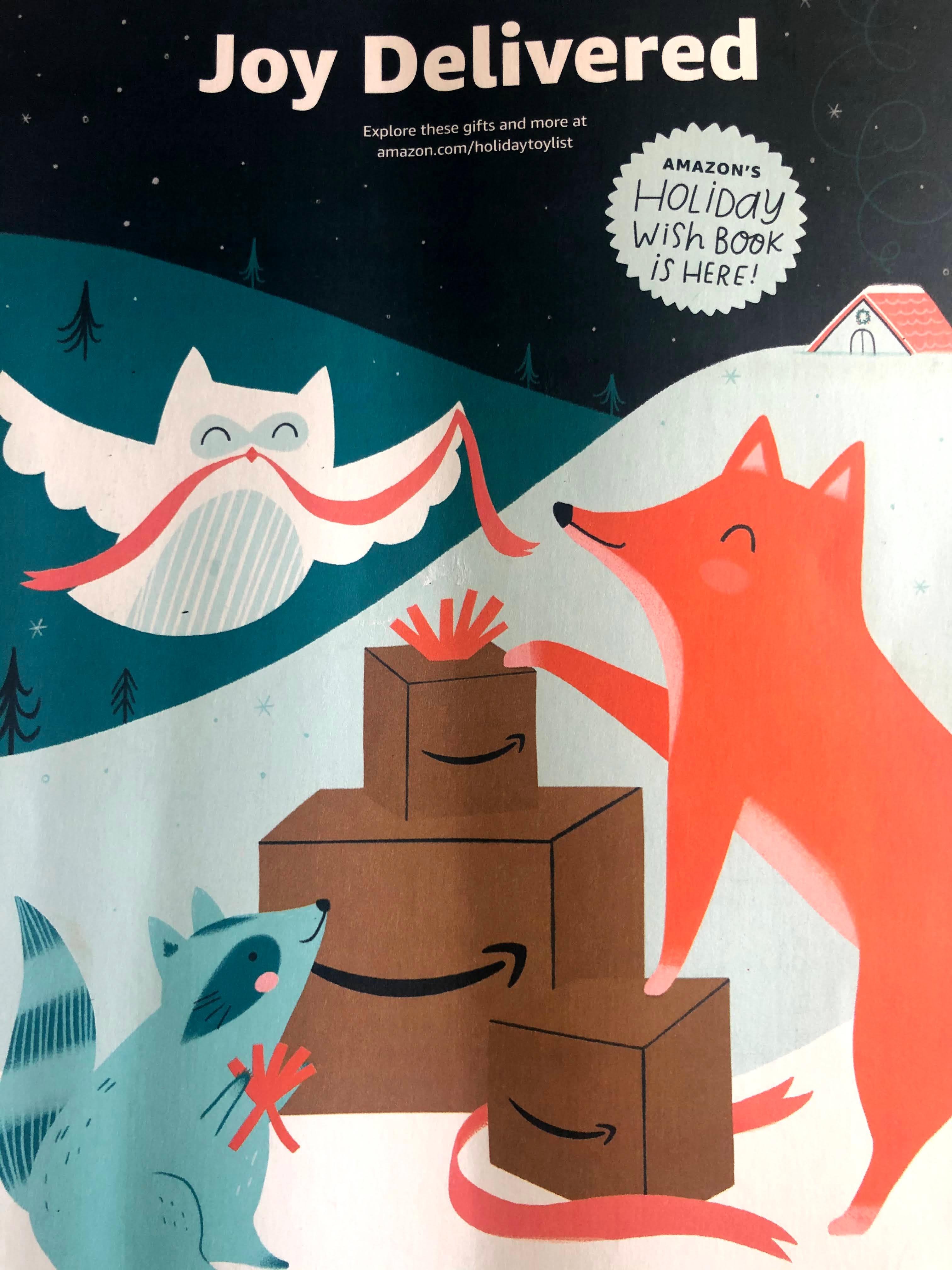 The first thing any price conscious consumer notices when perusing the catalogue is that there are in fact no prices-- not a single item has a set price or even a price range. Rather, customers are encouraged to find the listed items in the Amazon marketplace (more on that in a second), where they will find the price and purchase options.
This is, of course, by design. Part of Amazon's recipe for success is constantly fluctuating price points based on demand, availability, pricing trends in the market, and a whole host of additional factors that get dumped into Amazon's pricing algorithm. So, for technical reasons alone, it makes sense to keep pricing out of the catalogue--Amazon will not quote a price until you are checking out, ensuring they are not locked into a unfavorable price point months before the holiday season even begins.
But at the same time, there is a bit of diabolical salesmanship going on here too. Kids are invited to find their favorite items in the catalogue and put them on their list--parents can't gently explain to them about Santa's budget because they are not aware of the price. Kids fall in love with the item, parents finally see the price...you can see how this goes.
And the catalogue can be overwhelming with its pages upon pages of toys. All the good ones are here from Marvel to LOL Surprise and even the Nintendo Switch. Sure, some of this stuff does look like leftovers from the recent Prime Day event--which child, we wonder, is desperately seeking this iPhone 6s case with the quote "Kanye attitude with Drake feelings" engraved on it? But overall, the goods are pretty darn good. And there are so many of them.
So how are parents to navigate all of this, how are they to find the specific item their kid circled on page 45 of the catalogue within Amazon's massive online inventory. Well, Amazon already thought about that.
From Print to App: How Amazon Used Retail Market Research to Make its Catalogue User-Friendly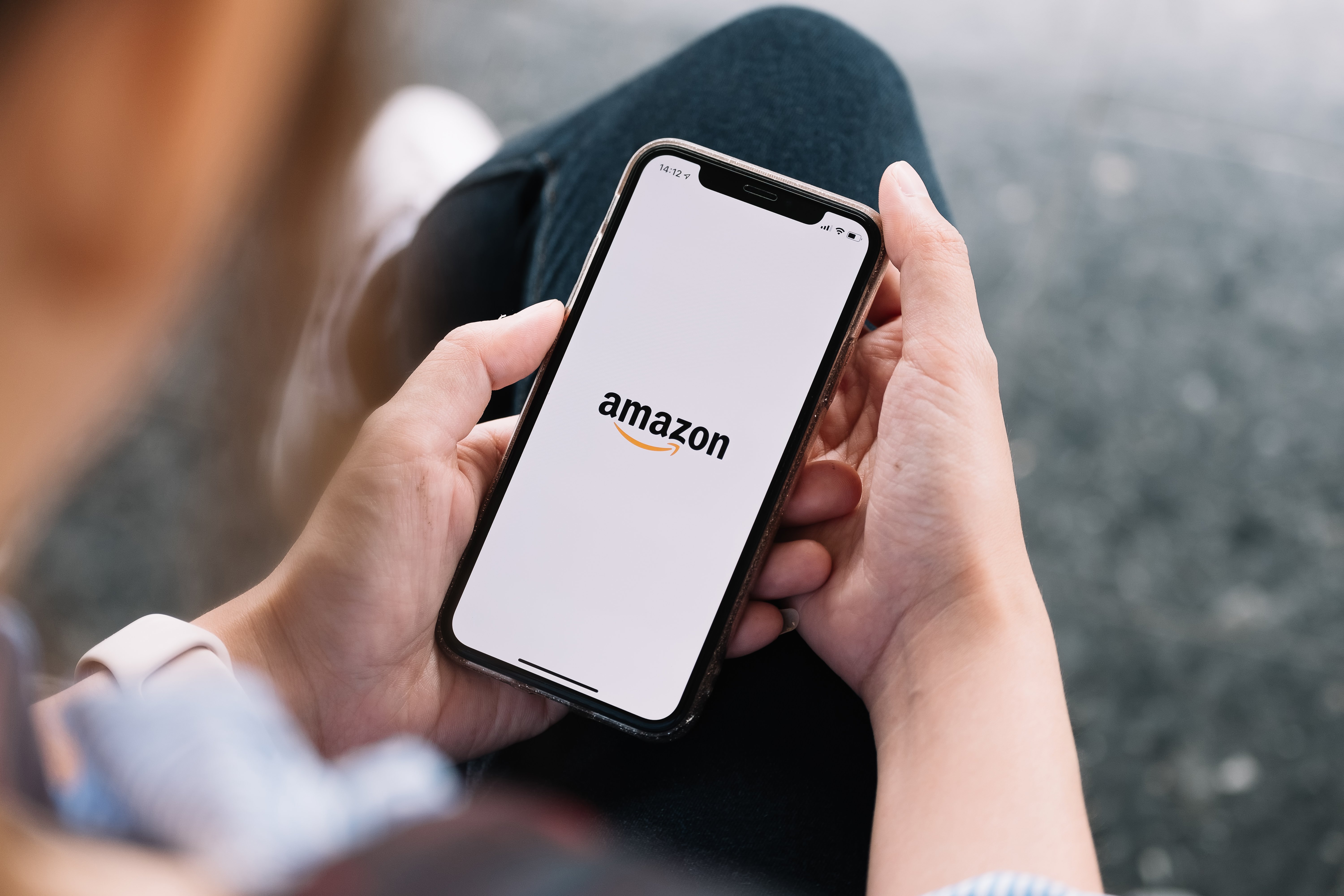 And have they ever! Every few pages in the catalogue offers consumers a simple (very simple) three-step process to find the catalogue items in the Amazon marketplace. Here's how it works: Within the Amazon app, consumers can tap the camera icon in the search bar, and then position their camera over any item within the catalogue--the app reads the picture (not a QR code, mind you) and immediately drives the customer to that product's landing page.
I have played with this a lot over the past week, seeing if I can trick it into getting something wrong. I even had my notoriously tech-averse mother play with it--surely if somebody can break it, my mother could. She could not. It works 100% of the time.
Forgive my amazement if this is not new to you--I am sure this technology has been deployed before, but I will admit to being somewhat enamoured. It takes away the frustration, and more significantly the disruption to the buyers' journey, inherent in typing in search terms and ensuring you are locating the precise item you seek. This smart technology eliminates that step and uncertainty, wasting no time, getting customers to checkout as quickly as they can. It is like they have found a smart bridge between the analogue and the digital in a way that is both a function of and a symbol for its omnichannel dominance.
For those unwilling to take the tech-forward path, Amazon also provides a friendly link to a landing page with all the catalogue items and more. Furthermore, each page in the catalogue has its own theme, whether it is brand based (like LEGO and Barbie) or type (video games, play vehicles, etc). Within the app, shoppers can scan a page's QR code to see Amazon's products within that category.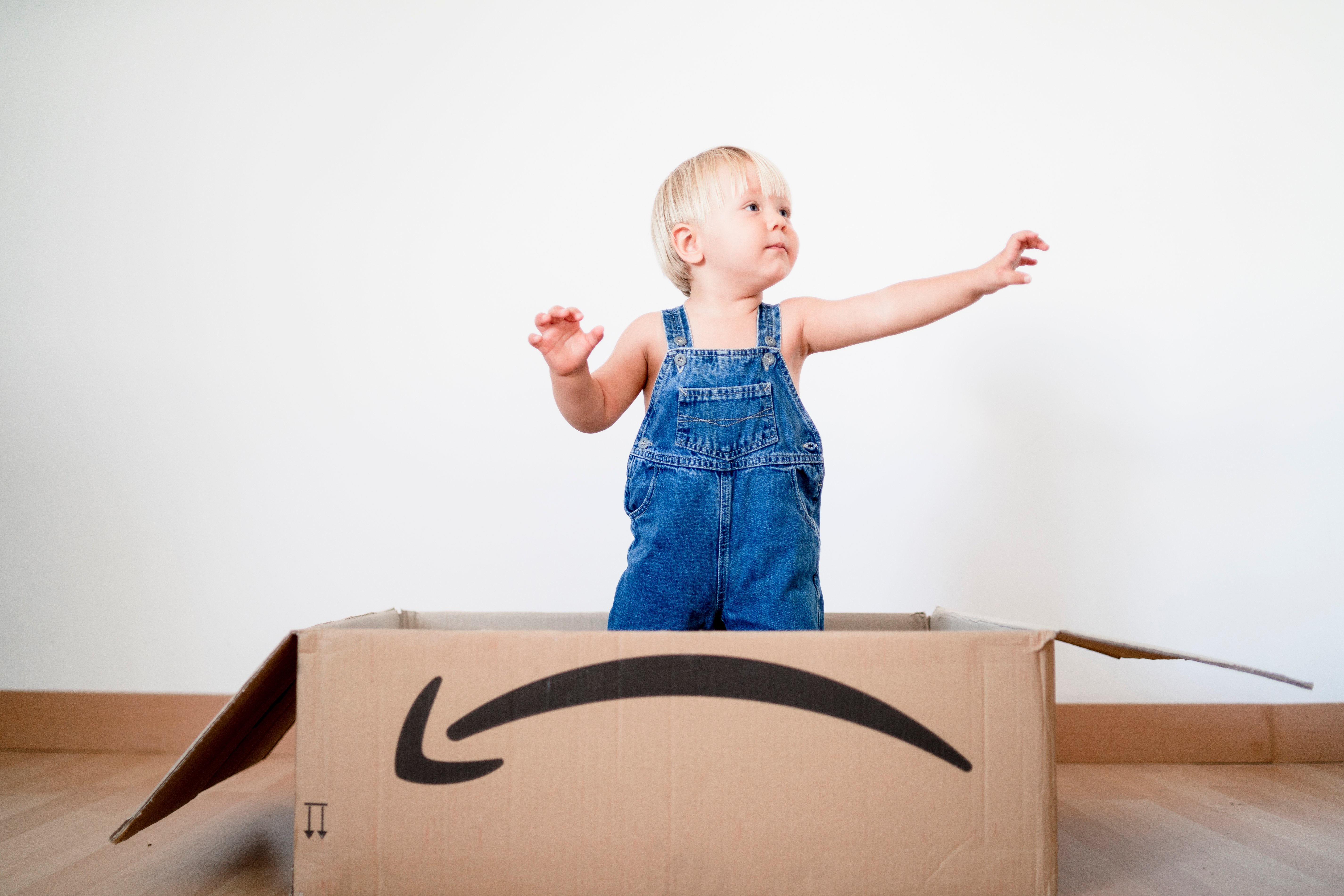 It is notable that Amazon has found three unique ways to drive consumers from paper catalogue to digital app, requiring different levels of technological literacy. This level of user-friendly access is only possible with Amazon's deep understanding of how people interact with the catalogue and the app. And that level of understanding can only come from one source: Market research.
More than Just an Impromptu Coaster: Amazon's Catalogue and Family Time
Amazon has also engineered several clever ways to ensure the catalogue is a focal point of family time, ways to get it into parents' hands with kids close by. There are in fact seven different activities dispersed throughout the catalogue, ranging from an off-brand holiday Mad-Lib (Mad-Lib must be under copyright) to a hot chocolate recipe ("for grown ups to fix") and a maze in the shape of a holiday tree.
While this is the catalogue's third year, and each iteration has included such games, we would be remiss if we did not point out that these activities have a certain quarantine appeal to them: Nostalgic for parents, entertaining for children, they encourage family time centered around a 92-page advertisement for Amazon. Whether parents will actually make the hot cocoa with their kids or hang their "color by numbrrrr" art on the fridge is kinda immaterial. What matters is that children can approach their parents with the catalogue for reasons other than "I want this!" at a time when entertaining the kids has gone from stressful to, at times, unbearable.
Retail Market Research: Amazon's Backwards Path to Omnichannel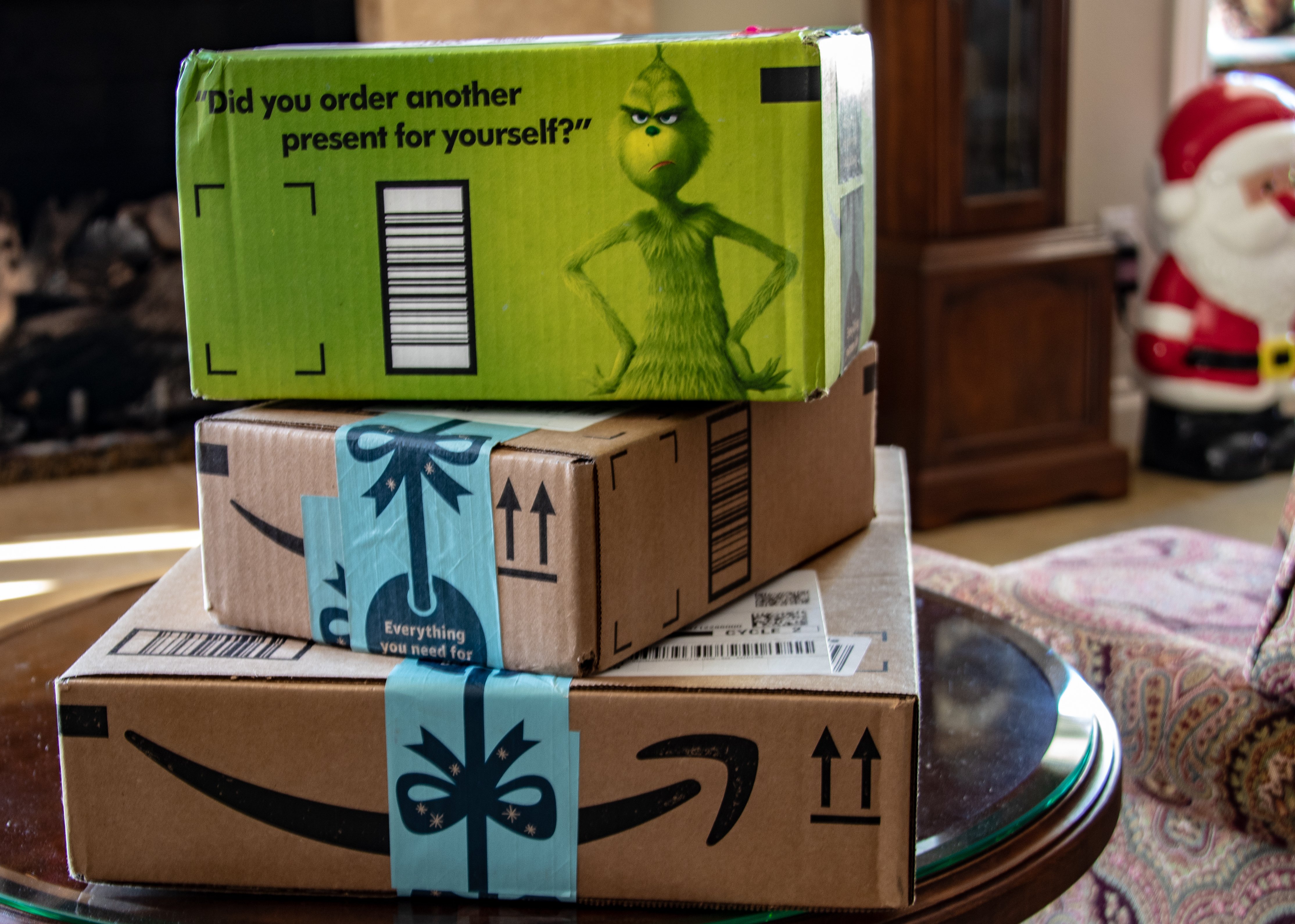 All of this has to be galling for companies like Sears, who basically invented the mail-order catalogue and was the original retail disruptor in the United States. Traditional retailers have been falling all over themselves trying to get to omnichannel, integrating often built-on-the-fly digital platforms into and around their long-established brick & mortar presence.
Amazon, of course, has taken a different path, building utter digital dominance before trekking into brick & mortar storefronts (more on that next week) and indeed paper catalogues. This seamless omnichannel experience, then, results from taking the backwards path to omnichannel, one unavailable to most everybody else. That's why retailers have had so much difficulty replicating Amazon's successes--it's hard to get digital. But once you've cleared out all the brick & mortar competition (anybody remember Border's Bookstores?), it's very easy to spread your brick & mortar wings.
It is impossible to compare any other retailer's omnichannel presence to Amazon, and it will be impossible for anybody to replicate it. The only way forward, the only way to rival the Amazon experience is to not attempt to emulate it. Brands must offer their own holiday experience, and in order to develop it, they need retail market research.
Next week we will be taking a field trip into Amazon's brick & mortar store (just opened down the street from your humble blogger's lovely Long Beach home) to get a closer look at how Amazon is blending the IRL with the digital.
Until then, go Dodgers!