It's a familiar act for most Americans: opening up a box of cereal and then opening the bag inside the box. Throw in the plastic bag in which the box traveled home, and the packing in which it traveled to the store, and that's four layers of packaging for one single item. For the founders of In.gredients, an Austin-based, zero-waste grocery store, that's far too much: "If you go into a regular store, it's very hard to find a product without the packaging. Like your cereal—why does your cereal have to have a box around it?"
Across the United States and Western Europe, packaging-free grocery stores are emerging, feeding sustainability-minded consumers' demand for a shopping experience that leaves a smaller environmental footprint.
The Precycling Plan
Here's how it works. Customers provide their own reusable jars and sacks, which are weighed empty upon entry and provided a QR code for a speedier checkout. Customers then fill these containers from dispensers containing grains, spices, oils, honey and syrup, vinegar, soaps, and everything in between.
This keeps the customer in control over precisely how much they purchase and eliminates a great deal of packaging from the equation. It also allows grocers to show off their products rather than concealing them in manufacturer provided-packaging, connoting a fresher, more modern experience. Minimalist stores generate minimal waste.
The Players
Europeans have been quicker to adopt the concept, with successful operations in Berlin, France, Vienna, and Barcelona. In.gredients was the first waste-free grocery store in the US, and the 1,300 square foot mini grocery store has already proven quite successful. Now entrepreneurs such as Sarah Mertz have designs on bringing the concept to Brooklyn, and others are working on locations in Denver and Vancouver.
The Small and Smaller of it
In.gredients' 1,300 square feet is small—about half the size of the average 7-11. Packaging-free stores are small because, frankly, without prepackaged items, they don't need to be all that big. "We've cut out the middle aisles of the grocery store where the processed and prepackaged items would be. It eliminates all those overwhelming choices," said one In.gredients co-founder.
In addition to eliminating center-aisle offerings (which, of course, lowers overhead), the stores also reduce the options available. One does not find a bounty of brown rice choices in any of these stores, but rather one house brand that is guaranteed organic and sustainable.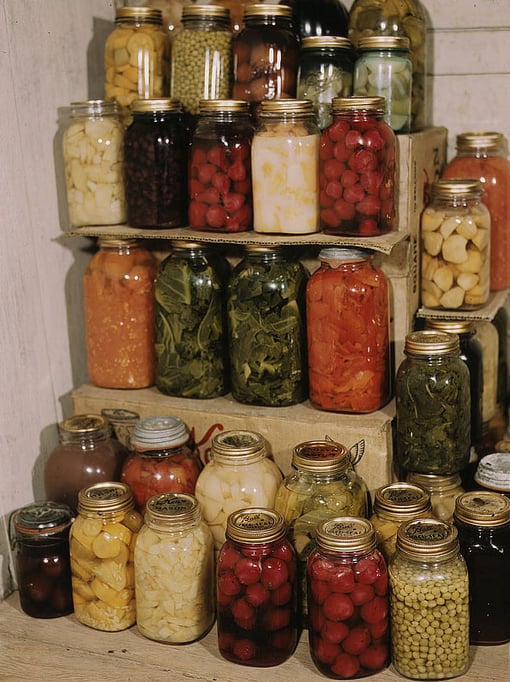 Two Words: No Plastics
For some, these changes can't come soon enough. The proliferation of plastic—the ubiquitous by-product of grocery shipping, storage, and sales—has taken a serious environmental toll. The World Economic Forum estimates that by 2050, the total weight of plastics in the planet's oceans, currently 165 million tons, will surpass that of all the ocean's fish.
Recycling alone, according to the EPA, cannot reverse this trend, especially considering plastic packaging already constitutes 23% of landfill waste and is currently only recycled at 14%. And the rise of food services like Blue Apron is not helping.
Food Fight! No, Wait, Food Fights Are Wasteful
It's not just plastics though.The markets also take aim at another product too often found in landfills: food itself. Packaging sizes often encourage consumers to purchase more of a product than they immediately need or will ultimately use. The result? Around 40% of food purchased in the United States, or 60 million tons, ends up in landfills, accounting for $162 billion. Every year, Americans waste over 140 trillion calories.
Giving customers control over exactly how much of a particular item they purchase stands to reduce these figures. If one only needs two cloves for arroz con leche tonight, one only need purchase two cloves—not a plastic-wrapped package of ten, eight of which will go unused and ultimately discarded in a spring pantry cleaning. The savings customers accumulate by purchasing only what they need offset the premium they pay for the stores' organic and sustainable foods, meaning that profit margins remain intact.
The Sustainable Way Forward
Of course, the idea will require some adjustment for many customers who have come to value the convenience of modern packaging. Mertz, who plans to open The Fillery by the end of the year, is already well aware of this resistance: "People are in a very fast-paced city, and they're looking for something that's quick and easy. That idea generates waste," said Metz.
But as millennials prove more and more concerned with environmental health, with 75% now willing to pay a premium for products with a lower environmental impact, the packaging-free grocery store may be laying the (sustainable) groundwork for a booming future.