Amazon Prime is getting faster, recently announcing a new 1-day delivery standard rolling out in Q2 of this year. This is a big deal, which is sure to heighten consumer's expectations across omnichannel, increase the cost of doing business online, and change retail's competitive landscape.
Ronal Josey of JMP Securities, for one, is all-in: "With the announcement of Prime one-day shipping, we believe Amazon can further expand its lead in e-commerce and retail overall," Josey wrote. "Specifically, we believe Prime one-day shipping can accelerate demand, increasing Amazon's share of wallet and potentially lead to accelerating (or at least stabilizing) revenue growth going forward."
In fact, all of Wall Street is all-in (seriously, just go here, but bring a toothbrush because all this sweet is gonna give you a cavity). So let's rapidly deliver some prime retail market research to understand why Amazon is speeding things up, what others can do to keep pace, and how quickly we may see delivery drones on the horizon.
Amazon Also Delivers Gravitas and Panache
As Kingsley Shacklebolt famously observed of Albus Dumbledore, "I disagree with Dumbledore on many counts, but you cannot deny, he's got style."
Similarly, even Amazon's most aggressive critics (of which there are quite a few) would have to agree that Amazon trotted out the news in style, the kind no amount of omnichannel market research can provide.
In a first quarter earnings call, CFO Brian Olavsky casually dropped the following quote: "So…we're currently working on evolving our Prime free two-day shipping program to be a free one-day shipping program." Pressed by the press for further details, he offered, "We expect to make steady progress quickly and through the year. We'll have more for you at the end of Q2 obviously."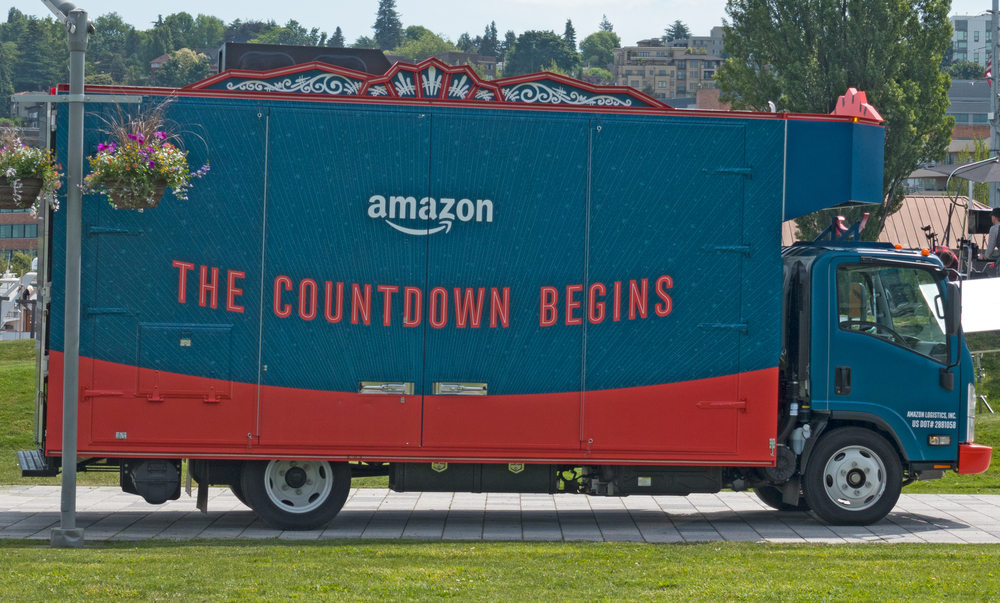 With an estimated $800 million price tag in Q2 alone, it is a testimony to Amazon's sheer size, power, and power to amaze that such an announcement could come with all of the ceremony your humble blogger summons to announce a bathroom break. That's nonchalance, that's style. Looks like another marketer got her wings last week.
Retail Market Research: 3 Goals Met with One-Day
Ok, marketing and advertising envy aside, what's up with Amazon's new Prime promise to get goods to customers the day after their order is placed?
Well, Amazon achieves several goals with this 1-day delivery standard. First, obviously, they are going to get people to buy more stuff from them. Two days can seem like an eternity when ordering toothpaste or toilet paper or family planning tools…but one day is just quick enough.
One consultant summed this up with some capital letters: "This IS BIG NEWS if you believe in shipping elasticity…the faster you ship, the more people buy. This could be a key growth catalyst for Amazon for some time."
Or, as a retail monster who chooses to remain anonymous recently opined, "That's incredible! Now, I just have to figure out what I am going to buy."
Nothing is as valuable to Amazon as new Prime members and this new delivery standard will make more people consider Prime and also induce existing members to order more and more often.
But it's not just about customer acquisition and basket size. The new delivery standard also increases the cost of doing business for its competitors. Basically, operating in the e-commerce space just got a lot more expensive. For places like Target and Walmart, which took years to catch up to Amazon's 2-day delivery standard, the trouble isn't that great—they'll just spend their way into parity.
But for smaller retailers and even manufacturers, the alternatives to Amazon are shrinking as consumer expectations expand. They can try to sell their goods DTC but cannot match Amazon's marketplace experience or delivery times; they can try to sell through Amazon competitors, but these competitors are in the same boat.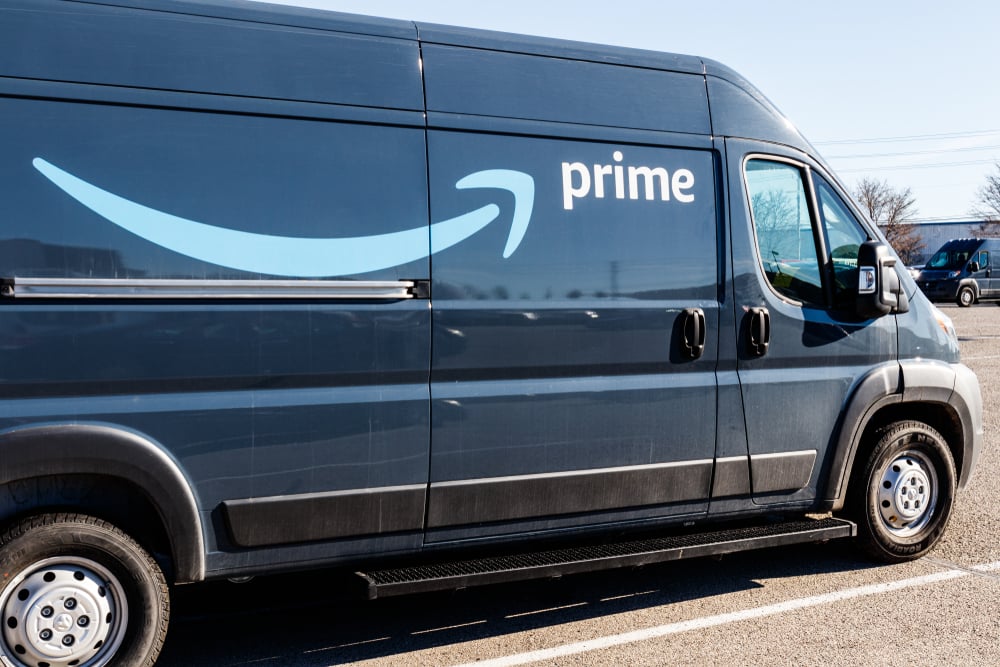 Consider that nearly 40% of consumers, according to a survey by the National Retail Federation, want orders to arrive within two days, free of charge. Nearly thirty percent of them said they have abandoned an online purchase when they realized this wasn't offered.
So if you are an upstart clothing brand, let's say, your choices for distribution just got smaller (small like these adorable 5-inch inseam Memorial-through-Labor-Day shorts!) and you may soon have little choice but surrendering Amazon's partner fees to sell on their platform.
Finally, Amazon shores up a competitive disadvantage. Simply put, they do not have the storefronts to match competitor's 'order online, pickup in-store' offerings (Target's online/in-store rose 60% over the last year).
For people who want to order something and quickly retrieve it, Amazon's 2-day model could feel woefully slow, and consequentially, Prime's $119/year price tag woefully hefty. When competitors offer the opportunity for almost-instant gratification without membership fees, your product
By moving Prime members to a 1-day delivery standard, they come close to the speed of in-store pickup without actually forcing consumers to leave their home. They also reinforce Prime's value, again inducing consumers to willingly fork over ~$120/year for the privilege of ordering from them.
But don't think for one second their competitors will let this stand. Walmart quickly responded to Amazon's announcement with a classic sub-tweet: "One-day free shipping...without a membership fee. Now THAT would be groundbreaking. Stay tuned."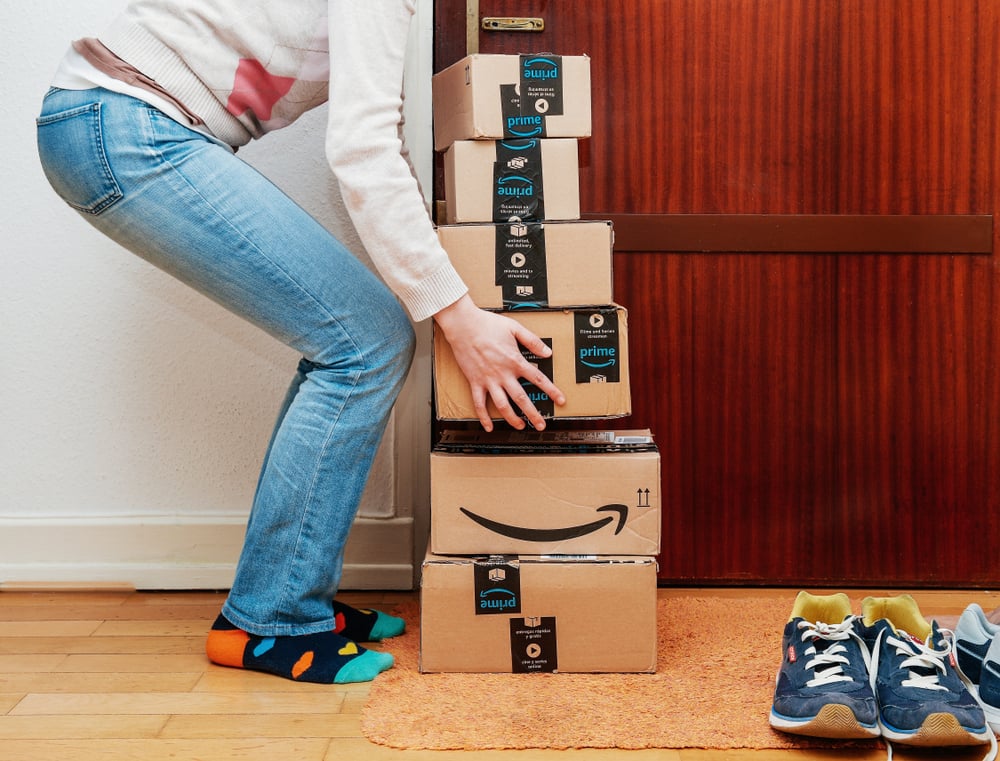 Whether this announces their intention to extend their delivery program or just a cheeky moment on social media, we cannot say for certain, but it is clear that Amazon is changing the standard and its competitors will have no choice to follow suit.
Omnichannel Market Research: Is Half-As-Long Twice-As-Good?
Some would point out that this isn't really all that groundbreaking or newsworthy, from both cynical and generous perspectives alike.
Cynical part first: look, Amazon never really adhered to Prime's two-day shipping standard. Oftentimes orders noted as two-day delivery would show forecasted arrivals 3-5 days from the order. Other times, deliveries would be delayed in transit, and though Amazon offers some of the best-in-class customer service in the game, these timetables were often met with little more than a shrug. We are moving from two days to one day, but were we ever at two days to begin with?
So, perhaps as Forrester analyst Sucharita Kodali speculated, the offer amounts to little more than "marketing spin to a product they've already rolled out a long time ago." Rapid delivery for no additional charge—that product already exists. Could it be that this is merely a new way to frame what is essentially the same standard?
From a more generous perspective, we could also point out that Amazon has already achieved 1-day shipping in many markets on many items. How else to explain the stupefying speed with which your humble blogger recently added to his shoe collection (I told you I was coming for you, purple Pumas!).
As Olavsky noted, "We have been offering obviously faster-than-two-day shipping for prime members for years -- so we're going have to continue to offer same day and Prime Now morphing into, or evolving into, a free one-day offer."
But regardless of if this is truly is shipping news or little more than marketing matters, they have our attention. And yeah, they'll probably get our $119 Prime membership fee next year too.