In the third week of March, when the coronavirus pandemic first started changing day-to-day life, we observed in this market research blog that these changes would likely impact QSRs more than any other segment. Their model was best suited for the pandemic's attendant push to off-premise dining and their price point was right for a recession, they just had to figure out how to get people enrolled in their mobile apps and streamline their locations for omnichannel operations.
This week, both Taco Bell and Shake Shack announced new concepts aimed at accomplishing just that, which both hope will be implemented into new and existing locations over the next year. Emphasizing new and more efficient pathways for customers to pick up food ordered through their app, both are aggressively adapting to today's omnichannel reality.
So, let's enjoy some off-premise food service market research as we look over the new concepts, and what they tell us about the future of fast food specifically and the restaurant industry more broadly in a world forever changed by coronavirus.
Taco Bell Go Mobile Drives QSRs to the Future of Omnichannel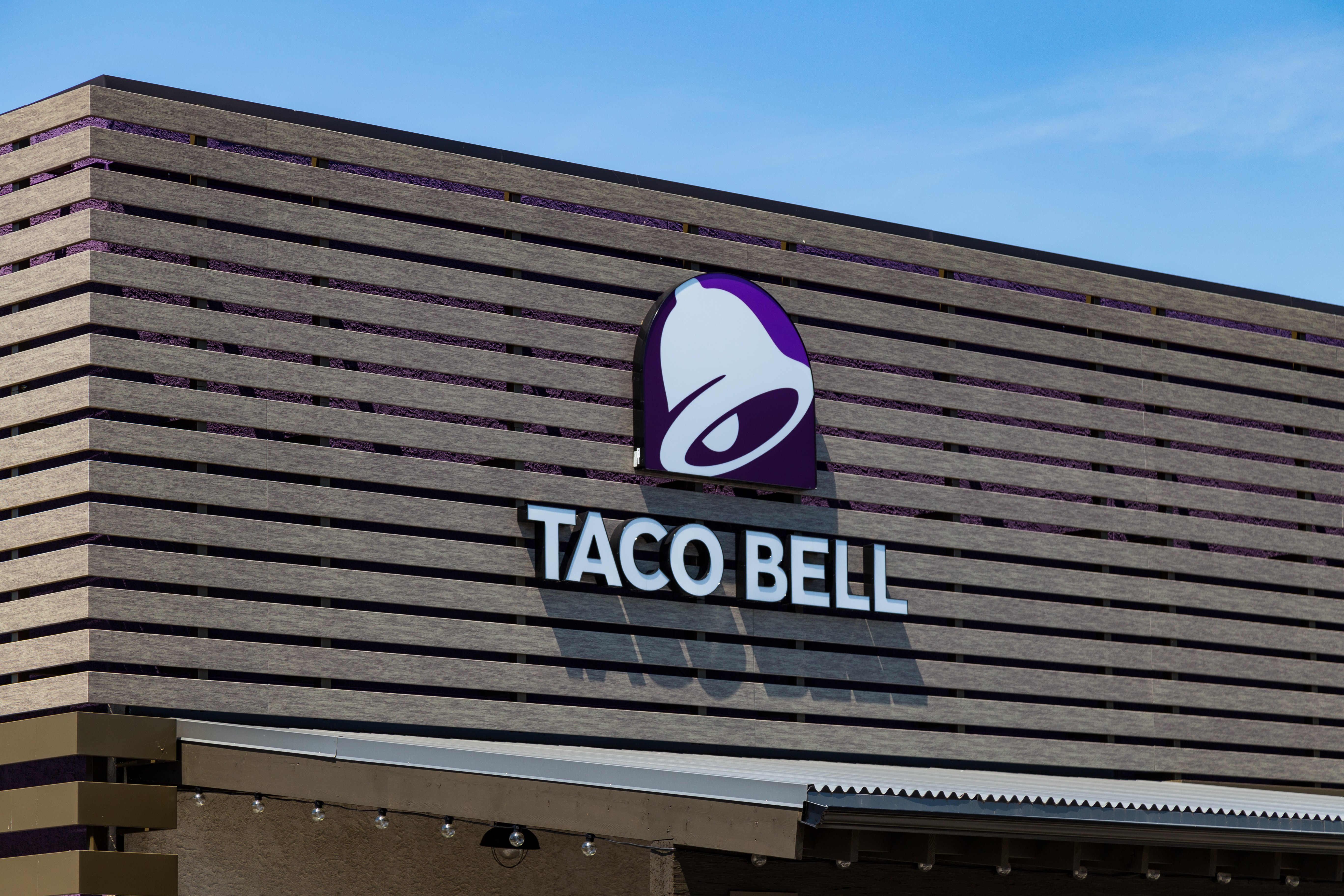 Taco Bell unveiled design concepts for Taco Bell Go Mobile, expected to debut in Q1 of 2021 and designed to pair with Taco Bell's mobile app. With customers encouraged to order through the app and pick up their food for off-premise dining, Go Mobile feels more like an order fulfillment center than a full dining experience.
With five core changes, Taco Bell Go Mobile is a prototype for future restaurant development, and will also be implemented into existing locations. We will outline these five changes below.
It's not the size of the bell, it's how loud you can ring it: At 1,325 sq/ft Go Mobile will be significantly smaller than traditional Taco Bells, which are typically 2,500. With a mobile-first plan, it's easy to guess which corners they cut out--in-restaurant dining areas are significantly smaller.
Double the drive thru: Go Mobile locations will add a second drive-thru lane for mobile order pickup, streamlining the omnichannel experience by separating out those who pre-ordered from those ordering on-site in the traditional drive-thru lane.
Taking it to the curb: Each Go Mobile restaurant will have a dedicated, contactless curbside pickup area for mobile orders.
Letting their teeth synch in: Smart synchronization technology will route customers to curbside or drive-thru pickup, sensing their arrival and finding the most efficient way for them to quickly get their food.
The Bellhops: Taking a page from In-n-Out's book, tablet-equipped employees will now assist customers at drive thru lanes, speeding up the process by placing orders as soon as customers pull up as opposed to waiting until customers arrive at the remote booth. Presumably these employees have more time for digital efficiencies since they are no longer cleaning massive dining areas.
Taco Bell, like every other QSR worth its salt, has long anticipated the march to digital-first ordering and omnichannel locations, but the coronavirus has accelerated this path. This is something Taco Bell president and global COO Mike Grams acknowledged in a prepared statement regarding the Go Mobile concept.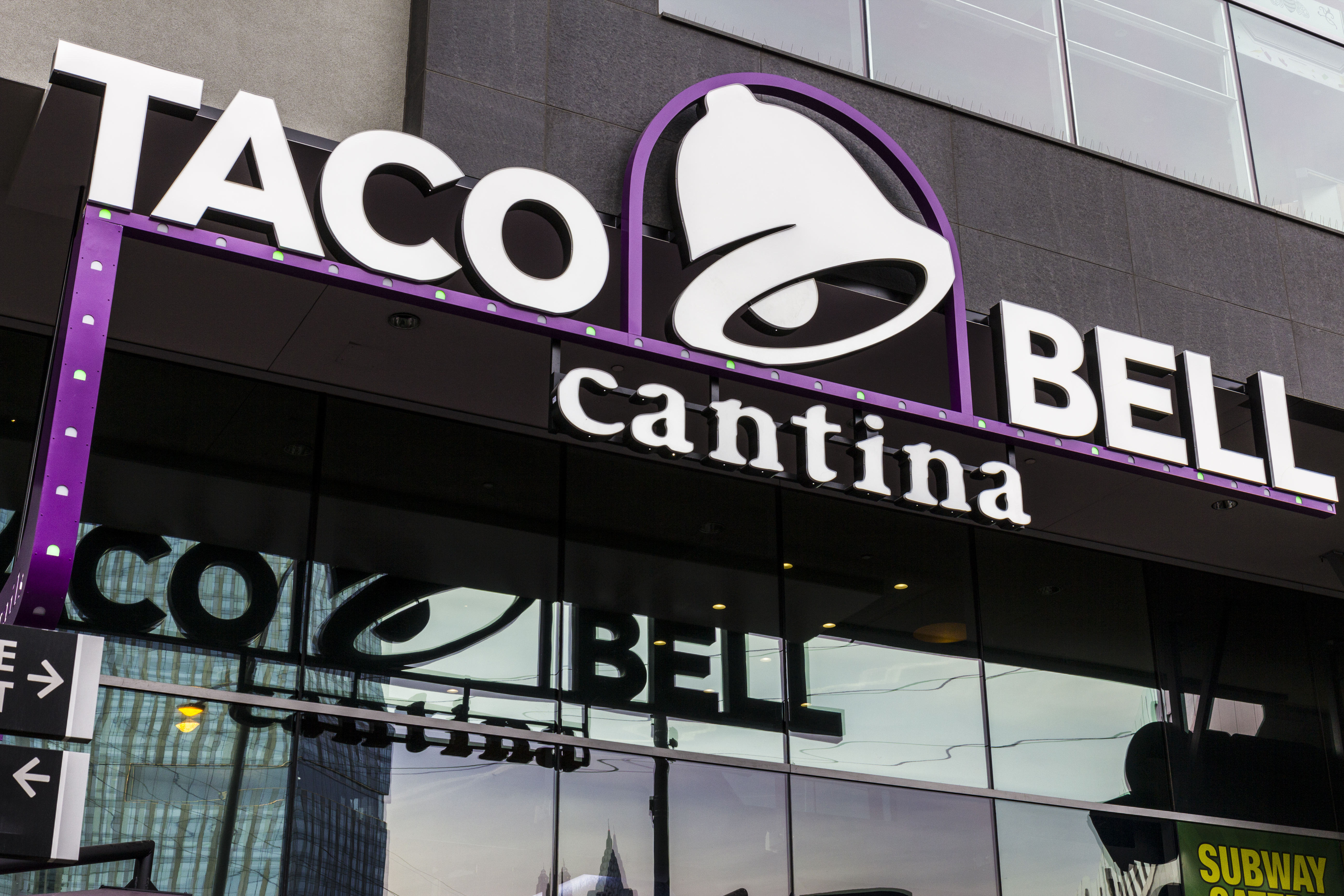 "With demand for our drive-thru at an all-time high, we know adapting to meet our consumers rapidly changing needs has never been more important. The Taco Bell Go Mobile restaurant concept is not only an evolved physical footprint, but a completely synchronized digital experience centered around streamlining guest access points. For the first time, our guests will have the ability to choose the pick-up experience that best fits their needs, all while never leaving the comfort of their cars."
Of course, for all of this to work, they need to drive their customers to the mobile app, which serves as a gateway for this new omnichannel kingdom. The past quarter has got them well on their way: Though sales are down across the board, they've added over 1 million users to digital platforms in the last quarter, and they, like everybody else, are working to customize their loyalty and rewards program to keep people using the app once they've downloaded it.
Shake Shacks (and Houses and Mansions and Apartments)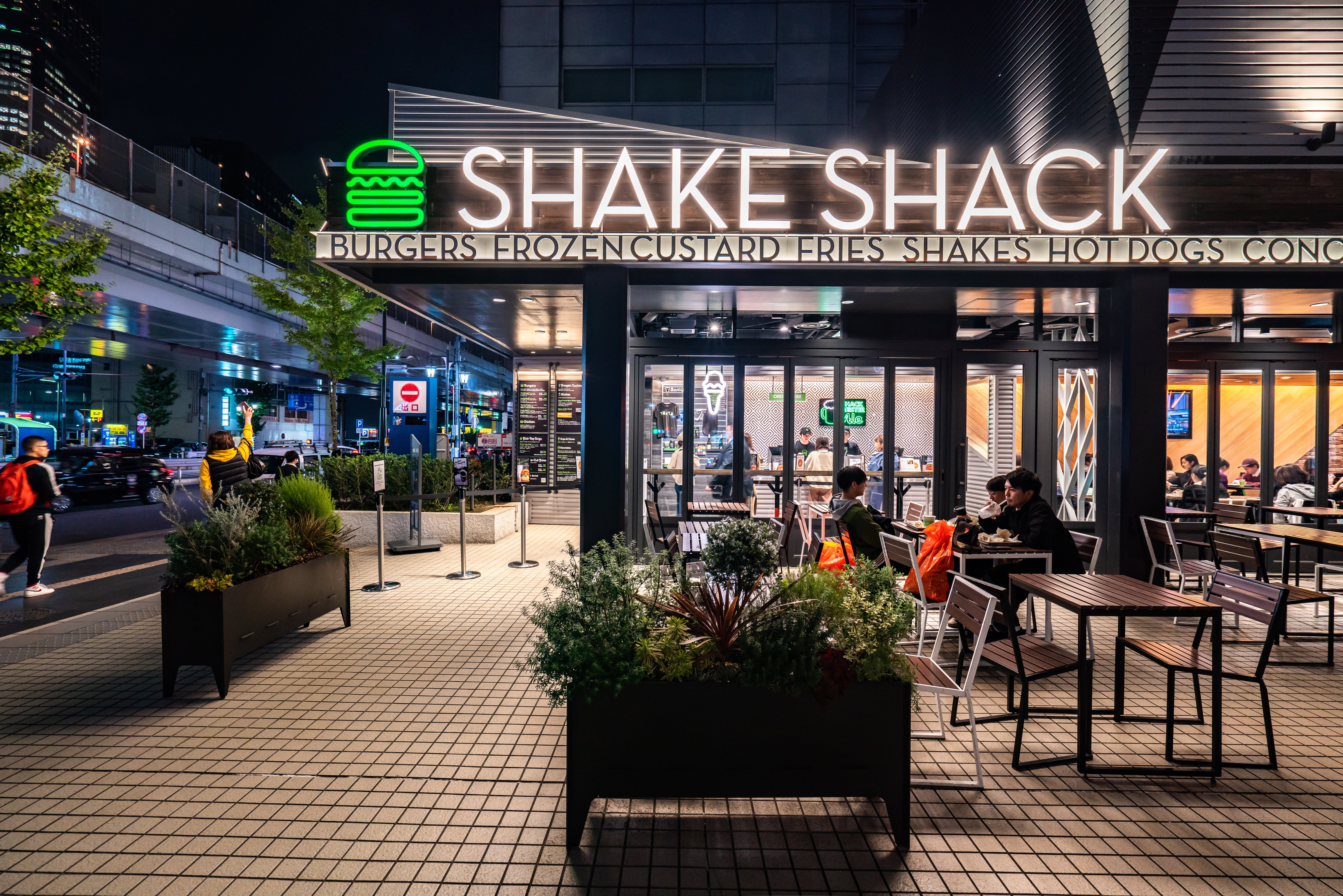 Whereas Taco Bell would like to apply the Go Mobile concept as wide and quickly as possible, Shack Shack is aiming for diversity with its new designs, finding the right omnichannel combination for each location.
For the better burger chain, this makes sense. While it has recovered sales somewhat in its suburban locations, Shake Shack's urban locations--which lack drive thrus, online pickup areas, and other omnichannel efficiencies--have been getting hammered. Said simply, there are not enough ways for customers to get their order in and their food out of their local Shake Shack.
In order to address this shortcoming, Shake Shack has a four-pronged plan to increase accessibility and efficiency.
Drive thru Shack: The restaurant is adding traditional drive thru lanes to some existing locations and plan to include them in new suburban locations.
ShackTracks: They also plan to push forward with what they call ShackTracks, digitally-enabled, walk-up ordering and pickup stations for customers to complete their trip without stepping inside the restaurant.
The Shack's curb: Like Taco Bell Go Mobile, Restaurants will now include a curbside pickup area. Customers identify their car in the app and, upon arrival, a Shack employee will find them and hand off their order.
Dedicated Omnichannel lines: Restaurants without the space or need for any of the above improvements will at the very least have a dedicated in-store lane for digital order pickup.
Again, these additions will be spread across locations as necessary--this is not an all-or-nothing path forward. Instead, for Shake Shack, format diversity is the name of the game. The brand is insanely popular and has great word of mouth, but it lacks the unit count to serve this demand, and the locations it does have do not go far enough to accommodate today's omnichannel customer.
Food Industry Market Research: How Taco Bell and Shake Shack Arrived at their Path Forward
For Taco Bell, this is another step in their long term course correction. Remember when they wanted to be more like Chipotle ("think Taco Bell can't do fresh?!"), trying to class up the joint and even testing a Cantina program with sit-down dining and alcohol service.
They quickly realized this wasn't their lane, and started to lean into their strengths, namely stoner food like a taco shell made out of chicken. They've figured out their mission, to get munchies to their customers as quickly as possible, and the Go concept helps them accomplish this.
Taco Bell understands what their customers want and are doing everything they can to give it to them.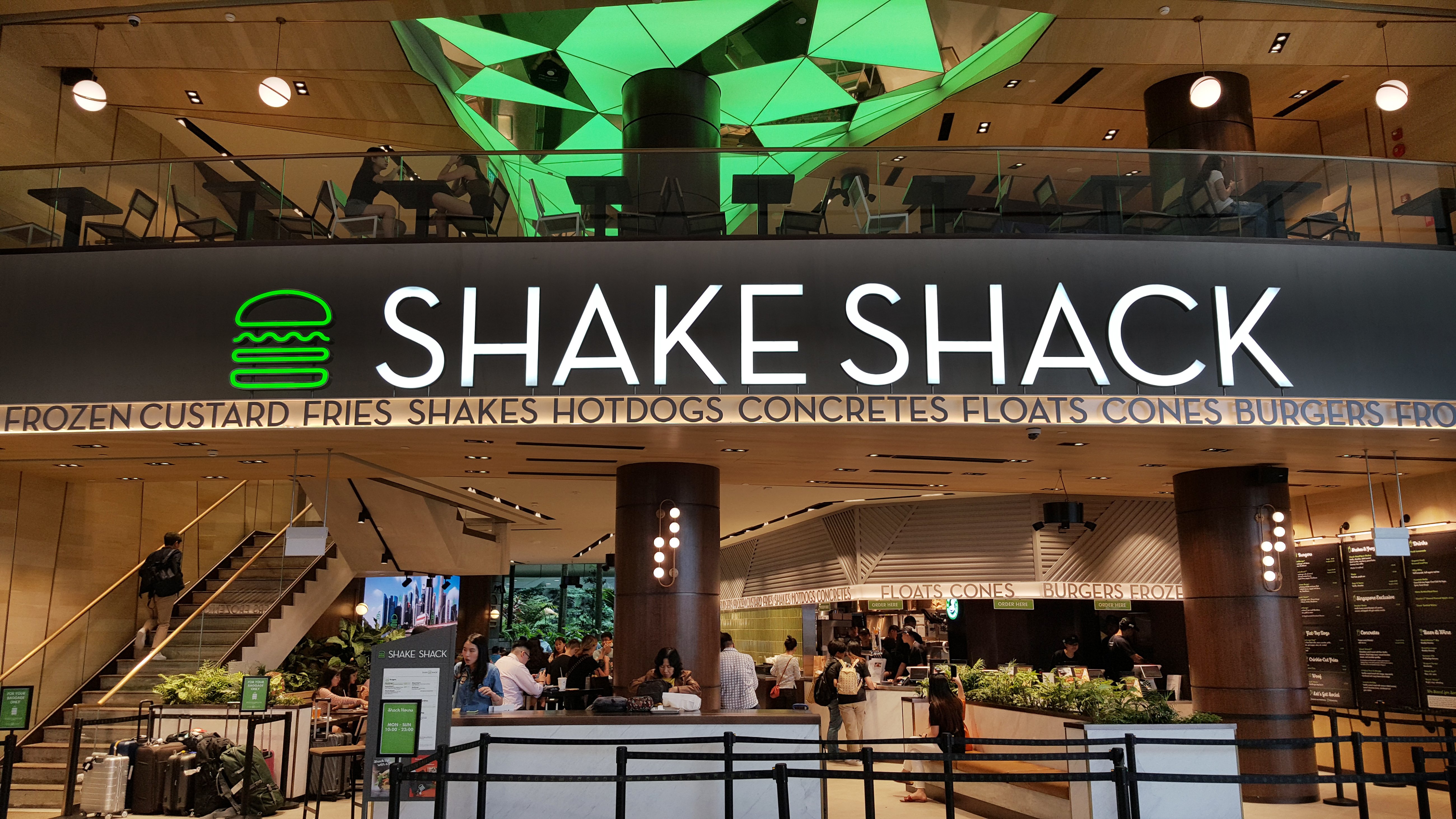 For Shake Shack, the issue is far less existential. From a brand and product side, they are second-to-none. Seriously, do you know anybody who doesn't like Shake Shack? That's like not liking Denzel Washington or pool parties. No, their problem is reach. Their airport and stadium locations, which served consumers not typically near one of their locations, have been dusted by the pandemic. They need more units and they need those units to embrace digital ordering pathway. To capitalize on the omnichannel shift, Shake Shack needs to be a little less fast casual and a little more QSR.
This move into omnichannel is not just for the QSRs, however. Fast casual and even casual dining are moving in the same direction. Chipotle, for example, has incorporated drive-thrus into some locations, adorably called Chipotlanes. Heck, Buffalo Wings and Rings, a casual dining restaurant and bar, is moving towards fast casual, further blurring the lines as omnichannel becomes the dominant purchase model.
As every segment tries to hit the same target, distinctions within the industry between fast food, fast casual, and casual dining will continue to erode. No, every restaurant won't be Taco Bell, but every restaurant will be looking to Go Mobile.