Grocery Outlet Bargain Market, which recently went public and now trades as GO, just keeps on GOing. In their first earnings report, the company posted double-digit sales increases, beat their earnings forecast, and increased same-store sales by 5.8%. They've posted fifteen (15!) consecutive years of positive comps, hitting in $1.25 billion in net sales in the first half of 2019, up 11.2% from their $1.13 billion in the previous year.
Offering deep discounts on name-brand goods, the grocer boasts that its customers save roughly 40% compared to typical grocery stores and 20% compared to other discounters.
And the discounts seem to be working; Grocery Outlet dubs itself "the fastest-growing extreme value grocer" and is expanding its increasingly profitable footprint. As of now, the chain has 337 stores (all independently operated by local franchisees) across California, Nevada, Idaho, Oregon, Pennsylvania, and Washington, with 33 new locations in 2019 alone.
What is behind Grocery Outlet's continued rise and proliferation, what does it mean for traditional grocers and other discounters, and what does this say about the changing ways consumers engage the industry? Well, let's go on a grocery treasure hunt, finding the best value on everything we need and even some things we don't, as we check out some grocery market research to tell us how Grocery Outlet commands and expands customer loyalty and where it will GO from here.
Grocery Industry Market Research: How the (Discount) Sausage is Made
So, how do they do it? How, as traditional grocers continue to feel the incursion of digital competitors as well as the Aldis and Lidls of the world, does Grocery Outlet keep on growing?
Pushed to explain just how the grocer continues to pass go, CEO Eric Lindberg cited their "differentiated business model." Well, that's just being coy--it's like what I say when people ask why I'm so pretty: "Oh, it's just my differentiated beauty model."
Kidding aside, fear not, he did not leave us hanging; he continued, "It's the combination of the opportunistic sourcing and the local independent operator that allows us to 'out-local' the chains and 'out-chain' the locals. We believe that this is the formula behind the consistency in our comp-store growth and our history of strong, stable financial performance."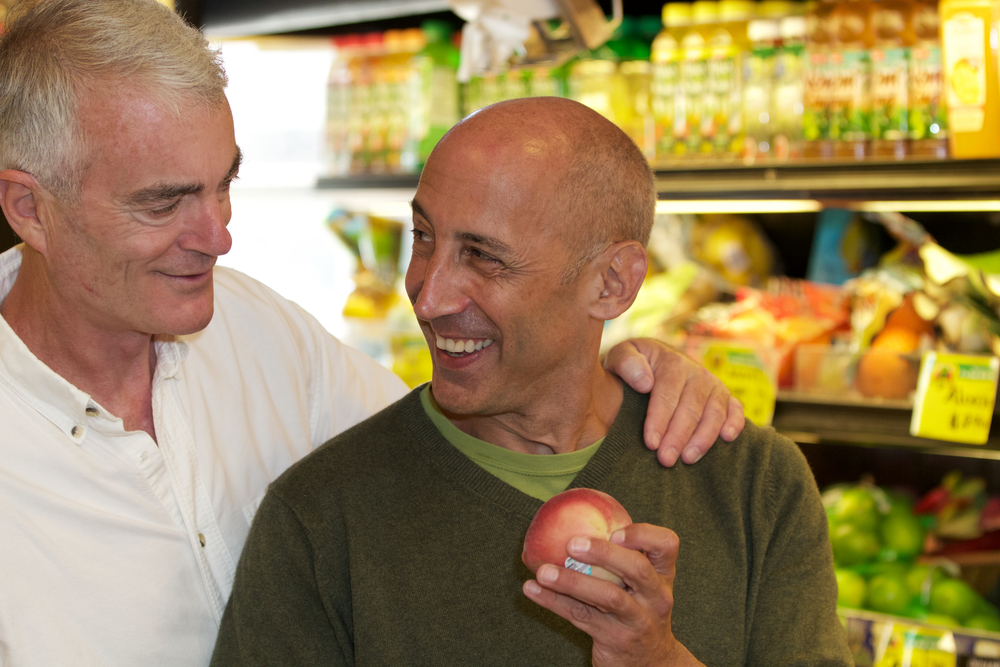 We've previously described how its national supply chain based on opportunistic sourcing attacks the deep-bargain segment of consumers, and how these extreme discounts on familiar brands are perfectly-timed to serve increasingly price-conscious contemporary shoppers. Head here if you need a refresher, but suffice to say, we've got the supply chain covered.
What we're left with, then, is how they managed to curate a unique customer experience and loyal base that sets it apart from other deep-discount competitors.
National Supply Chains Meeting Local Needs
When you think about it, the customer loyalty Grocery Outlet commands is truly astounding as it offers no membership, rewards, or loyalty program--the discounts themselves are the rewards and have proven inducement enough to keep those checkers checking. Instead, they leave it to local owners to determine what products and atmosphere will best serve their locale, and rely on the treasure-hunt experience to drive excitement and engagement. At the end of the day, though, those values also go a long way in selling themselves.
Their locally owned model allows individual stores to pivot to particular community needs, quirks, and desires in ways that top-down run Supermarkets (yes, with a capital S) find similar responsiveness elusive and inefficient. What does this look like?
Consider your humble blogger's local Grocery Outlet, located on a busy street in an urban center. The store is surrounded by liquor stores (there are seriously like 7 in a 4 block radius) but long ago earned its name as a purveyor of insanely good and insanely affordable wine. People--ranging from winos to novices to somaliers--go there specifically to load up. They aren't looking at the hardware or the enormous Velveeta blocks, they head straight for the wine section, then straight to checkout.
So the store leaned into it. They hired somebody who knows more than a thing or two about wine to handle their ordering, and when he's not handing supply, he is proudly on the sales floor sharing his knowledge with customers. He even started his own weekly email subscription list in which he touts the biggest names on offer and points out bargains and values potentially flying under the radar.
His name is Paul and he greets me by name everytime he sees me (ok, that's not a fair test cuz I buy a lot of wine..,but I have also seen him similarly greet people less familiar with the corkscrew than I).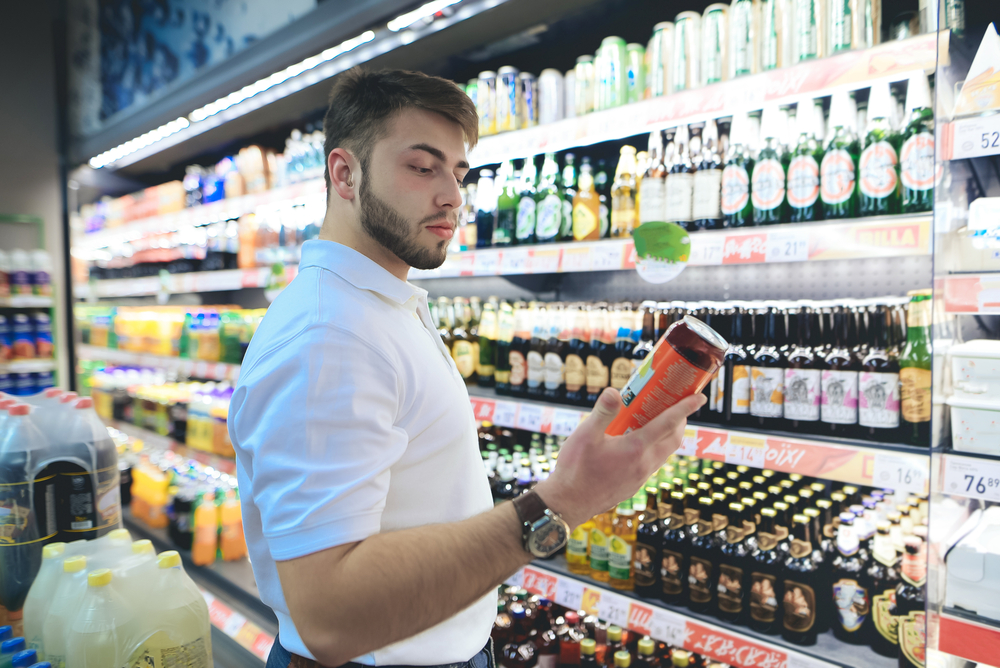 How Value Can Be Its Own Loyalty Program
Beyond the weekly wine emails, my local Grocery Outlet, like every store in the chain, also runs its Wow! email programs, sending out daily deals to subscribers to drive engagement and foot traffic. They currently have 1.1 million email subscribers, up 30% from last year. It is important to again note that these subscribers did not surrender their email addresses in order to register for a rewards program but instead in the hopes of being alerted about the best bargains the bargain grocer offers before they run out.
This drives the store's main vibe and differentiator, the treasure hunt, which encourages customers to get it while the gettin's good. You never know what you are going to find, and you never know how long it is going to last. The email lets loyal shoppers get ahead of the scarcity curve, which incidentally creates more scarcity and further drives the grocer's success.
The treasure hunt experience tickles our hunter-gatherer instincts and compels engagement but the chain long ago learned it has to keep some basics stocked even when not available at deep discounts. There will always be milk and butter and bread at the store, though not cornucopia of brand variety typical grocers offer, but this means customers can accomplish most-to-all of their shopping at Grocery Outlet.
This is key because, as most anybody could attest, the line between a quick trip to buy eggs and an all out treasure hunt can be rather thin, leading from a one-item shopping list to a cart full of organic almond butter, a 20-pack of frozen hash brown patties, and a tamale steamer (truth!).
Speaking of the treasure hunt, your humble blogger's recent shopping cart can offer several further examples of the types of WOW! deals that compel such excitement: $20 off a 20-pound bag of cat food, $10 off a 1-pound bag of single source coffee, and $10 off a 100 pack of dishwasher detergent pods. Cat food, coffee, and dishwasher pods--nothing sexy, just the staples...but it sure was fun to get them so cheap. And even more fun because Grocery Outlet helpfully tallies a total savings at the bottom of every receipt.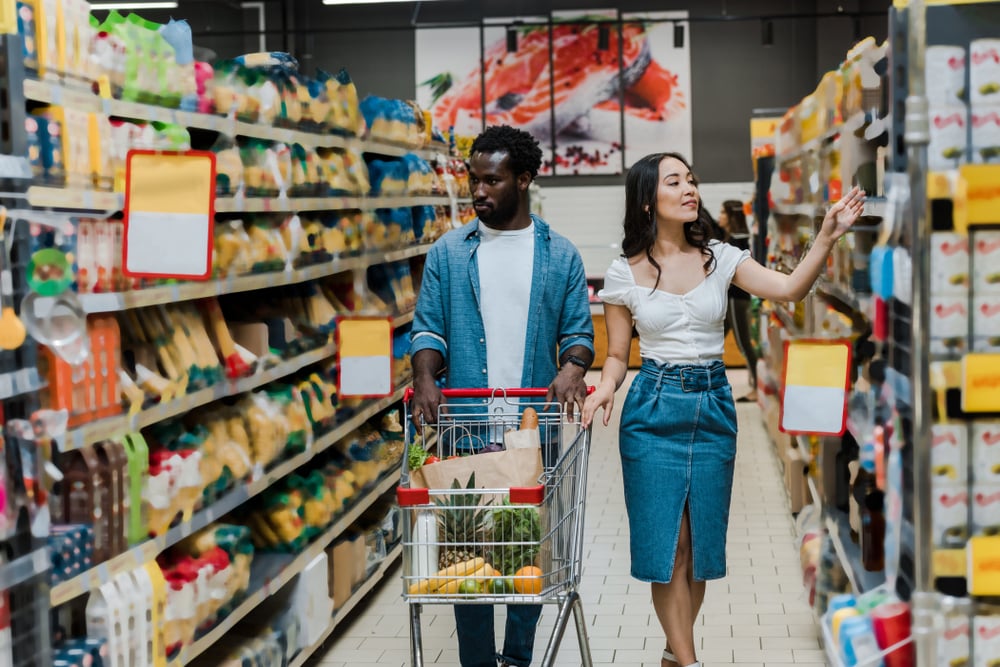 Grocery Industry Market Research: How Panel Surveys and ShopAlongs Can Fortify Grocery Outlet's Gains
Combining staples with treasure, local with national, and value with loyalty, Grocery Outlet seems poised to continue dominating the ever-growing deep-discount grocery market.
Indeed Jefferies analyst Randal Konik likes their prospects, recently noting: "We believe Grocery Outlet has created a defendable moat, with strong supply lines and an efficient buying model that well position this business to become the next national closeout/off-price retailer."
Their long-standing with their suppliers means they have a head start as other players try to jump into the deep-discount market. They have used this to their advantage by cultivating loyalty among its shoppers through a carefully crafted experience.
Grocery Outlet knows what their customers want, and the only thing short of a supply chain disaster that can bring them down is if they lose touch with them. Panel Surveys and ShopAlongs are no doubt a regular part of their market research arsenal, and would be indispensable methodologies for any competitor looking to make a run at the throne.
And with that, I must head across the street to Grocery Outlet's aforementioned wine section--as I was finishing this blog, I got my weekly wine email and there's a $60 Pinot Noir going for $17.99.