At TrendSource, we like to take our holiday partying to San Diego's historic Lafayette Hotel in lovely North Park, but for those with more elastic, or perhaps ironic, tastes, Taco Bell is offering "the next generation of modern entertaining," officially inviting customers to "book your next party at the only logical place: Taco Bell."
Yup, that's right, just in time for peak party season, Taco Bell is getting into the business with its appropriately-titled pilot program, PARTY by Taco Bell, wherein diners can book private tables and decorations to host their own in-restaurant event for everything from birthdays and team parties to anniversaries and, yes, holiday work events.
Ok, we have some questions and we're sure you do too. So let's party down with some food service market research as we examine what this PARTY reveals about the new and novel ways QSRs drive foot traffic, gain mindshare, and maintain relevancy in an Instagram era.
Ring My PARTY Bell
Here's how PARTY works: between now and December 22, party organizers (every group has that one go-getter who ends up planning everything) can book out special PARTY accommodations at one of ten participating Taco Bell locations across the country.
(In case you're looking to RSVP and were wondering if you should bother getting your hopes up, these locations include: Cleveland, OH, New York, NY, Bakersfield, CA, Brea, CA, Dale City, VA, Newport Beach, CA, Dallas, TX, Rock Hill, SC, Flat Rock, MI and Ocoee, FL.)
For $25, up to ten PARTY goers get reserved seating (marked by a VIP table tent) at 6pm or 8:30pm time slots and, as the tongue-in-cheek press release promises, "Breathtaking views of tacos."
A contemporary social philosopher noted that, in the Instagram era, the camera eats first. PARTY is no different: it's all about the pictures.
Indeed, reservations come with a PARTY Decour Kit, and for those wondering if Taco Bell is aware of or indeed leaning into the irony here, look no further than the two different PARTY Decour Kits, 'Feeling Luxe' and 'Feeling Electric' (and the way they spell d-e-c-o-u-r with a 'u' for that matter). 'Feeling Luxe' is a sleek gold and black meant to connote ironic excess, 'Electric' a bold 90s throwback (to a simpler time before chicken breasts were taco shells). Both aesthetic options include table runners, plates, and photo props.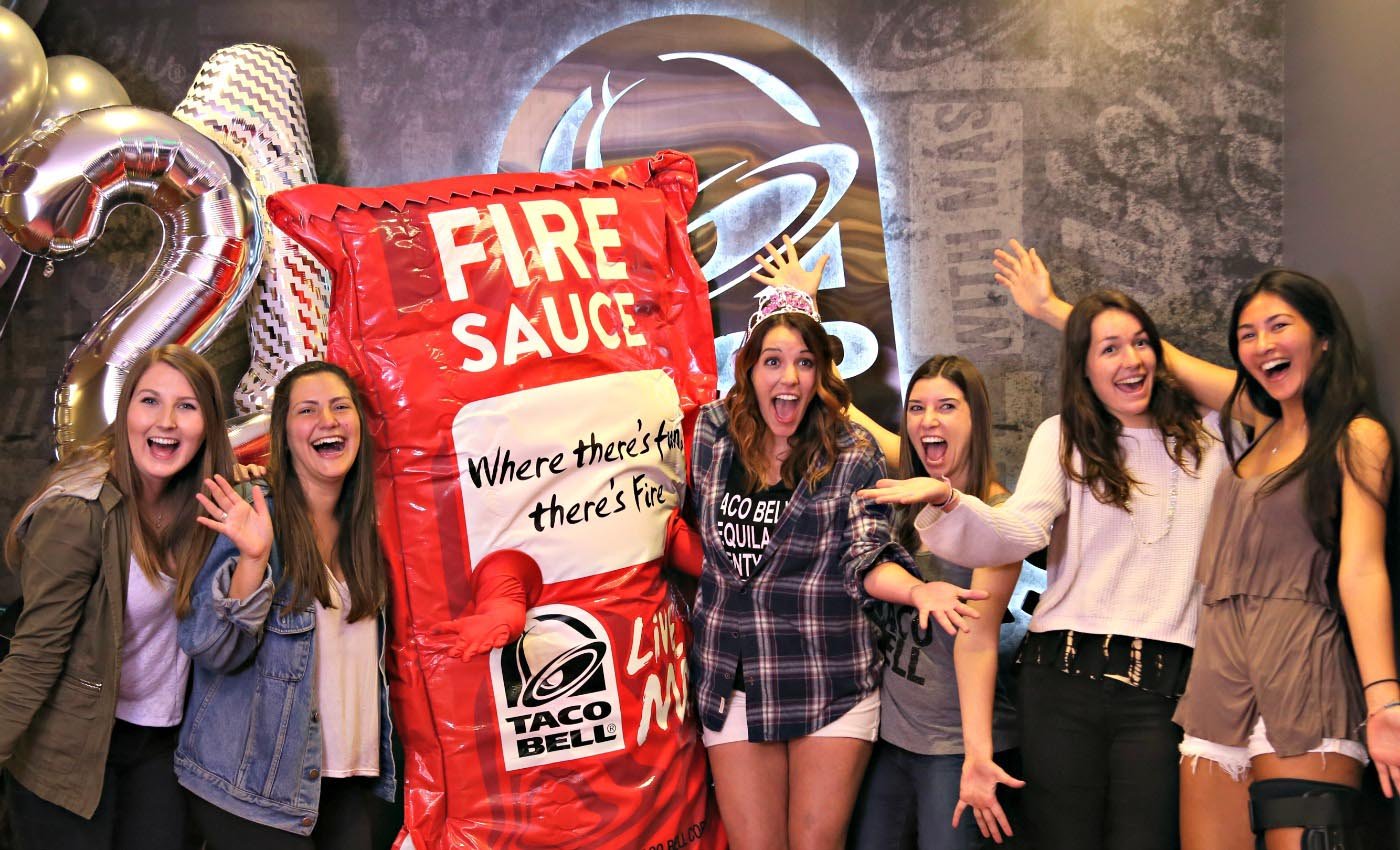 There are, of course, some extras that can be thrown on top of this $25 base—for another $16, parties come equipped with a host of hot sauce balloons, available in mild, hot, and fire. Other options include taco sunglasses and gift cards (Taco Bell really hopes you choose those as party favors).
And then there is the food itself, which is not included with the booking fee—it's a PARTY, after all, not a giveaway—but is brought to the table by a designated team member (also available for photos).
Taco Bell is feeding your camera as much as it is feeding your mouth, and it's hoping both are hungry.
Not the Only PARTY in Town
This isn't the taco chain's first foray into the festive and fun. The year also saw the Taco Bell Cantina's Las Vegas flagship location offer in-restaurant wedding services. Officiated by pop-up wedding service Flora Pop, the wedding package debuted on Valentine's Day after years of happy couples getting hitched guerilla-style in Taco Bell's across the country—really, people sneak attack wedding bombed Taco Bells, and again, the exact amount of irony likely varies user-to-user.
Regardless, the PR from the wedding package no doubt inspired the broader PARTY package now being piloted. According to Chief Brand Officer Marisa Thalbert, "After seeing how our fans celebrate occasions at Taco Bell from prom dates, 106th birthdays to booking 110 Taco Bell weddings in our Las Vegas Cantina, there was a clear need and opportunity to translate this intersection of fun, cool, and accessible entertaining to any kind of occasion."
She went on: "For the most devout Taco Bell fans to those who will just find this kitschy cool, we are about to make it easy to become the perfect postmodern party host."
But they aren't the only ones looking to host this po-mo party. In fact, it's been well over 25 years since Harold and Kumar favorite White Castle has offered table-side Valentine's Day service at its restaurants (one can almost immediately see the two dining by friendly candlelight, mini burgers filling their big hearts). And Taco Bell isn't the only restaurant looking to host your wedding or vow renewals either—Denny's would love you to get married over some Moons Over My Hammy.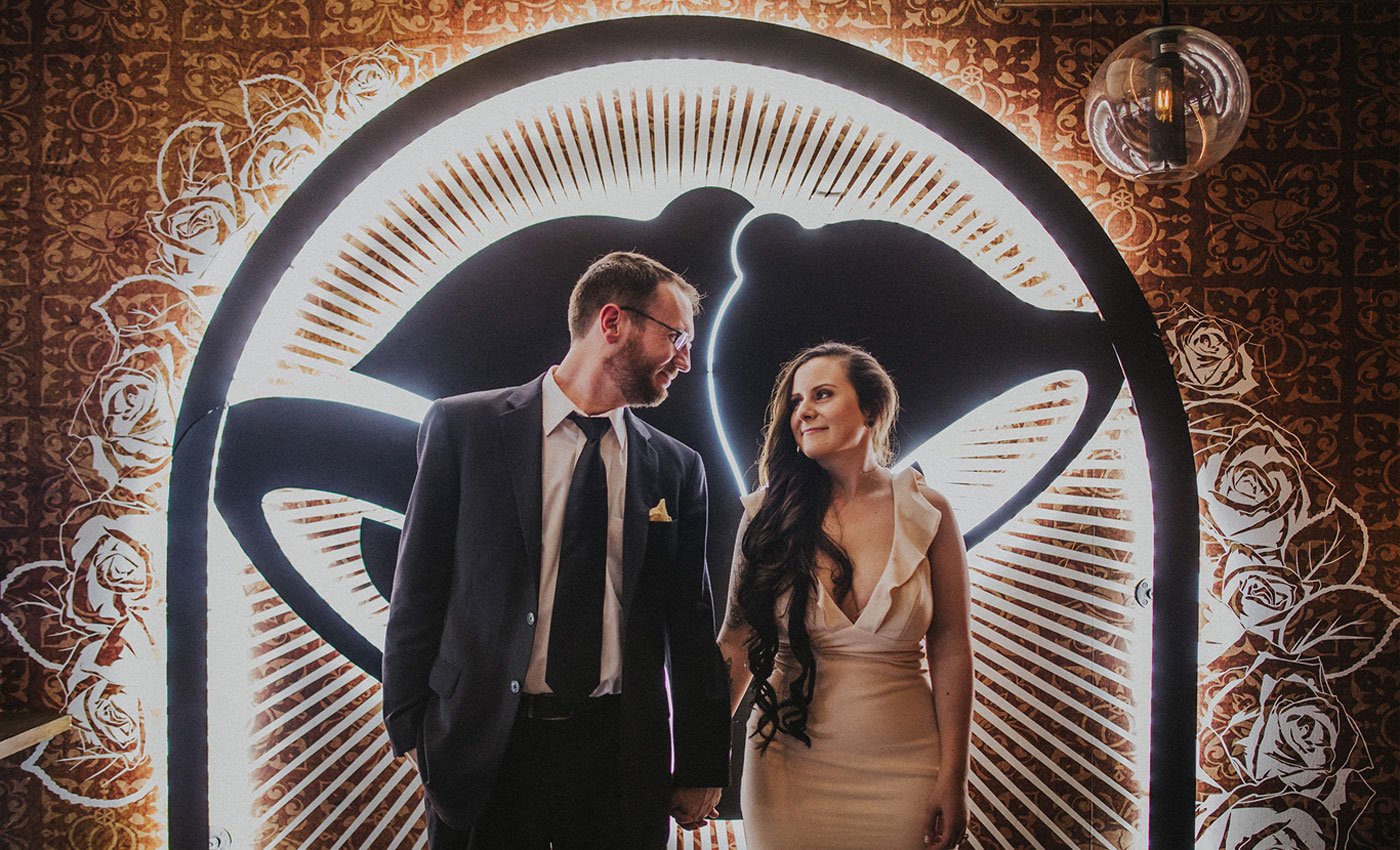 Getting the Party Started
So, what's up with all this elevated occasion celebration going on at QSRs? Classism isn't classy and a party belongs wherever you want it to be, so no judgement here...but we still do want to offer some further clarity into this trend.
Like the resurgence of board games, a lot of it has to do with memory and nostalgia. Taco Bell is already an iconic institution and figures into the memories of an entire generation--your humble blogger will own up to sobering up at an obliging Taco Bell or two in his more youthfully enthusiastic party days.
Millennials grew up chowing down with their friends and families, feeling cool when they could hold down the Fire Sauce; as long as Taco Bell can stay interesting, they are likely to stay relevant.
And it's not all nostalgia, there is (as we've already noted) a healthy dose of irony in all of this too. Dressing in fancy clothes, juxtaposing lavish luxury with Taco Bell reality, participants are no doubt preparing their #hashtags in advance.
There is also some truly genuine celebration going on here. Check out this adorable story of an Arizona woman who recently celebrated her 106th birthday at her local Taco Bell (she ordered one taco and one enchilada). Owing to economic concerns and genuine preference, Taco Bell is a perfectly logical and indeed desirable location for many Americans to host a party, official PARTY style or otherwise.
But let's not be confused about who the guests of honor are at this PARTY: it's about the millennials, their social media followers, and their children who, like their parents, will grow up with Taco Bell on their mind.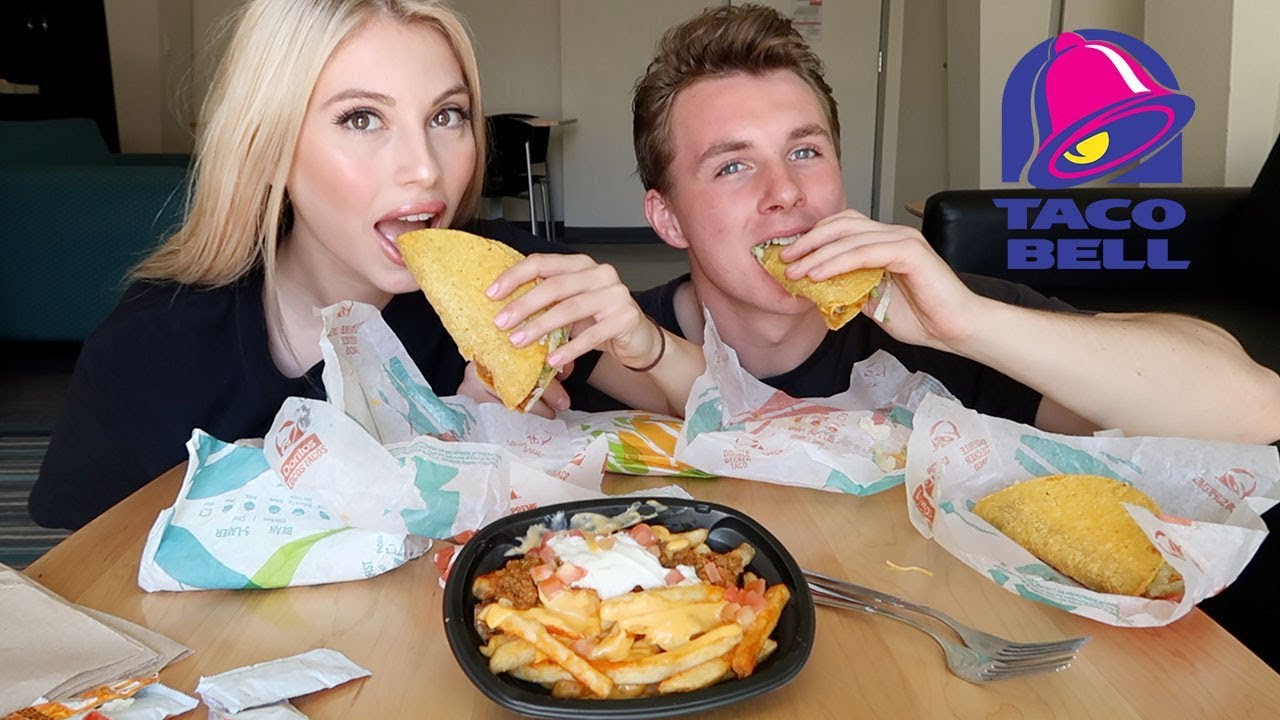 Panel Surveys and A Food Service Market Research Party
As delivery becomes more reliable, efficient, and affordable, QSRs like Taco Bell are investing in off-premise dining like never before, but are also looking for ways to put those good ol' fashioned butts in seats…and tacos on the brain.
Taco Bell always seems to manage to stay at least one step ahead of the cultural moment's rapidly-evolving tastes and tone, and that can only come from one thing: fast food market research.
Taco Bell is no stranger to PR coups because it understands that it's not necessarily about how many people actually register to PARTY at Taco Bell, it's how many people see it in the news and smile. And if they get kids to beg their parents to host their party at the local Taco Bell, well, that's a win-win. Either way, they're staying cool in an era in which corporations are people, and younger people are less trusting of corporations in general.
One way they are likely staying ahead of the (bell) curve: panel surveys. Assembling a collection of real-life consumers to provide feedback on products and campaigns throughout development, implementation, and validation provides invaluable lessons and opportunities for improvement.
Such market research methodologies let you know when you are missing the mark before you even take your shot. They help keep you in touch with current cultural tastes, and they you know when an idea is just crazy enough—and that's the kind of idea Taco Bell loves.