As we recently discussed in this market research blog, industries are finding difficulty filling low-wage jobs as demand returns to pre-pandemic levels.
It's true in warehousing, it's true in shipping and logistics, it's true in retail.
But the service and hospitality sector, which includes restaurants, is really starting to feel the pinch. Kitchens, bartenders, and wait staff are all in short supply, slowing down the great restaurant rebound.
New restaurant openings are delayed, wait times are extended, management simply can't fill up their employment roll. And it seems the problem is compounding.
Think of it this way: if a restaurant is understaffed, its employees are picking up the extra work. This makes the job even more of a burden for current employees, who will, in such a favorable labor market, likely look for greener pastures.
So today, we are putting in the food service market research to take a closer look at this labor situation (some call it a 'crisis' while others call it 'rebalancing'). Where have all these restaurant employees gone, what are restaurants doing to get them (or somebody like them) back, and will it work?
An Exodus from the Food Service Industry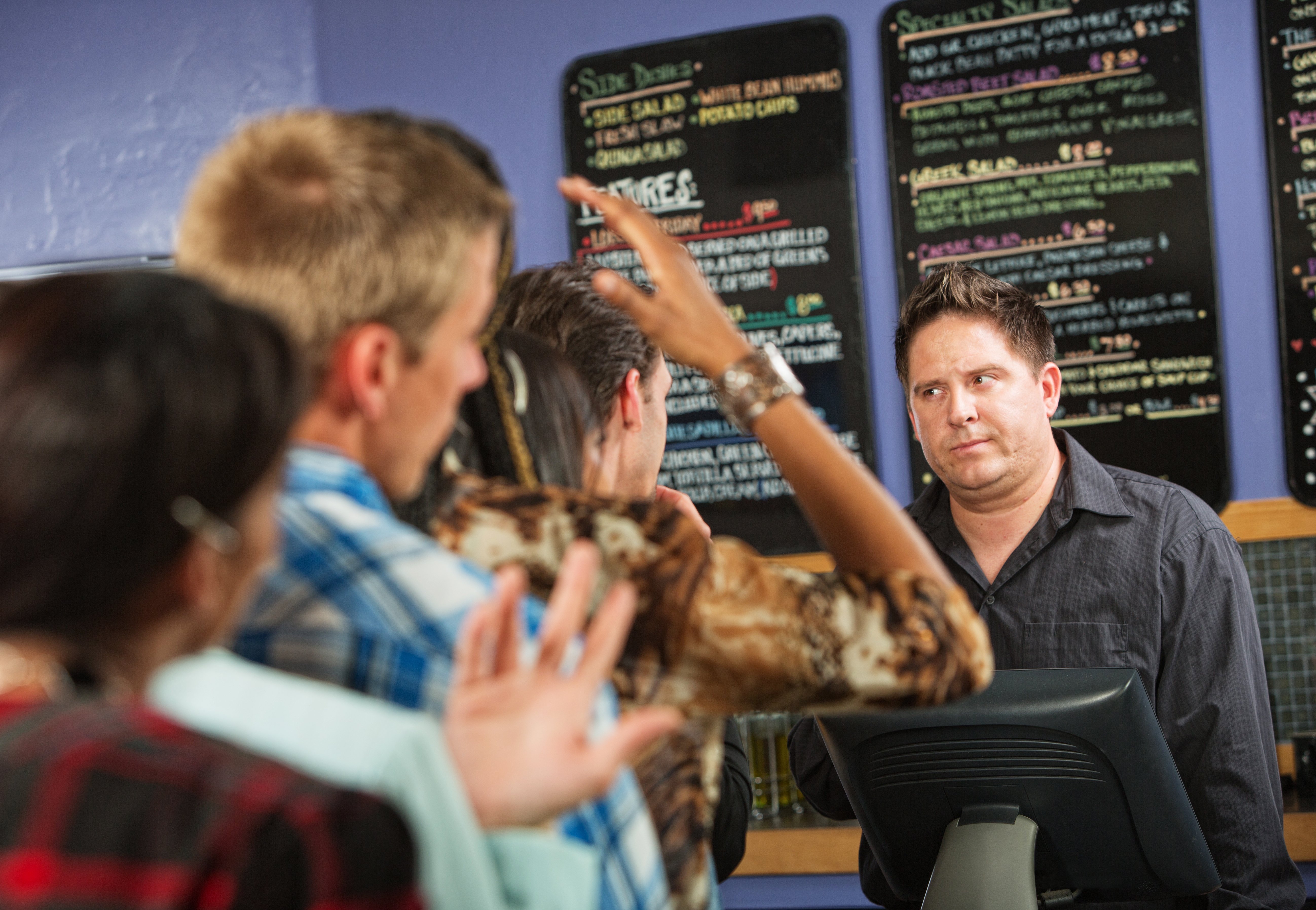 At this point, we are all familiar with what happened in the first several months of the pandemic. As restaurant trips declined to zero amidst lockdown closures, restaurants furloughed their staff. Some, with the help of PPP loans, kept workers on the payroll as long as they could but, with the decimation the industry faced, maintaining a staff with zero revenue proved impossible.
Then vaccinations happened (or at least we hope they did!) and demand began soaring back up. Restaurants hustled to get their former employees back to work.
But as they've called their furloughed employees with the good news that they can come back to work, many restaurants have found only busy signals because their staff has moved on to other industries.
Some have gone into digital sales, others into shipping, and others still into industries like mortgage financing—all sectors that thrived during the pandemic. They pay is higher, the hours are more predictable and regular, and the work is more convenient (often remote). For those who have not gone entirely remote, industries like cannabis cultivation (in legal states) are also claiming former restaurant staff.
And, if anecdotal interviews are to be believed, the change of careers has been a favorable one. As one former bartender in Birmingham describes her career change, "It feels like someone has shaken you awake."
The opportunities for a career change are definitely in place. According to the Wall Street Journal, when compared to February 2020, the warehousing and storage industry has added 100,000 jobs and insurance and finance 25,000.
The combination of mass furloughs during the pandemic and a bevy of opportunities in other industries has led to a restaurant labor glut. In fact, according to the Department of Labor, the percentage of restaurant and hotel workers leaving their jobs hit a two-decade high in May of this year, at 5.7%.
Even though the restaurant industry actually added almost 200,000 employees last month, they are still down about 1.3 million workers since the start of the pandemic. Finding workers to close that gap will be tough since, according to Jobcase—a digital job board for hourly workers— searches for restaurant and food-service jobs were 35% lower in April than they were in April of 2019.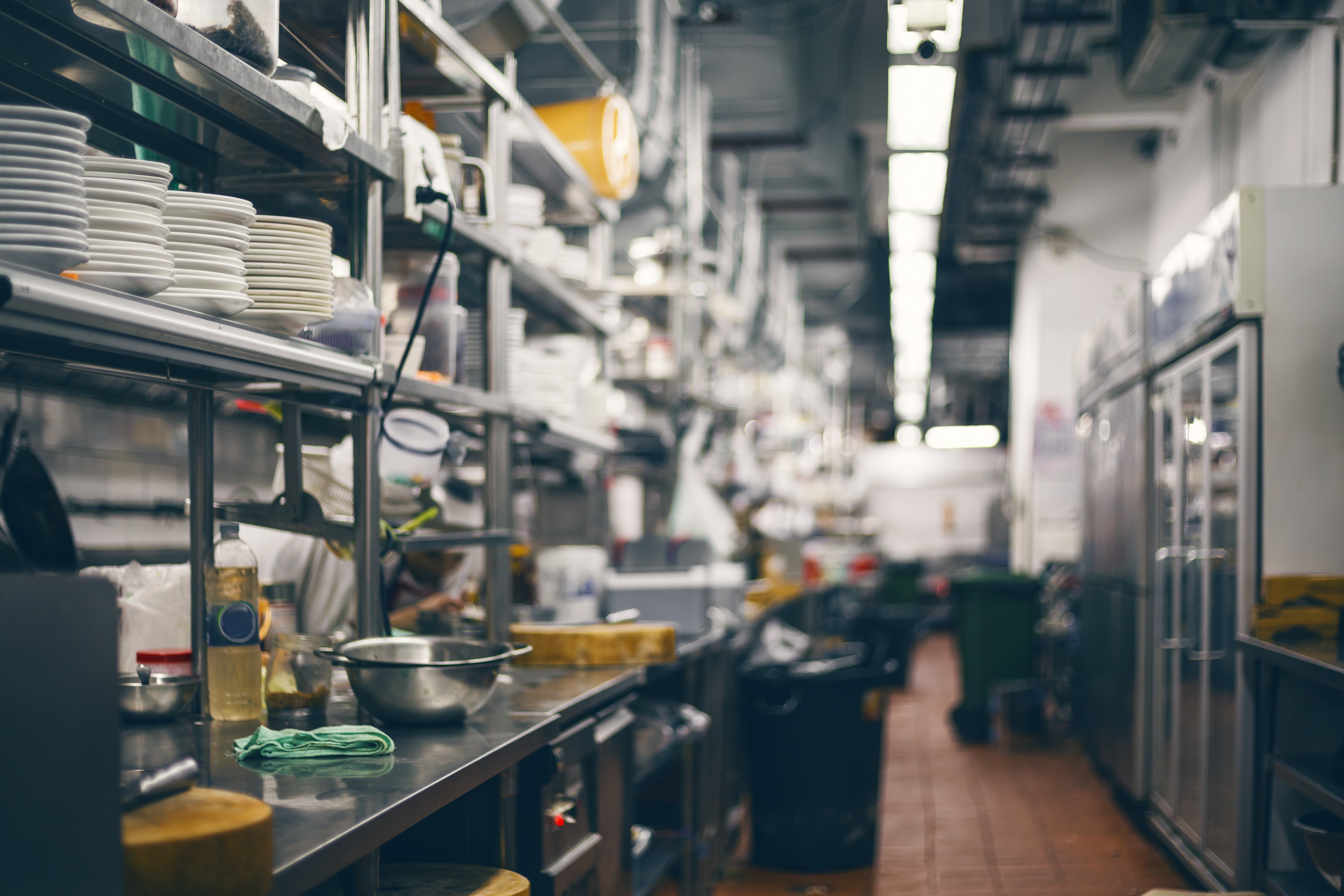 It's important to remember that Jobcase is a network specifically for hourly employees. If hourly employees aren't even searching for restaurant jobs, well, things are getting bleak.
"It will not be easy over this next year," said Shake Shack CEO Randy Garutti about his plans to find workers for the 40 new restaurants the chain plans to open this year.
For restaurant's in Shake Shak's position, opening new locations, of course, is even tougher than beefing up staff at existing ones because workers must be added and trained all at once, which has proven difficult with the current labor shortage.
"We can find good real estate, build beautiful buildings," agreed Fazoli's CEO, Carl Howard. "The issue is if you can find people to join us."
Restaurant Work Was Unappealing Before the Pandemic
How to explain this mass labor exodus from the industry?
Enhanced unemployment benefits, which took effect at the height of the pandemic, are a common starting point for people in search of an explanation, though we don't entirely buy this.
It is true, some people are finding it more sustainable to stay on unemployment rather than return to the restaurant industry. Whether the problem is unemployment benefits being too high or industry wages being too low is for others to determine.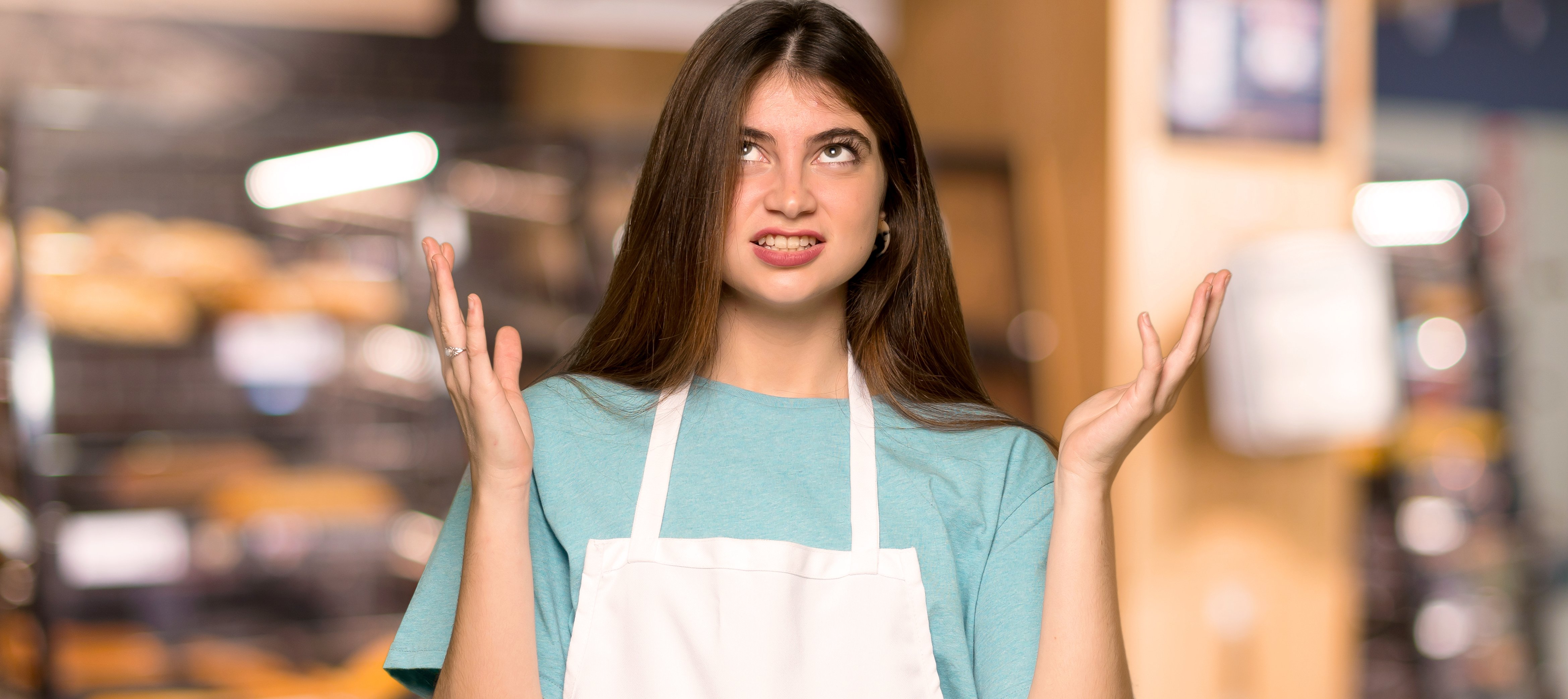 What we do know is that, come September, we will all find out for certain. That's when the enhanced benefits revert and schools open up again. This combination of financial incentive and daytime childcare, some argue, will drive workers back to the industry.
We, however, aren't so sure.
That's because the leisure and hospitality sector has always been seen as the great bastion of minimum wage—a sector that pays low wages to people with few transferable job. In fact, according to the Department of Labor, the sector has had the lowest wages for non-supervisory roles among all major industries for decades.
The sector used to be seen as first-job territory, the place where kids work an after-school job or spend the summer flipping burgers. But as economic stratification has compounded over the last thirty years, this industry has become a primary employment source for working class individuals. And, in a pre-pandemic world, these people were just barely scraping by, struggling to get enough hours to pay the rent, fumbling to find childcare at the last minute because they've been called into work.
The level of commitment a service sector job requires, then, is in no way commensurate with its pay structure. Sure, lawyers and doctors are on call all the time, but they are compensated as such. But restaurant workers have grown accustomed to shuffling their life and schedule around their work life for little benefit and without much opportunity for upward mobility.
But now, for the first time in recent memory, it's a laborer's market and things are going to have to change if restaurants are going to be able to staff up. COVID didn't make restaurant work unappealing, it just gave workers other options.
Money Talks but Are Laborers Listening?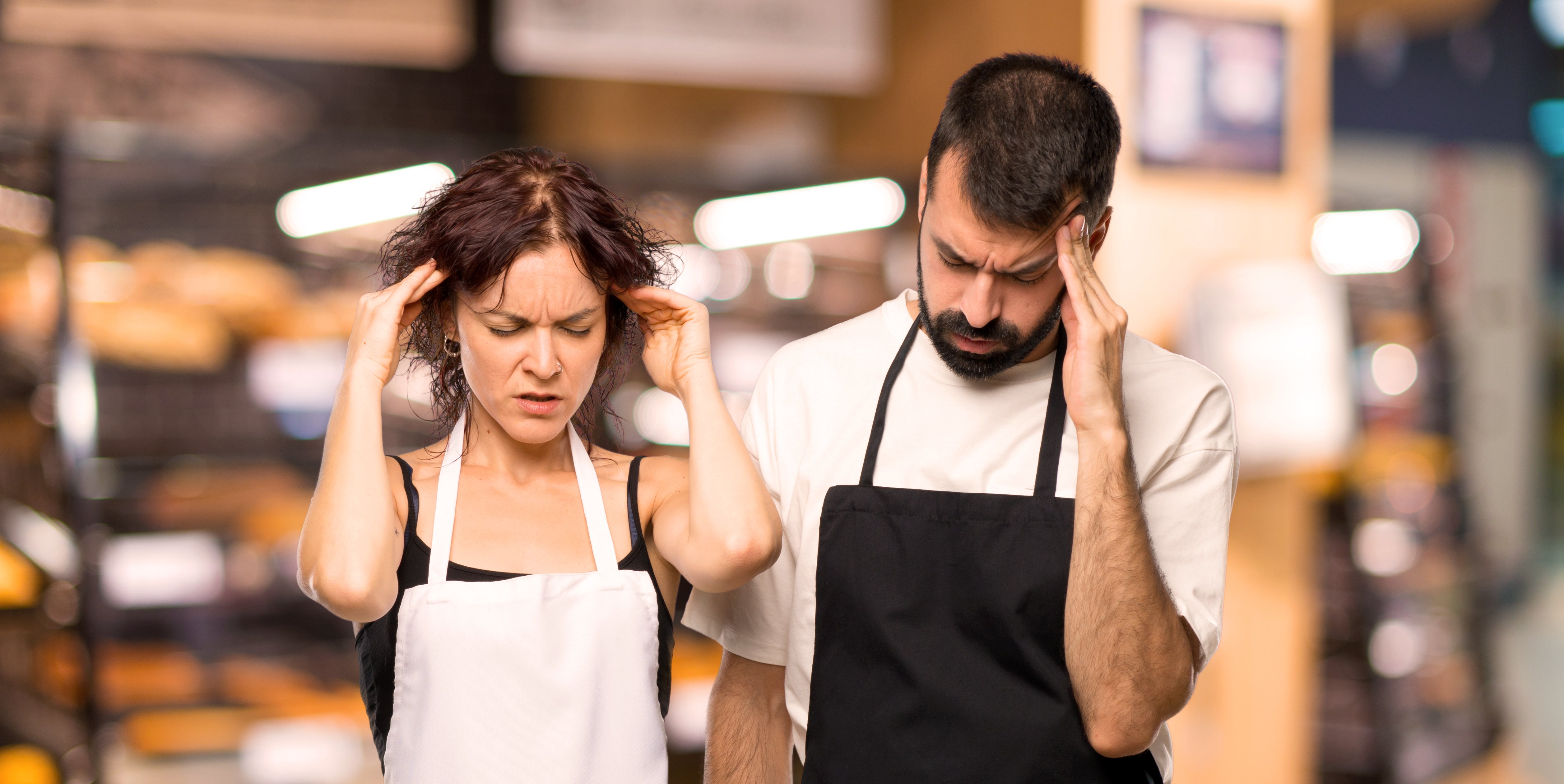 And that means that wages are on the rise.
Indeed, trend-setting chains like McDonalds, Chipotle, and the Darden (operators of Olive Garden among others) are all raising wages to draw workers. Other restaurants are offering signing and/or referral bonuses.
In fact, according to recent federal data, overall hourly wages for nonsupervisory employees in service and hospitality rose more than 11% in June compared to the previous year. This is the most of any job category. If money talks, restaurants are hoping that workers are listening.
Denny's locations are even offering free pancakes for applicants. Referring to the hiring crunch and explaining this unorthodox step, Denny's CEO John Miller said, "It's a great challenge for us." This month, Denny's recruiters are traversing the country in a 53-foot food truck to sell prospective applicants and reach their target of hiring 20,000 new workers.
But, as BTG Wall Street Analyst Peter Saleh points out, it's not just the pay that needs to change to get these workers back into restaurants.
"Workers," Saleh argues, "want more work-life balance and control with respect to when and how they work."
This means more regular and flexible scheduling, and better benefits. Restaurants across the country are beginning to rethink scheduling, offering schedules that are more regular, allow more flexibility, and are less grueling.
It's also why McDonalds is also considering worker perks like emergency child care and transportation vouchers to give employees greater flexibility and support. Meanwhile, Papa John's is spending over $2.5 million on employee bonuses this year. And Chipotle recently increased its mental-health programs. Chipotle is also allowing workers to submit resumes through Tik-Tok.
"We're doing things differently now," acknowledged Marissa Andrada, Chipotle's head of people (yes, that's her title).
Food Service Market Research: The Year Ahead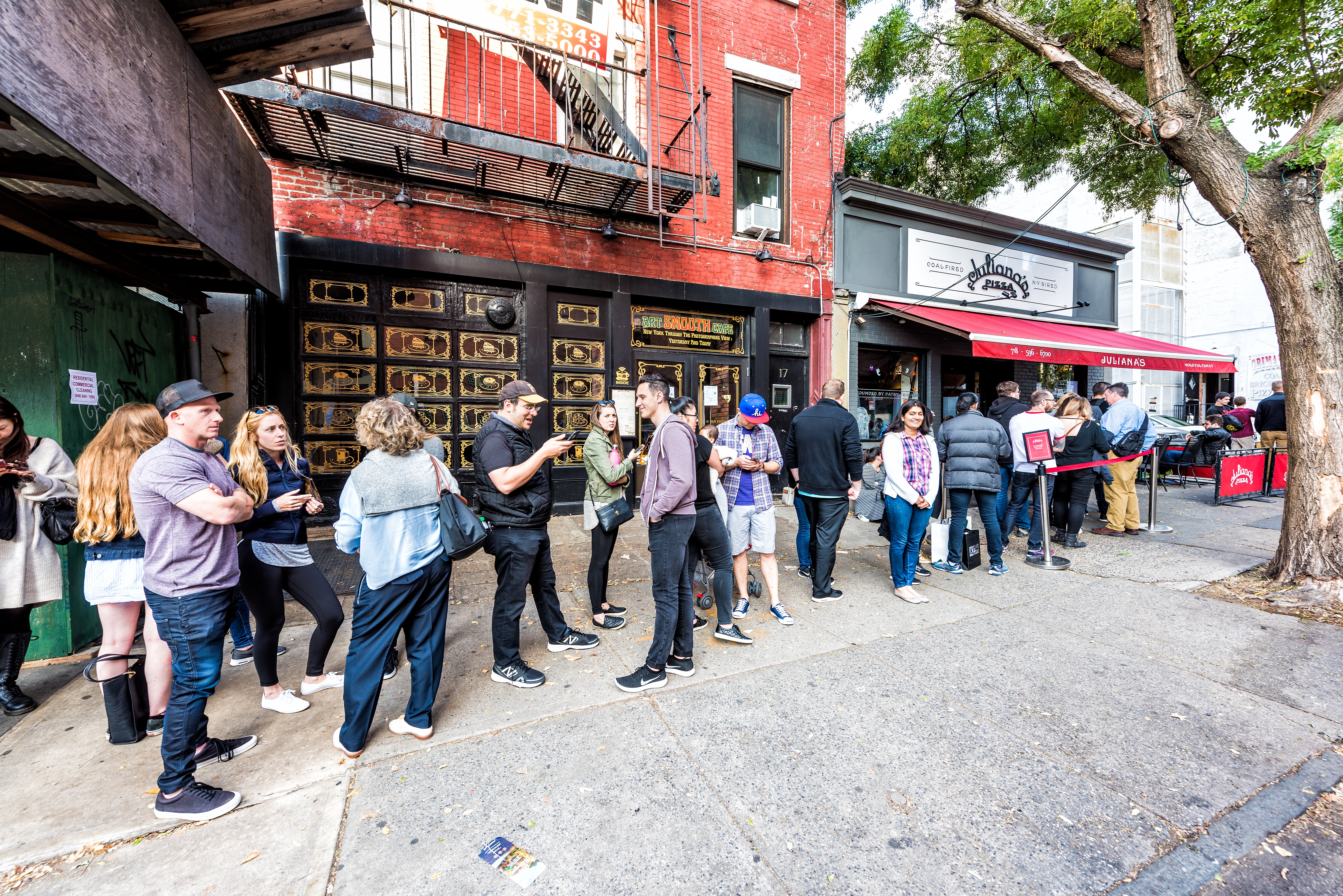 Look, there are some things that food service market research can predict and some that it simply cannot. For example, we can tell you with 100% certainty that any increases to labor costs will ultimately be passed onto the customer. That's how business works.
This will present new challenges to restaurants looking to keep pricing competitive. Without a cultural shift that returns dining out to a rare special occasion as opposed to a part of the weekly routine, consumer demand plus an empowered labor force will always raise prices.
Restaurants should be running market research programs right now to try to uncover their ideal consumer's pricing sensitivity in anticipation of these increased costs. Again, these are exactly the types of questions market research helps to answer.
But then there are things that it can't answer. Like whether the next several months will see new lockdown amidst a COVID resurgence. In this scenario, restaurants will have much bigger problems than a labor shortage.
And that's why, pardon the concluding non-sequitur, we should all be vaccinated and wearing masks.