You'd need a devoted weekly magazine to cover all the news coming out of Amazon's many (many) products, services, revenue streams, and dramas. Their streaming channel is producing some of the best content out there (talking about you, Mrs. Maisel), apparently they are going to rebuild health care from the ground up, and New York's governor is basically doing his best John Cusack Say Anything impression outside Bezos's door.
More interestingly for those in the TrendSource halls, however, is the recent news coming out of Seattle regarding their grocery ventures: they will soon be unveiling a new grocery concept entirely independent from Whole Foods. Why would they double down in the grocery sector, why are they trying to accomplish, and what does all this mean for the future of grocery? Well, load up your digital cart and plan to be home to receive your two-hour delivery of grocery industry market research as we unpack their grocery moves and take stock of the industry's omnichannel state.
Whole Paycheck is for a Fraction of Shoppers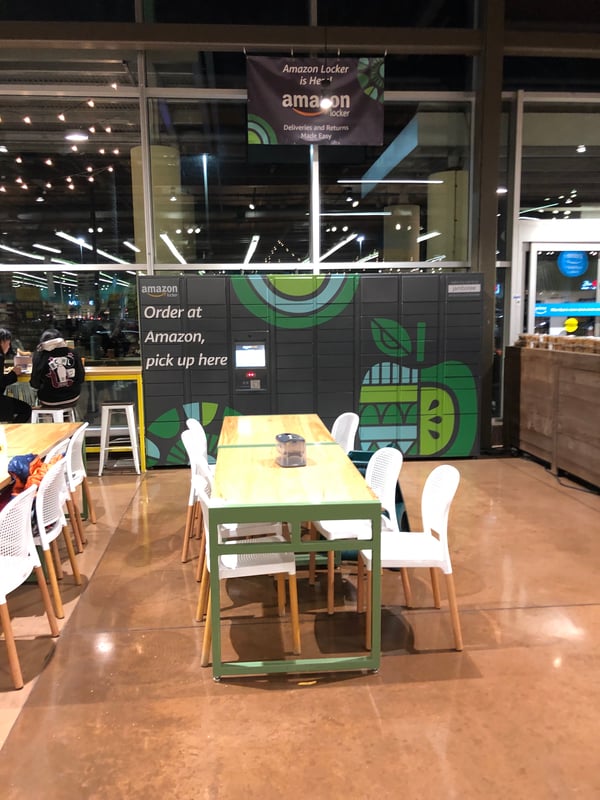 Let's start with Whole Foods, where Amazon's efforts to broaden its market beyond its core segment seems to be stalling.
Having recently embarked on a self-serving undercover grocery industry market research adventure to our local Whole Foods (I needed liquid aminos), I can report that the Prime discounts there are nothing to write home about—in most cases, they're probably not even enough to cover the cost of a stamp. Their most prized sale integration is that, with Prime membership, shoppers are given an additional 10% off items already on sale.
That means that if a bag of frozen shrimp is on sale for $6.99, well, Amazon gives its Prime members an astonishing sixty-nine additional cents in discount.
Of course, this won't chase off the Whole Foods devotees—it remains the go-to location to find highfalutin, sustainable, organic, and pretentious fare (just the way I like it). It is a temple of trusted products, kindly killed animals, and unvarnished vegetables. Seriously, that butcher window is like a living art piece and their produce section remains the stuff healthy dreams are made of.
But devotees aren't the target audience for Amazon and not nearly enough people have been sucked into the Whole Foods orbit. Under Amazon's ownership, Whole Foods did cut prices on some popular items, but when salmon goes from $9.99/lb to $8.99/lb, it's not as though it has suddenly become the market of the people.
A New Market
And in order to truly take over the world, you must be accessible to at least most of the people in it. Sure, the Whole Foods purchase put Amazon in close proximity to something like 85% of the nation's population, but what good is proximity when it does not come with accessibility or interest?
That's the reason Amazon may be opening an entirely new grocery store concept, one completely distinct from Whole Foods banner and brand promise. According to early reporting, the concept is expected to go live in Los Angeles by the end of 2019, with Chicago, Seattle, Philadelphia, DC, and San Francisco to soon follow.
Yup, that's right: Amazon will soon provide consumers the industrial processed food products their stomachs crave, and their wallets can withstand.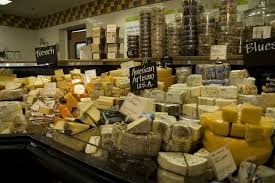 Despite Amazon's best efforts (if that's what an additional 10% discount is called these days) to centralize and normalize Whole Foods amongst everyday consumers, the Whole Paycheck moniker continues to stick (and apply). And they have to be careful—they can't go so far to the middle that the Froofies and Bougies are turned off. So rather than try to make Whole Foods the store for the whole country, they are splitting the difference, looking to operate two different banners, one replete with artificial colors, the other entirely natural.
They are not going to start building these bad boys from the ground up—that would be inefficient and require regional penetration. Instead, word on the street is they are looking to acquire regional brands with roughly twelve stores to their name. That's right, somebody's buy-out dreams are about to come true.
Turns Out 365 Is Not Forever
This isn't the only grocery news coming out of Seattle—we recently learned Amazon plans to shudder the small-format Whole Foods 365 banner, which was in its early infancy at the time of the Amazon acquisition. There were plans to open 22,000+ 365 stores (not to be confused with the Everyday Value 365 private label brand which is alive and well) thought to attract millennials and more casual daily traffic. But only nine Whole Foods 365s have opened and now comes news that there shall be no more.
Existing locations will return to normal (albeit smaller) Whole Foods stores, changing their signage, product assortments, and back-end distribution. It is unlikely they will be able to fit things like a full-service meat counter in there, but other and that, the stores are being brought in from the cold.
Why the move? Amazon simply has too many items in its grocery basket and needs to keep its focus on what really matters.
Grocery analyst par excellence Phil Lempert agrees: "[Whole Foods 365] really didn't have a place to fit in what I think is the plan that Amazon has…It's logical to convert these few stores into Whole Foods…They're focused on Amazon Go, those stores, and they're focused on delivery."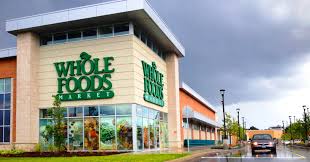 Grocery Industry Market Research: The End Game and My Five-Second Secret
But it's small minded to assume that Amazon wanted to or thought it could make Whole Foods into America's grocery store. Their expansion into grocery was not about quick wins but about experimentation and education.
In the end, their move into grocery is a deliberately slow effort to destabilize and restructure distribution channels, while seeing how much wiggle room they have with margins (not a lot, it seems thus far). They are learning how to move fresh goods across distances without spoiling them or bankrupting themselves. Each day, they get a little closer.
Trust us, you will know when Amazon fully arrives in grocery. That day is not today, it's probably not even tomorrow. But they will soon be operating three different omnichannel grocery operations if you include Go.
It seems likely that all three will have some form of cashierless technology and the mere fact that Amazon is preparing to unleash this tech in Whole Foods speaks to the strides it is making in efficiency and accuracy (Whole Foods, of course, has many, many more SKUs than Go).
So, yeah, anybody remember the Amazon phone? Or when they tried to make their Kindle Fire tablet a thing? Not everything works the first or even second time around for Amazon. And yet they redefine nearly every industry and space they aim to penetrate (including my home because, straight up, Alexa knows all my secrets, like why I set alarms for five seconds every day). If you are waiting for them to fail, you are wasting your time.
Think of Whole Foods as their first foray, a "let's get acquainted" kind of introduction to the grocery industry. Put in your grocery industry market research to stay ahead of the omnichannel game because with this new banner, the time for introductions may be rapidly ending.