Last night, my boyfriend surprised me with sushi. For my birthday, he'd planned on taking me out to one of LA's hottest sushi spots (SUGARFISH!) but, obviously, our state-imposed lockdown rotted that plan before it even got out of the water. So, though he said we would just postpone (you know, till things get normal again) he was actually making magic happen, ordering a birthday boy's feast to-go, paying a little extra for a rushed delivery, and getting it all done without my knowledge.
No, I am not trying to gush about my old man (ok, only maybe just a little), but rather point this out: That scenario right there is the kind of thing restaurants are hoping for and need. Because today, we are turning back to the food service industry where the coronavirus has crushed on-premise dining and, barring an unlikely quick end to the pandemic, where only delivery and takeout offer hope. At TrendSource, we have been crunching the food service market research data and have found that off-premise dining channels have not thus far rewarded this hope. What follows will be an assessment of current events animated by this data stream.
How COVID-19 Has Impacted The Restaurant Industry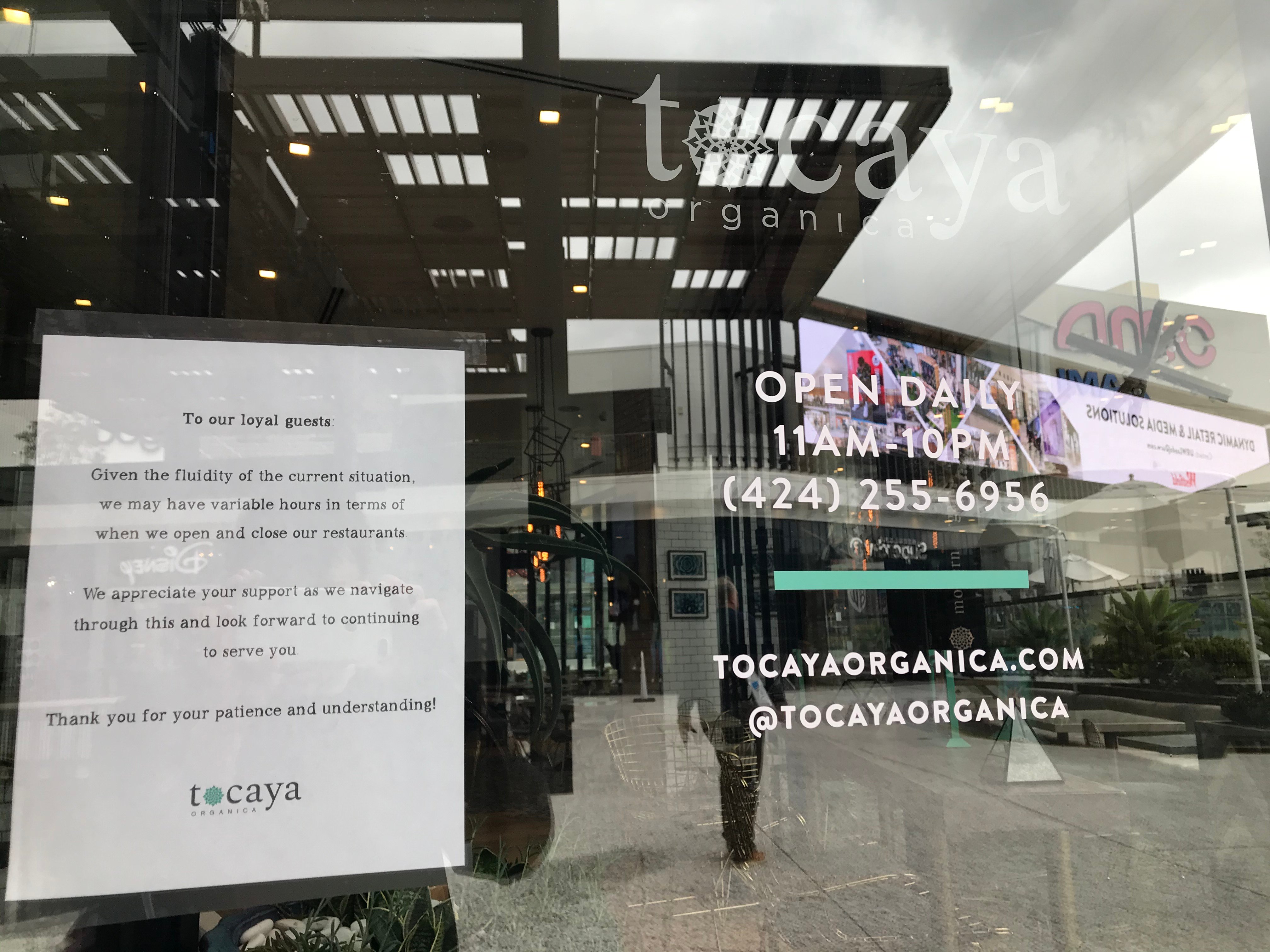 For employers and employees in the restaurant industry, this already feels like the breaking point. You are likely already familiar with how bad it has gotten out there, for independent restaurants and chains alike, but this excellent longform piece by Bon Appetit offers an exhaustive (and emotionally exhausting) examination of the last two weeks in the food service industry.
Consider that in the nation's hardest hit city thus far, New York, roughly 9% of the workforce is in the service industry, where people aren't just living paycheck-to-paycheck but often shift-to-shift. Social media campaigns to support local restaurants' delivery and carry-out services to keep them afloat have emerged from Boston all the way to Alabama, as have nonprofits and charities to support already furloughed or laid-off industry workers.
Consider one restaurant giant, Landry's, which operates 600 restaurants nationwide with banners including Morton's, Mastro's, Claim Jumper, Bubba Gump, and many many more. The group is losing an average of $1 million/day in lost restaurant sales owing to coronavirus. As its CEO Tilman Fertitta pointed out, "That last million in sales is your most profitable sales. It's just like any business. That's where your heavy profit is."
According to Fertitta, strain has most heavily been felt in urban areas with stricter quarantine orders and tourist destinations where travel restrictions, self isolation, and social distancing have all but vaporized in-store sales. Throw in the widespread cancellation of conferences, corporate events, and sales kickoffs (think how many times you've ended up at a bar and grill near the convention center of whatever city your conference ended up at that year) and it's easy (and painfully hard) to see how Landry's has dropped $1 million in sales each day for almost two weeks.
With in-store sales plummeting, there is hope across the industry that customers will continue to patronize their favorite locations during quarantine, using third-party delivery or a streamlined pickup/takeout service, moving their brick & mortar spend into off-premise dining. But is this hope reasonable or merely hopeful? Are customers increasing, curtailing, or maintaining their restaurant spend and how much of it has moved to off-premise channels?
COVID-19 Food Service Market Research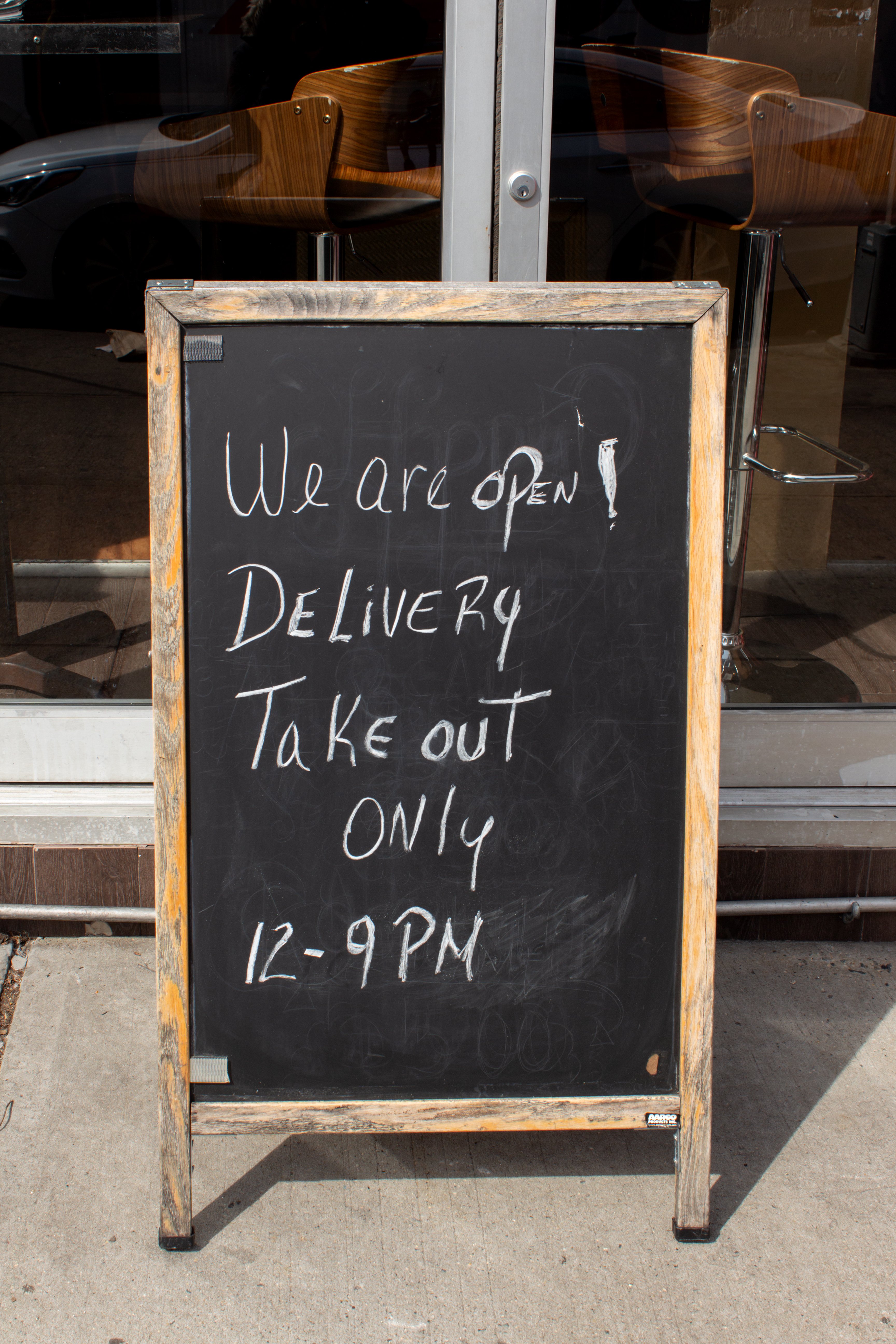 Food service market research goes a long way in answering these questions.
We've been running surveys daily to track how consumers are responding to this pandemic, supplying our clients with up-to-the-minute, data-driven insights; I am going to share some of our recent findings to add depth and precision to the conversations around food service and coronavirus.
According to our recent data related to takeout and delivery:
State-implemented lockdowns have certainly impacted dine-out numbers, but patrons are dining out less on a nationwide scale. 56.8% of consumers have stopped dining out at restaurants entirely, while 27.9% have reduced this behavior.
28.8% of consumers have stopped ordering takeout entirely and another 27.9% have reduced takeout consumption. Surprisingly, only 11.7% of respondents have increased takeout spending in recent days.
A whopping 35.1% of respondents have stopped using restaurant delivery services altogether.
Yikes, right? Let's start with that last number, the really painful one: 35.1% of our respondents have stopped using delivery services altogether. There are several possible explanations for this--saving money during uncertain times by cutting discretionary spending is certainly understandable, as is the fear that all outside people and objects are potential and contaminants, meaning delivery, in the eyes of many, may not be worth the risk. Regardless, customers already familiar with restaurant delivery are pulling themselves out of the market instead of throwing themselves further into it, and that is cause for pause.
Also concerning, only 11.7% of respondents have increased their takeout spending. People, at least in these earliest days of quarantine, are cutting restaurant orders across channel, meaning on-premise and off-premise are both taking a hit.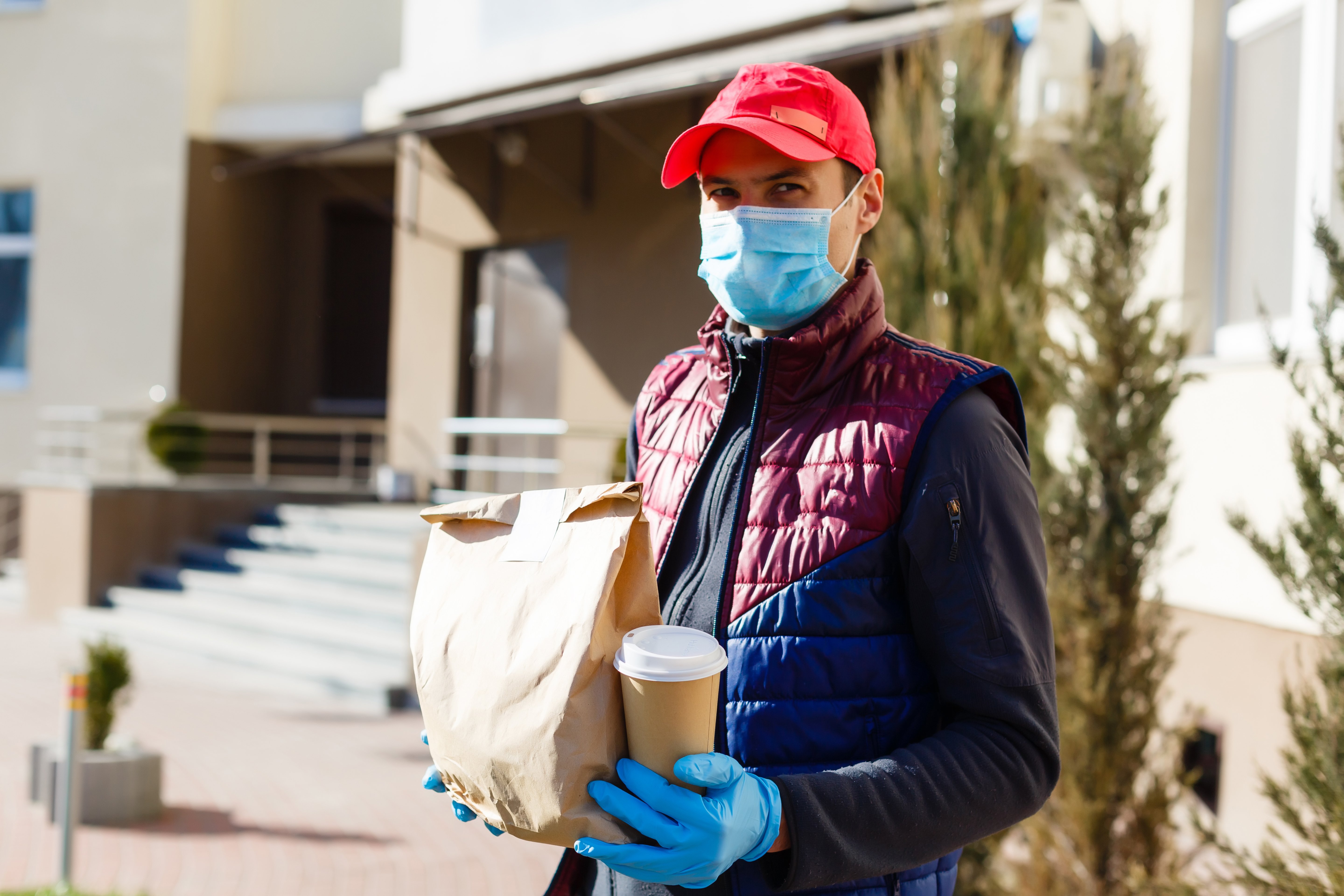 This data squares with news out of Darden Restaurants, where takeout sales have seen a double-digit increase, but that increase has done little to keep comps positive. According to CEO Gene Lee, during the week March 8-14 same-store sales were down at each of their flagship brands: 18.9% at Olive Garden, 15.9% at LongHorn Steakhouse and 27.7% at the company's fine-dining restaurants like Capital Grill.
Those numbers are tough to look at but the frightening part is they could get worse before they get better. A lot worse. If all of Darden's restaurants are closed because of the pandemic, the company would burn through its cash reserves and emergency resources at a rate of $40 million to $50 million per week, Lee said.
It may sound crazy to some, but now is the time to be putting in as much food service industry market research as possible. Rapid and real time reporting means that restaurants can access data that is relevant today, not yesterday, making informed decisions at the speed circumstances demand. Sustained market research engagements further prepare restaurants for an uncertain future in which, when the pandemic and panic have lifted, they must convince customers to come back.
Thinking about tomorrow's fires can feel pointless when it feels like your kitchen is burning down, but every restaurant is facing the same climate and conditions on the ground. It's the ones that invest in the present and the future that will likely set themselves apart.
Counting on people like me and my boyfriend to keep restaurants afloat is unwise. We are admittedly atypical.