Welcome back, you marvelous miracles of market research! Market Research 101 is back in session, and, having already talked about customer intercepts and panel surveys, it's time to move into focus groups. People often confuse focus groups and panel surveys--we are here to sort out the difference.
What are focus groups, what should focus groups be used for, and how are focus groups different from panel surveys? Let's get to it!
What is a Focus Group?
Focus groups are a qualitative market research methodology executed in a controlled environment. Market research companies like TrendSource assemble groups for in-person research, allowing businesses to ask them questions about their products, services, and marketing initiatives.
We all have a picture in our head of focus groups. They usually involve a stoic moderator, a two-way mirror, and a group of everyday people speaking truth to corporate power. And, well, a lot of that is how it works. But focus groups are also so much more than that.
What are Focus Groups For?
Focus groups can be used to provide qualitative data for a wide range of pertinent questions, offering insights for product development, customer experience, and marketing and advertising initiatives. They provide a depth of inquiry and insight that few other methodologies can rival. Sure, they are complex and require a lot of legwork, but when businesses need answers to complex questions, focus groups often are the answer.
With TrendSource's help, focus groups can offer insights for:
Understanding how customers engage with products in real time—if you are a toy manufacturer, assemble a focus group of children and watch them play with your toys, asking them questions along the way.
Mapping the customer journey, understanding how people first hear about your brand, how they currently perceive it, and what they would like to see down the road.
Product development through things like the good ol' fashioned taste test. For food service and food manufacturing, this can offer insights at every stage of research and development.
Understanding, broadly, what customers think of your business and how proposed product and marketing initiatives would change that opinion.
Validating previous initiatives, getting in depth answers about how your campaigns and product launches have landed.
Much, much more!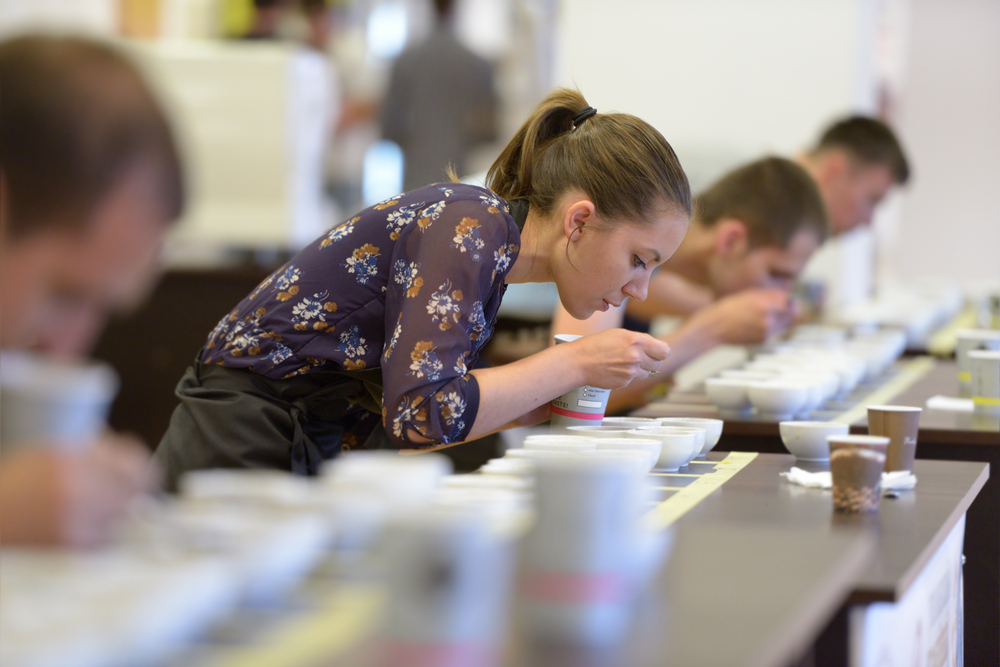 How are Focus Groups Different from Panel Surveys?
Focus groups and panel surveys are both in-depth qualitative market research methodologies. There are, however, key differences between focus groups and panel surveys:
Whereas focus groups are always conducted in-person, panel surveys are always conducted online.
Panel surveys are a longstanding engagement where questions can be put to the panel at any time and will be answered online. Focus groups, on the other hand, are often times one-offs, meaning a new focus group is assembled for every session.
Focus groups are generally more costly than panel surveys to assemble but, when certain types of research questions must be answered, they are necessary and entirely worth the cost.
Focus groups allow for coordinated product testing while panel surveys do not. Since everybody in the focus group comes to your controlled environment, it is easy to give them all the new product your business is testing. In panel surveys, where respondents are all at their own homes, this would only be possible through shipping and can't be executed simultaneously.
How TrendSource Does Focus Groups
We will give it to you straight: focus groups are hard to build, hard to maintain, and hard to execute. TrendSource's 30 years of market research experience can help—TrendSource will bring the focus group to you, wherever you are and wherever you need it.
And however you need it too. We can build for specific demographic segmentations, brand relationships, and stages in the customer journey, giving you the people you want to get the answers you need.
TrendSource guarantees 100% coverage and completion, 100% of the time and focus groups are no different. Let us help you bring your questions and answers into focus.