The mall is dying. Anchor stores are falling like flies as hordes of customers move their purchases online. Particularly problematic are malls in "distressed retail areas" where stores have pulled out, structures have wasted away, and property values have plummeted. Of such distressed malls, Don Wood, CEO of Federal Realty Investment Trust, said, "They will just stay there and get worse and worse over the next 20 years."
Yet across the country, developer José de Jesús Legaspi has repeatedly disproven this prophecy of doom. By converting dying malls into Hispanic cultural shopping centers specifically catering to the needs and interests of the nation's largest ethnic population—with a collective spending power of roughly $1.5 trillion—Legaspi has turned recession into opportunity.
Where Others See Distress, He Sees Opportunity
Here's how it works: Legaspi seeks out large Hispanic communities in states like Texas, California, Arizona, and Georgia and then purchases a fledgling mall in an adjacent distressed area. Into these malls, he constructs a plaza with seating and a stage—by providing common sitting areas, Legaspi defies popular wisdom regarding mall construction, which is predicated on keeping consumers standing and walking into stores.
Instead, the plaza hosts an array of cultural, social, and civic events. These include "occasion based marketing" opportunities like holiday celebrations (Hispanics celebrate way more holidays than Euro Americans), insanely popular Sunday Mariachi concerts, and civic events like health fairs and voter registration. This gives the mall the feel of a public square, a center of cultural and social life. "We're selling ambience; we're selling an environment," Legaspi has said.
Culture as a "Virtual Anchor"
This environment proves a powerful draw for a consumer base often ignored by retailers and marketers.
"Part of our mission statement is to embrace our communities…José really believed that culturally directed marketing could act as a virtual 'anchor' or magnet that draws people to our malls," said one of his business partners. "So using cultural marketing as an 'anchor' is really just understanding and appreciating the market that we reside in."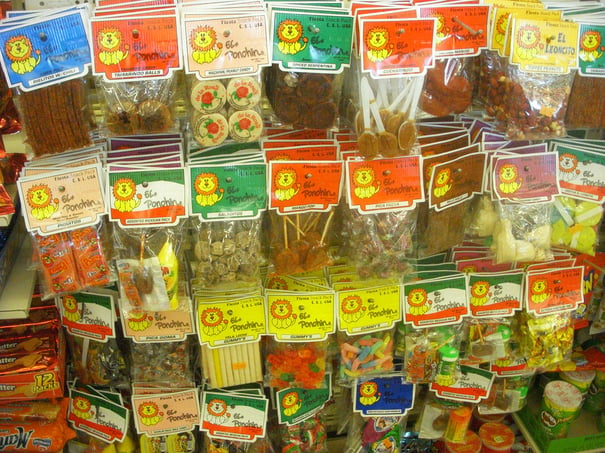 This idea of culture as a virtual anchor should not be overlooked. Rather than trusting big-box department stores to draw consumers, Legaspi's malls bank on the idea that its consumers want a space to gather together, and that once you draw them to the plaza, the rest will come naturally.
Those drawn in find Hispanic-oriented big-box retailers such as La Curacao department stores and El Tapatio supermarkets alongside traditional stores such as Burlington Coat Factory and Ross (where sales associates speak Spanish, of course). Specialty stores and kiosks sell quincenera and communion attire, western ware, and other culturally specific goods like Mexican candy and dried chiles. Mall operators even train retailers unfamiliar with targeting Hispanics, and also pool funds to pay for concerts and other events.
Dropping Anchor in Rich Waters
Community and culture are all well and good, but do these malls make money?
Oh yes. Consider La Gran Plaza, Legaspi's development in Fort Worth. When he purchased the location in 2004 (notably before the 2008 recession), only 20% of its 1,200,000 square feet were occupied; within two years, it was at 80%. It is now well over 90% capacity.
Or, consider that each of his locations have increased sales per square foot between 8% and 30%. Moreover, Net Operating Income (NOI) at his Desert Sky (Phoenix) location has more than doubled over the past ten years and averages 5% growth annually.
These results are as much a credit to Legaspi's business acumen as they are testimony to Hispanic's ascendant purchasing power.
A Growing Market
Legaspi's Hispanic malls are just the beginning of a retail strategy sure to evolve as the Hispanic market grows even larger. The United States is already the largest Latino economy in the world. One quarter of all millennials are first or second generation immigrants, and Hispanics make up more than half of them.
Indeed, according to Legaspi, the malls are, "part of a broader phenomenon of the growth of our community, of its people, its votes and its money." Considering his sales figures and current demographics, it's tough to argue.