Go ahead and add Ronald McDonald and Travis Scott to the list of unlikely 2020 team ups, as the world's hottest rapper and the world's biggest burger joint recently unveiled a limited time promotion, the first celebrity-branded meal at McDonald's since the Michael Jordan extra value meal in the mid 1990s.
The Cactus Jack (named after Scott's childhood nickname and record label) will be available from September 8 until October 4, and comes with what is purported to be Scott's favorite McD's special order: a Quarter Pounder with cheese, bacon, and lettuce; medium fries with barbecue dipping sauce; and a Sprite. McDonald's is more than happy to propagate the lore in its press release, describing Scott as a lifelong McDonald's fan who made it big but remembers where he came from: "Travis is a true McDonald's fan, having grown up visiting our restaurants in Houston, not to mention one of the biggest musical acts and cultural icons in the world."
This might seem merely a whimsical summertime promotional play, but there is so much more going on here, namely a reversal of McDonald's previous millennial-baiting strategies. So, let's look at the food service market research guiding this endorsement deal, what it says about McDonald's evolving relationship with younger consumers, and what it tells us about the post-pandemic food service landscape. And let's do it while bumpin some Astroworld.
Travis Scott, The Highest in the Room, May Elevate McDonald's Millennial Cache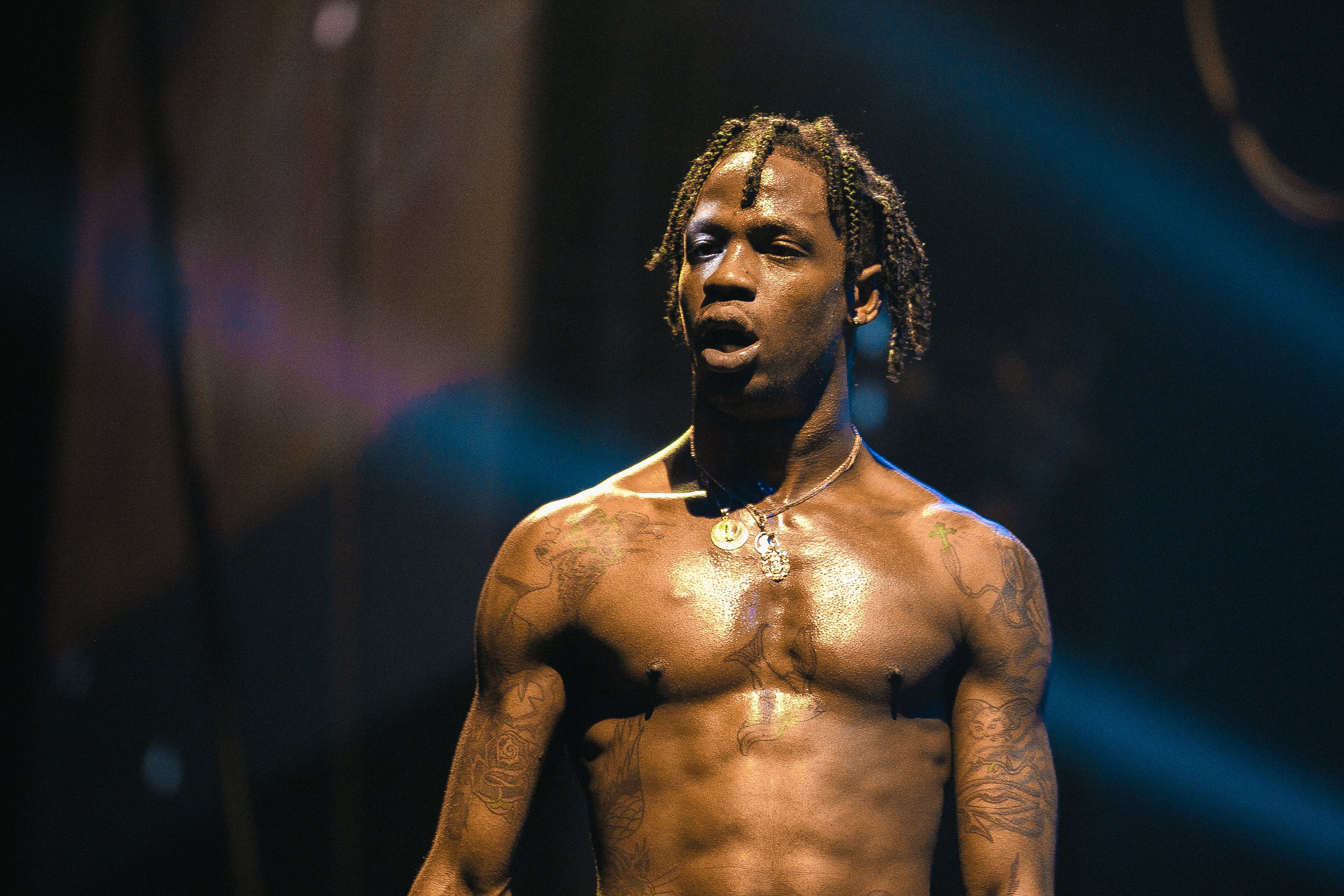 Look, it's hard to overstate just how big of a star Scott is right now. In the pre-COVID world, he secured the top headlining spot at Coachella's 20th anniversary music festival, as sure a sign as any of true cultural ascension. He's won Grammys, produced some of the biggest songs of the last five years, and managed to draw 12.3 million viewers to a virtual concert within the popular Fortnite video game (it was really fun!). His live sets are legendary, he is part of the world's most famous on-again-off-again couple, his Nike line is likely the most hyped shoes in the market, and his taste and stylings are generally infectious.
And it's not just how very popular he is, it's who he is popular with: younger millennials and Gen Z-ers whose lives are seemingly scored to his music.
Marketing and Advertising Market Research: Social Media Matters
And McDonald's would like that soundtrack to include shoutouts to the quarter pounder. Yes, Scott released a proper promotional statement ("I couldn't be more excited to bring the Cactus Jack x McDonald's collaboration to life. We are bringing together two iconic worlds.") but that's not what McDonald's is paying for. No, they are far more concerned about his social media presence.
To that end, the musician recently tweeted, simply, "CACTUS JACK FOR MCDONALD'S." Yeah, that's the good stuff.
To understand the value of this tweet, it is important to understand how Twitter users see their timelines. Corporate-sponsored ads are labeled as "promoted" and quickly scrolled past; corporate accounts, while sometimes cheeky, are obviously promotional. So, McDonald's traditional paths to users' timelines have been limited--they can get into people's feeds, but find it hard to cut through the clutter. Yet, when somebody like Travis Scott pops off a tweet from his personal account about a new Quarter Pounder meal, everybody who follows Scott sees it.
McDonald's foods have inserted themselves into user's feeds, and that alone is probably worth whatever they had to pay to make this promo happen.
For what it's worth, McDonald's is also paying for Scott's reputation as uniquely authentic. If he says he likes something, people believe him. His endorsement does not appear to be available to the highest bidder like, say, that of a Kardashian, but rather born out of a genuine (if nostalgic) appreciation for the product. He grew up eating it and now he's repping it.
Food Industry Market Research: McDonald's has Been Having Some McProblems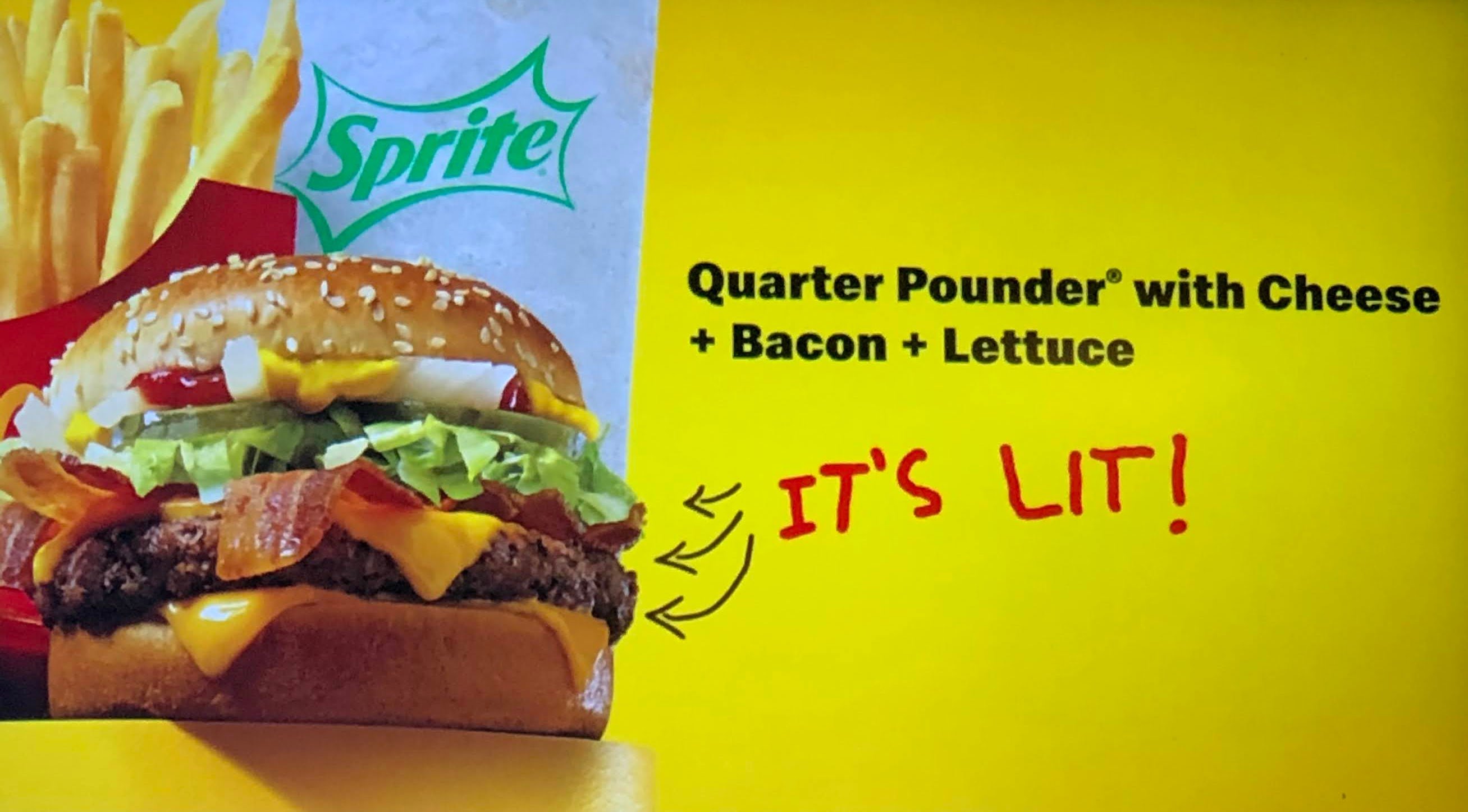 This promotion couldn't come at a better time for McDonald's, which has been going through some tough times. Though, as we previously described, their and other QSR fortunes have been better relative to the broader restaurant segment, McDonald's has obviously had its fair share of bad news.
First, there are the very serious allegations against its former CEO, and the whole situation has gone from bad to worse (especially troubling: accusations that the company's HR director looked the other way as women began to complain). There has been infighting and lawsuits and public statements and, yeah, it's just ugly all around.
Then there are the pandemic problems, which the entire food service industry shares. For example, the chain plans to close over 200 underperforming locations by the end of the year, partially in response to the pandemic but also owing to pre-COVID slowdowns. COVID has, however, brought quarterly revenue down by one-third, which when measured against other restaurant segments is palatable but nonetheless troubling.
McDonald's has also found itself at the center of several labor disputes during the pandemic, with employees walking off the job in protest of unsuitable health and sanitation precautions.
With these last two issues, at least, McDonald's hopes it is turning the corner, with its CEO telling analysts, "In many markets around the world, most notably in the U.S., the public health situation appears to be worsening. Nonetheless, I believe that Q2 represents the trough in our performance as McDonald's has learned to adjust our operations to this new environment."
And they'd like Travis Scott to help them do it.
Food Service Market Research: The McDonald's Kids Are Grown and Gone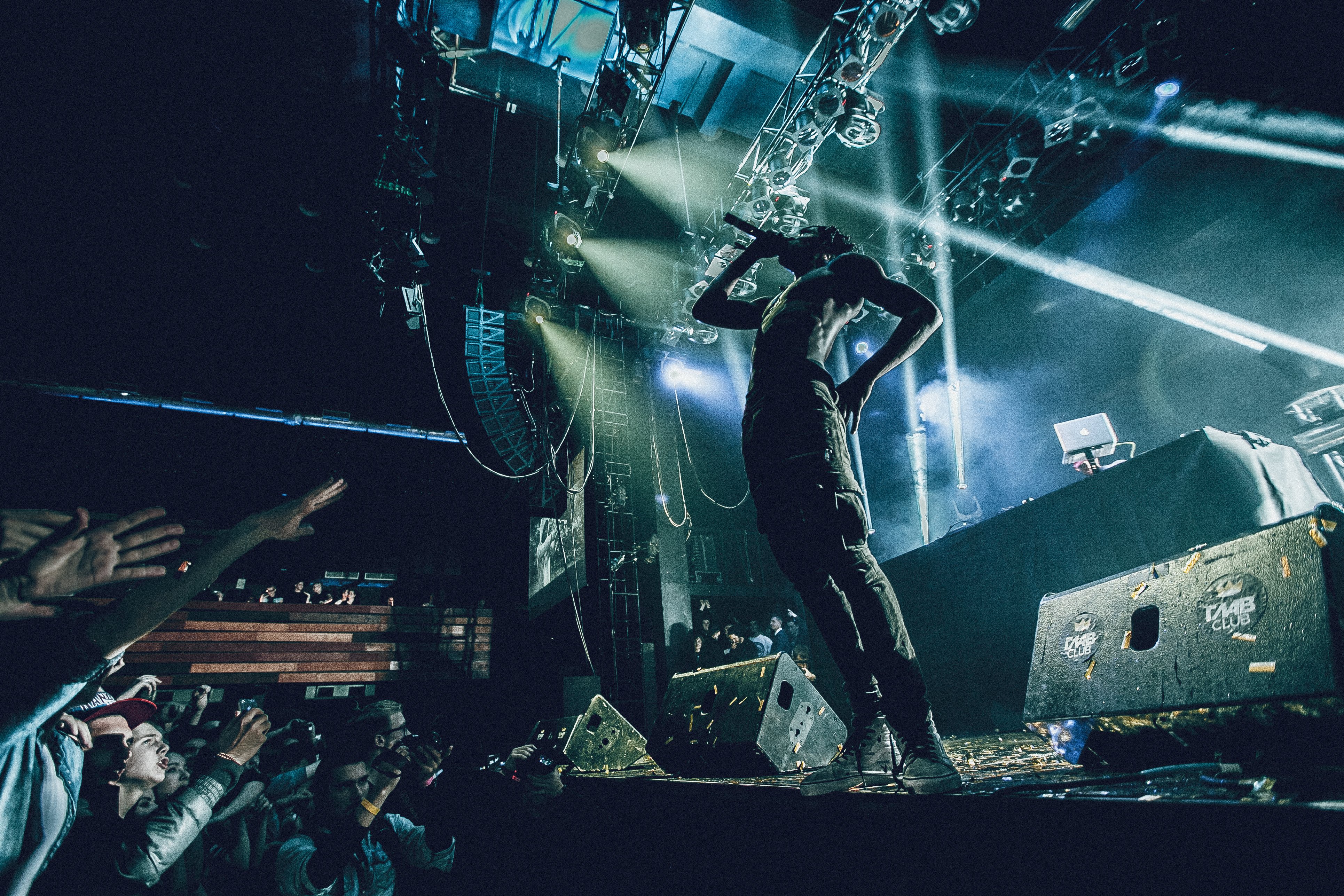 Any blueprint for future McDonald's success must find ways to engage younger consumers, and McDonald's has long known they had a youth problem. Back in 2017, Forbes wrote a feature on the company's push to court millennials, noting at the time that a recent survey showed only 20% of millennials had ever tried a Big Mac.
At the time, the plan was to get better--to follow Shake Shack and the better burger trend millennials already loved. McDonald's wanted to get fresher, more inventive, and healthier. This was the era of the sriracha burger, of replacing margarine with butter, and with seemingly endless menu options all trying to catch lightning in the millennial bottle.
Well, as you probably already know by now, McDonald's changed their tune on that one faster than that insane beat shift in Sicko Mode.
Instead of changing the menu to court millennials, McDonald's has realized, they need to find ways to connect younger consumers to their core offerings. It's not about reinventing the Big Mac to suit Gen Z taste, it's about reinventing the way Gen Z sees the Big Mac. It needs to go from being Grandpa's cheat day indulgence to an unabashed youthful pleasure, and that's a long way to go.
McDonald's hopes Travis Scott can help take them there, and this is not something they are shy about. As the company's CFO told Complex: "From his impossible-to-get Nike sneaker line, to a cereal collab with General Mills that sold out in 30 seconds, to a record-setting virtual concert series inside Fortnite, Travis Scott is the definition of big in culture. He will resonate and spark excitement with our youthful multicultural customers, and has a few surprises to delight our crew and ensure they are part of the excitement."
(Spoiler alert: that "surprise" for the crew is that Scott has redesigned uniforms for the workers to wear during the promotional period; also, side note: we are just going to ignore that cringe-worthy way he said "multicultural customers" as though there are youthful monocultural customers and they are the norm).
So, maybe Eater wasn't too far off when they glibly chided that McDonald's should have named the promo meal the "please millennials and gen z, take an interest in us" special. But McDonald's is fine with us all having a laugh at their expense so long as their expensive gambit works. It's like the old guy at the club--you can laugh at him all you want, but he's having the time of his life so who's laughing now?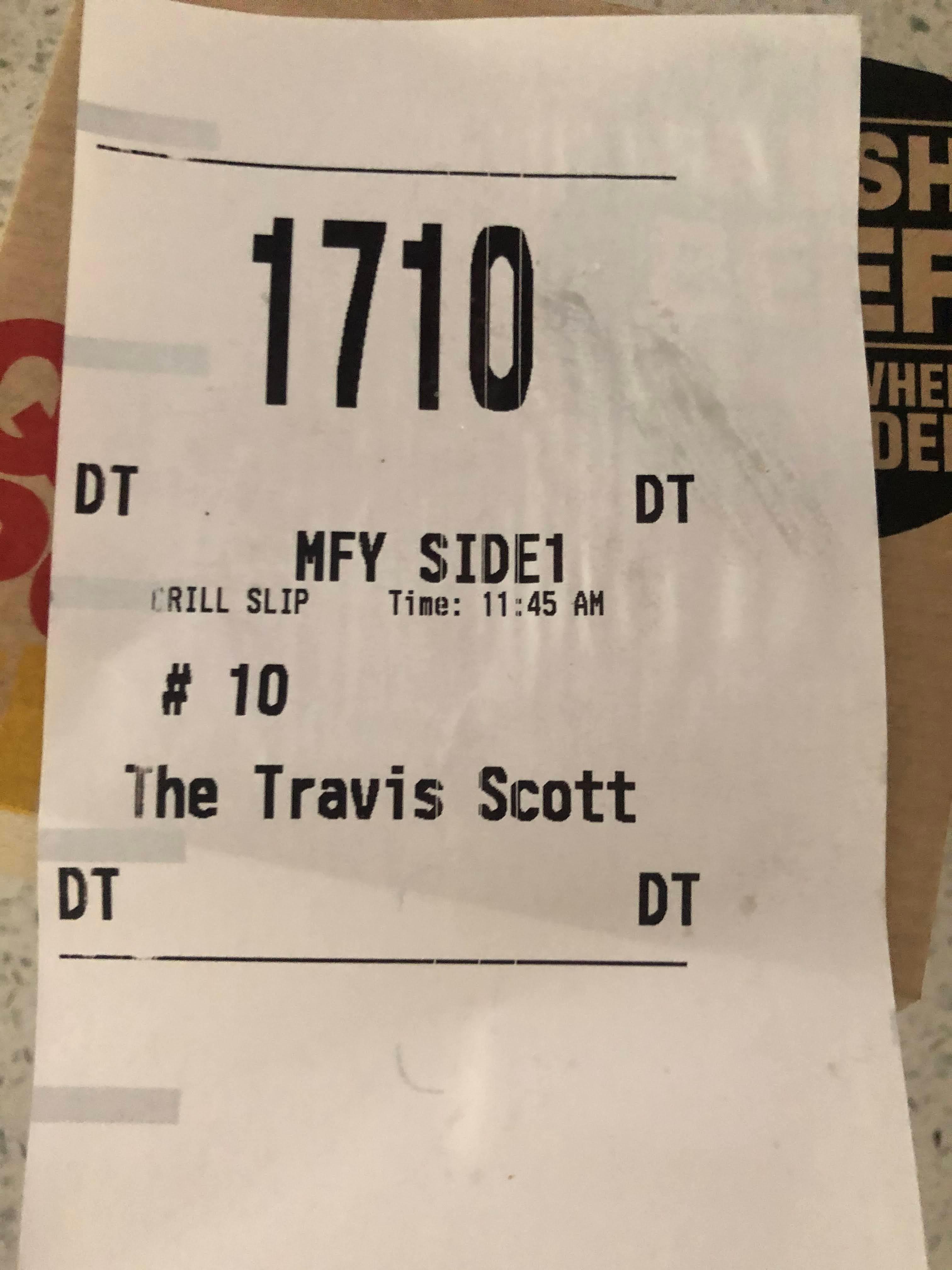 And, so far, McDonald's has reason to laugh.
Since the meal debuted, Scott famously drove his Ferarri to a SoCal McDonald's to surprise drive-thru customers, he's directly engaged fans through Twitter who are showing off their Cactus Jack combos, and the campaign has already inspired some great memes.
Sure, some franchisees are already pearl clutching over the promotion, complaining about Scott's explicit songs (there is no word if they also want kids to get off their lawn and turn the music down) but fooey, this one is for the youngsters.
It is also, apparently, for the young at heart. I just finished my first Cactus Jack combo.