JC Penney's is trying not to be your grandparent's department store. The ageing and endangered chain of department stores opened a new concept last week in Hurst, Texas, roughly 45-minutes away from their corporate headquarters in Plano.
There, customers will find a reimagined retail space with new services and amenities, spas and salons, food and beverage options, lounges galore, and children's entertainment spaces, all in the name of drawing and maintaining sustainable foot traffic and sales.
While we don't think this alone will bring JCP back from the brink, we sure are going to have fun writing about it. Frankly, we are only allowed to write one blog per quarter on fashion retail (lest this devolve into a single vertical blog) so we are pretty darn excited to revisit this retail institution of our youth, where not so long ago we were hiding in the clothing racks from our parents.
Honestly, as we shall see, JC Penney already put in the retail market research, but that doesn't mean we don't have to. So, let's drop anchor in this aging department store and take a look around, noticing what JC Penney thinks today's shoppers want, wondering whether they are correct, and speculating about the newest iterations of fashion retailers.
With Retail Market Research, Hopefully Penney's Make Dollars
The new concept store, dubbed Penney's, comes at a critical time for the company but should not be seen as a new blueprint, silver bullet, or salve. Instead, leadership is framing Penney's as a market research incubator where they can rollout, monitor, and evaluate new initiatives and ultimately integrate the most successful into their fleet of 850 store locations.
Yup that's right, in its darkest hour, JC Penney is going all in on retail market research (be still, our heart!). According to Chief Consumer Officer Shawn Gensch, "We'll watch sort of what happens here, and we'll apply that into other parts of the fleet," he said.
As the Dallas Business Journal recently reported, this new concept is the result of a year-long market research program, part of CEO Jill Solatu's "hollistic" plan of sustainable growth. As she describes it, "This store is more than a renovated location, it is the fullest articulation of our customer-centered strategy, an investment in our future and a lab to inform decisions to return JCPenney to sustainable, profitable growth," said Soltau.
How deep into the research are they? Well the new name, Penney's came after exhaustive market research, which ultimately revealed the name to communicate the informality and freshness they want the new design to connote.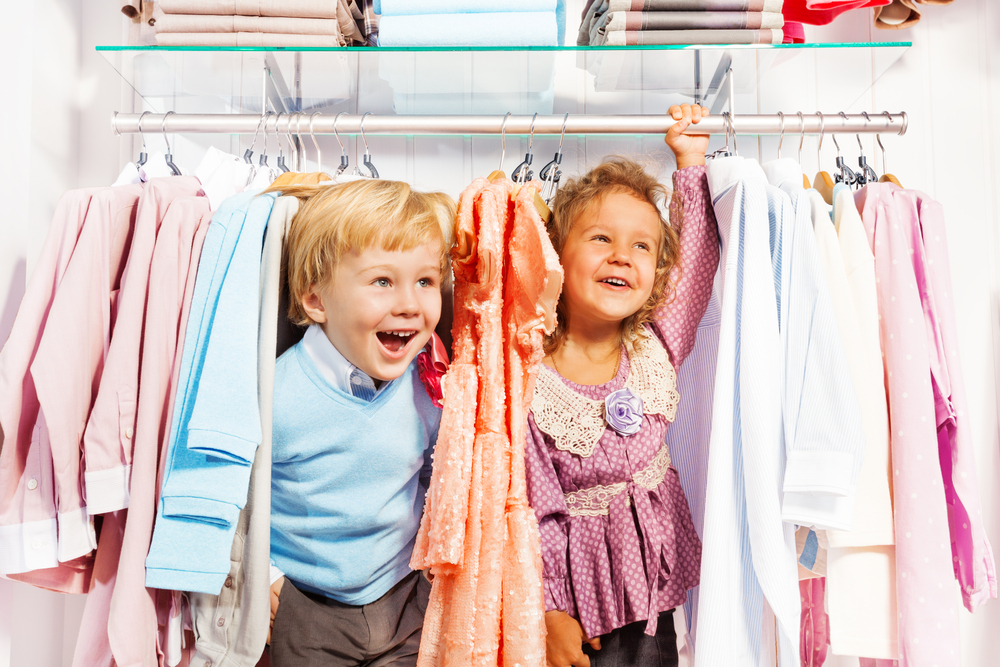 Why such a concern with freshness? Well, there's no easy way to say this, but look: JC Penney is stale as last week's party mix. They need a win—they have not posted profits in years , and though there are signs that new Soltau is starting to make some very necessary changes, it may all be too late. Though their last earnings report was still covered in red ($48 million in losses), it was not as bloody as reports past and some analysts see a window of opportunity to turn this legacy department store tanker around before it runs ashore.
Discounts Discount the Future
And, from where we sit, they are going about it the right way, or at least they aren't going about it the wrong way, which would be through excessive discounting and promotion. As we've previously described, discounting has become a dangerous habit and vicious cycle for fashion retailers who temporarily perhaps enjoy increased sales but do it at the expensive of long term profit, brand value, and consumer perception. This is a conscious and wise choice on Soltau's part, who said of the last earnings report, "While we still have work to do on our top line, I strongly believe that growing sales in an unprofitable way is simply not an option."
Like Sears before them, JC Penny is facing trouble on multiple fronts. More expensive than Walmart and not as classy as Nordstrom, JC Penney is stuck in the middle without an identity or a base in an era where corporate and brand identities are as important as personal ones. And then there's the digital front where the news hasn't been much better: they were slow to rollout now standard services like curbside pickup, and cannot match the variety and convenience of their digital competitors.
As a result, they've had massive layoffs, incurred a great deal of debt, and see little way out if things continue like this. Enter Penney's onto stage middle America.
Optimizing and Organizing for Organic Growth
So what has Penney's integrated into this palace of market research, constructed to cement its place in the future of fashion retail? Well, for starters, they have optimized their inventory and floor spacing, getting out of the home appliance game, focusing instead on home and fashion.
There's also the inventory reshuffle; In a move that makes our little market research heart melt, Penney's is reorganizing their store departments based on occasion. This means that instead of being structured around designers and collections, the store will instead be divided into different areas based on the type of day the clothing best serves. There is "All Day" for casual work and weekend attire, "On Point" for more formal professional looks, "Move" for athletic wear, "Chill" for lounge and sleepwear, and "Shine" for special occasions.
This seems like a smart approach, one that would likely resonate with shoppers who navigate stores with a specific occasion or purpose in mind. Of course, if you spend too much time thinking about it (as is often your humble blogger's lot in life) you might keep yourself awake wondering whether athleisure wear and yoga pants will be in "Move" or "Chill" or if they can perhaps form a transitional borderland between the two sections. But we digress.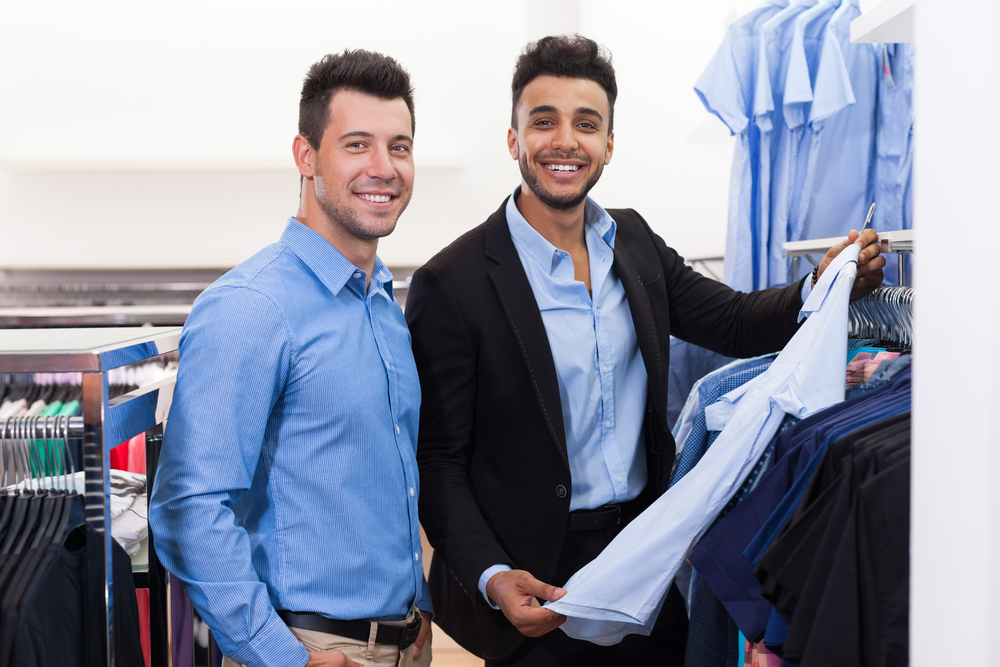 On top of the reorganization, the new Penney's will boast an array of amenities and services to draw people into the store even when they don't need a new multi-pack of yoga pants. As Gensch explains, "What we heard (from our customers) loud and clear was that it was about more than just shopping, it was about more than just (buying) things. It was about having experiences, discovery and celebrating moments of joy, (both) big and small."
The store has both a salon and spa by InStyle (a magazine similarly besieged by digital operations), which they hope will draw new shoppers on their way to being pampered. The men won't be left behind, however, because Penney's also includes a barbershop as well as a coffee lounge and, speaking of lounges, the new design comes with thirteen (13!) different lounges, which account for 11% of total store floor space.
They obviously believe that a more leisurely and social experience can appeal to today's, and hopefully tomorrow's, shoppers. To further court younger consumers, the store also offers a selfie studio in which shoppers can take, edit, and otherwise curate solo and group photos.
Taking a page from home goods and beauty retailers, the store will also offer regular classes in cooking and makeup, demoing and ideally selling new products but also serving as a simple traffic driver. Additional classes in health and wellness and even fitness will be offered, which again can offer the upside of increased purchases (I need new athletic wear in the event I am on any of my dear readers' Christmas list) with the hope of driving new consumers into the new brick and mortar.
These tactics are all part of a broader strategy to find ways to make Penney's a destination. Understanding that people don't just make quick trips to the mall anymore, Penney's wants to be a place you and yours go for a day of leisure and learning, not just an in-a-pinch fashion solution.
And if you want to be the type of place the whole family can go and not want to kill each other by the end of the day (in the 1990s, I'm pretty sure shopping with your family counted as cruel and unusual punishment), you need to focus on the family. For these purposes, focus on the family translates directly into "entertain the kids so they don't cut trips short with a temper tantrum or otherwise disrupt their parents' commerce."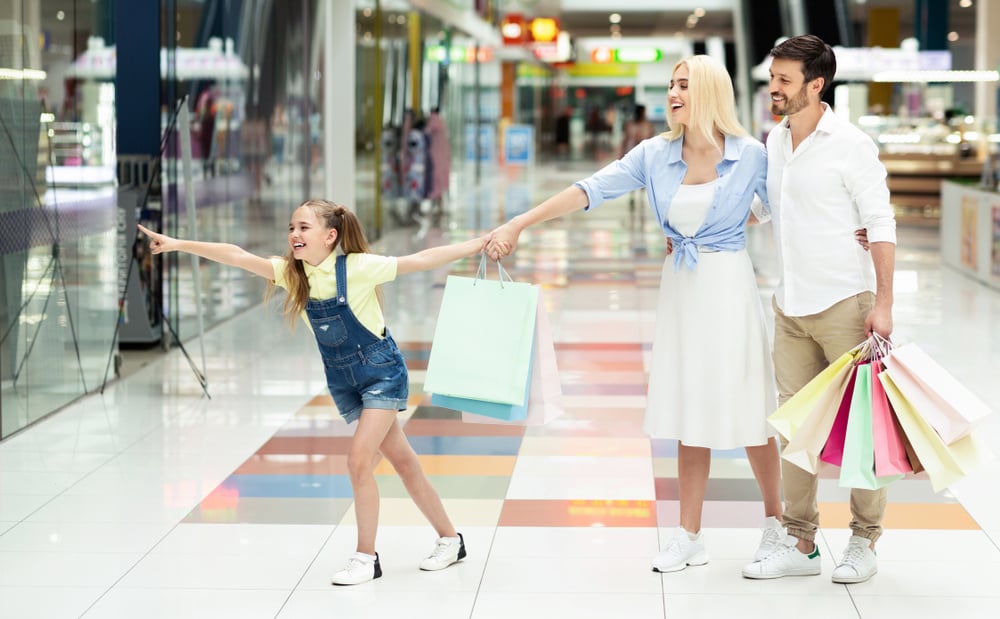 That means a clubhouse for kids with licensed supervision where they can play games, watch movies, and even have arts and crafts time. There will also be in-store crafting events aimed directly at children, who Penney's hopes will beg their parents to take them to their grandparents department store.
But since these are children of today not yesteryear, arts and crafts will only get you so far. Thus the video game lounge, a space with the latest gaming systems for children play with their families, with one another, and even by themselves, hopefully as their parents shop till they drop.
Lipstick on a Pig or a Popeye's Chicken Sandwich?
That's a lot of eggs in one Texas ideas incubator. It is tempting to see the Penney's concept as nothing more but lipstick on a pig. Everybody long ago formed their perceptions of JC Penney--it's where you go to take ridiculous family photographs for Christmas cards--it's already on the ropes, and there are newer and fresher retail concepts that can speak more directly and authentically to younger consumers without a translator. But then again Popeye's just went from an almost forgotten elder to cultural phenomenon with one fried chicken sandwich.
Whatever the result, we have to applaud their fighting spirit and their data-driven approach. Frankly, we don't know what if anything can save Penney's at this point, but we do know they are trying everything they can. Their position is not unique (Sears is on the ice floe right next to them) but more than any other legacy retailer they seem dedicated to finding contemporary solutions to current and future problems. And we have to applaud that.
Market research might not always save you but it's your best chance and, in critical moments such as these, you've got to try.