Last week, we wrote about how Coke was set to debut its own alco-pop in Japan, marking the first branded foray into alcohol in the company's history. This got us thinking about the alcohol-in-a-can market in general, and before long, we were researching (yes, both traditional research and enthusiastic taste testing - for science) the newest wave of cocktails in a can.
Cocktails in a can (known as RTD or "ready to drink" in trade speak) are becoming a thing. Indeed, over a 52-week period ending last May, category sales rose by 5%, with half the total sales coming from the grocery channel. Seems a bit strange, right? In our imaginations, cocktails do not come preassembled and making them portable requires some ingenuity (sippy cup cosmo, anybody?).
But like craft beer and kombucha, this trend has been brewing for some time. Indeed, Mintel predicted a 9% rise in RTD cocktail sales by volume over a five-year period starting in 2016. At the time, the report noted: "A turnaround looks to be in the works," with "product innovation with a craft focus, which can imply quality," along with "ingredient transparency" seemingly fitting right into forthcoming changes in taste.
With a host of new products emerging over the last year, canned cocktails make sense if they can clear a couple of legal and cultural hurdles. So fresh off of last weeks' Coke binge, let's get right back into the primary market research and survey the field in this emerging beverage industry market.
Connoting Convenient Quality
So, news flash, cans are convenient. As we described in the Summer of '16, canned alcohol makes all the sense in the world. It doesn't break and shatter like glass, it is portable and almost entirely spill-proof, and it is friendly to the unbridled gesturing that often accompanies alcohol consumption. Cans are welcome at places like pools, beaches, and parks that prohibit glass; make sense in industries as diverse as sports and airline travel; and look great on social media.
But the new generation of RTDs has another kind of convenience going for it too, and it has to do with quality. Indeed, though convenience is RTD's most touted selling point, taste and innovation are already proving to be key market differentiators. These days, it's not just a portable booze device they're offering but uniquely crafted drinks to appeal to discerning millennial and generation X tastes. Product ingredients read like a farmer's market shopping list.
For example, local Michigan distiller Coppercraft Cocktails has one RTD offering to its name, a 13%ABV Gin and Tonic mixed with their famous 13-botanical gin: "Our ready-to-drink canned cocktails deliver the same level of quality and first-class drinking experience that our consumers expect from a freshly prepared gin and tonic, but without having to go to a bar or mix it themselves."
A canned coupling of quality and convenience. Sometimes the copy just writes itself.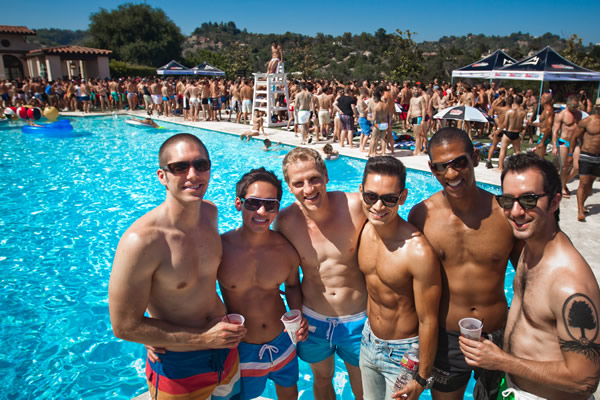 Jumping Legal and Cultural Hurdles (While Sober, of Course)
There are, of course, some hurdles to clear, both legal and cultural.
First, as the product contains distilled alcohol, it is taxed like 80-proof liquor, even though it is generally diluted to an ABV more in line with wine and beer. Though tax rates vary state-by-state, liquor and liquor-based drinks are always taxed at a higher rate than wine and beer. Additionally, there are federal size restrictions at play, meaning that regardless of state law, a RTD cocktail cannot come any larger than 12oz. So any hopes of a Bloody Mary Tall Boy are not premature, they are misguided.
Yet despite their cost (generally about $4/can and in the case of Cutwater $14/6-pack), the products make sense for certain consumers.
In an increasingly DIY world, we would expect people to want to make their own at-home craft cocktails; this certainly is an attainable goal for those with the disposable income to assemble a premium stocked bar replete with seasonal fresh juices, imported organic spices, and small batch crafted bitters. For many of us, however, the cost of such a Mad-Men-Meets-Whole-Foods fantasy is prohibitive, yet with some premium canned cocktails, that style can be mimicked. Heck, throw in some fancy highball ice and a designer snifter and you got yourself a party.
And consumers are figuring it out. In in a recent Mintel survey, the fact that RTD cocktails "don't require preparation" was the top answer among 44% of respondents who chose an RTD cocktail over another drink.
Along those same lines, consider pop-up events, sponsored parties, and receptions--imagine the overhead such functions could spare by replacing a bartender with an assortment of RTD cocktails, which, despite their pre-fab nature, nonetheless connote a premium experience.
So despite any concerns about cost, it seems that in many situations these drinks can pay for themselves.
Memories of Mike's: Too Sweet By Half
Legal and financial concerns seem to be taking care of themselves, but there is another aspect to consider, the cultural one.
In people's mind, RTDs have long been associated with the wine- and beer-based offerings available in most convenience stores, as well as the malt variety favored in dorm rooms and barbecues. And while these drinks all have their fans (everybody knows that guy still crying about Zima's premature death) they are not known for their quality or taste. Syrupy sweet and artificially flavored, these drinks leave much to be desired among consumers who fancy themselves more discerning drinkers, and taint the RTD category as a whole.
Indeed, in the same Mintel survey, 21% of respondents indicated "they're too sweet" when asked what limits or inhibits their RTD beverage consumption. Additionally, 13% noted "too many artificial ingredients" and 9% "low quality" so, suffice to say, the category as a whole has some bad public memory and PR to overcome.
Matt Lider of Chicago-based Crafthouse Cocktails, a RTD sold in personal-sized bottles, is familiar with the stigma: "The first three years for us was quite a struggle to educate people that you could actually have a well-crafted cocktail in a bottle. It didn't have to be super-sugary or full of artificial flavors or whatnot. So we've spent the entirety of our existence out there trying to educate people that this is a real alternative to beer and wine. It's not an also-ran kind of thing."
But before any reeducation can begin in earnest, it has to taste good. Cautioned one RTD brand's creative director, "People are drinking better cocktails in more places, so they expect a certain level of quality for their buck."
Cutwater: One Manufacturer's Journey
In the canned cocktail market, Cutwater is currently a cut above the rest in terms of availability and popularity.
You might not yet have heard of Cutwater and their canned cocktails, but you have heard of its former parent company, Ballast Point. The San-Diego-based craft brewer helped give rise to the craft beer revolution, particularly the IPA's surge in popularity with their now famous "Sculpin" brand. Seeing craft beer as an increasingly crowded space, they quietly began producing RTD cocktails featuring rum and vodka (they were so early to the RTD2.0 party, they didn't even know where to place the product in-store)
But then a big brewery baron backed a Brinks truck up on Ballast Point's driveway—Constellation Brands, owner of Modelo and Corona, bought Ballast Point for $1.3 billion in late 2015. A lot of money buys a lot of beers and Constellation claimed every Ballast Point brand under the sun. Yet, Constellation did not acquire the RTD cocktail brands or Ballast Points' distilled products in general, and Cutwater emerged a rebranded product managed by much of its initial leadership.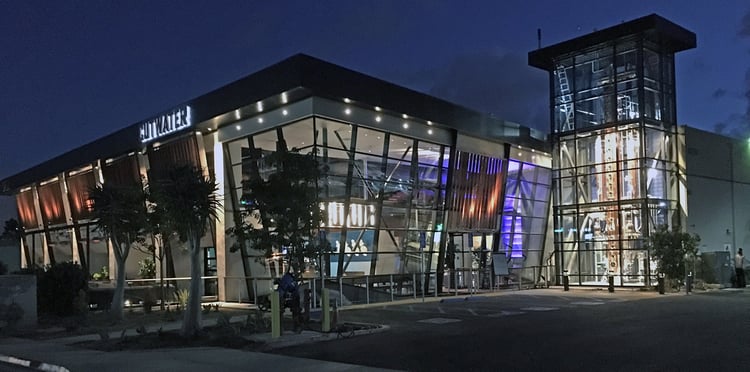 Marketing to golfers and other on-the-goers who could use a convenient quality cocktail, Cutwater recently secured a write-up in Maxim. And beyond the ringing endorsement, the magazine also offered its male readers explicit permission to indulge in a Cutwater RTD without fear of compromising one's carefully-cultivated masculinity: "There's really no shame in opting for one over a bottled beer."
Cutwater currently offers 12 RTD beverages, most of which are vodka-based, using their own "Fugu" brand vodka, including four fruit flavored vodka sodas, a vodka mule, and a bloody mary. They also offer two rum drinks, a gin and tonic, and two whiskey cocktails including a whiskey lemon tea and a classic highball.
On the heels of their initial success, Cutwater recently opened a 50,000 sq/ft flagship distillery in San Diego, complete with tours, tasting rooms, a 200+person bar, dining, and direct-to-consumer sales. Now available in 25+ states, the brand is growing as it looks to secure contracts with retail and entertainment partners.
A Crowded Market: Time for Competitor Analysis
Of course Cutwater and Crafthouse aren't the only games in town—they compete with other early arrivals like Novo Fogo and Slow & Low. And it's getting even more crowded-- observed Linder, "In the last year, we've seen quite a bit of competition come into the field," and this seems to be the case. Every day seems to come with news of a new RTD cocktail producer, and listicles ranking the products are already emerging.
This is only going up and we predict consumers will likely be drinking cocktails in a can in all types of situations from super bowl parties and garden soirees to public park barbecues and kid's birthday parties (hey, don't judge!).
Obviously, in a rapidly-developing, increasingly competitive market, manufacturers must run market research programs to ensure they are not also-rans. In this case, they should be already sizing up the competition with competitor analysis market research programs, borrowing from their competitor's successes, learning from their missteps, and always looking to capture market share. Because the competition is already cutthroat as brands fall over themselves in a struggle to be consumers' first thought when they think of canned cocktails.
And that's before Coke started making noise in Japan.