Malls, if recent southern California developments are to be believed, are trying to become more like homes. Indeed, as brick-and-mortar retail steadily loses foot traffic to second-screen, at-home shopping, traditional retail spaces are reconsidering their value proposition in a post-anchor store world, and it seems some are proposing they become more like a home.
So it is that Huntington Beach, CA hot spot Bella Terra—a collection of roughly 70 retailers and restaurants in an Italian-themed outdoor mall--is reconfiguring its space to include what they call the Garden & Green, a public outdoor gathering area designed to make shoppers feel as though they are in their backyard.
What are we to make of this blend of private home space and very public retail? Well, quite a lot, let us tell you! That's why we're putting in the retail market research to study the blurring lines between brick-and-mortar and digital experiences, between leisure and consumption, and between public and private as we understand the backyard experience at Bella Terra and what it says about future brick-and-mortar retail.
The Backyard at the Forefront
According to mall developers and operators DJM Capital (which use the phrase ad nauseam), the goal of the project is to create something akin to a backyard, or at least the back yard you and your friends always aspired to but could never afford because you spent all your money on retail goods.
There will be a stage scheduling local performers and events (lineups have yet to be announced), a grassy and hilly lawn designed for blanket squatting, free WiFi, a children's play area, and an outdoor beer and wine garden for al-fresco day drinking (one of your humble blogger's favorite past times).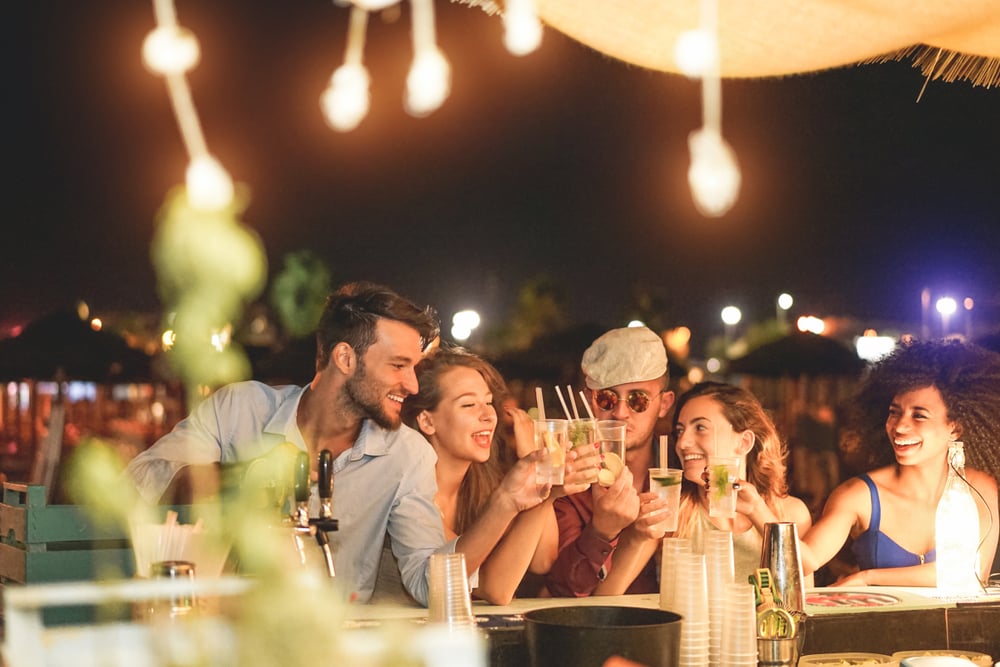 Repurposing an unused amphitheater in the mall's center, the space will blend sit-down dining from adjacent restaurants with free gathering areas for free shenanigans (think giant chess boards and corn hole).
Bars and restaurants adjoining the inner courtyard will have their share of private outdoor space to serve their customers (BWW has already branched into the space), hopefully inviting passersby for a drink and some wings. According to DJM Chief Retail Officer Steve Parton, the Green and Garden will be like "the backyard you've always dreamed of" full of "epicurean fare."
This path, while a bit counterintuitive, makes sense given the ways in which the retail landscape has evolved over the last fifteen years.
From an urban studies perspective, this is just another small step in the continuing privatization and retailization of public gathering spaces and social rituals; what used to take place in an actual backyard or a community square has been moved to the mall. But from a retail perspective, the Garden & Green, along with its aspirations to become like the backyard you always wish you had, bring to mind Apple's recent misguided efforts to relabel their iconic Apple Stores as "town squares."
In a world where retail can be shipped to the home, retail environments are trying to become more like home.
Digital vs. Brick-and-Mortar: A Backyard Brawl
It's been some time since the opportunity to browse and purchase goods was the only necessary driver of brick-and-mortar retail foot traffic; digital channels have robbed malls and their department store anchors of their exclusivity and cultural primacy, and made a trip into the mall seem like an unnecessary inconvenience when compared to the facility and pleasures of second-screen shopping while streaming the Girls (both Gilmore and Golden!).
Consequentially, as we've long chronicled, retailers and developers have been dutifully searching for experiential inducements to make up for their losses to digital commerce. For retailers, this means omnichannel—building out their online operations, trying to blend them with their IRL footprint. But for retail developers who cannot turn to digital solutions, the problem is far more existential—how to court analog foot traffic in a digital world?
It is no doubt fascinating, then, that in order to compete with shopping from the comfort of one's home, Bella Terra is, in effect, trying to replicate the comfort and fun of a backyard party—music, drinks, lights, sociability…it's all rolled into the Garden & Green. If your customers won't leave home to shop, make the shopping more like home.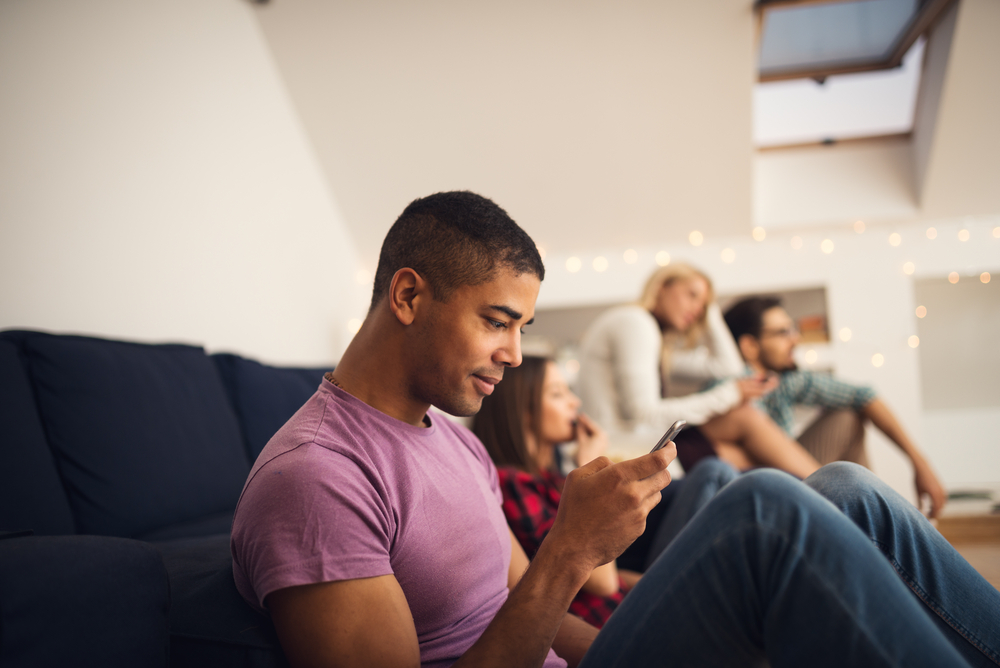 Of course, that is an over simplification, however as this is not your typical backyard experience—it's far more aspirational than that. It's an opportunity to hang out with your friends, sure, but it also offers a chance to see and be seen, to maybe smoke some recreationally-legal cannabis and laugh with your friends under the lovely Disneyland-lite light scheme, to canoodle on your third date between dinner and a movie.
Amazon may be heavily advertising the fact that it ships home and backyard furniture (look out, West Elm!), but they have never been able to package and ship a night out with your friends. That kind of thing doesn't fit into a box; Bella Terra hopes it does fit into a courtyard, however.
Better than A Backyard BBQ?
And once they've got the millennials and their younger brethren in the courtyard, well, they aim to seduce them with a veritable who's who of hipster cuisine. Indeed, the restaurant lineup alone is enough to make most millennial urbanites salivate (and spend) with diverse offerings and new concepts, not the typical California Pizza Kitchen type of mall fare.
There will be boba (Comebuy Tea), elevated hot dogs (Dog Haus), craft beer and Nashville style hot chicken (HB Hot by Four Sons Brewing Co.), ramen (bonafide hipster sensation Silverlake Ramen); and Korean style soft serve ice cream (Somi Somi). Seriously, the only thing they aren't serving millennials is actual catnip. Kidding aside, it's clear to whom these restaurants intend to pander—this is not an effort to lure baby boomers and the like, that would involve a Lucille's BBQ or a Texas Roadhouse or something—but instead the experientially-driven millennial contingent with their taste making and spending power.
These forthcoming restaurants will join the center's slate of 70 existing shops and eateries, a 20-screen Century Theater, a Costco and a Whole Foods, and 467 apartment units located within the center (yes, this Bella Terra backyard will literally be in these residents' backyard).
Community Activation, Consumer Activation
To hear it from developers, much of the impetus behind the renovation is providing people with public gathering spaces: "We hope the community will think of this new area as their backyard, where they will create many more memorable moments…We feel like we have an obligation to ensure that the community is proud these projects, that they want to spend time and want to bring their friends and loved ones. We take that very seriously with every project that we build, every project that we buy, any project that we reposition; it has to live up to that standard."
There is, of course, more to this than a developer's benevolent construction of communal space for this beach community; indeed, this isn't community actualization, it's consumer activation.
You'll be forgiven if you aren't yet familiar with that term, activation, but it's become quite the retail buzzword lately; it refers to giving consumers the opportunity to personally and interactively engage/experience a brand…and vice-versa.
Customer activation is the Stella beer garden and stage you find at music festivals, the Toyota spin-to-win game at Pride events and theme parks.
In an era where traditional advertising is increasingly useless and where the customers are buying from Amazon while sitting in their cars in traffic as opposed to battling traffic on their way to the mall, how can developers sell brands the opportunity to reach consumers who are not already looking for them? Because that is the point of a mall, in the end—to put retailers in consumers' path—it's just a matter of how to draw them in.
Indeed, serving up consumers (at varying degrees of sobriety nonetheless) to retailers and restaurants eager to reach is unquestionably the redesign's raison d'etre. Thus, while their press release does focus on crafting experiences and spaces, it is always quick to note the retail opportunities embedded in such an environment: "The stage area will provide a wonderful diversion between shopping and movies, and a perfect backdrop for dining al-fresco.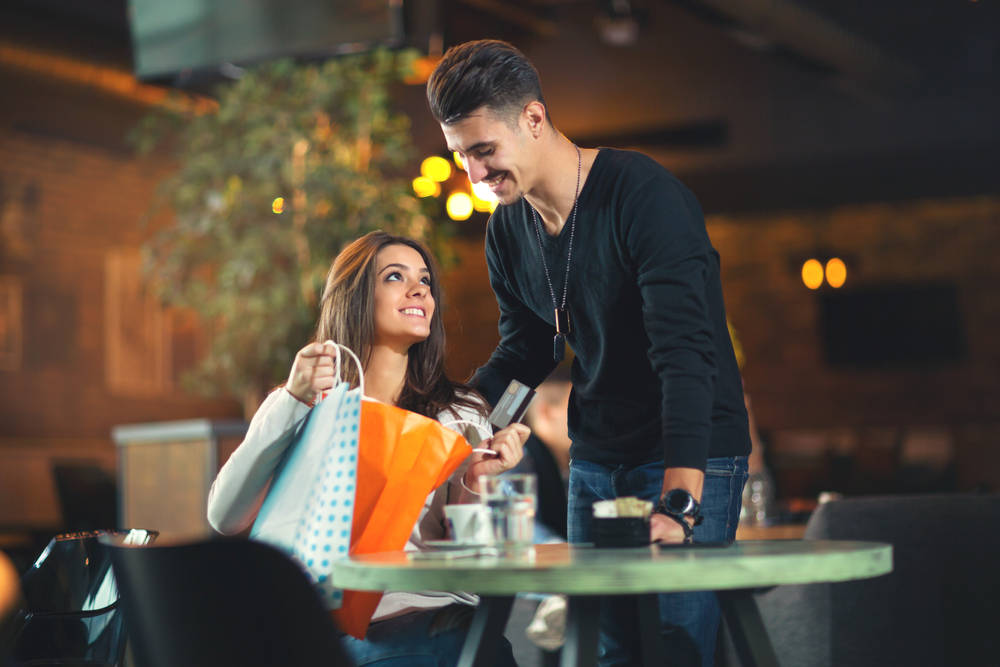 It is worth noting that this concept of community-as-anchor is nothing new, it has long been the cornerstone of ethnic malls (particularly Hispanic) that sponsor community events, concerts, and public information events. Bella Terra, Pacific City, and Hollywood & Highland are following and adopting this script, looking for brick & mortar solutions to a digital problem.
Retail Market Research and SoCal Exceptionalism
But let's not all start building backyards in our malls just yet because, well, here's the inescapable truth about backyards: in the majority of the country, people don't spend time in their backyards between Labor Day and Memorial Day because it's too darn cold. You don't need market research to tell you that this particular utopian hybridization of retail and community, of actualization and activation, might only be possible in the relative comfort of SoCal's year-round sunny skies.
Adaptations will no doubt emerge to make this square SoCal peg fit into the nation's (w)hole, but we need to see this work in Twin City snow or Seattle rain before we can wholeheartedly endorse this particular iteration of retail's rebirth.