It is a transitional moment for convenience stores and today's decisions will shape the industry for the decades to come. Owing to three pivotal trends c-stores must embrace or reject (fresh food, frictionless checkout, and cannabis sales), a new crop of omnichannel grocery competitors, and continued concerns regarding safety, c-store operators have a lot to think about moving into the new decade.
And much of their evaluation, we learned as we developed this report, must be focused on generational differences. In short, the sensibilities of older generations have shaped the c-store as we know it, and though they are resistant to changes integrating new technologies and products into the fold, younger generations are far more open. So, then the question becomes, how can c-store operators face the future while not alienating the older shoppers who have formed their base for decades?
Well, as always, we are here to help. With generational segmentations guiding our research and analysis, we are pleased to present the 2020 Convenience Store Industry Report, covering everything c-store that will be something in the decade to come. Below, we will give you a taste of what we've been cooking, but for the real meat and potatoes you gotta download the full report (we all know how inbound marketing works, right?).
Convenience Store Grab and Go: Fresh Food and Elevated Fare
We asked consumers what types of prepared food products they'd most like to see in convenience stores and, while the particulars are interesting (just say no to c-store sushi!) the biggest takeaway is that consumers, no matter their generation, do not associate c-stores with quality fresh food.
This may seem like an obstacle to a convenience store trying to develop and integrate elevated fresh food into a prepared foods package, but, as we argued in the full report, it is also an opportunity for differentiation. Particularly in urban areas with younger consumers, there is opportunity to become the "better" convenience store, one that occupies the same vertical as the 7-Elevens of the world, but is, for lack of a better word, nicer. A top-notch prepared food game could be a cornerstone for such elevated aspirations.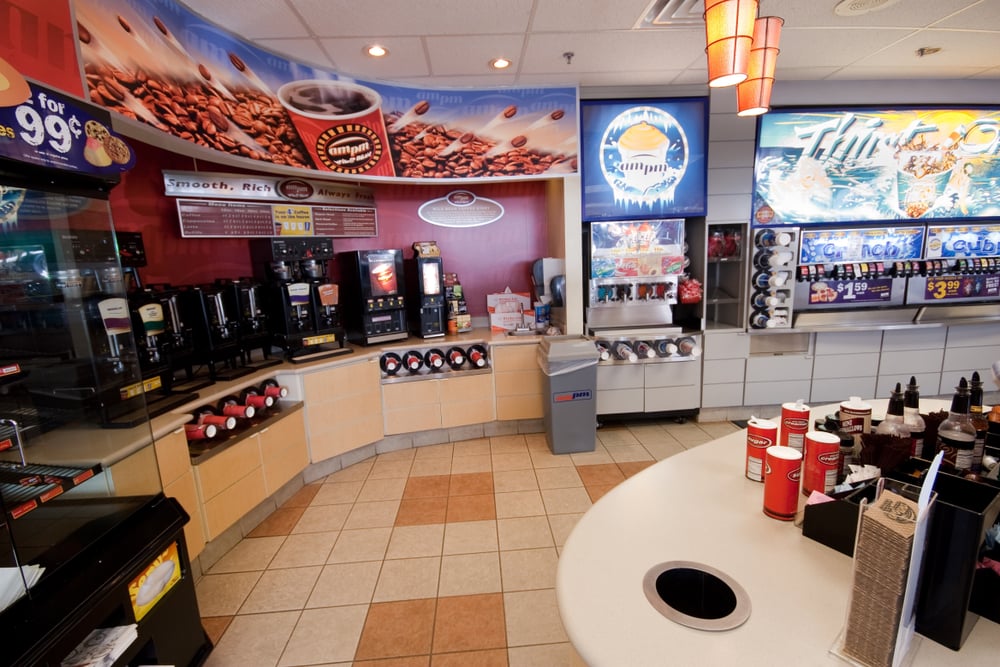 Convenience Store Technology, Frictionless Checkout, and Automation
In-store automation and technology, more than any other topic under study, pivots on generation. Older generations are concerned mostly about the potential to obviate c-store employment opportunities, whereas younger consumers are optimistic about technology's ability to streamline their in-store experience.
Indeed, younger consumers are far more open to automation and frictionless checkout at convenience stores, meaning the time is now for c-store operators to begin incrementally integrating such technology into their stores. There may be some resistance concerning displaced workers, but millennials in particular are willing to overlook this if it makes their c-store trips more cost and time efficient.
Cannabis Industry Market Research Meets Convenience Store Market Research
Long story short, cannabis sales are nowhere near as unpoopular, even among non-users, as one might suspect. Though there is some opposition to the sale of cannabis products within c-stores, it mainly comes from the silent generation, while everybody from boomers to the 18-year-old babies are at least somewhat comfortable with these new products.
Cannabis at convenience stores is not a deal breaker for consumers, even non-users. As CBD products gain traction and sanction, c-store operators should find sensible ways to offer these goods, and can do so with relatively little concern about alienating more conservative and older consumers.
What Else is in the 2020 Convenience Store Industry Report
Each of these three topics--elevated fare, automation, and cannabis--are covered in great depth within the 2019 Convenience Store Industry Report, offering broad and granular segmentation not just for generation but also for income, gender, and rural/urban settings.
We also seriously consider where the next wave of c-store competitors will come from, noting that consumers are already beginning to consider rapid grocery delivery as a direct challenge to c-stores. How are c-stores to compete with grocery delivery without building out their own omnichannel platforms, what products are indispensable and which expendable, what motivates the most trips to c-stores, and what can c-stores do to make women feel safer within them?
We address these and many, many other topics in the full report.