Canned wine has some serious legs. Though aluminum-packaged wines have been around since 2004, the business has predominately remained confined to sparkling varieties. But not anymore. Canned table-wine sales grew from $668,003 a year ago to $6.7 million.
Yes, you read that correctly—that's a tenfold increase over the course of one year.
Offering a portable and less pretentious option to experienced and new wine drinkers alike, Danelle Kosmal, VP of Nielsen's alcohol beverage division believes wine-in-a-can is no short-term fad: "I think it's going to be longer term. It, in a sense, can open up new drinking occasions and new opportunities for people to drink wine, in places they haven't in the past."
Brands such as Barefoot, Underwood, Francis Ford Coppola, and Presto are all hoping that, like a fine red, this trend will continue to age beautifully.
Millennials and Merlots
Just as they proved a boon for the whiskey industry, millennials may also be the next great American winos, not just with canned wine but wine in all its forms. According to Wine Spectator, in 2015, the generation drank the equivalent of 159.6 million cases of wine, accounting for 42% of the entire nation's wine consumption. From wine ice cream to slushies (think: frosé) to peer-to-peer marketplaces and review aggregators, companies continue to find new ways to feed the great millennial wine binge.
"Wine drinkers are beginning to sort themselves out," according to Wine Market Council President John Gillespie. "It's the self-identification of, 'Yeah, I'm a wine person.'"
And when it's time for that self-identified 'wine person' to take her drinking game into the great outdoors, she increasingly seems to be reaching for a can. A whopping 73% of Nielsen respondents indicated that portable packaging options influence their liquor-store decisions, and almost half said that they prefer single-serving containers.
BBQs and Bacchus
Ben Parsons, owner of Infinite Monkey Theorem, sees aluminum as common sense packaging because it's "user friendly." Indeed, it is portable, single-serving, and nearly as spill proof as a Sippy cup, making it attractive for outdoor recreation and social activities.
This summer, consumers will be drinking outdoors, with over 90% of Nielsen respondents planning on imbibing at a BBQ. For such events, cans are easier to bring to the party, easier to cool in the ice chest, easier to divide among guests, and easier to carry around festive atmospheres. From pool and beach parties where glass is strictly prohibited to festivals, picnics, and patio bars, the possibilities are endless, and it is easy to see why Whole Foods declared canned wine the second biggest trend of 2016.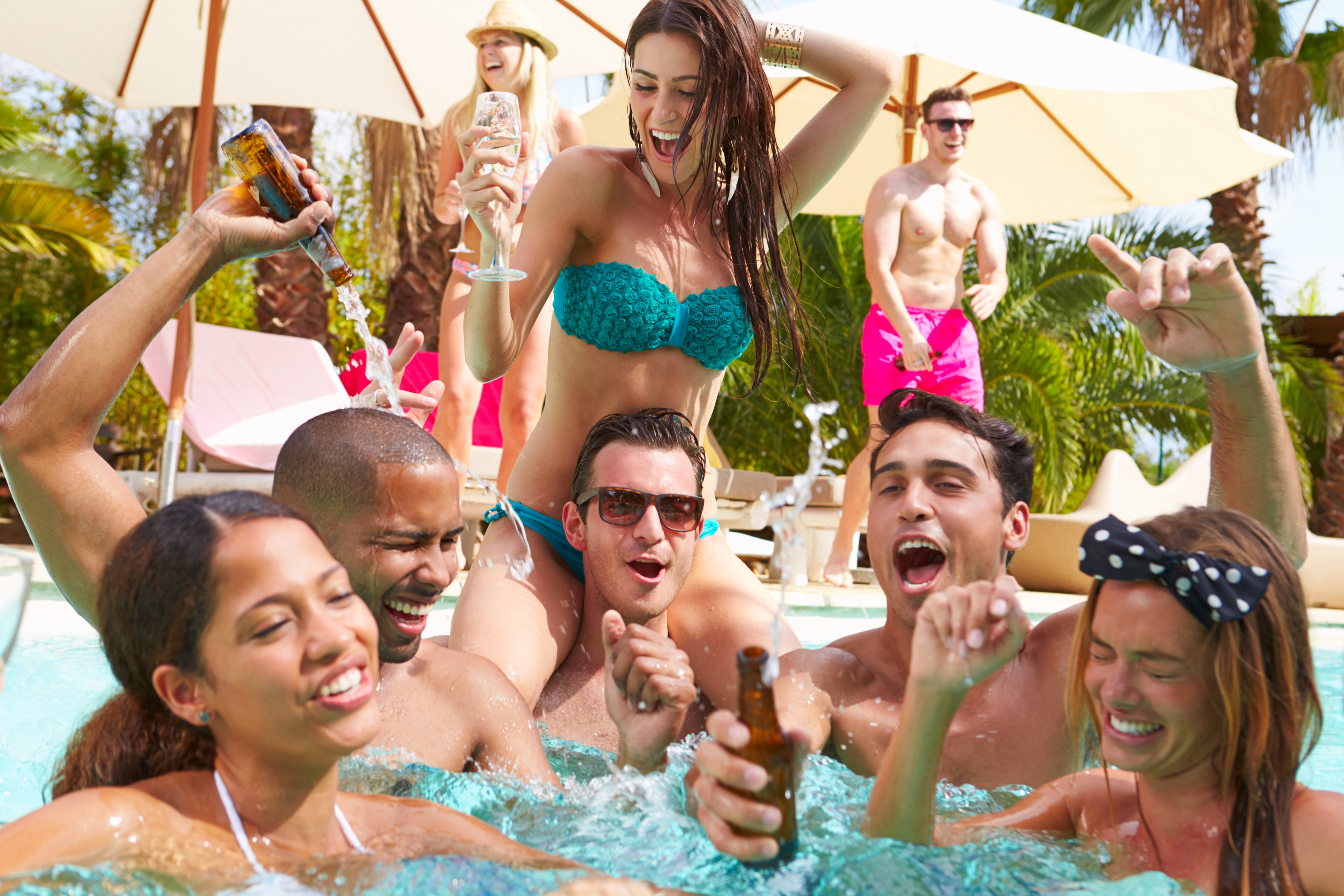 Open-Air Events and Airplanes
And it's not just the perfect vehicle for wine's invasion of sun-soaked spaces, but also for its incursion into territory formerly seen as solid beer-country.
The packaging makes wine far more practical at entertainment events like concerts, movies, and even Major League Baseball games, where Barefoot has gotten its barefoot in the door with several ball clubs and is looking to expand to the entire league. Similarly, Parsons recently entered negotiations with Virgin Atlantic to stock Infinite Monkey Theorem on the ultimate tin can, jumbo jets.
Aging Wine, Youthful Consumers
Don't start selling all your stock in bottling companies, however. Currently, canned wine accounts for less than 1% of national wine sales, and though this niche product is certainly a bona fide multi-million-dollar trend, it will never replace bottled wine, particularly among serious wine drinkers. Since cans do not breathe, they do not allow wine to age, meaning it will ultimately go bad after about a year.
Yet cans were never meant to replace bottles or entice the wine-cellar crowd, but rather make wine appealing to a new category of drinkers in spaces previously off limits. Wine has dusted off its stuffy pretensions and appears a natural fit in heretofore untapped spaces.
"People have been really receptive to this alternative packaging option," offered one Barefoot winemaker. "All of our preconceived ideas have gone out the door."
And we can all drink to that.