None of us came out of the womb with the strength, courage and knowledge to go it alone. Independent of the fine points of our upbringings, someone mothered each of us.
"Mama was my greatest teacher, a teacher of compassion, love and fearlessness. If love is sweet as a flower, then my mother is that sweet flower of love." ~ Stevie Wonder
It's that time of year again when we give props to our life-givers – whomever that is to you, blood or not, give it up - Whoop! Whoop! What can mom expect Sunday? Let's take a peek.
Mom's Lesson #1: Stay on Budget
Nearly 70% of men and 65% of women will spend $40 or more during the second largest gift-giving season, Mother's Day. All of this loot isn't just for our moms. Wives, daughters, sisters with children as well as grandmothers are also celebrated. In fact, only 39% of men and 53% of women will spend the day with their mom.
Mom's Lesson #2: When Life Gives You Nothing but Dirt, Plant Some Flowers
When asked what will be the go-to gift, 64% of men and 62% of women will purchase a card. Second on the list are flowers. 58% of men and 46% of women will buy beautiful bouquets for mom. For those spending more than $20 on flowers a local florist is the destination of choice. For $20 and under, grocery is the spot.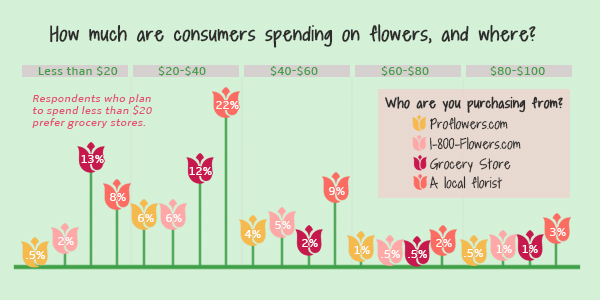 Mom's Lesson #3: Everything Looks Better with a Little Sparkle
What about a little bling for mom? More women (42%) than men (32%) who cited that they were going to buy jewelry for Mother's Day, will make the purchase at a Department Store. The opposite was true for local, private jewelers where 27% of men and only 12% of women will head to that retail channel. Trailing behind is Kay Jewelers (13% M and 7% F), eBay (6% M and 7%F), and Zales (5% M and 2% F).
Mom's Lesson #4: Eat Your Vegetables
There is something special about celebrating over a meal, especially to give mom a break. 62% of men and 57% of women plan to dine out this Mother's Day. The majority of respondents (52% M and 38% F) cited dinner as the meal of choice to share with the mothers in their lives, however females plan to take moms to brunch significantly more often (29%) than men (19%). Casual dining establishments (Applebee's, Bertucci's, The Cheesecake Factory, etc.) will surely have a wait as they are in the lead for where to eat. 71% of men and 73% of women will be enjoying casual dining this Mother's Day. The majority of the remaining respondents cited fine dining as their choice of holiday eateries. 26% of men and 23% of women will show gratitude in a fine dining establishment. What do our respondents plan to spend?
Mom's Lesson #5: Be Grateful for What You Have
Moms are wise. They have taught us so much, and so much we take for granted. So be grateful, for Pete's sake! Whatever your plans may be for Mother's Day, we hope you have a wonderful holiday celebrating your mom!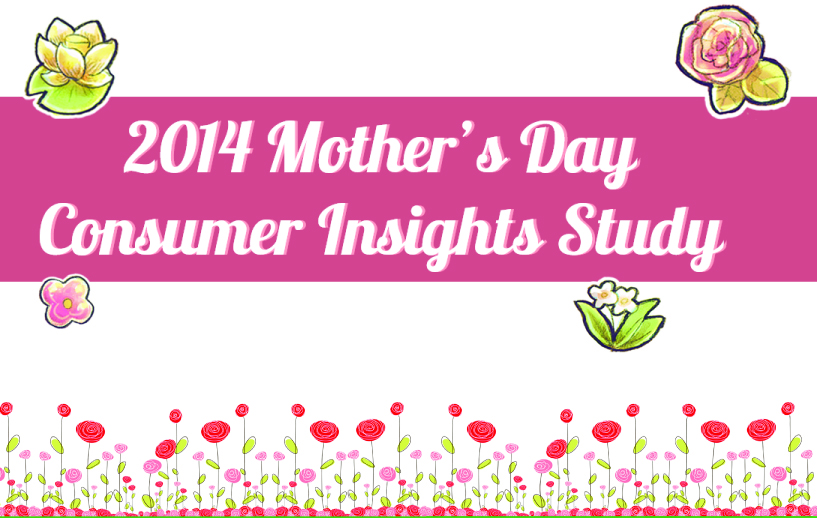 About This Study: TrendSource surveyed North American Field Agents from The Source database between April 7th and April 20th 2014. A 65% response rate was achieved. Results represent 3,386 online respondents (75% female; 26% male). All respondents opted in to respond voluntarily.