Rihanna—the only popstar whose wattage can hold a candle to Beyoncés, the most fashionable lady in the business this side of Janelle Monáe, and righter of retail wrongs—debuted her newest venture, a hyper-luxury fashion brand called Fenty.
The only girl in the world has a 49.9% stake in the brand, which she launched in partnership with Louis Vuitton Moet Hennesy (LVMH)—the Parisian Luxury conglomerate that holds iconic brands like Christian Dior and Louis Vuitton as well as contemporary fashion rock stars like Marc Jacobs and Christian LaCroix.
Announced in early May, Fenty debuted with a popup opening in Paris on May 24, and opened its digital doors to online purchases five days later. Already a baroness of business with her wildly successful Fenty Beauty makeup line, Rihanna is illustrating how far the right celebrity can take brands in our social-media driven moment as well as giving us a glimpse of our very likely fashion retail future.
What does her future-oriented marketing and distribution strategy tell us about the what fashion retail will become over the next decade, how can retailers adapt, and who are the true arbitrators of style in an era democratized by social media? These are not merely wild, wild thoughts, they're questions that need answering, so let's put in some highly fashionable retail market research. And then we will take a bow.
It's Not About the History, It's About the Future
Your humble blogger has been waiting the better part of a year for the mononymous megastar born Robyn Rihanna Fenty to release her 9th studio album, purported to be entirely reggae (seriously, is there a waiting list?) and now we have some idea about what has has been taking her so long—she's been busy making fashion history.
Indeed, LVMH's partnership with Rihanna represents a lot of firsts for the fashion conglomerate: She is the first woman of any ethnicity to launch an original LVHM brand, the first black woman to run an LVMH fashion house, and the youngest person to do either. Fenty is only the second brand LVMH developed from scratch and it's been a while—Christian LaCroix was the first in 1987 (mandatory AbFab joke).
She has already proven she is worth this level of faith—her Fenty Beauty line so recently praised in this very blog is also housed under the LVMH umbrella and has generated more than $500 million for the conglomerate as well as some serious social capital. Indeed, according to Business of Fashion, "Rihanna's track record [with LVMH] is a clear indicator that her global influence, driven, in part, by her message of diversity and inclusion, may be worth doubling down on."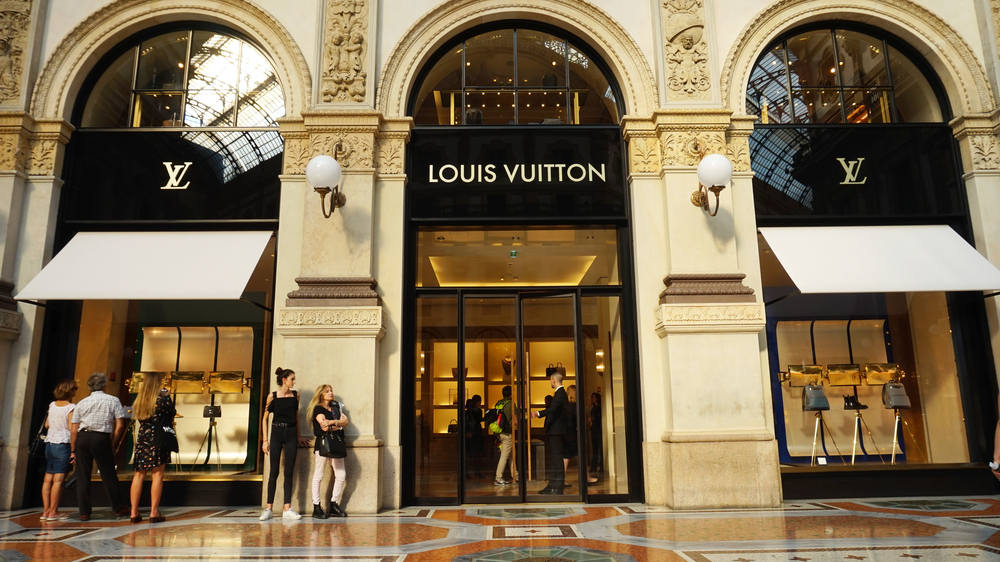 But more importantly than any of this history, Fenty is showing itself to be forward looking (if not trend setting in the luxury fashion industry) in its marketing and distribution strategy.
Consider the brand's rollout timetable and methodology. Traditional luxury brands show new, fully formed collections every spring and fall. Don't get me wrong, fashion shows are fabulously exciting and still incredibly influential, but this model also means that only two collections drive attention and engagement each year.
Fenty will not be following this blueprint, instead releasing products in "drops' every few weeks. Each collection will have a specific theme or vibe, and like the first, called Release 5-19, will be entirely available online.
It is tough to overstate how groundbreaking this approach is, and how very perfectly tailored (yes, that's a lame fashion pun) it is for the social media age. In a world where sensations, plot lines, and memes pass almost instantaneously, constantly hitting Instagram with new clothes will keep the brand fresh in the social media feeds of the nation's emerging spenders, Millennial and Gen Z consumers' minds.
Now also consider the timetable surrounding the brand's announcement and debut: we learned about the partnership only weeks before it launched, and within days of debuting in a popup brick-and-mortar, it was available around the world across digital channels. And this means that every purchase is Direct-to-Consumer (DTC), obviating fashion retailers from the transaction, and perhaps increasingly from relevance (more on that later).
Social Media, E-Commerce, and Retail Market Research
Centralizing Rihanna—emphasizing her role as CEO and Artistic Director, that she chose each designer personally, and hired models –makes the most of her considerable social and cultural capital. And emphasizing her creative control is a central to the brand's marketing and brand positioning. She may not be designing each piece, but, according to her interviews, her artistic vision inspires them.
Referring to LVMH Chairman and Chief Executive Bernard Arnault, Rihanna was complimentary while also noting her artistic control: "Designing a line like this with LVMH is an incredibly special moment for us. Mr. Arnault has given me a unique opportunity to develop a fashion house in the luxury sector, with no artistic limits. I couldn't imagine a better partner both creatively and business-wise."
Or, as she told the New York Times, "I use myself as the muse. It's sweatpants with pearls, or a masculine denim jacket with a corset." She later said, "Ultimately some people will like it. Maybe some people won't. But it's just like my albums: The only way it's getting out into the world is if I really love it and am proud of it. Take it or leave it."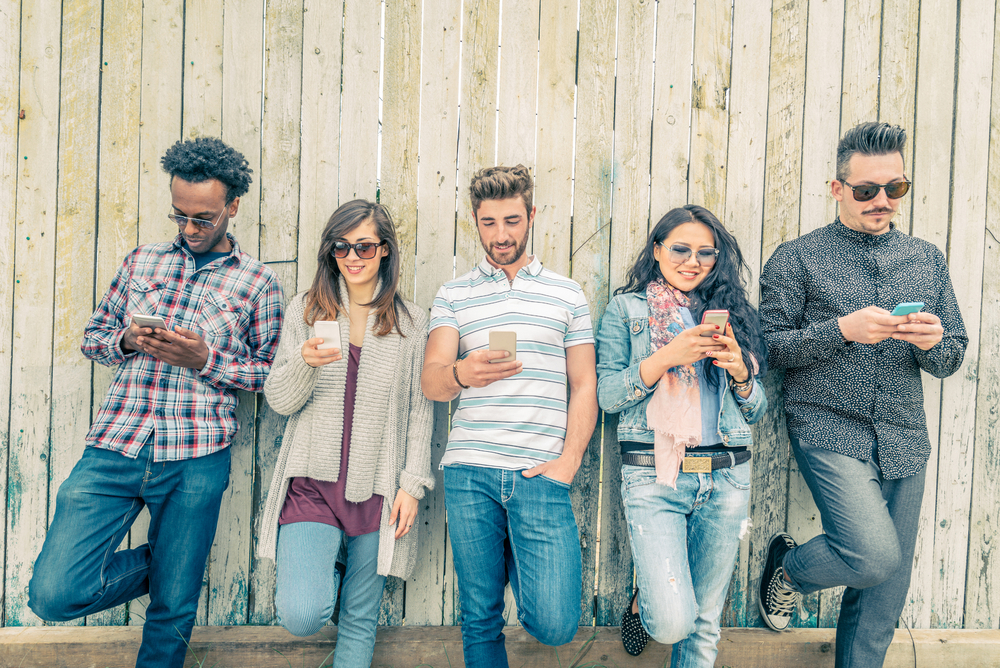 These aren't spontaneous utterances but rather part of a well-crafted strategy to link the brand as closely to Rihanna's artistic hands, and, for lack of a better word, to her capital-B Brand.
Look, Rihanna is a big deal. She's famous for music, sure, but she is also famous for her fashion—this has been true long before she had her own fashion house. She also has 71 million Instagram followers (number 26 in case you were wondering). Throw in her Fenty Beauty wins, her repeated dominations of NY Fashion Weeks, and her reputation as inclusive and boundary pushing when it comes to diversity and you have yourself a one-in-a-million celebrity. And, in our moment where social media drives online purchases, Rihanna is an even rarer branding opportunity.
Indeed, linking brands to the socially famous is becoming increasingly necessary—if there are going to be influencers, you might as well hitch your wagon to one of the big ones. Ask Kylie Jenner how that turns out and she'll tell you, "like a charm,"…if she's not too busy counting her money.
These stars can leverage control over their vision, secure the backing and experience of established players, and watch as everybody gets paid. Thus, a quick browsing of Release 5-19 reveals many things created in Rihanna's own unique aesthetic: as the Glow Up succinctly surmised, "If you love Rihanna's style, you're liable to love her line."
The Clothes, Their Cost, and That Denim Corset Dress
Inspired by the Black is Beautiful movement of the 1960s and designed by "a team of black and brown designers handpicked by Rihanna," Fenty's debut ready-to-wear collection combines masculine and feminine elements in oversized jackets, corset dresses, and slick shoes and sandals.
Look, none of this is cheap, or for many is it even close to affordable. Fashion is for everybody, sure, but this is some seriously aspirational stuff for the majority of consumers. Your humble blogger's personal favorite item—this denim corset dress—retails for a cool $810; this not-so-simple-but-somehow-really-really-simple "no cap" goes for $180; this monochrome suit jacket and fanny pack combo is $1,100. This represents entire paychecks for some consumers who will have to quench their Rihanna thirst with her far more affordable Fenty Beauty line.
That said, it is already fair to wonder how long before Fenty establishes a downstream secondary brand—like Fenty's LVMH stable mate's Marc by Marc Jacobs line, or Alexander McQueen's McQ—to capitalize on all this aspiration. If all goes according to plan, not very long we would assume.
Social Media Influencers, DTC Channels, and Omnichannel Market Research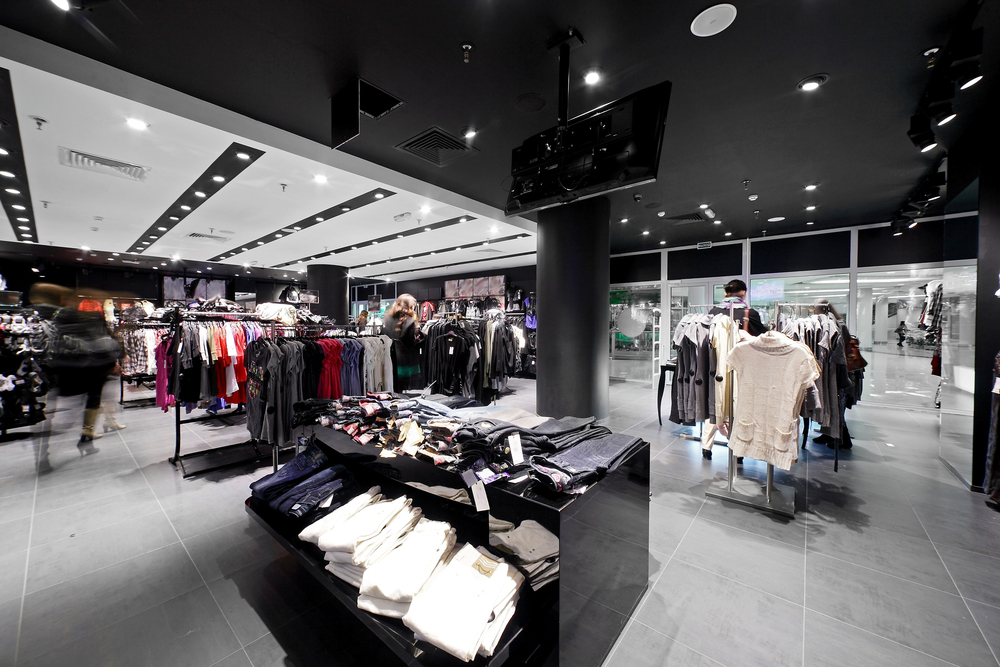 This emerging retail model should trouble fashion retailers because Fenty is DTC, obviating them from the transaction. Fenty's marketing and distribution are primarily online and its reach is global, and this celebrity-driven digital purchase model will only proliferate.
Established brands will no doubt get into bed with social media celebrities—seriously, the most shocking thing about the whole Aunt Becky college admission scandal was how many darn endorsement deals and branding partnerships her daughter had already amassed (now lost).
The days of retailers leveraging shelf-space and dictating, quite literally, what was in and what was out, are, well, out. Technology and communication have disrupted fashion, leveling the playing field and robbing established retailers and brands of their primacy. Instagram will feel more like a store, and stores will feel more like Instagram. No that doesn't sound too great to me either, but that doesn't mean we don't have to get ready for it.
And the only way to be ready, of course, is with omnichannel market research and strategic consulting. Rihanna may be both bad and perfectly good, but she's nobody's fool—don't think for one second she doesn't have her own retail market research team and her own stable of strategic consultants. You should too.