Grocers beware, Aldi is coming for you, your margins, and your customers (protect your millennials!). The German discounter, which currently operates 1,800 stores in 35 states, was just named Retailer of the Year by Supermarket News, its second such victory in the past four years.
Maybe it's just our Southern California regionalism (wait, we aren't the center of the world?!), but even though they are already enormous—and enormously popular) it still doesn't quite feel like they've entirely arrived in the grocery landscape or cultural zeitgeist.
That's all about to change. They opened 135 new stores last year, are opening another 150 this year, and want to open 700 more in the next four years. We'll save you the mental math, that will put them at 2,500 stores by 2022. Only Walmart and Kroger have more, so Aldi is about to go from sleeping giant to full-on household name. Really, soon, your grandmother will know their name. That's why it was recently described by The Hartman Group as "the most underestimated grocery retailer in the US market."
How do they plan to go from your friendly local discount market to a top-three national powerhouse? Grocery industry market research, of course! So let's put a quarter into the shopping cart dispenser (yes, you have to rent your carts there—saves on overhead, don't you know?) and take a leisurely stroll through Aldi's history and future while also offering others in the industry a glimpse at the market research toolkit they will need to keep Aldi from eating their breakfast, lunch, dinner, and dessert.
Approval Ratings, Value, and Variety
For those unfamiliar with Aldi, think of them as a less flashy version of Trader Joes (which, incidentally is owned by Aldi Nord, while Aldi Surd operates US Aldi locations—long story). They are smaller than your average grocer, and cheaper too.
A recent study showed that 80% of first-time shoppers were highly satisfied with the grocer and, even more importantly, 84% plan to shop there again. Asked what they loved about the store, 66% of respondents indicated it was all about price and value and another 49% cited their overall product quality and variety.
This must be music to Herr Aldi's ears, and not just because their approval ratings are enough to make politicians sacrifice their first-born child. Seriously, they poll better than Frankfurters and Hamburgers. No, the real magic lies in those last two numbers about value and quality, because that's the sweet spot they're looking for: they want consumers to see them as a way to save money without sacrificing quality. They want to be the grocery version of having black forest cake and eating it too (though this blogger is admittedly partial to Dampfnudel).
And it's already working, obviously. Towns rejoice when a new Aldi is on its way, and, as is befitting any financial success and cultural phenomenon, they have been listicled and listicled, with stories ranking the best items to buy there, surprising facts about their history and operations (did you know there was an Aldi Civil War?), and evaluations of their hardware offerings.
In their pursuit of American hearts, minds, and wallet share, they are leaps and bounds ahead of the other German discounter, Lidl—so far ahead that we can comfortably refer to Lidl as the "other German discounter."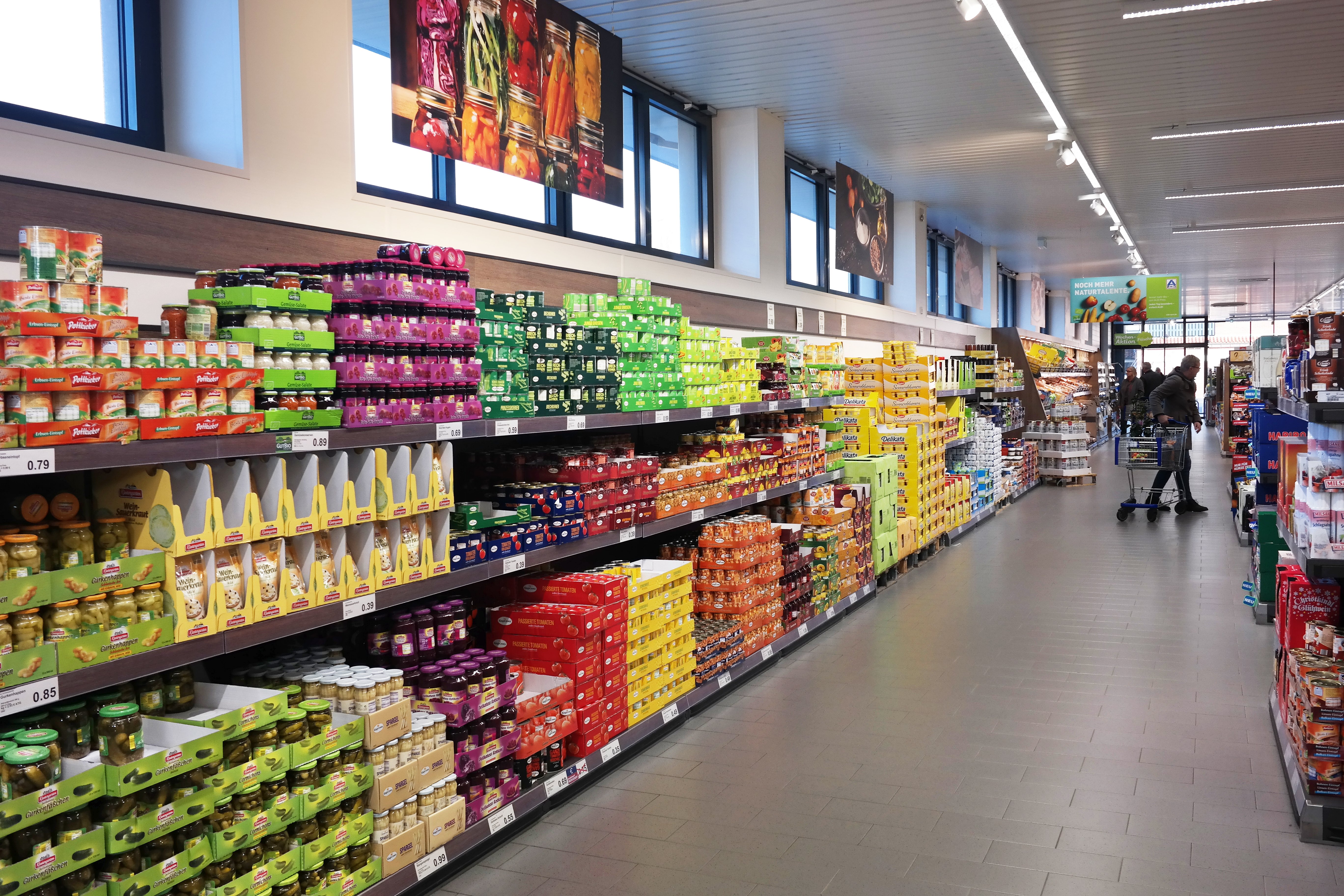 Private Label, Public Bonanza
So how does it achieve such high approval ratings? The discount chain relies on small stores (~22,000 sq/ft), efficient staffing, rented shopping carts, and (most importantly) private label goods in order to keep costs and prices low.
A whopping 90% of the store's products are private label, and they look to update or replace roughly 20% of these items each year. To achieve this, Aldi tests about 50,000 product variants per year, with an average nine-month timeline from concept to shopping cart
Obviously, such a merchandising structure allows them to save on advertising and distribution costs, savings they are able to pass along to their customers.
As will surprise absolutely nobody, the time is ripe for such private-label driven grocers. Off-brand merchandise no longer carries the cut-rate stigma it did even a decade ago as consumers willingly sacrifice name recognition in order to save money without shirking quality.
Indeed, these consumers want to eat better and higher quality food—we see these trends in restaurant as well, as chefs and home cooks alike aspire to use fresher, better quality ingredients to make better, more interesting and delicious meals.
But for many of us, our budgets simply don't allow for shopping like contestants on Master Chef every day of the week.
And that's the sweet spot Aldi is looking to attack: consumers whose culinary and status aspirations exceed their financial realities. This particularly includes millennials who, at this stage of their career journey, can't afford the single-origin fair trade coffee grown by a Shaman in the rain forest that Whole Foods is selling, but gosh they sure wish they could. Aldi would love to fill in that gap between aspiration and reality.
Much like Fabio's money line, Aldi would love consumers to look at their non-dairy milk section and exclaim, "I can't believe I'm in a discount grocer!"
More Fresh, More Organic, More Everything
Aldi is looking to expand their private labels in terms of quality and market, because, for better and worse, Aldi currently comes across as the place to get shelf-stable, canned foods. And it's not enough to offer cans of pork and beans for $.55 each. The grocery landscape has evolved and, with it, consumer tastes and demands.
That's why a big part of their expansion initiatives includes pushing their private label to more fresh, natural, organic, and specialty products, aiming for a 40% increase over the next several years.
This will be accomplished by expanding the offerings and shelf space of their existing private label brands, including Simply Nature (natural and organic), Specialty Selected (gourmet and specialty), Never Any! (free of hormones, antibiotics, steroids, and animal byproducts), Earth Grown (vegetarian and vegan), and liveGfree (gluten-free).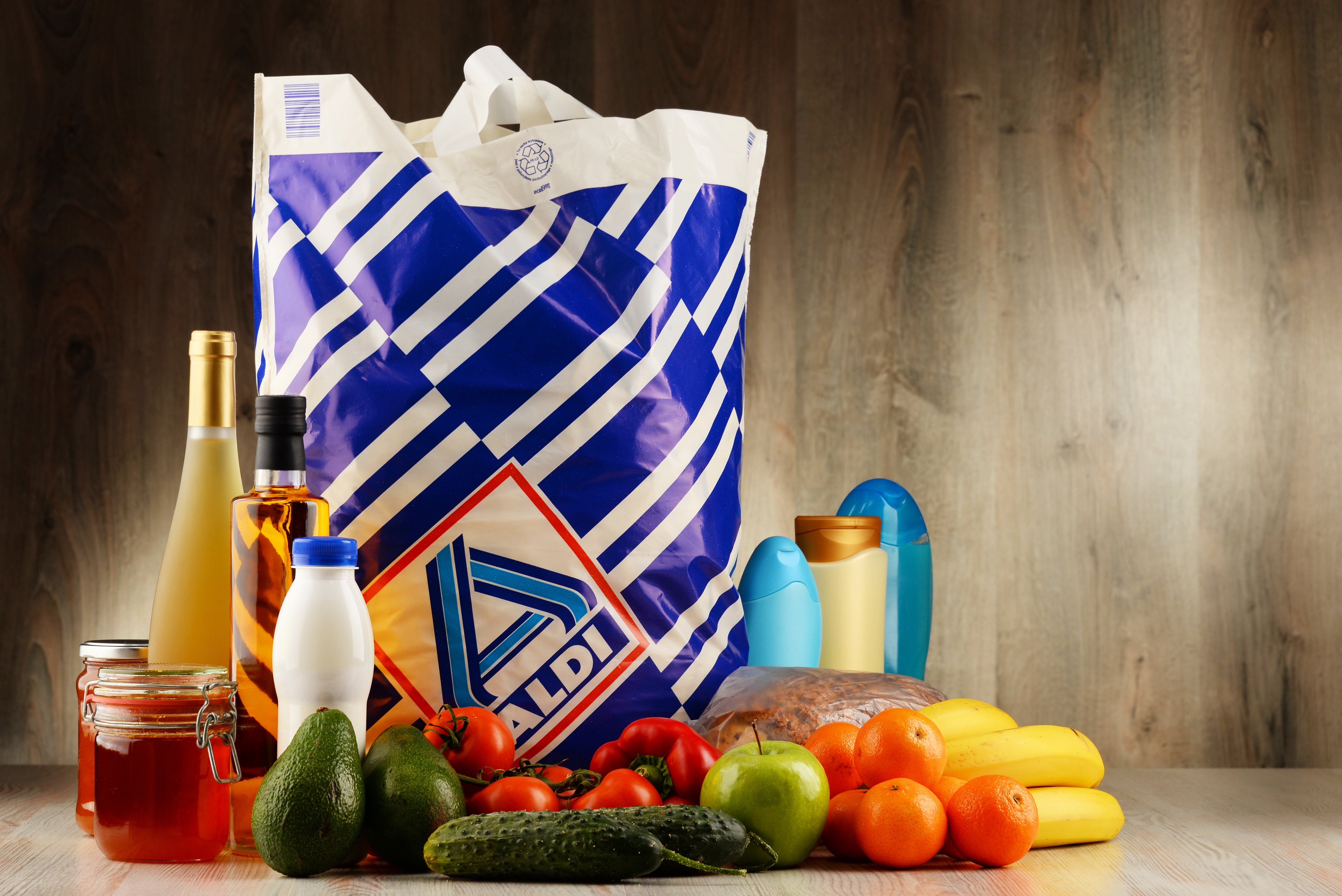 Changed the World with the Digital Drop (and other gaps to attack)
But let's not all start shredding our Kroger loyalty cards or cancel our Prime memberships just yet. There are a few points of concern as Aldi looks to expand its footprint, offerings, and market share.
As CNN points out, their push into fresh and organic may be easier said than done. With other grocers similarly expanding their natural/organic/specialty offerings, suppliers are already stretched thin and, since Aldi doesn't grow its own lettuce or raise its own lambs, they will be relying on the same farmers as everybody else. It remains to be seen if they can maintain their famously low price points on such items, particularly as they look to expand them.
Also, though it is a little over a year into its partnership with Instacart for same-day delivery, they remain notably behind Amazon's Whole Foods and Kroger. They have yet to build out their own proprietary service, have not developed a Click and Collect platform a-la Kroger, and have not yet achieved 2-hour delivery, which Amazon (loudly) boasts.
Thus, though they seem to be winning accolades and market share, competitors are no doubt finding solace in Aldi's slow-to-develop digital game because, for many of us, omnichannel will be the next great grocery differentiator.
And then there is the issue of the in-store experience.
Having recently been to an Orange County Aldi, your humble blogger can report they still have a ways to go in terms of ambiance and experience. There's a distinct Grocery Outlet feeling about the whole place, something haphazard and not entirely complete. Not that this is a bad thing—if that's the market you want to attack, don't spend on any kind of bells, whistles, or frills. But if they really want to push past their cut-rate image into the mainstream, they must enhance, accessorize, and modernize, and this is something Aldi is well aware of.
That's why their expansion (and continent conquering) plans aren't merely about more Aldi's, it's also about revamping existing ones. They're about a year and a half into a 3-year, $1.9 billion renovation plan, modernizing their existing store and expanding shelf space. The plans will add roughly 20% more space to sales floors, and also comes with open ceilings and natural lighting and expanded refrigerator space for fresh food.
These updates are desperately needed if the grocer hopes to crack into upwardly mobile millennial markets around the country because, even though their budgets are small, their eyes and expectations are not.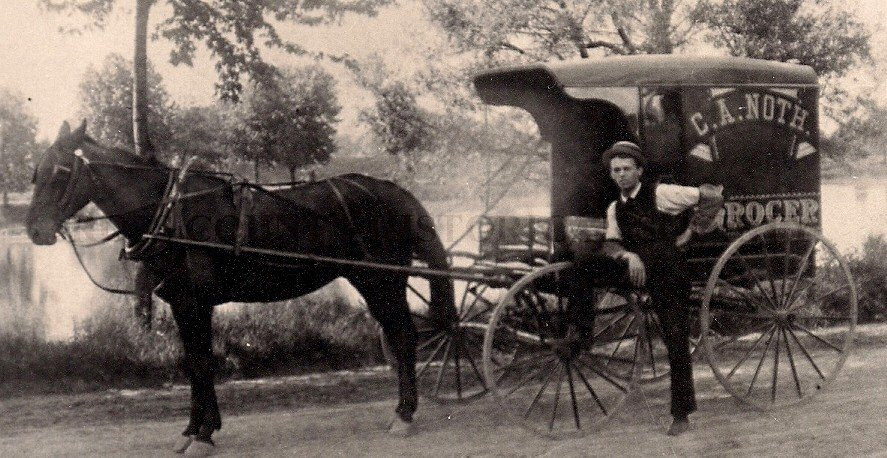 Grocery Industry Market Research, Competitor Analysis, and Shop-Alongs
So, how to keep Aldi from going all Steffi Graf on you? Let's all say it together, grocery industry market research.
First thing's first, you gotta make sure you aren't getting creamed on pricing. In a recent Market Force Automation survey of nearly 13,000 consumers, 90% declared Aldi the king of cost, saying they offered the best value for the money, easily coming in first place.
No, you probably can't compete with Aldi on every item, but you can on the basics and staples. Grocers are already hip to this, which is why prices tend to drop in neighborhoods where Aldis are imminent. The best way to manage this is through a robust competitor analysis that will no doubt include competitive pricing audits.
As grocers build out their own private label goods, they must ensure they are viably priced, sure, but they also must ensure they deliver on the quality front as well. That's where customer intercepts would come in, allowing grocers to get immediate feedback from their existing customer base about the products they look to roll out in order to compete with Aldi.
And, finally, there are shop-alongs. This is probably the single most important methodology in a grocer's market research toolkit, allowing insight into consumer's in-store pathways and perceptions, omnichannel experiences and expectations, and ultimately pain points and priorities. This is invaluable when looking to keep competitors off your heels.
Look, Aldi is coming. Whether we start to say their name in the same breath as Kroger and Amazon is still to be determined.
But we promise, millennials and your grandma alike will soon know their name.