Chipotle has a cheesy problem, more specifically a queso one. After testing the new product in Colorado and California, the food purveyor—whose last 18 months have been, well, challenging—rushed it to market with much, much fanfare and the results have been less than impressive. According to Business Insider, only about 15% of customers are actually ordering the product, and it's reception on social media has been somewhere between caustic and molten.
Sure, as market research enthusiasts we have some good-natured fun from time to time at others' expense, but taking joy in this most recent swerve into yet another Chi-pot-hole, well, it just feels like piling on. So follow us through a sober and somber assessment of the great cheese conspiracy.
Cutting the Market Research Cheese
The embattled burrito house debuted the product last month, seemingly certain of its success, but according to Technomic's David Henkes, "If [the consumers] don't like it, and indications are that it's a far cry from what they were expecting, it could end up being a long-term negative if it doesn't live up to the hype."
They don't, and it hasn't.
Some of this was to be expected. The Tex-Mex cheese product was not a natural fit for a chain that prides itself on simple, natural ingredients. Velveeta processed cheese food is the most 'natural' thing in most queso recipes—look, cheese just doesn't want to melt to and maintain that consistency. It needs some science and chemicals. Not wanting to betray is natural brand promise, Chipotle food scientists worked tirelessly to develop a recipe that would check both boxes—gooey deliciousness and responsible nutrition.
That is a tough road to walk, and one that should probably be taken step-by-step as opposed to one giant leap. Indeed, according to Business Indsider's beautiful blend of business and food writing, the product has "textural flaws" and "may be disappointing to queso traditionalists."
Disappointing is right. One particularly blunt viral tweet implored Chipotle, "plz go to Texas and try queso... currently eating a chip dipped in disappointment." The company's response? "I'm sorry you're not a fan. Our queso uses all natural ingredients that we're proud of. We'll keep working on it." Other tweets have warned that the police are on their way to hold Chpotle accountable for its "crimes against cheese".
So, in terms of customer expectations, Chipotle with its less chemical, more granola-forward queso was already at a severe disadvantage. It's like showing up to the Beyonce concert only to find that Taylor Swift has taken her place. Sure, some might (incorrectly) say it's "just as good" but, nonetheless, it's not what people were expecting. Chipotle showed up to a chocolate chip cookie bake off armed with nothing but carob chips...and now wants to tell you how much better for you they are.
Marketing and Food Market Research
Indeed, Chipotle is standing behind the product, offering a staff-facing explanation that, under normal circumstances, would make any market researcher's heart sing. In an internal email, CMO Mark Crumpacker reassured front line Chipotle employees, no doubt enduring some playful and not-so-playful ribbing from queso enthusiasts, "The formal research we conducted prior to rolling out queso nationally showed very different results than what you might assume if you only looked at comments on social media." Translation: it's not as bad as it seems, and it will get better.
Looking down on social media as a viable representation of public taste, Crumpacker doubled down on the power of market research, explaining, "The decision to move forward with the launch was based not on social media comments, but instead on in-depth research and the sales impact in the test markets." Like we said, under normal circumstances such a ringing endorsement would be music to our ears.
Rush to Market, Rush to Judgement
But it's not enough to just do the market research. You also have to listen to it, even when it's not what you want to hear. Magical thinking might be fine for Joan Dideon, but not when your job is to please a consumer base. And there are some concerning implications that Chipotle willfully ignored or kinda just powered their way through signs their product was going to be a gooey mess.
Goldman Sachs for one believes the customer responses to initial testing in California and Colorado mirrored those now haunting the company in the national rollout (of course we will never know—that data isn't public). But even more troublesome, according to Goldman, "A very negative reaction to the queso launch suggests Chipotle launched a product that is not meeting consumer expectations, and, as a result, missed a potentially significant opportunity to add queso as an incremental add-on." They can't unring the national queso bell, everybody has already formed their first and final impressions of it, and it seems like it never had a chance.
Like we said, it's not enough to conduct the market research. You have to know what to do with it, and realize that it is not a kevlar vest that insulates you from negative customer perception. Once it started to smell like Chipotle had cut the cheese, it was already too late. They'd rushed a product to market, likely reassured by early market research but also so eager for a win.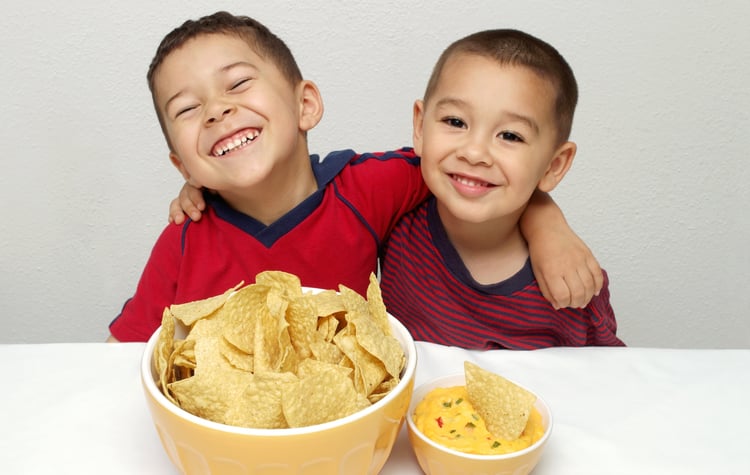 Focus Groups and Dine Alongs
So below, we will offer a few thoughts. No,this is not Monday Morning Quarterbacking for a couple of reasons. First, we don't' have the game tape—without access to Chipotle's internal market research, it's hard to know what they ran, what the data told them, and what they did with it. And second, well, it's just unbecoming. Ask Peter King.
One thing jumps out at us almost immediately: there seems to be some discrepancy about what their initial regional market research told them. While Goldman is suspicious that the results were in fact quite similar to the tepid national rollout, Chipotle claims otherwise. Company spokesman Chris Arnold said that 93% of diners who ordered queso on an entree during the tests on the West Coast said that they "liked or loved" the product, and 76% of customers who ordered queso as a side with chips "liked or loved" it. Even more important, he claims, 63% of respondents who tried the new menu item said it made them more likely to visit the restaurant more often.
So something's going on here. It's not that Goldman or Chipotle have it entirely correct—the truth is probably somewhere in the middle: the initial tests were favorable but not fanatic, and were encouraging enough for Chipotle (again, desperate for a win) to push to market. In either case, Chipotle, by putting its queso eggs in but two market baskets, did not provide itself a complete picture.
That's where online focus groups come in. Assembling a demographically and regionally diverse sample to test new products is paramount. While in-person focus groups add depth, they necessarily occur at time in one place. Yes, the logistics of getting the product to these people is a nightmare, but isn't it preferable to an ill-advised national rollout?
Something else we don't know: how deep did their market research go? Are we talking quick exit surveys? A VOC prompt on the receipt? In specific situations, these methodologies are great, but don't give the depth you are looking for when heading to market. You don't just want to know if somebody likes or loves a product, you want to know why, and how, and if there are any improvements to be made despite the favorable reaction.
Dine-alongs and panel surveys give food purveyors all they need to know about a customer's dining experience, and, if you know where to look, will alert you to any cheesy trouble bubbles heading your way.
Again we don't know what market research they ran, what it told them, or to what extent they followed it. One thing is clear though. As K Global partner Gene Grabowski put it, "You have no place to go but down when you announce it with trumpets and rose petals."
We had this blog ready to go on Friday. But we didn't publish it until today. Because unlike Chipotle, we did not want to rush it.