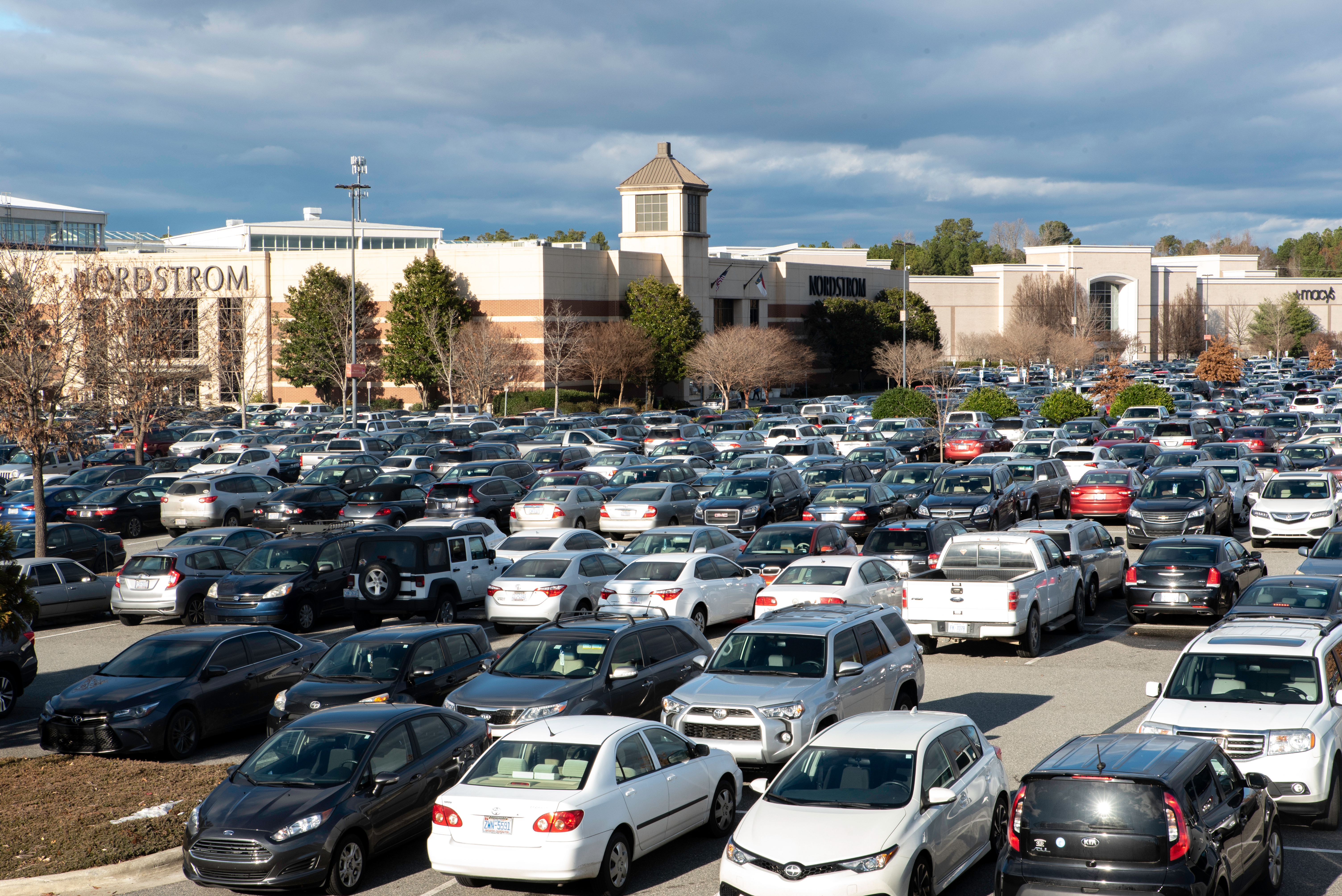 For reasons not worth getting into, my man and I drove from Long Beach all the way across southern California to San Bernardino, about a 60-mile trip due east. And, dear reader, let me tell you what I saw: Malls, both indoor and out, from the coast all the way to the mountains, with entirely full parking lots. Not just crowded...entirely full. People were driving around looking for parking.
Throw in the Wall Street Journal's recent survey of malls in three states, which showed them to be similarly popping, and I think it's safe to say that, last weekend at least, people were shopping like their life depended on it (when, sadly, it might depend on them NOT shopping).
How to explain these crowds, in a week where the United States surpassed 12 million active cases of COVID-19? Is this a sign of things to come, or an early blip in an abnormal shopping season? Well, we are putting in the retail market research to understand this in-store shopping surge and what retailers are already doing to keep the momentum going (it has to do with lobbying).
Retail Market Research: Why Consumers are Crowding Malls in a Pandemic
Despite the crowds, it is important to know that the majority of consumers are, by and large, migrating their purchases online. Indeed, the National Retail Federation says that online shopping this holiday season will increase by up to 30% over last year.
Yet, if my eyes and the Wall Street Journal are to be believed, this online surge has not curtailed in-store shopping. But there is some important context here that suggests this initial surge is a unique phenomenon in a unique year.
Indeed, it is likely that many of the people crowding malls are combining limited in-store shopping with their digital shopping plan. They would like to avoid stores as much as possible but also want to make sure they get what they want. often going for a "one-time-only" type of trip aimed at securing particularly hard to get items (read: PS5) or personally inspecting a big ticket item before purchase.
Other shoppers are following a similar one-and-done plan, but are hunting for more than just that one impossible-to-get item. According to one shopper in Michigan: "I'll still do most of my shopping online this year. I'm trying really hard not to come out too much, and we almost didn't do this shopping trip this year, but in the end we decided to do it and try our best to be safe about it."
Beating the Crowds and Racing Against a Second Lockdown
With so many shoppers planning to limit their shopping, is it possible that last weekend was merely a temporary surge that will soon level out? Anecdotally, at least, it seems that consumers have a few reasons for a pre-Thanksgiving holiday shopping rush.